If you are one of those individuals, who are using an iPhone, no matter as a beginner or pro, and you have lost your text messages by mistakes, then you may be wondering how to retrieve deleted imessages. Well, in that case, you have landed on the right page. Don't get panic at all, because there are definitely, ways out to recover your imessages. Firstly, if you are used to backing up your iPhone frequently, it will be easier to get out of the trouble. In another case, there are ways to retrieve deleted messages on iPhone 14.
So, you don't need to be confused or demented after losing your iPhone messages, you are on the right page right now. Let's understand what imessages exactly are.
Part 1: Get to Know about imessage
Being an iPhone user, you might have already been aware of the information about the imessages app an instant messaging service exclusively launched in 2011, by the world-popular Apple Inc. for the users of its products.
Different Apple platforms such as iPadOS, watchOS, iOS, iPhone, or macOS can function with this imessage app.
You can not only send imessage through this app but it is also capable of sending SMS messages.
However, the difference lies in the functionality that imessages can be sent to another iPhone user, on the other hand, if you have sent an imessage to an Android user, it will appear to him as an SMS message in green color.
Part 2: 4 Simple Ways to Retrieve Deleted Text Messages on iPhone 14
Let's come to the point, since you have landed on the page, it is clear that you have lost some of your important messages and now you are looking for ways to retrieve them, so here you go with a comprehensive and step-by-step guide.
1. Retrieve it with your iCloud Backup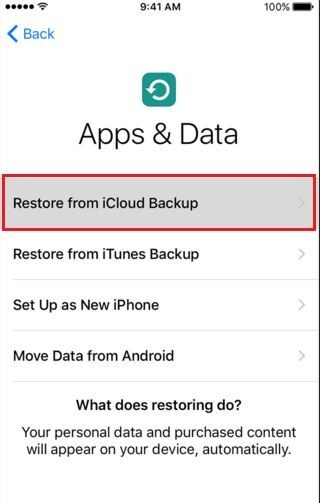 If you are using the iCloud app for backing up your iPhone, as most iPhone users do, then it will be very convenient for you to retrieve your messages with iCloud.
However, with the iCloud backup option, you will have to backup all your data because you cannot select optional content.
So, when you will attempt to backup with iCloud back all your files along with your desired text messages will be back.
For this, you need to follow these simple instructions.
Step 1.

Go to the settings option of your iPhone.
Step 2.

Now, choose the option of "Reset through General".
Step 3.

You will see the option of "Erase All Contents", select this to delete all the data on your iPhone.
Step 4.

The new window will open in front of you, here you have to select the option of "Apps and Data."
Step 5.

Then you will see the option of "Restore from iCloud Backup", by selecting this option, you will have to log in to your iCloud account by providing your ID and password.
Step 6.

Here you need to select your relevant dates from a different set of options to back up your data.
For this whole process, you need to have a strong internet connection. Although iCloud backup provides you with easy backup, it doesn't give you the option of selecting certain files, so you have to go with the backup of your whole iPhone data.
2. Retrieve it from Finder
This method also works like the iCloud restoring option, but you have to already back up your iPhone to your mac. To start the process, you have to connect your iPhone to a mac and then open Finder. Here you will have an option to find your device and click on it. Next, you will see the option of "Restore Backup", by selecting that the process is done.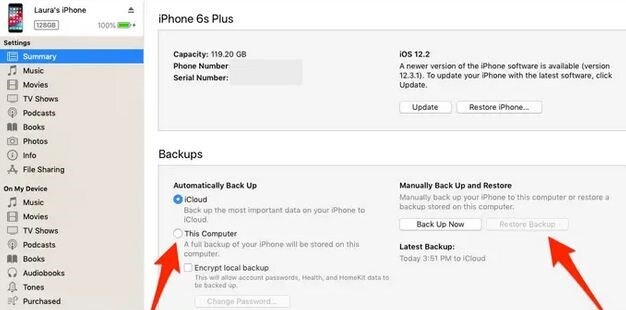 3. Use Data Recovery
One of the easiest ways to use Data recovery software, which can help you to retrieve your iPhone messages without using a backup.
Wondershare Dr.Fone-Data Recovery software is one of the well-known service provider companies that can retrieve your data without having a backup or with iCloud, or iTunes backups.
Simpler Steps:
Step 1.

To use the software firstly you have to connect your device with your computer, launch Dr.Fone on your PC, and select the option of "Data Recovery."
Step 2.

Now you have to choose the option of "Start Scan."
Step 3.

Scanning will bring you two categories of your iPhone data, lost and existing, so you can choose the option, "Only display the deleted items".
Step 4.

You will see a search bar in this window, where you can write to search for your desired file.
Step 5.

You will be shown your file very soon and you can select it instantly. Then you will be asked where to save your recovered data on your PC or your device, the choice is yours.
With these simple steps, it has become easier to retrieve your deleted files.
4. Retrieve it by the local service provider
There can be numerous local service providers that are helping in the retrieval of deleted messages, however, Wondershare Dr.Fone - Data Recovery, is one of the best in this regard. By using the software, you don't even need to have a particular backup.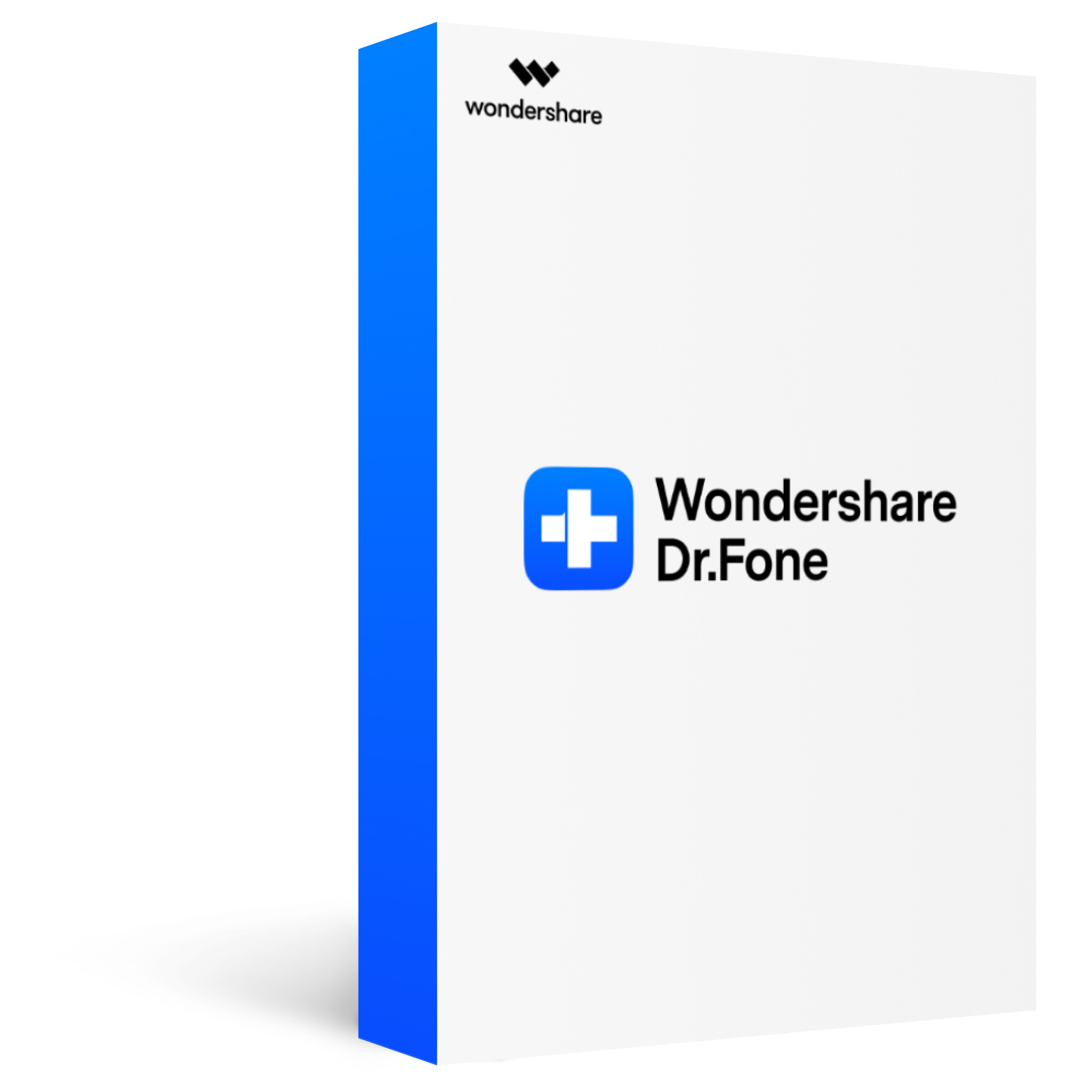 Dr.Fone - Data Recovery (iOS)
Recover data from iPhone, iCloud/iTunes backup easily
2,985,172 people have downloaded it
Support to recover data from iPhone, iTunes, and iCloud efficiently.
Support to recover all types of data, including photos, videos, contacts, messages, notes, call logs, and more.
Recover Data lost in various scenarios: accidental deletion, system crash, forgotten password, device stolen, jailbreak or ROM flashing, etc.
Fully compatible with all iPhone, iPad, and iPod touch models.
These are some simple steps you can follow:
Step 1.

Download and install dr.fone on your computer and connect your iPhone to your PC.

Then, you must select the option of Recover iOS Data to start the data recovery process.
Step 2.

Select the type from the left tab according to your need and select the target data types.

It's your choice to choose which one data recovery mode for data scanning according to your needs, then select the file types and click "Start Scan".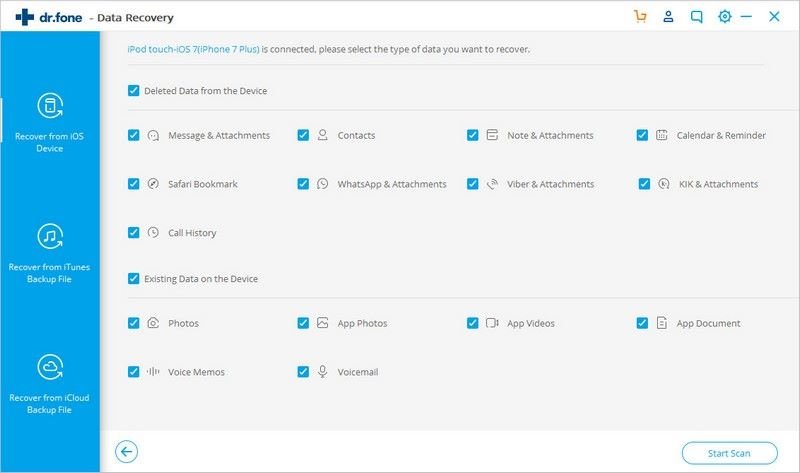 Step 3.

Preview and select the scanned data.

Once the scan process is completed, you can choose the file type and preview the scanned data. After that, you can click the recovery button to save them on your device or computer.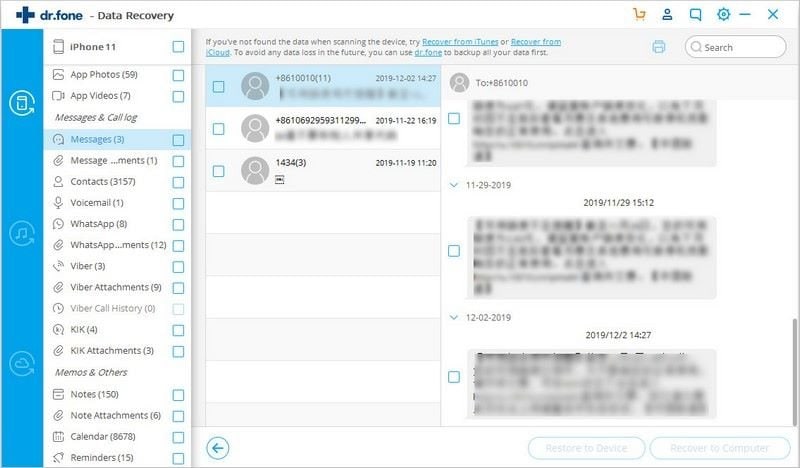 Part 3: FAQs
Q1. How can I retrieve deleted text messages without backup?
A1: You can use a local service provider such as Wondershare Dr.Fone-Data Recovery software that can retrieve your data without backup.
Q2. Where do deleted text messages go on my iPhone?
A2: The iPhone users always have different software with backup options, so your deleted text messages are stored in the backup.
Conclusion
If you have lost your important messages on your iPhone, there is nothing to worry about, because there are various simple methods to retrieve them by using different apps or software, with certain procedures. Wondershare Dr.Fone - Data RecoveryWondershare Dr.Fone-Data Recovery is one of the best options to choose in this regard.