Data recovery is a considerate process that has been considered quite optimal in file management. The use of data recovery systems allows the user to maintain their data in cases where they accidentally delete the data or even misplace the device itself.
Data recovery is also deemed important in instances where you accidentally break your own devices and make them useless. In such cases, data recovery has been made possible with a variety of options that can be considered.
The reason for discussing these methods to recover photos from broken iPhone or any other smartphone is to provide the users with optimal solutions to consider in such cases. Before you implement these methods with the aid of the appropriate platform, you need to look over these techniques to develop a better understanding of the methods involved.
Part 1: Be Careful, You May Lose Your Photos When You Do This
There are always certain precautions that can be undertaken to avoid such cases where you misplace or lose your data from the iPhone. Before you get to understand mechanisms that can allow you to recover data with ease, you can always save yourselves from such unattended circumstances.
There are several reasons that can be mentioned as the primary reason for data loss across your device. To save your photos from getting lost due to these reasons, you should understand the intensity of these causes, as explained as follows.
One of the top-most risks in data loss is the accidental deletion of data from your device. While going through your device, there is a high risk of carelessness from the user in deleting the data from their device without even going through it in detail. This usually happens because of natural impulse and inaction.
Viruses and malware can cause quite distress for you in operating your device. These attacks usually affect your device gravely and lead to unnecessary corruption of files. The device gets upon to risks, leaving the device vulnerable to data losses.
You may disrupt the mechanical functioning of the device by accidentally dropping it. In other cases, you can even break a certain part of the device if you do not protect the device.
Smartphones and such devices are not usually quite waterproof. Thus, if you accidentally spill out water or any other liquid on your device and leave it dripping in it for even a few seconds, you may lose the device completely.
Part 2: 1-Click Solution: Retrieve Lost Photos Using dr.fone (3 Ways)
Whenever you encounter such a situation where you cannot operate the screen of your device with ease, there are certain remedies that can allow you to retrieve data such as photos from your device.
Though your device functions display nothing on the screen, platforms such as dr.fone – Phone Backup allows you to retrieve the lost photos from your iPhone. There are several reasons why dr.fone is preferred for operating such procedures, which are explained as follows.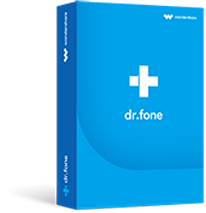 Key Features of dr.fone - Phone Backup :
A one-click backup would back up your iPhone on the PC.
Preview and restore data
Export any kind of data onto the computer.
No data loss in the complete procedure.

2,965,271 people have downloaded it
Let's dive deeper to know how to use dr.fone to backup your iPhone files in one-click.
Step 1. Launch and Connect
You need to access "Phone Backup" from the home window once you have opened the program on your PC. Connect your iPhone to the computer and allow the platform to detect the device.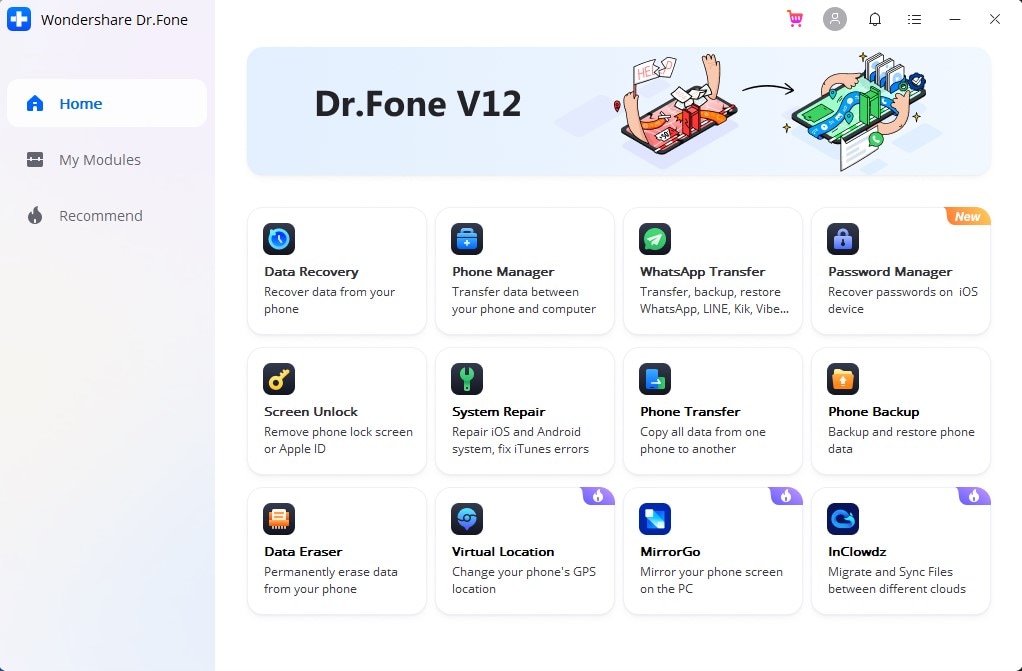 Step 2. Initiate Backup
Once the device is detected, tap on "Backup" on the next screen to proceed with the backup. Select the kind of files that you wish to back up from the device, such as Photos in this case.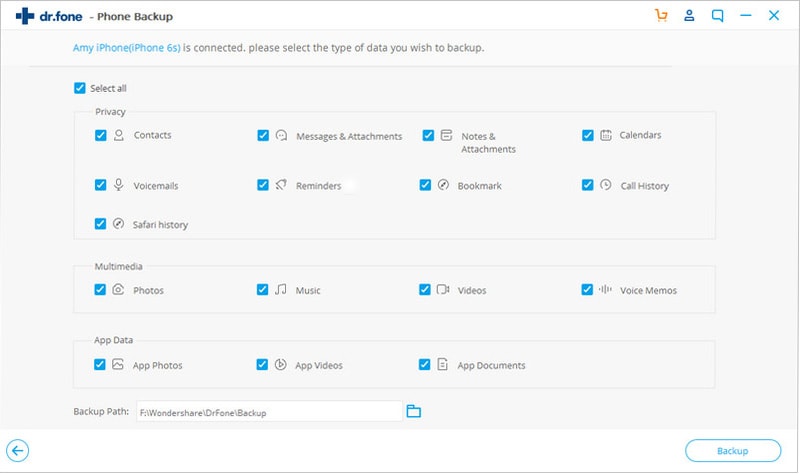 Step 3. Conclude and Preview
Tap "Backup" and wait for the application to complete the process. Preview the results by visiting the backup location.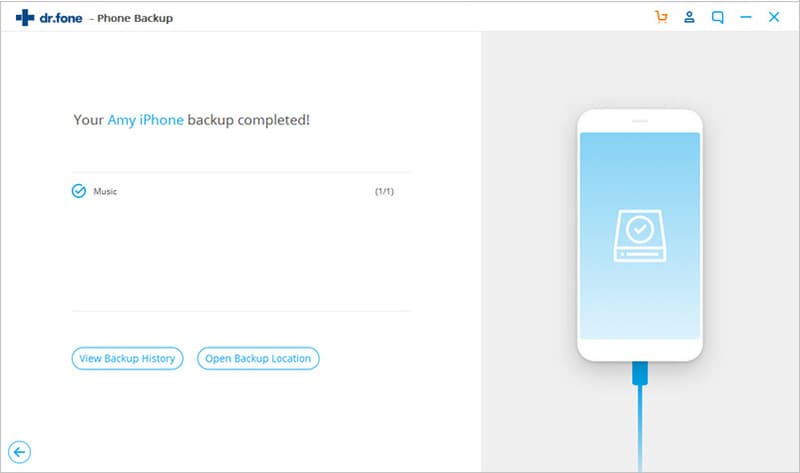 This procedure might have provided you an optimal way of recovering data from your broken iPhone; however, in cases where you cannot properly access the broken iPhone through the device, you can simply utilize iCloud Backup and iTunes to cater to its replacement. dr.fone provides you the perfect environment to recover your photos through these platforms, which is directed as follows.
---
Backup Data from iTunes Backup
Step 1. Launch dr.fone on your PC and proceed with selecting "Data Recovery" from the home page. Connect your device and tap on "Recover from iTunes Backup File" to proceed. Proceed to observe a list of backups displayed on the screen.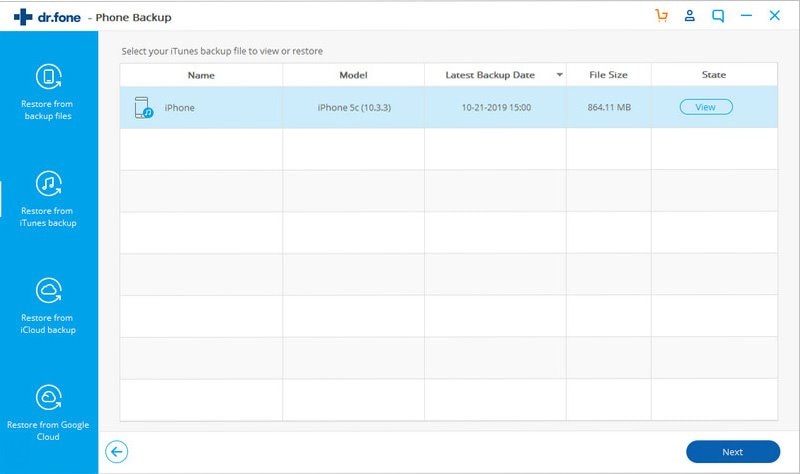 Step 2. Select any appropriate backup file and tap on "Start Scan."
Step 3. With the extracted data displayed on the screen, select the photos that you wish to recover on the computer.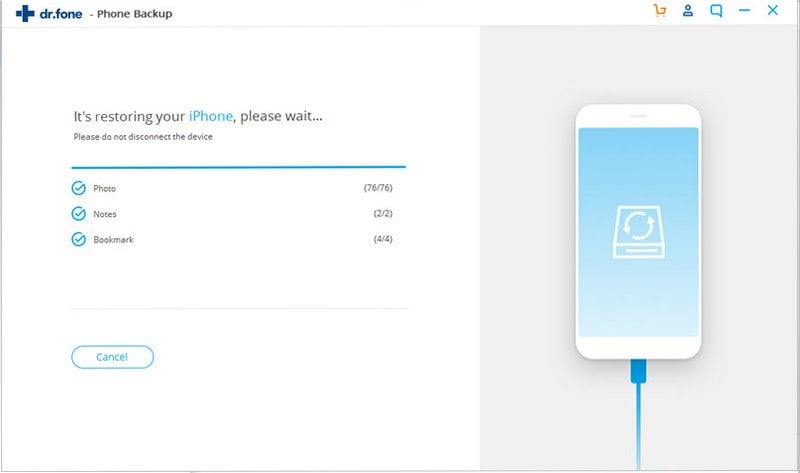 ---
Backup Data from iCloud Backup
Step 1. Alternatively, once you connect your device with dr.fone, proceed with selecting "Recover from iCloud Backup File" and provide appropriate credentials to allow all backup files to be displayed on the next screen.
Step 2. Please login to your iCloud account on the next screen.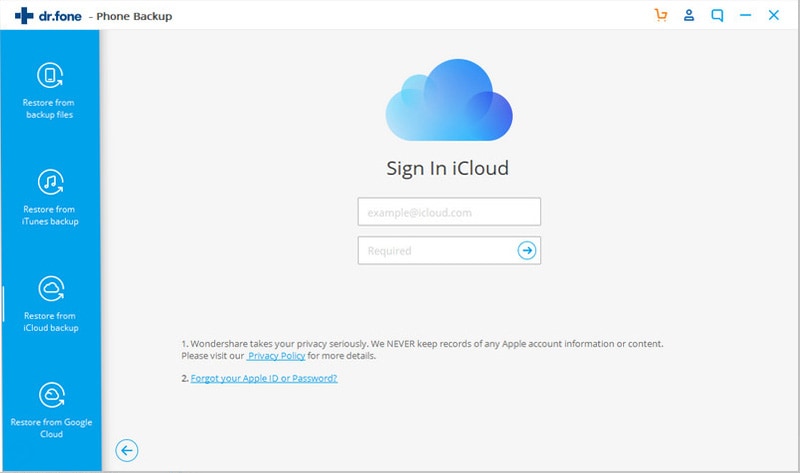 Step 3. Select the appropriate backup file and extract it successfully.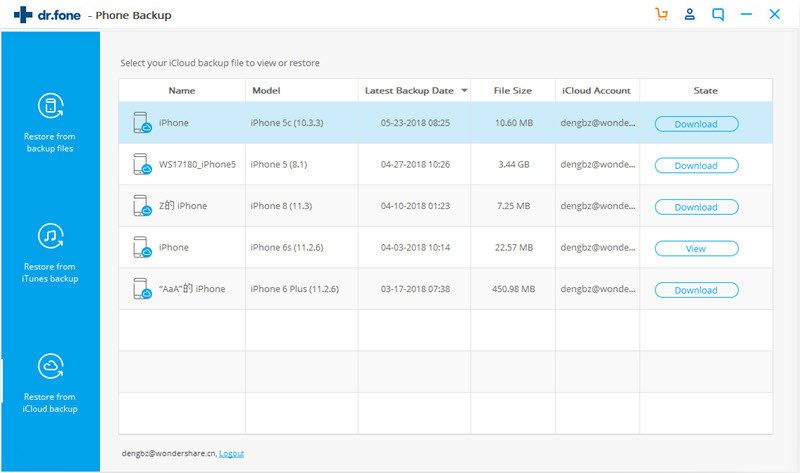 Step 4. Scroll through the data and extract all photos that you wish to transfer to your computer.
Part 3: How to Protect Your iPhone from Being Destroyed
If you are looking to protect your iPhone and take precautionary measures to save it from breaking down, you need to simply follow the pointers defined below.
Use a very good quality case that is quite protective.
Be vigilant about your phone while it is in your hand or your pocket.
Have a good hold on your iPhone.
Avoid the phone from extreme temperatures, and keep it away from food and liquids.
Write in the End
This article presented you with optimal solutions that can be adapted to easily recover data such as photos off your iPhone if it is broken or unusable. To save your data from getting lost under such conditions, you should definitely look forward to implementing these methods.