A couple of years ago, Facebook launched a desktop Messenger application, which was extremely well received by the public. Until 2014, in two years after the launch, the application reached 500 million users. The program was extremely useful, as it allowed users to chat with their Facebook friends without opening any browser. But some users still want to search for alternative apps, especially after Facebook killed off Messenger for Windows, to send messages on Facebook, without using the Facebook Messenger app.
If you are also curious about such alternatives, here are the best three methods which allow you to send messages on Facebook without Facebook Messenger program.
Method 1. Trillian for Facebook Chat
Trillian is a simple and fast to use Facebook Chat, easy to setup, and with a friendly interface. You can add any social networking contacts to your Trillian account, and enjoy chatting with all your friends directly from desktop, without opening any browser. It also allows voice chat, multiple chat rooms, sharing photos, and rename your contacts. Here is a guide to use Trillian: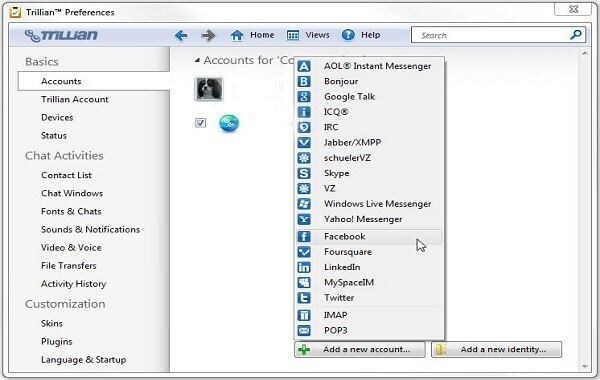 Go to www.trillian.im and download the free version of the app, supported by ads.
Click the Install button and accept the Terms and Conditions. Once the installation is done, launch the app.
You will need to sign up by creating and username and a password.
Choose a photo for your profile.
Choose your IM client; this is the time when you need to select Facebook, in order to chat with your Facebook friends.
Start the chat and enjoy the desktop service.
Method 2. Miranda IM
Miranda IM is another great IM service, which you can use instead of the Facebook Messenger. It supports several IM clients, like Yahoo! messenger, Jabber, Windows Live Messenger, AIM, and many others. The latest version of the app, Miranda IM 0.10.28, allows you to send and receive messages from your Facebook friends, to manage your account, to install emoticons, and to add more than 350 plugins. Here is a guide to use Miranda IM: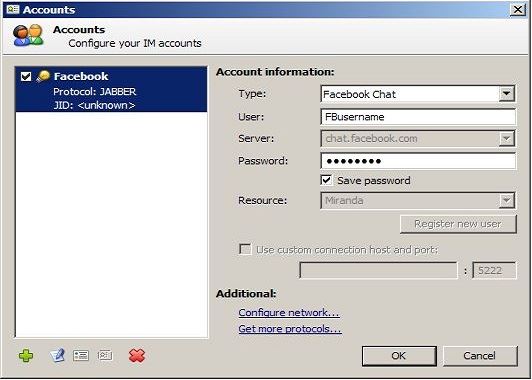 Go to www.miranda-im.org and download the latest version of the app. Install it on your computer.
Pay attention at this step, because you need to select the protocols you want to use Miranda IM with. You can select all the protocols, in case you want to use the app for other IM services as well, but it is extremely important to select the Jabber protocol, because this one will be used for Facebook chat.
Finish the installation and launch the app.
Enter your Facebook username and passwords.
Enjoy chatting from a desktop app with your friends.
Method 3. AIM
AIM is one of the most popular chat programs in American, and the one with the coolest features available. You can use AIM to talk with your Facebook friends from desktop, and using your browser for other stuff. You don't even need to open your browser to share files and pictures with your Facebook friends, to have video and audio calls, and many more. You can use it not only to access Facebook, but also Twitter and many other social networks. Here is a guide to use AIM: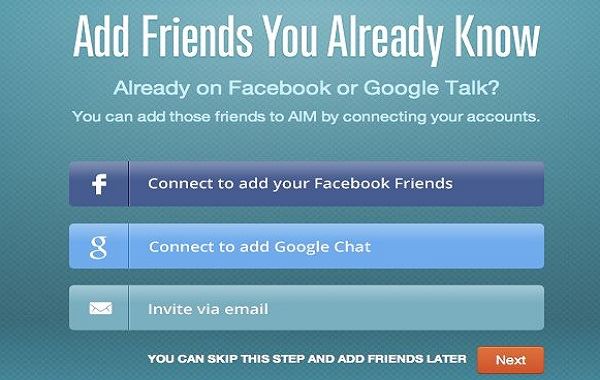 To get AIM, visit www.aim.com and sign up.
Download the app on your computer, and install it. Launch the program.
When you start it, a new window will let you choose to connect with Facebook friends. Click the "Facebook" button.
Your Facebook friends list will be imported, and you can start now chatting with your friends.
As you can see, the market offers several Facebook messenger alternatives, if you want to chat with your friends from desktop. Simply find the one that suits your needs, and enjoy chatting without opening your browser.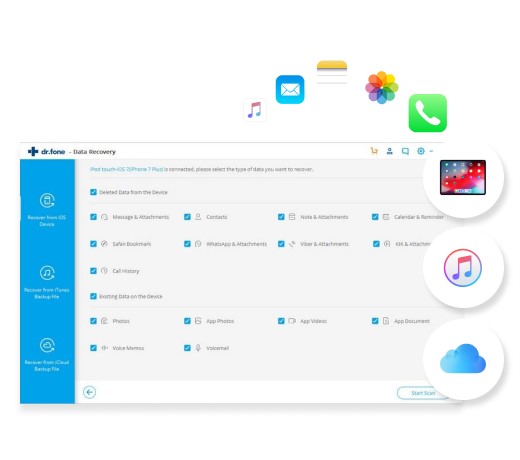 Why Choose This iPhone/iPad Data Recovery Software:
dr.fone - iOS Data Recovery is such a smart tool that can help you to recover lost data including photos, contacts, messages, WhatsApp, Notes, App documents, etc.
It fully supports every iOS device, including iPhone, iPad, iPod touch.
It allows you to recover data from 3 ways: from iDevice, from iTunes and iCloud backups.