WhatsApp is a messaging service that is gaining popularity in today's digital word. It allows you to send texts, make calls, videos, and audios. It supports mobile phones such as iOS device, Android phones' and Symbian phones. However, iPad and iPod are not compatible with WhatsApp. What kind of iOS devices does WhatsApp support? Before you download it you should be running iOS 6, 7, 8, 9, 10, 11 on your iPhone X, 8 Plus, 7 Plus, 6, 6 Plus, 5, 5C, 4, 4s, 3G and 3Gs. Now let's learn how to get and use WhatsApp for iPhone.
Part 1. How to Download, Install and Register WhatsApp in iPhone
WhatsApp is a free app and it's easy to download on your iPhone.
Go to App Store on your iPhone and search for WhatsApp Messenger. Click on Free icon under the WhatsApp app.
Next you need to enter your iTunes app store details. After that the app will begin downloading.
After you have downloaded now install it on your iPhone by clicking on Install.
Insert your phone number to register your WhatsApp account. It only requires one single number not many numbers that you own.
A verification code is then required. You will receive a text message on phone number you provided or a voice call giving you a verification code.
Then now create account by uploading a profile picture, status, and user name.
[Update] Can't miss this post if you going to transfer WhatsApp messages from iPhone to Android.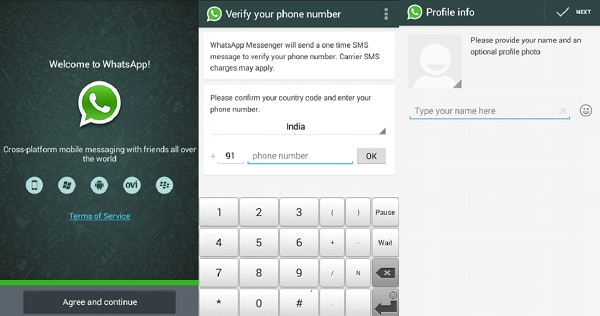 Part 2. How to Use WhatsApp Messenger for iPhone
After creating WhatsApp account you can now start sending messages and media files to your contacts.
1. Send Text and Multimedia Messages on WhatsApp
Sending multimedia messages (MMS) on your phone is costly but using WhatsApp is free. Before sending ensure you are connected to the Internet.
Go to contacts or favourites and tap on the person name you want to send the MMS.
To send text messages, you can directly type the content in the text box and then click Send.
To send multimedia messages, you can click on the Arrow button to add photos, videos clips desired. Finally click Send.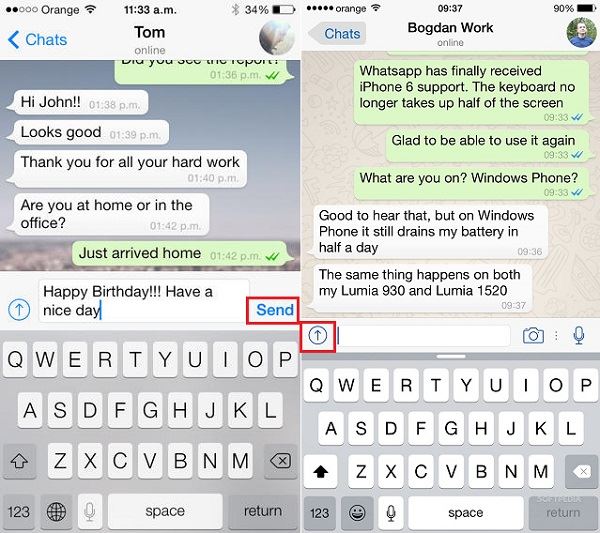 2. Use Group Chat on WhatsApp
Go to Chats and click the New Group option on the top right corner.
Create the subject of the group e.g. "Friends" and click next to add members.
Add contacts that you have common agenda. You will either type their names or click on add sign to get the contact list. Mark the contacts you want to add.
Then click on OK to form the group. You can the send a text message to the group. Your friends will be notified they have been added to the group.
You can now send texts and share audios, images and pictures to the group. Any action will be seen by all the participants even when you quit group.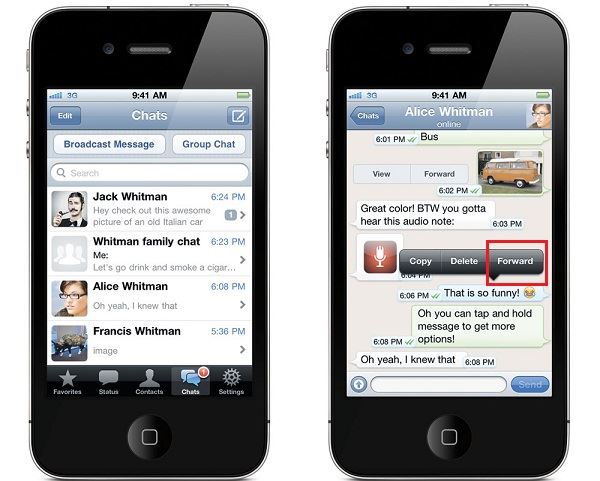 3. Make Calls on WhatsApp
You can also make calls with using WhatsApp Messenger.
Go to Contacts and search for the person you want to call. Then tap on that contact.
At the top right you will see dial pad. Touch on it to make a call. Your contact phone will ring if he or she is online.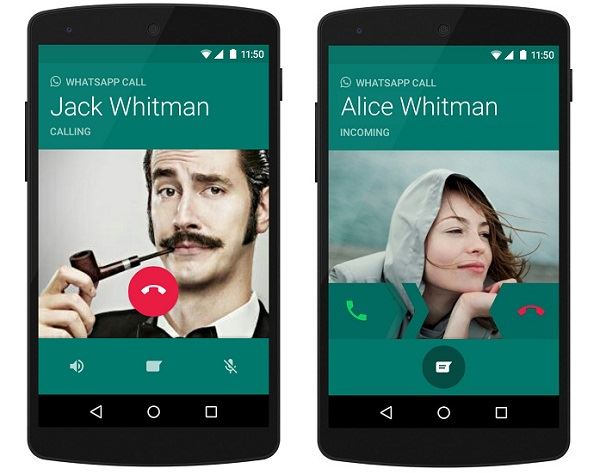 Part 3. How to Recover Deleted WhatsApp Messages from iPhone
We talking on WhatsApp and create messages there. What if you accidentally delete some of your WhatsApp messages? Don't worry! dr.fone - iOS Data Recovery can help you recover deleted or lost WhatsApp messages and photos, even when you didn't make a backup!
Step 1. Connect Your iPhone to a Computer
Install and open dr.fone on your computer and then attach your iPhone to computer using USB cable. Your device will be detected. Click on "Data Recovery" menu on the main window.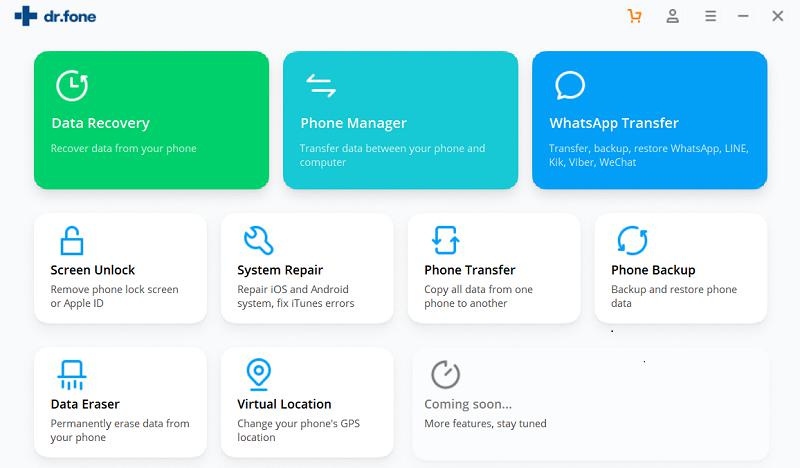 Step 2. Start Scan Your WhatsApp Messages
In the next window, make sure you have checked "WhatsApp & Attachments" option and click "Start Scan".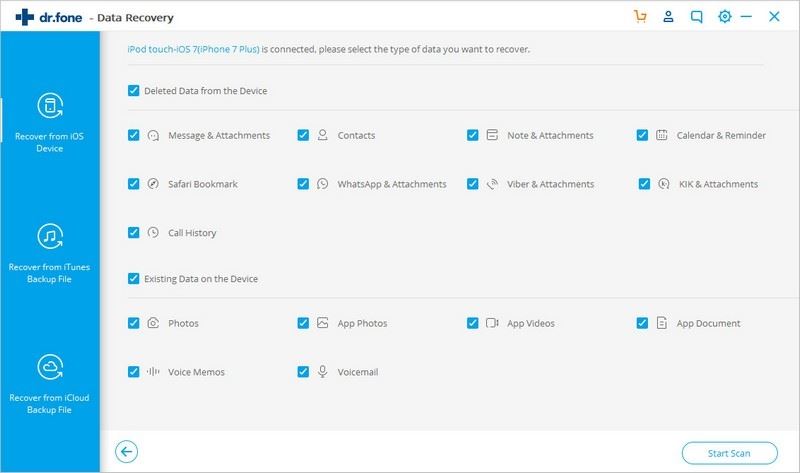 Step 3. Recover Deleted WhatsApp Messages
Be patient and do not plug your phone while it's in use. After scanning, WhatsApp messages recovered will be displayed on the screen. You can have a quick look at them. Then mark the appropriate messages and finally recover them by clicking the "Recover to Computer" button.
[Update] Find other 6 methods to recover WhatsApp messages on iPhone or Android devices.