Activating iPhone is sometimes a daunting task, especially when it gets stuck at "No SIM Card Installed" stage and you're unable to get any further. Now, you are left with no choice but to figure out how to activate iPhone without SIM card. And here we are again, ready with another post to deliver 5 different solutions mentioned below that can certainly help you to get your device activated.
Method 1: How to Activate iPhone Using Emergency Call
First method we have on the list of how to activate iPhone without SIM card is via "Emergency Call". You need not to worry, if you are stuck at "No SIM Card Installed" screen. Instead, you can simply dial an emergency number via which you can easily activate iPhone without a SIM. Here is the step by step how to activate iPhone without a SIM via an emergency call technique:
Note: This method is merely a trick and not a recommended solution to activate iPhone without SIM and hence, must be implemented with great attention.
Step 1: Hit the home button of your iPhone when you find yourself stuck at the screen that says "No SIM Card Installed" and then tap the option that says "Emergency Call".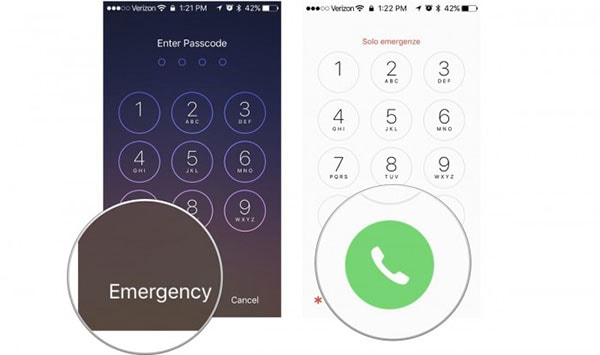 Step 2: Now, you can either dial "999" or "112" and the moment it dials up, immediately disconnect the call by pressing the power button.
Step 3: Hit the Cancel button from the pop-up appearing on your iPhone's screen to confirm your action to end the call. You'll then return to your iPhone's home screen and you may now notice that you have activated iPhone without SIM card miraculously.
Method 2: Activate iPhone Using Someone Else's SIM Card
Next solution that you can try out to complete the iPhone activation without a SIM card is you can simply stick in a valid SIM card (no matter if it is yours or someone else's SIM Card) into your iPhone and get the device activated like you normally do. This will not cause any issues neither with your SIM account nor with someone else's account whose SIM card you are using. It will simply get your iPhone activated and enables you to play around with your iPhone again. Moreover, after the activation of your iPhone, if you wish to return the borrowed SIM card back to its owner and plug in a suitable SIM card of your own, that too will not trigger any sort of issues.
Method 3: How to Activate iPhone Using R-SIM/X-SIM
If the above two solutions didn't worked out well for you, try this third method which includes using an R-SIM or X-SIM instead of an actual SIM to activate iPhone without SIM Card. For your convenience, the below mentioned step by step guide will help you get through this method on how to activate iPhone without SIM using an R-SIM / X-SIM easily.
Step 1: Grab an R-SIM or the X-SIM card and insert it into your iPhone. As soon as you insert it, a range of network service providers will load up on your iPhone's screen.
Step 2: You are now required to select the preferred network service provider from the list and then proceed to the next step. If in case, you cellular network provider isn't there on the list, hit the "input imsi" option available on the screen.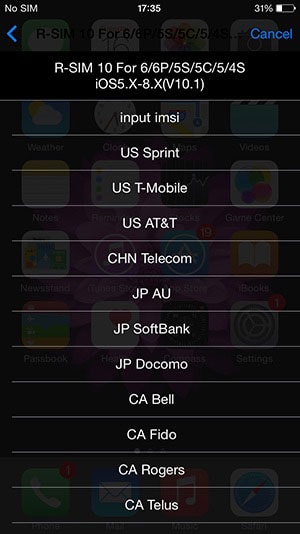 Step 3: Next, you need to punch in a "7 digit carrier code", and enter the corresponding imsi code for your network provider on your iPhone's screen.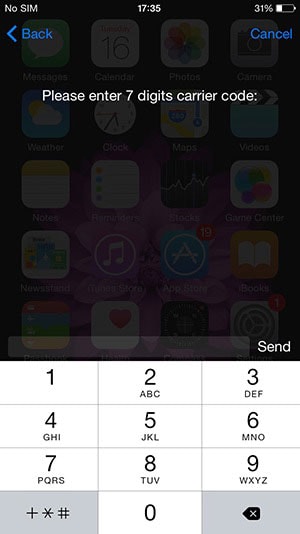 Step 4: Now, since you have entered the correct imsi code of your network provide, the next step will be choosing your iPhone model from the given options on the screen.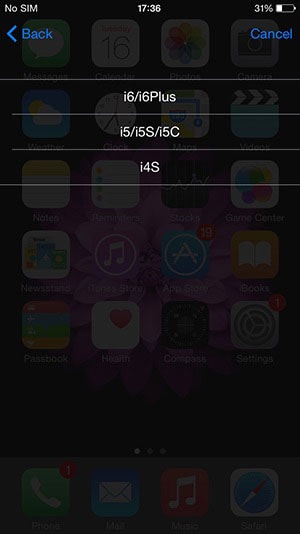 Step 5: Post selection of your preferred iPhone model, you are now required to select the unlocking method depending upon your needs.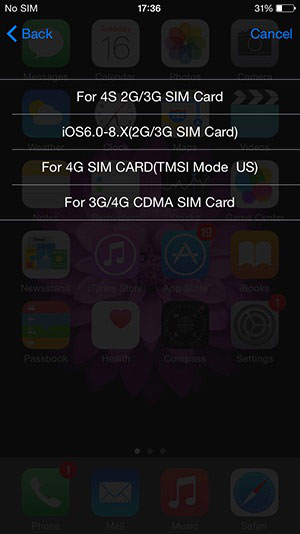 Lastly, when the process gets complete, reboot your device and check if the process is successful. You will find your iPhone getting activated with no SIM card.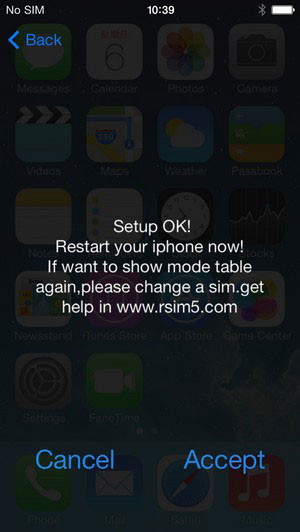 Method 4: How to Activate iPhone Using iTunes
Here is the next and one of the productive ways to activate your iPhone without SIM. We recommend you using iTunes if the above methods didn't suit you or you didn't perform it by any reasons. iTunes is a software provided by Apple and designed for various purposes. Follow the steps given below to learn how to activate iPhone without SIM card via iTunes.
Step 1: Begin with installing iTunes in your PC by visiting the official Apple's website. Please note that you need to download the newest iTunes version or else, you may end up with some unknown errors.
Step 2: Next step is to make a connection between your iPhone and your PC, with the help of a USB cable supplied with your iPhone.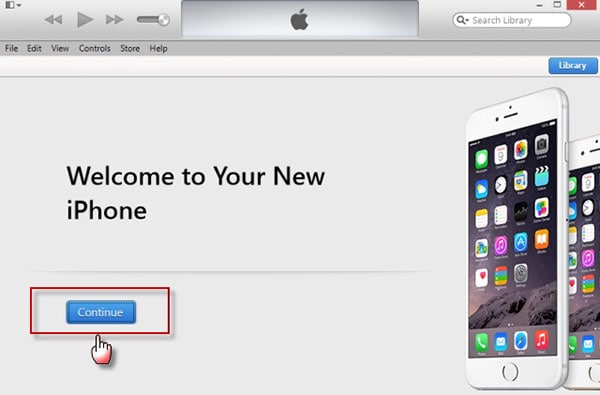 Step 3: iTunes will be launched and will recognize your device. You, now, need to choose "Set up as new iPhone" to proceed. Then hit the "Continue" button available at the bottom of the iTunes window and subsequently, the activation process will begin. Post its completion, you will be required to punch in some details including location, App & Data, password and more.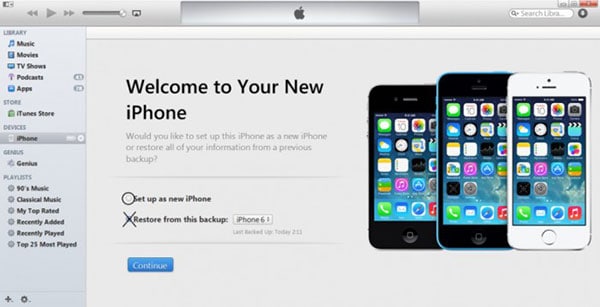 Step 4: After you've entered the required details, your device will be activated successfully. Just click on "Get Started" to complete the process. Now you can disconnect your device.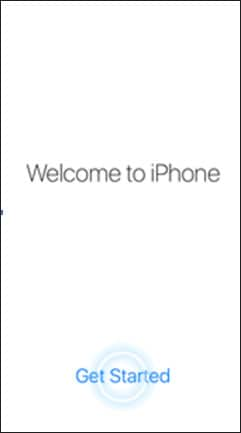 Method 5: How to Activate iPhone by Jailbreaking
The last way to activate iPhone without SIM card can be executed by jailbreaking your device. Well if you don't know, jailbreaking refers to enjoy anything on your iPhone in terms of apps or games without any limitations. When you jailbreak your device, you will get the authority to handle your device according to you. You will need to install the jailbreak software to carry out the process. We will suggest you opting for this method as last when you are wondering how to activate iPhone without SIM card. This is because the method will result in voiding your iPhone's warranty.