Getting a new phone can be pretty exciting. After you change your phone, the first thing you should do is to transfer contacts, messages, images, and important information from the old phone to your new one. To switch to a new phone and transfer phone data can be fun, but it can also be equally frustrating. Its good thing there is free phone transfer software that will make the job easy.
1. dr.fone - Phone Transfer (iOS&Android)
dr.fone - Phone Transfer (iOS&Android) is the highly recommended mobile transfer tool. Whether it's a new phone or an upgrade, this allows phone data transfers in just one click. You can also backup your phone data to another device or computer without losing it. What's more, it is easy for you to retrieve contacts, SMS messages, and other apps to phone once phone backup is done.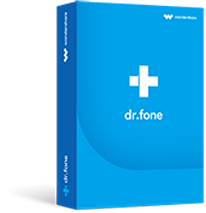 Best phone Transfer Sotware between different devices
Data transferred is exactly the same as the original ones.
Serves as a backup tool for phone data to be saved.
Supports more than 3,500 phone models and different networks.
3,990,885
people have downloaded it
Step-by-step guide on how to transfer data between iPhone and Android device
Step 1 Run the dr.fone and connect the devices. Next, to change how the source or destination device is placed, just tap on "Flip" on the screen. Please note the data is transferred from the source device to the destination one.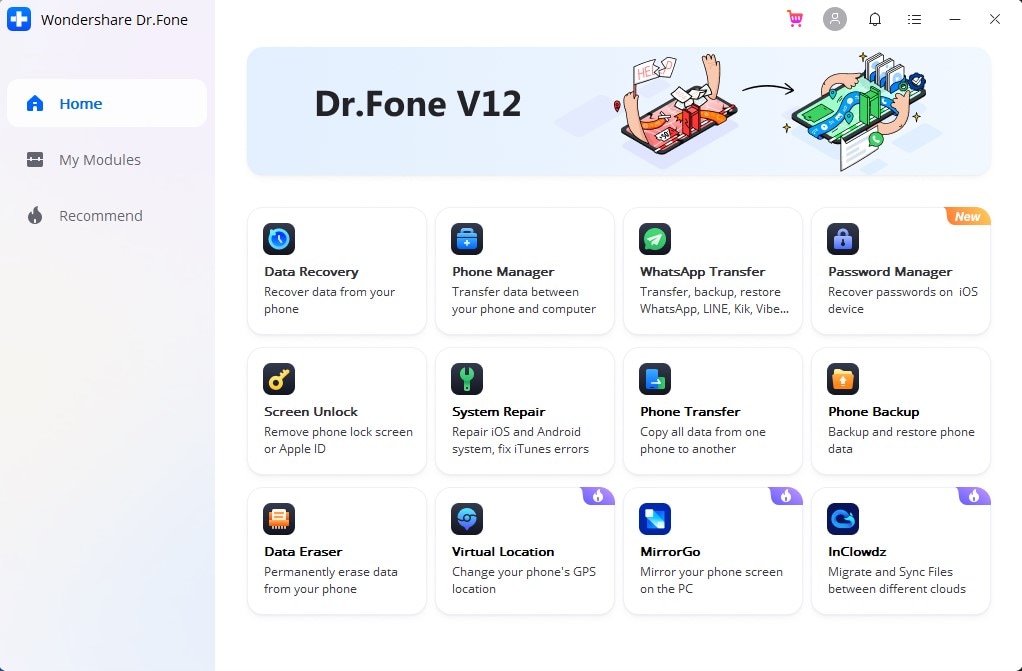 Step 2 Select the types of data to transfer. After this is done, please go on to tap on "Start Transfer".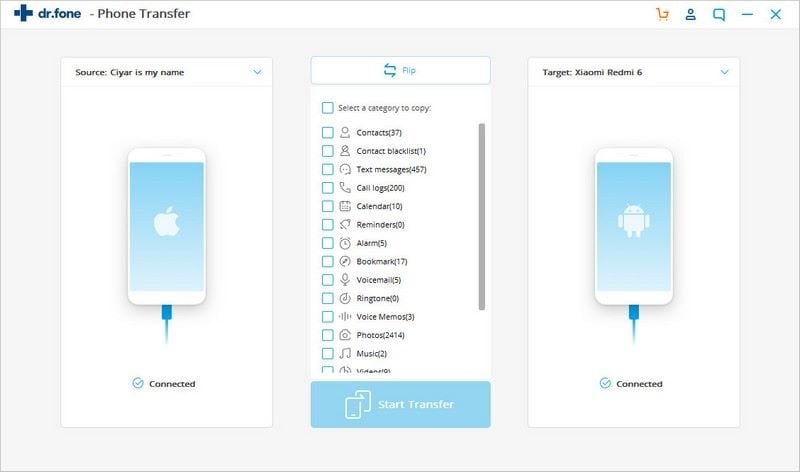 Step 3 Transfer data from iPhone/iPad to Android phone or tablet. Please make sure the devices stay connected during the data transfer process.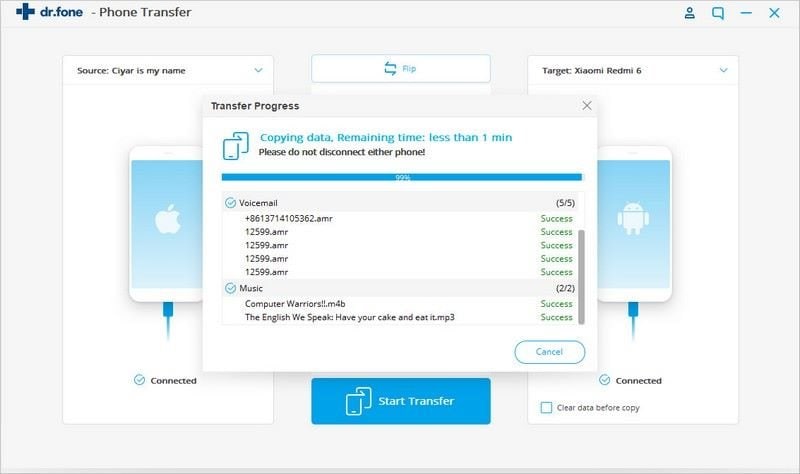 ---
2. MOBILedit
MOBILedit allows you to view files on your phone from a PC. Once installed on a PC, you can copy contacts, messages, apps, pictures, and other data on your phone.
Key Features:
quick transfer of all data
Support any Android or iPhone.
Pros:
Using software over a device-specific alternative
Wifi, Bluetooth, and USB connection
Cons:
Need to install driver software for the different types of devices
Only have access to contacts when connecting with WiFi or Bluetooth.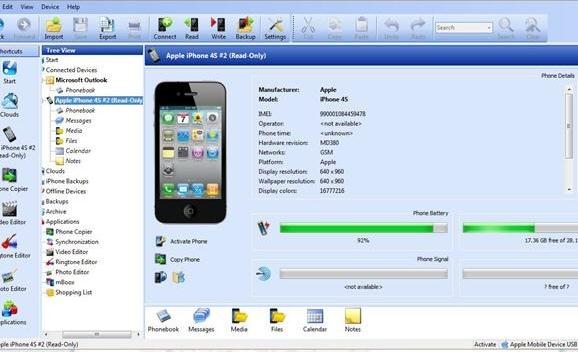 ---
3. dr.fone - Phone Manager (iOS)
dr.fone - Phone Manager (iOS) allows the transfer, and back up of music, playlists, and videos in one iDevice to another and can easily transfer music information including album artwork and sync ripped audio, which cannot be done in iTunes.
Key Features:
quick transfer of music files and in batches
allows sharing of music files and playlists on all devices without restrictions from iTunes
gives the option to convert media files to any format
Pros:
audio quality remains the same after the transfer
allows you to back up your media files on your computer
allows the transfer of media files in high speed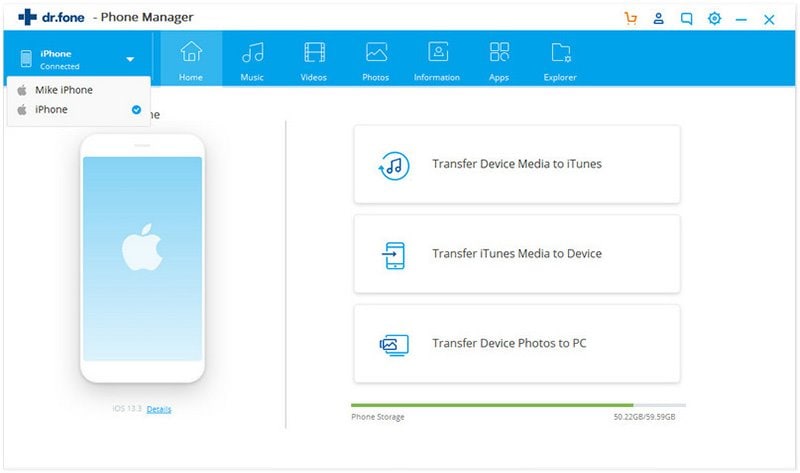 ---
4. Mobile Trans 
Mobile Trans is another free phone transfer software, which allows you to transfer data between Android, iPhone, and Symbian in a single click.
Key Features:
transfers contacts, SMS, music, videos, images and call logs and can work with about 2000 phones
backs up phone data to PC
can extract backed up data by Samsung Kies, Blackberry and iTunes and transfer to new device
Pros:
supports different networks like Sprint, Verizon, AT&T, and TMobile
risk-free and no loss of quality
Cons:
the software version for Mac is unable to transfer data to and from Nokia(Symbian) phones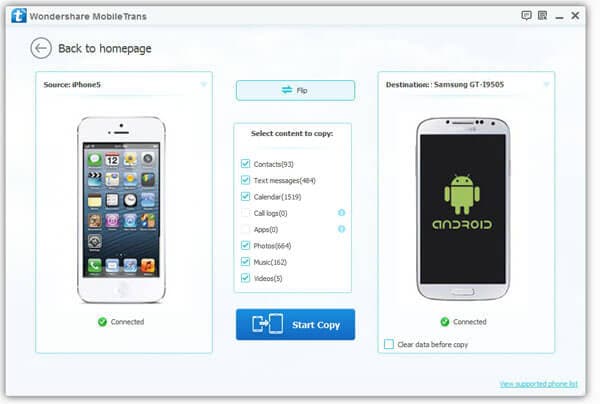 ---
5. SynciOS Data Transfer
SynciOS Data Transfer is a powerful but easy-to-use free phone transfer tool. It allows the transfer of all phone data and back up to and restore from PC.
Key Features:
supports transfer from iOS to Android, or vice versa, Android to Android and iOS to iOS
restores and retrieves iTunes backup easily as well as transfer phone data to any supported mobile device
can transfer songs and iTunes playlists from your iTunes Library to iPhone, Android, iPad and iPod Touch
Pros:
allows the transfer of almost all files without any data loss
compatible with multiple mobile devices
Cons:
needs to be downloaded and installed in PC
requires phones to be connected to PC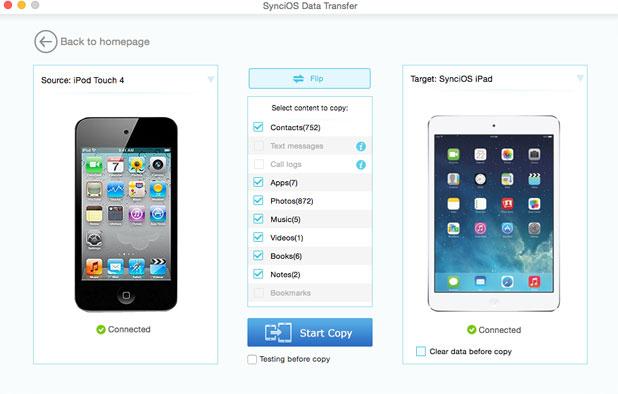 ---
6. DataPilot
DataPilot allows you to transfer and back up your phone data to a PC and into a new phone.
Key Features:
allows you to manage your phone book, image editor, SMS, ringtone and calendar on compatible phones
allows the transfer of information from a mobile phone to a PDA through a PC
allows dragging and dropping data even from Outlook and Outlook Express
Pros:
adding, editing and deleting new and existing contact details is easier
changing phones and transferring of phone data are made easy
Cons:
not compatible with all phones
the phone needs to be connected to PC to use software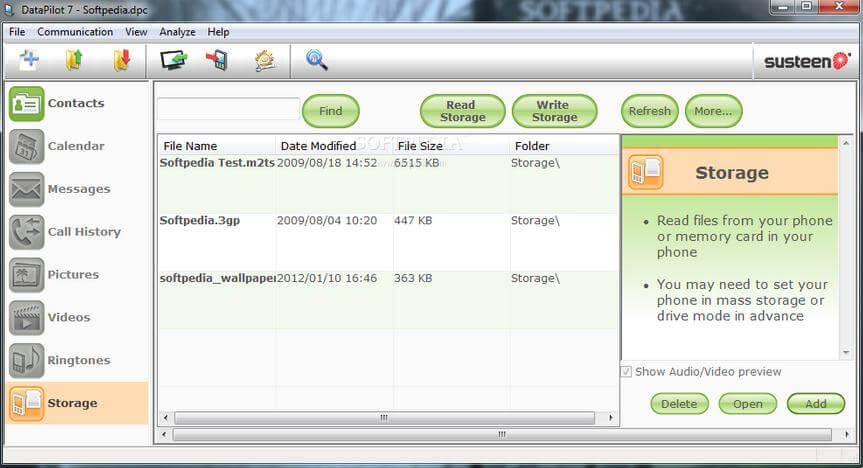 ---
7. Samsung Kies
Samsung Kies allows you to move data from one Samsung phone to another and transfer can be done automatically once you connect your phone to a PC or tablet wired or wirelessly.
Key Features:
transfer photos, videos and music from Samsung phone to computer
you can free up space in the phone by transferring files in PC
Pros:
compatible with both Windows and MAC
allows you to manage your photos and music
Cons:
can only be used for Samsung devices
needs a PC or a tablet to use the software
---
8. Phone Transfer
Phone Transfer from recovery android is a tool that allows users to move data from one phone to another.
Key Features:
compatible with different phone OS as well as with Windows and Mac
transfer of phone data can be done in batches and in one click
can erase old phone data for security
Pros:
supports multiples devices and operating systems
allows you to back up and restore your phone
Cons:
needs to be installed in a laptop or a desktop
needs a PC to transfer data from one device to another
can only transfer contact information between Android, iOS to Symbian and Symbian to Symbian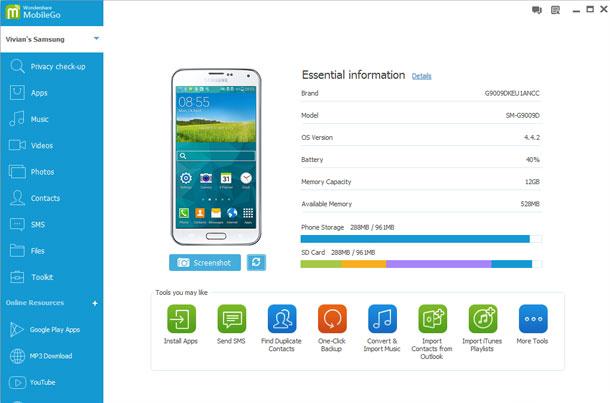 ---
9. MobileGo
MobileGo is a free phone transfer program you can use if you want to transfer phone data from an Android phone to another or from an Android phone to a PC.
Key Features:
its media manager makes downloading, managing, importing and exporting music, photos and videos easier
the advanced features allow you to recover lost data
allows you to access the core operating system files to increase device functionality
Pros:
Export and backup messages on Android phone to computer.
Backup and restore without any data loss.
Manage phone calls on computer
Cons:
can be used for Android phones only
has to be installed in a PC to be able to use software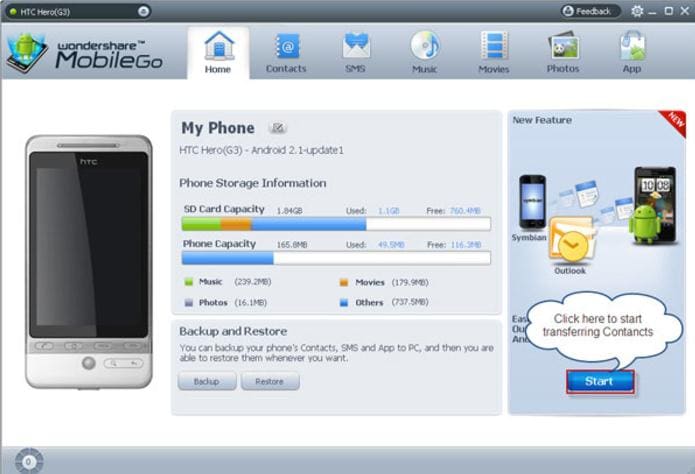 ---
10. TunesGo
TunesGo allows you to share, manage, and restore your iTunes music and videos for free.
Key Features:
can save iPhone MMS, SMS and iMessages with attachments and in different formats
can rebuild lost iOS device photos and albums from device to PC
can automatically fix album art, song and album information in case of a system crash
Pros:
you can share and manage your music playlists without iTunes restriction
can catch any duplicates and only copy the files that are not present in the destination library.
Import and convert music and video into iDevice formats.
Cons:
can only be used with Apple products
needs to be installed in a PC or laptop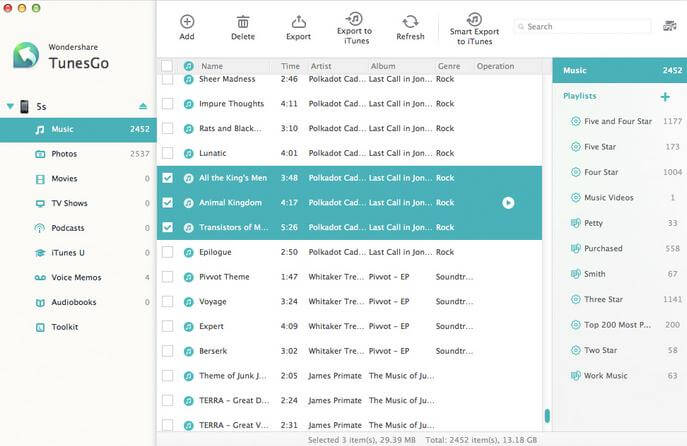 Conclusion
If having a need of transfering data from one device to another or computer, you could pick one free phone transfer software listed above. However, to be specific, I deem that among these tools, dr.fone is relatively more full-function. Basically, it could match your any requirements concerning data syncing.