So you have decided to leave the Apple ecosystem for Android, but now you face that dreaded moment where you realize the complications that follow! When you switch operating systems, it is hard to get all the data you had on the previous device to the new one because of the limited support that each operating system offers to the other.
This causes many users to leave their data on their old device without having them on to the new one. This is the same for switching from iPhone to Android because most of the app data that you have on your iPhone cannot be ported to your new Android phone. The only way to do so is by using third-party solutions or services. You might have even tried many of these without any luck.
Unlike the myriad of "fixes"found on the internet, we are now going to share a few solutions that are actually worth your time! Read on to find out more on how to switch from iPhone to Android!
Part 1: How to switch from iPhone to Android using dr.fone - Phone Transfer (iOS&Android)
Why dr.fone takes the top spot? Because it is the most comprehensive, yet the easiest solution on this list! The dr.fone - Phone Transfer (iOS&Android) is a mobile management suite that is designed to deliver on its promises - To make your life easier when it comes to your smartphone!
The Switch feature from dr.fone helps you to transfer all the data from your iPhone to your Android phone. The system is so intuitive that it can even transfer apps and the associated app data. A comprehensive review of dr.fone reveal the following features: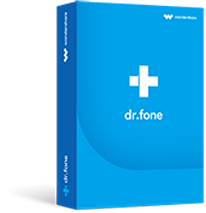 Best photo transfer tool from Android to iOS 2019
1. 1-Click transfer : dr.fone provides an easy method to transfer all your data from iPhone to Android through its 1-click transfer feature.
2. Multi-platform support including legacy support : The dr.fone provides support for both Android and iOS devices. It even supports older versions of these OSes.
3. Multidevice support : we know that iPhones are developed and manufactured by Apple themselves. However, that is not the case with Android phones as manufacturers tend to develop their own hardware and some even tweak the Android software to make it their own. Have no doubt, dr.fone provides support for all popular Android devices.
4. Multi-System OS support : The dr.fone is compatible on both Windows and Mac operating systems so that you have installed in your computer without worrying about whether it supports or not.
5. Transfer assist : You might not know how hard is it to switch from iPhone to Android until you have done it. One of the most useful features of dr.fone is that it allows the user to be picky when it comes to data transfer. If you don't want certain files to be transferred, you can choose to leave out them as you please and you are given the option right from the software.
3,990,885
people have downloaded it
It is difficult, even impossible to find another tool that lets you switch from iPhone to Android with such ease. Every single step throughout the process is laid out in such a way that you can do the process right from your computer without approaching a third party repair person. We will detail the complete set of steps below so that you can do the data transfer process without any confusion.
How to switch from iPhone to Android using dr.fone - Phone Transfer (iOS&Android)
Is it hard to switch from iPhone to Android? Do not worry about having a thousand steps just to switch contacts from iPhone to Android, dr.fone lets you do much more for just a few steps. Let us go through them in detail;
Step 1: Download dr.fone on to your computer. Install the software and launch it. You can find the latest version of dr.fone right from their website. Connect your mobile devices to the computer.
After you launch the software, the following window will appear. Click on the option "Phone Transfer"to continue.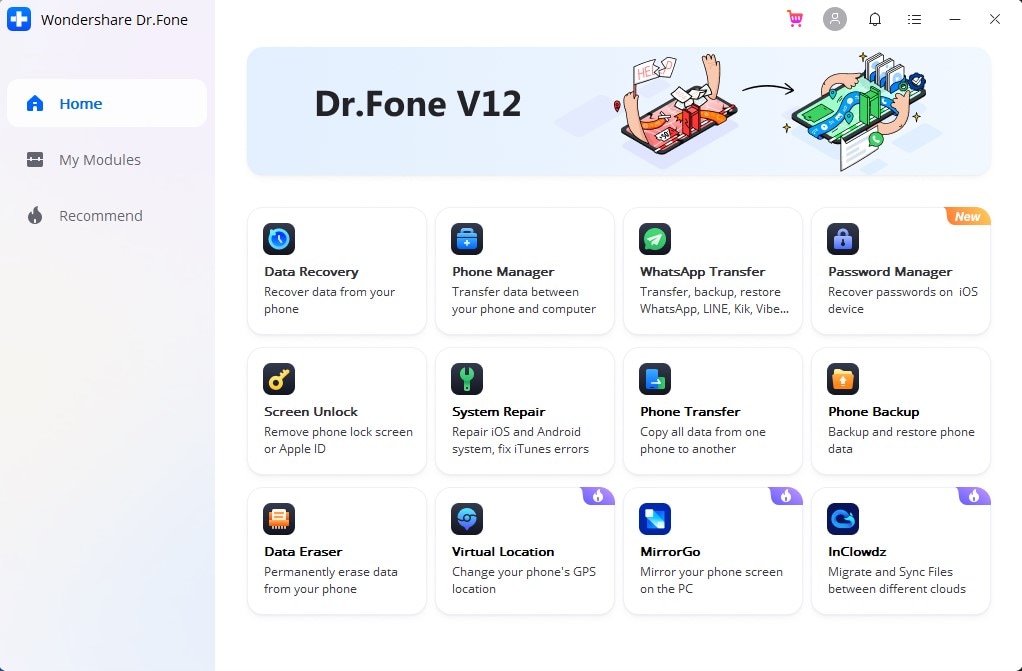 Step 2: You can now choose the destination and source devices. For iPhone to Android switch, you need to put your iPhone as the source device.
In this same window, you have the option to select the type of files that you want to transfer. Click "Start Transfer"when you are happy with your selection.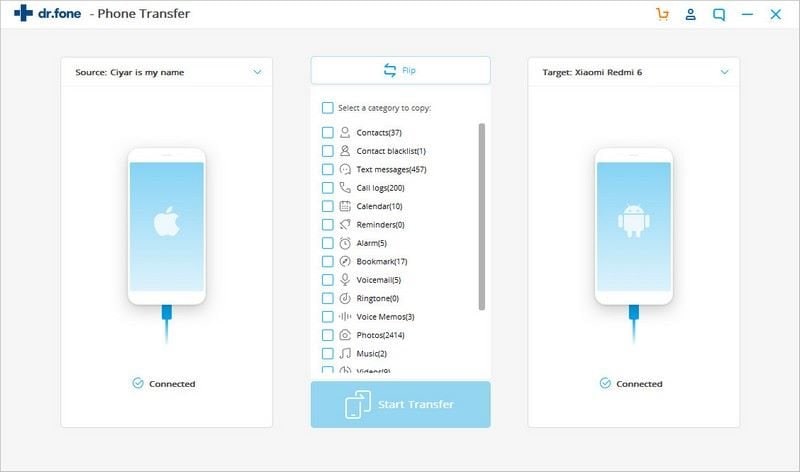 Step 3: Now wait for the process to finish. The transfer will show you detailed information on the files that are being transferred. Afterward, you will be shown a notification window that notifies you about the successful transfer.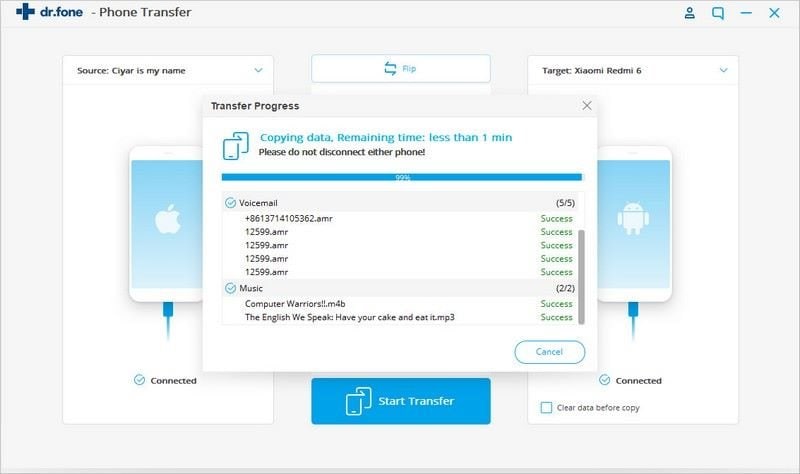 Three steps and you are done; it is that simple! You don't have to worry about the data being transferred because dr.fone - Phone Transfer (iOS&Android) uses superior data protection system to ensure that the data being transferred is handled in a safe manner without causing any sort of corruption.
You can trust dr.fone to do the job and it will ensure a job very well done!
Part 2. How to switch contacts from iPhone to Android phone using iCloud
Both Apple and Google provide their users with cloud storage services known as iCloud and Google Drive respectively. However, since they are from different platforms, you are not given the freedom to move files between the two. This is a major downside for anyone who is looking to switch from iPhone to Android because now they now have to manually move the files through a computer or a file sharing app.
However, you can transfer your contacts from iPhone to Android by using iCloud, though it needs you to follow some precise steps in order to work. We will list them down below.
Step 1: On your iPhone, navigate to Settings> Mail, Contacts, Calendars >Accounts.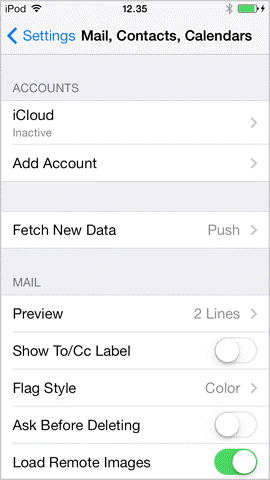 Step 2: Click on iCloud and turn on the backup option for Contacts. Make sure that your device is connected to the internet during this process.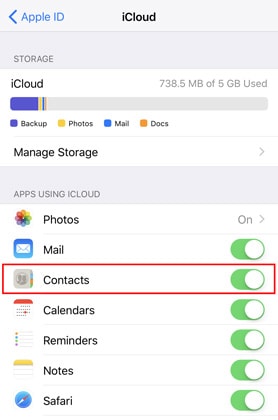 Now the device will ask you to merge the contacts with your iCloud account. Click "Merge"to continue.
Step 3: Log on to icloud.com on your computer and log in to your Apple account using your Apple ID. Click on the gear icon present in the lower left corner and click "Select all". Then, click the gear icon again, click "Export vCard".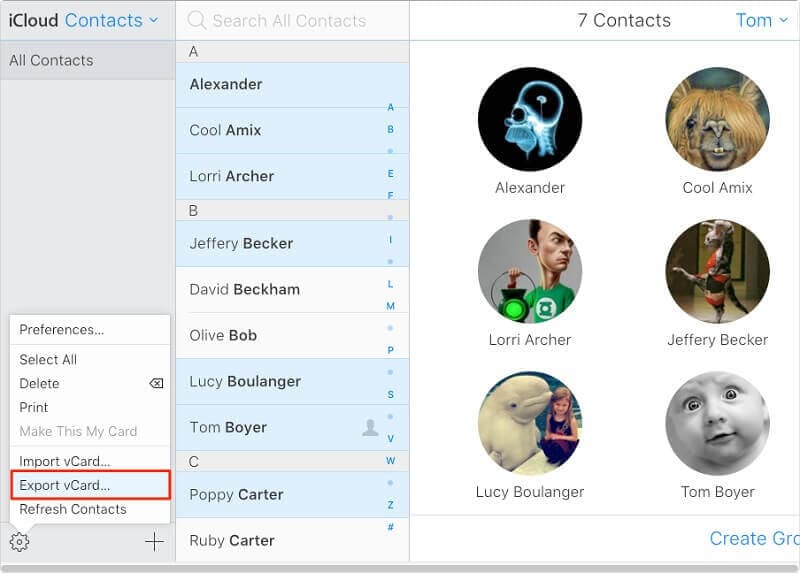 Step 4: This will create a vCard that contains all the contacts on your iPhone. Now you can move this vCard to the internal storage of your Android phone, and easily import all the contacts in the file to your Android phone.
This method requires you to familiarize with all the nitty gritty of the stuff on your phone. Hence, this is not something everyone can do easily. Also, it comes with the following disadvantages;
1. You can only import contacts with this method with no support for media files or app data
2. It requires you to have an active internet connection
3. Cumbersome to operate
Part 3. How to switch photos from iPhone to Android via Email
Since we have covered how to switch contacts from iPhone to Android, the next question is obviously how to switch photos from iPhone to Android. The reason for such a prediction is simple because we all capture precious moments in our lives with our smartphones. There is no denying that iPhone cameras are amazing at getting the clicks right and have been the favorite smartphone camera for many users.
So it is crucial that you know how to switch pictures from iPhone to Android when you are switching devices. In this method, we are going to talk about a method that you can use to transfer photos from iPhone to Android using Email.
Step 1: Open the photos app on your iPhone.
Step 2: Locate the photo/photos you want to send via mail. You can select multiple images if you want to do so.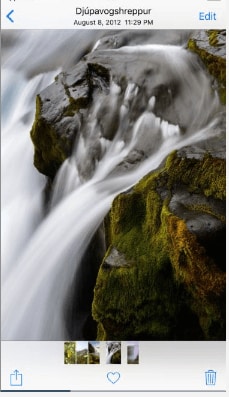 Step 3: Click the icon on the lower left corner of the app to reveal the following options. You can share the photo/photos by clicking on "Mail".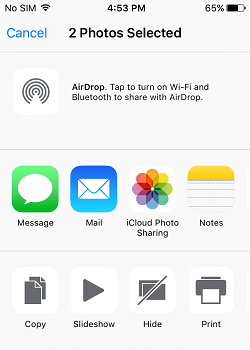 Now the photos that you have selected will be added to an email that you can compose.
Note: Email services like Gmail puts a maximum limit on the overall size of an email. For example, you can only attach files that amount to 25MB in a single email.
This method makes the already strenuous job of selecting each and every photo even more harder. If you have a ton of images in your iPhone, then this method will not be the quickest and easiest for you!
Part 4. How to switch music from iPhone to Android with iTunes
Let's now shift our attention towards the thing that we can't wait to migrate from our old phone to a new one - Music. The days of carrying separate music devices such as an iPod or Walkman has already been past.
Now, we use our smartphones as the primary device choice to consume music. This means that we have already made our favorite playlist on our iPhone that we need on the new Android phone. In this method, we will explain to you how you can use apple's own software, the iTunes, to move music from your iPhone to your Android phone. The following are the steps to switch from iPhone to android using iTunes.
Step 1: Download and install the latest version of iTunes on your computer. Connect your iPhone to your computer and launch the software.
Step 2: Now click on "Music" tab. Now you will be shown options to sync the music on your iPhone with iTunes. You can choose to include voice memos or videos from the same tab from clicking the options listed.

Step 3: After you are satisfied with your selection, click apply to start the sync.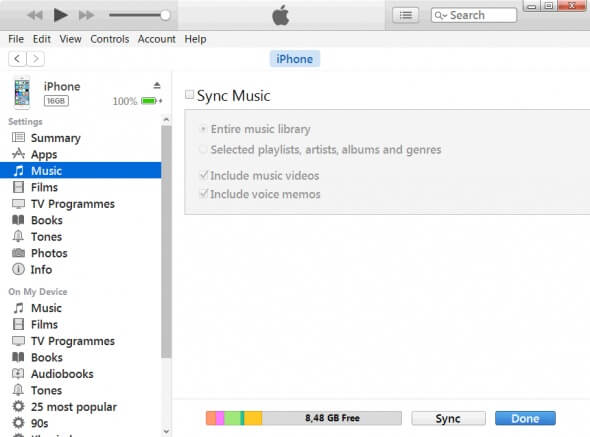 Step 4: Now disconnect the iPhone from your computer and connect your Android device. In the songs tab on iTunes, select all the files the you want to move under the library section.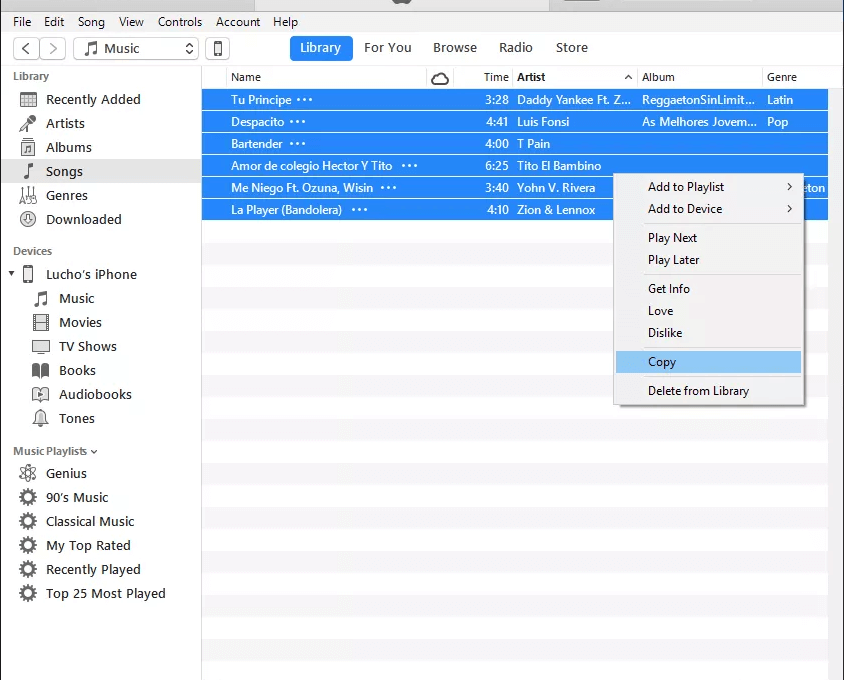 Step 5: Make a new folder on your Computer and copy the songs to that folder. After the files have finished copying, move them to the desired location on your Android device.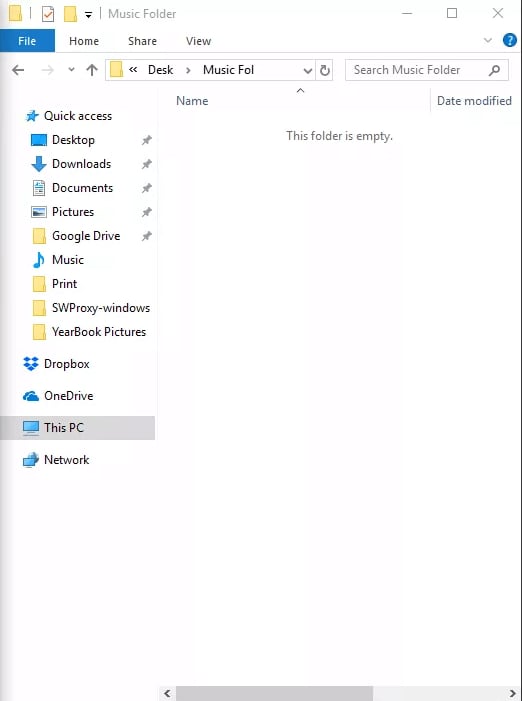 Now you can enjoy all the songs you had on your iPhone on your Android device. Even though this method will help you move all files, we do agree that this is not the simplest method to transfer songs to your Android device. That title undoubtedly goes to the dr.fone - Phone Transfer (iOS&Android).
Conclusion - Our top pick
Even though we discussed four different ways in which you can transfer files from iPhone to android, all but one solution is only useful for moving just one type of file. So our top pick is the method that can help you move a variety of files with just one click - the dr.fone - Phone Transfer (iOS&Android). this software suite does every perfectly without causing any hiccups and is the easiest way to switch from iPhone to android.
The other methods that we have listed here are great for moving specific types of files like photos or contacts. Some methods are more complex than the other, leaving which one to choose with you. Hope this article helped in making the switch from iPhone to Android that much easier!