Most of the modern cars can pair with your iPhone, that makes your driving time more joyable, you can use it to play music, listen to bodcast, get traffic information and more.
This article will be a handy guide for you to get some knowledge on how to sync iPhone to car bluetooth, now, let's check it out!
Introduction: Bluetooth and its Advantages
Instead of using USB to connect your phone with display system, or using radio in your car, bluetooth has great advantages among that.
Bluetooth can make transfering process fast and more reliable.
Users do not need to download or install more applications to transfer data.
Pairing process is safe and secure, that makes users do not need to worry about data collapse.
Bluetooth supports most of the devices, no matter you use a Android or iPhone.
Can't wait learning how to pari your phone with car bluetooth? Please comtinue reading, and you will get there.
Part 1: How to Sync iPhone to Your Car in 3 Ways
Connecting or syncing iPhone to car Bluetooth is similar in case of the iPad and iPod touch. You needs to follow certain general guidelines to get the work done, which have been listed as follows:
1. How to connect iPhone to car Bluetooth
The first and fastest way to pair your device and your car is using bluetooth, go through the guide below and learn how to display your iPhone music on your car in one click!
Step 1. Bring your iPhone bluetooth and vehicle closer.
Remember, Bluetooth connections work at a distance of a few feet, and if the devices are far apart, you may not be able to sync the two devices properly.
Bluetooth technology does not need the two devices to be touching each other. However, they should be within a certain feet range. Remember, most Bluetooth accessories have range of approx. 30 feet. So, stay within range.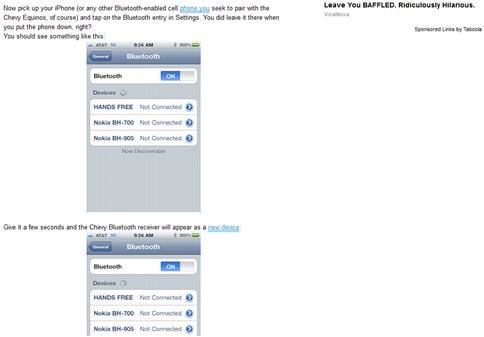 Step 2. Bluetooth in both your iPhone and your car device should be switched on.
Both should be in discoverable mode. This allows the iPhone or iPod touch to connect to your car's Bluetooth device. To do that you should choose "Settings" in your iPhone, tap on "General" and turn "On" the Bluetooth option.
Please remember that, you need to make the device in your car discoverable too. Different devices have different steps to be followed to turn on Bluetooth. If you are not sure, check manual.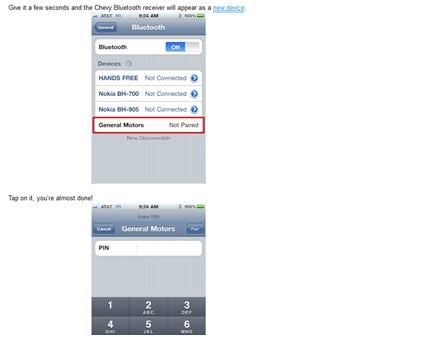 Step 3. Turn on the Bluetooth on, and choose the device you'd like to pair with.
You might find your friend's device also. You need to choose the Bluetooth name that represents your car's device. Once you do that, the device might ask you for a passkey or PIN number for the device. However, all devices do not ask for passcodes. If you are not sure of the passcode, refer to the manual and enter it. The two devices get paired.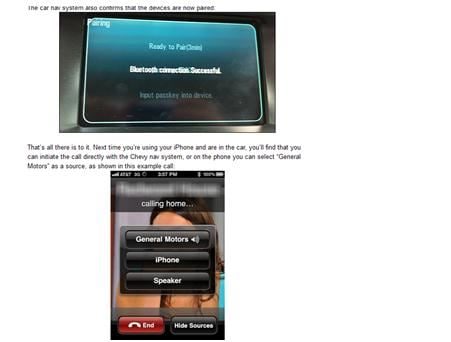 Step 4. Your iOS device and car's Bluetooth device are paired successfully.
Now you can use the paired device in the car to receive calls and calling your contacts. For calling you need to connect the headset to the iPhone.
You can confidently do it if you check the instructions that come with your headset. It's fun to receive outgoing calls routed through your car's device. When you do not need a syncing, you can always unsync your devices.
Read More:
How to Reset iPhone Bluetooth & Fix Bluetooth Issues
2. How can I use CarPlay to pair my iPhone to a car
CarPlay is a infortainmanet system that only for iOS users, so if you want to pair your iPhone to your car, CarPlay will a great choice for you. The interface on your car display is similiar to the iOS system.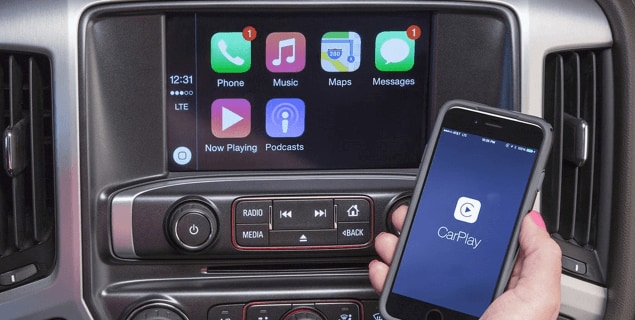 It's easy to connect your iPhone to CarPlay, what you need is a USB cable.
Step 1. Plug in your iPhone to the car using USB cable.
Step 2. Your iPhone will automaticly switch into the CarPlay mode. If it's not work, you have to start the CarPlay mode manually.
Read More:
Ways to Sync iPhone to iPad
3. Connect your phone to a car using USB
If you are a Android user, or you don't want to use CarPlay, you can alwasy connect your device with a USB cable anyway.
Just plug in a USB cable in to the car USB port and the lighting port on your device. and you'll be able to play your iPhone's audio through the car speakers.
Part 2: What Should I Do When I Can't Pair My Car Bluetooth with Phone
There are certain important things that you need to keep in mind while choosing to connect your car stereo with your iPhone. Remember, some car Bluetooth devices may require that music be started or controlled from either your iPhone or the stereo. If you cannot hear a sound, try switching on to the radio before switching on the stereo again.
1. Removing hardware from your iPhone like a cover or a case from to improve performance.
You can also ensure an improved performance by removing both the iOS device and the Bluetooth accessory you are using from all other electronic devices in the vicinity.
2. Reset the network settings
You can reset the network settings in the phone by tapping on "Settings" and choosing "General". Tap on "Reset" and choose "Reset Network Settings".
3. Enter a PIN or passcode to connect
If you cannot see the word "Connected" to the name of a Bluetooth device or accessory in the iPhone, it means it is not connected. Remember you can connect to one Bluetooth device at a time. You may have to provide a PIN or passcode to connect to a few of the devices. If nothing works, try resetting the Bluetooth settings.
4. Reinstall the App
If nothing else works, you can try software restore in iTunes. Your last resort to an adamant problem in Bluetooth connection is Apple Support. You can contact Apple directly for service and support options.
5. Contact the manufacturer for assistance
Is there an issue with the Bluetooth accessory you are using? Then you must contact the manufacturer for assistance. There are some Bluetooth devices that require firmware update. To make your car's device compatible with the iOS device you are using, you need to opt for a firmware update. However, whatever you do will depend on the type of issues you are facing.
Conclusion
Keep these steps in mind and you can enjoy a great hands-free experience with your iPhone. There is certain hardware which allows you to sync iPhone to car radio.