Importing contacts from Mac to iPhone can be very easy and very tough at the same time, depending upon your knowledge of doing it. If you know how to easily copy contacts from Mac to iPhone, you will perform it successfully every time without any hassle. It is very important to know how can you transfer contacts from Mac to iPhone because it makes easy to switch devices and keep all your contacts updated with you all the time.
If you don't know how can you copy contacts from Mac to iPhone, it can be really tricky even with the simplest steps. And in case, if you need your contacts on another device in an emergency or due to malfunctioning of your device, it becomes very big of an issue. Thus, you should really know which one is the best way out there to transfer contacts from your Mac to iPhone. If you wish to know the best method, simply stick with us as we tell you about two different methods to transfer contacts from Mac to iPhone.
Part 1. Use dr.fone to Transfer Contacts from Mac to iPhone
In case, if you are looking for the fastest and most trustable software to transfer contacts from Mac to iPhone, the iSkysoft toolbox for iOS is the best you can get. iSkysoft lets you import contacts from Mac to iPhone very easily in just a few clicks. All you need is the iSkysoft toolbox for iOS installed on your Mac, and you will see the magic happen. It's very powerful yet very efficient in transferring your data.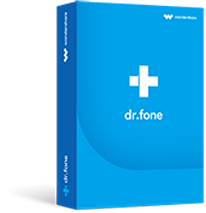 Why should you prefer iSkysoft?
It not only lets you transfer your contacts but you can transfer all types of data i.e. songs, photos, videos, documents, zips, etc.
It lets you transfer data between multiple devices and several operating systems with almost the identical procedure and few clicks.
It's very efficient and trustable, it has got one of the highest user ratings in the market.
It provides you flexibility over transferring the data, you can manage what data or contacts to send, what duplicate data to avoid etc.

2,965,271 people have downloaded it
How to transfer?
Step 1

Connect & Install

To import contacts from Mac to iPhone, you need to start with downloading iSkysoft toolbox for iOS from the official site and install it. Once you have installed the iSkysoft, you can proceed by connecting your iPhone and Mac through the cable, you might need to choose "Trust this PC" if asked on your iPhone while trying to connect.
Step 2

Choose Transfer and the Kind of Data you want to Transfer

Once you are on the main window of the iSkysoft toolbox, choose "Transfer" from the various recovery modes to move contacts from Mac to iPhone. Once you choose Transfer, you will be directed to another window to choose the type of data. Choose "Contacts" from the tabs mentioned above for various types of data.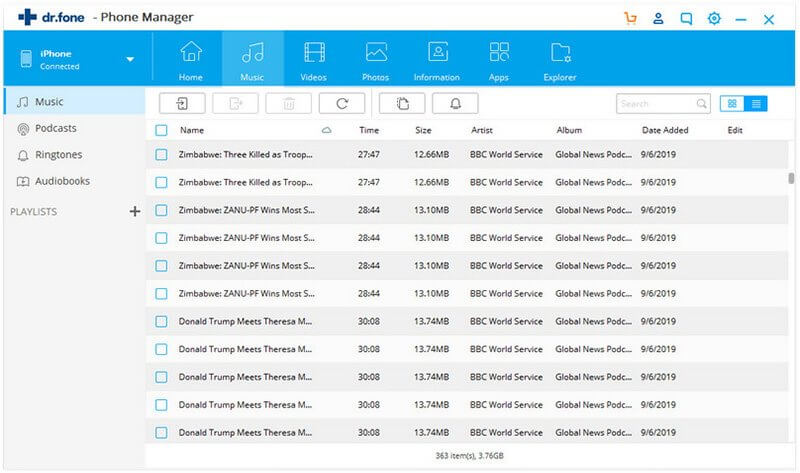 Step 3

Choose the Contacts to Export

Once you are in the final window, you will see an "Add" button on the top left corner, once you will click on the button, you will see "Add File" option in the drop-down menu, click on it.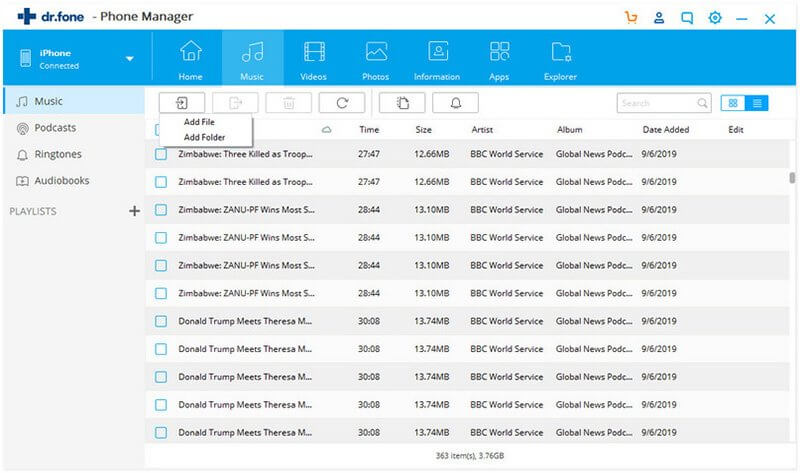 Step 4

Select the contacts you want to import from Mac to iPhone and import them all.
That's it! You have successfully imported contacts from Mac to iPhone.
Part 2. Import Contacts from Mac to iPhone using iCloud
iCloud stands out because it comes as an integrated method. But iCloud is more of a cloud-connected backup and sync method rather than a method to copy contacts from Mac to iPhone. However, iCloud still is a great alternative to any of the 3rd part app and is quite impressive in doing its job. If you simply want to sync the contacts between your device and keep them updated, it's a great way to do so.
How to Transfer?
Step 1 You need to start with your iPhone, navigate to the settings in your iPhone and then login with your iCloud ID.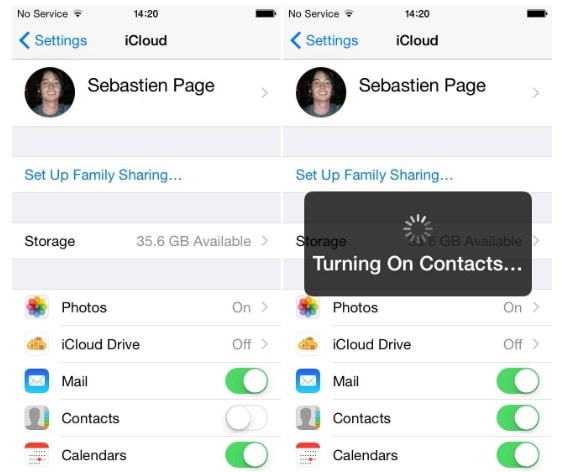 Step 2 Now, navigate to the apps section under the iCloud settings, search for the Contacts. Once you find the contacts, turn on the iClouds for contacts. In case, you are doing it for the first time, you need to choose "Merge" to get it all on clouds.
Step 3 On your Mac, check "Contacts" by navigating to "iClouds" via "System Preference". Once you do this, all you need to do is to wait for a little, and you will successfully import contacts from Mac to iPhone
Part 3. Which Way is Better to Copy Your Contacts from Mac to iPhone?
Now, you know how can you transfer contacts from Mac to iPhone, both the ways to import contacts from Mac to iPhone are great, and both are successful if performed correctly. But it's time to figure out which method is better? The iSkysoft comes on the top when it's about ease of use, flexibility, features etc. iSkysoft toolbox is simply better as it lets you do more things and let you do them easily. What makes iSkysoft further better is the fact that it can work for multiple operating systems, unlike iCloud which has some restrictions. iCloud is good as well, but it doesn't have all those features that iSkysoft toolbox for iOS carries with it. Thus, even when both are very useful and you need to choose which one you want, the iSkysoft is the better one.