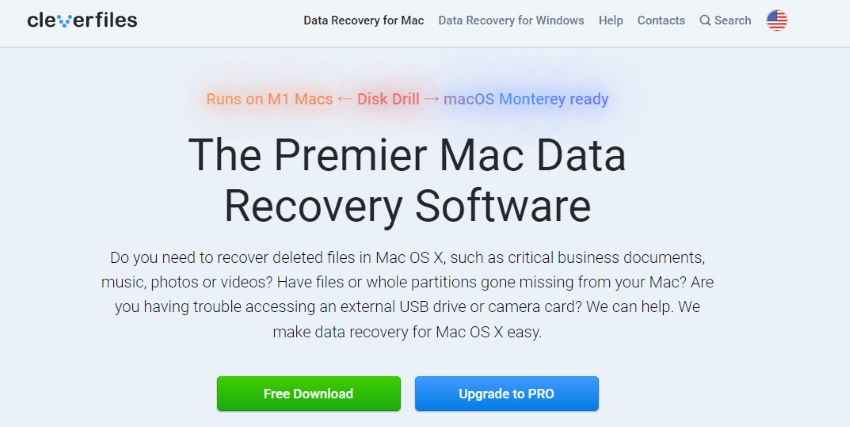 Mac users know that data loss can happen to anyone anytime, which is why having a reliable data recovery tool is so important. For a good reason, Disk Drill is one of Mac's well-known data recovery tools. This post will look at Disk Drill for Mac and explore some of its top features. We'll also look at some of the leading Disk Drill for Mac alternative data recovery tools and help you decide which is right.
General Verdict
Disk Drill earns a fairly good rating of 3.2 on the Mac App store. Disk Drill is a revolutionary tool that can restore your files even after you've formatted the drive, and it does so using very efficient scanning algorithms. What's more, is that it's constantly updated with new features and is supported by an intelligent team.

Disk Drill for Mac Overview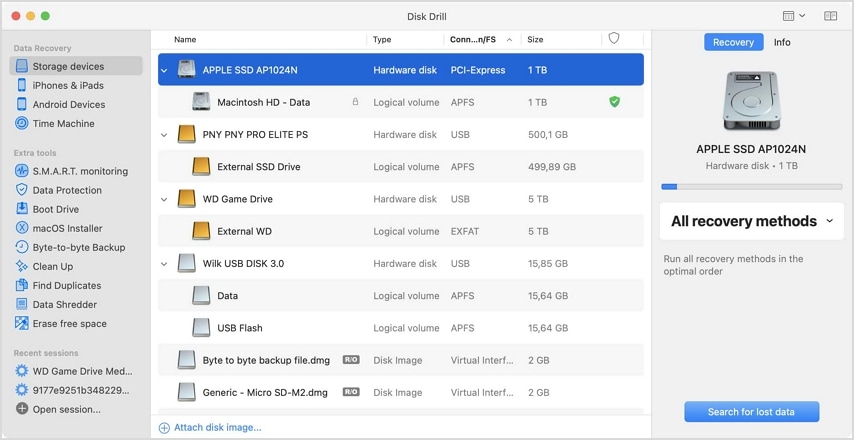 Disk Drill for Mac is a data recovery tool that scans a Mac device to recover any lost or damaged files. It is powerful enough to help you get your files back from internal or external hard drives, USB flash drives, iPods, and even Kindle Touch devices.
The first beta version appeared on the store in September 2010, while the latest version Disk Drill 4 saw the light on March 2, 2022. Updates on the version 4.6:
Better detection of MS Office documents (.doc) during scanning
Improved detection of Windows installer package files (.msi)
Enhanced handling of unstable disks
Disk Drill's Mac version has a sleek and modern user interface that hides system partitions to reduce clutter, making it easy for new users unaware of disk structures. Just one tap will scan your disks. In addition, it comes with an extensive toolset that includes a disk health monitor, utilities for backing up and recovering files from your machine, and a duplicate finder. There is also the option of scanning deep into data recovery methods so you can get back on track much quicker should something happen.
Now, check out the specifications below to see if this product is right for your office or personal computer.
Tech Specifications
| | |
| --- | --- |
| Supported OS | Mac OS X 10.6 – MacOS 12 |
| Download size | 84.8 MB |
| Supported languages | 15 languages: Arabic, Chinese, Czech, Dutch, French, German, Hindi, Italian, English, Japanese, Korean, Malay, Norwegian, Polish, Portuguese, Portuguese (Brazil), Russian, Spanish, Swedish, Turkish |
| Required Disk Space | 150 MB minimum free space |
| CPU | at least with x86 |
| RAM | at least 128MB |
| Supported File Systems | HFS/Hfs+, APFS, FAT / exFAT, and NTFS file systems and EXT3 or EXT4 on Linux-based computers |
| Supported File Types | Recover data from Laptops and Desktops, iPhone/iPad/iPod, Digital Cameras, Internal & External Hard Drives, USB Flash Drives, Android Devices (rooted), Memory Cards, and more |
| Supported Devices | Recover data from Laptops and Desktops, iPhone/iPad/iPod, Digital Cameras, Internal & External Hard Drives, USB Flash Drives, Android Devices (rooted), Memory Cards, and more |
| Free Trial | Yes, Recover up to 500MB for free |
| Price Range | $89 (Pro) and $499 (Enterprise) |
| Extra Free Tools | S.M.A.R.T monitoring, Byte-to-byte backups, Disk Clean-up, Duplicate Finder, Data Shredder |
Note: Disk Drill 4 for Mac is not compatible with Mac OS X 10.5 or older version. It would be best to install Disk Drill 1/2.x/3.x for them instead.
Key Features of Disk Drill for Mac
Impeccable Scanning
Free Disk Drill can help you recover data from any storage device, including hard drives and cameras. Its foolproof interface makes this software perfect for beginners and experts alike. The various tools in Disk Drill are potent and effective, even when your device is failing or unreadable. Above all, it provides a complete data recovery solution that can read any hard drive no matter how damaged it might be.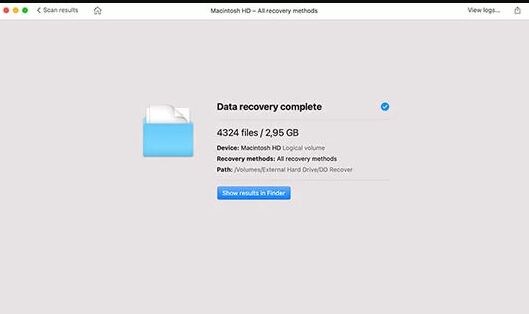 Lost Data Recovery
Disk Drill can scan and preview the data on the fly, making it super easy to see what kind of information you might be able to get back. Also, when you enable Disk Drill's data protection features, some methods of file recovery on your Mac are free. If you forget, a quick upgrade will get back what was lost and help get the job done.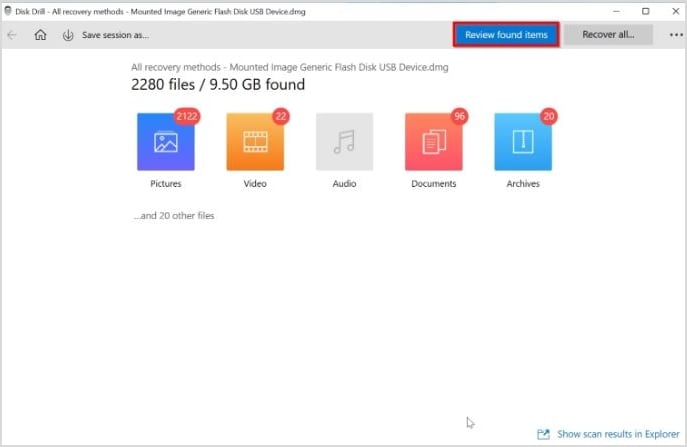 Mac File Recovery
Disk Drill has designed their app to ensure you don't spend hours figuring out the new software. The company's online knowledge base provides detailed, step-by-step instructions for each program feature on restoring deleted files or repairing system errors. At the same time, it allows experts to customize file recovery.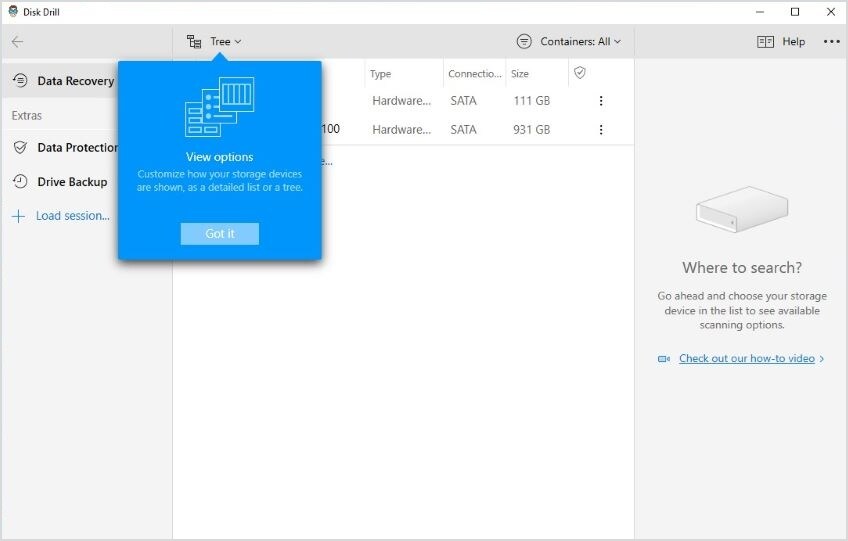 Deep Scan
Disk Drill offers the only solution to recover deleted data from external drives and system disks connected to a Mac with T2 or M1 chips. It is a privileged tool to acquire this ability and can access macOS by loading its code into the operating system.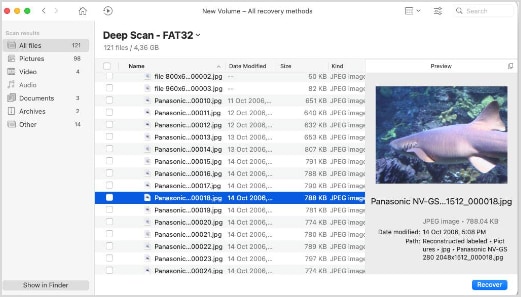 M1 Compatibility
Apple launched a new line of Macbooks that are more energy efficient and perform better than previous models. These computers use an ARM-based M1 chip, which means they can no longer be used with apps designed exclusively for Intel-based laptops or desktops due to compatibility issues. The good part is that Disk Drill is compatible with both old and new macOS.
Snapshots and Time Machine Backups
Disk Drill makes it easy to recover permanently deleted files by scanning Time Machine backup disks and viewing local snapshots. There are two Time Machine backup disks: external and network-attached storage devices. While the incremental backups saved on these media can be scanned with just one click, local snapshots get automatically processed by default.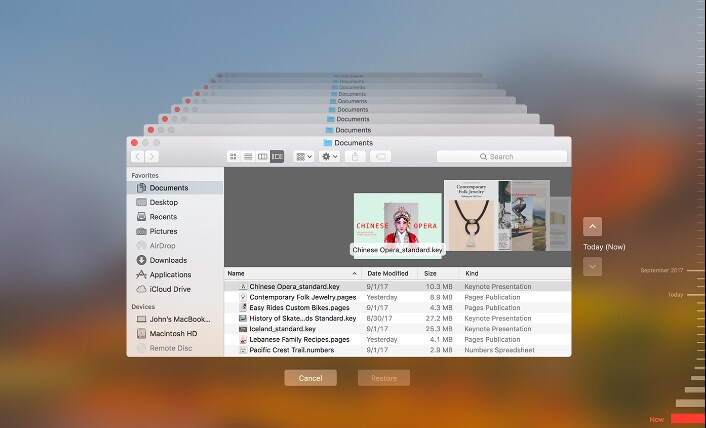 Plan and Pricing
Disk Drill is available in three versions, the free BASIC edition, the PRO version for $89 (lifetime license), and ENTERPRISE for $499 (lifetime license).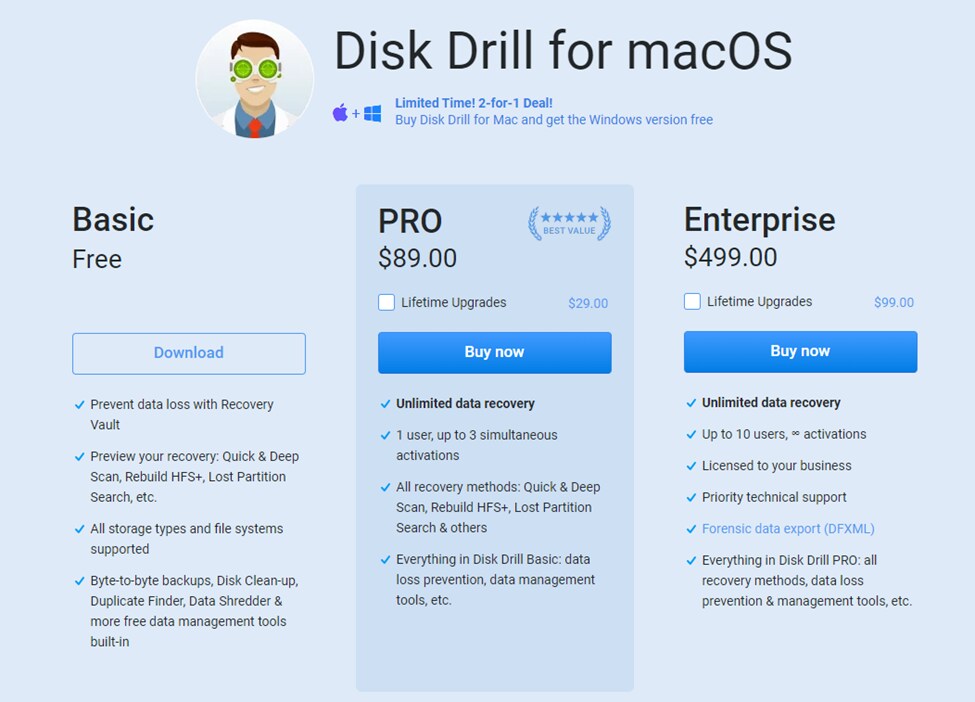 Pros and Cons
Disk Drill 4 is a great tool for recovering data from your Mac, but it also has some shortcomings. Most noteworthy of them include:
Pros
Intuitive and easy-to-use interface
Recovers data from any storage device, including hard drives and cameras
Separate versions for Mac and Windows
Enables searching files with their names
Enables previewing files of scanned files
4 view options are available: folders, folders & icons, files, files & icons
Cons
Free edition of Disk Drill allows only 500MB of data recovery
The file's condition/quality is not shown in the scan results
Disk cloning is not offered
Recovery chances of individual files not displayed
Remote recovery is impossible
Top 5 Disk Drill for Mac Alternative for Mac Data Recovery
You may like to give other recovery tools a try. Here are some of our top recommendations:
1. Wondershare Recoverit for Mac
If you're looking for an easy-to-understand, powerful, and deep Mac data recovery software, look no further than Recoverit for Mac. Irrespective of the reason for losing files—formatting the hard drive or Mac system crashes and virus attacks, Recoverit can help. The app supports the recovery of 1000+ file types, including all popular videos/ audios, documents & email images, etc. The process is relatively fast and restores deleted documents to their original state in real-time.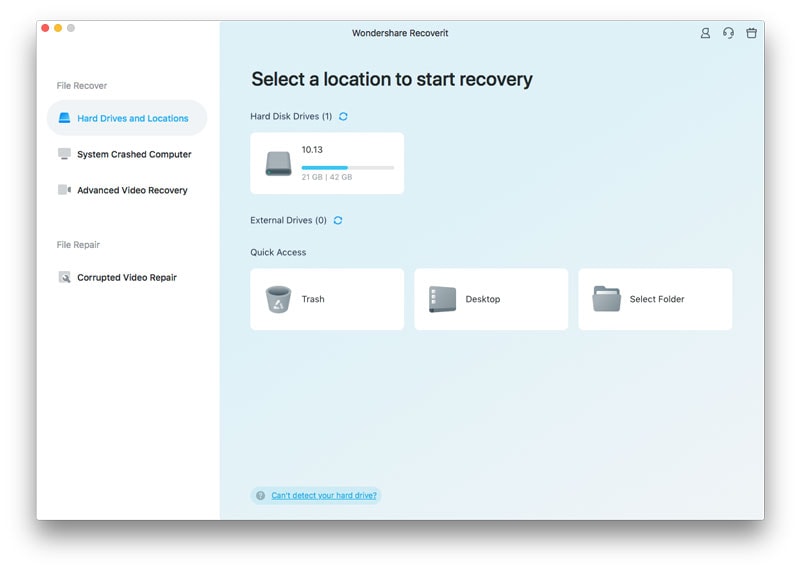 Key features
Data recovery: The software provides 3 simple steps to get your data back in minutes. It supports recovering from laptop computers and even crashed disks on desktop models—no matter where they are located (internal or external hard drives).
Crashed system recovery: Recoverit can help you retrieve lost or inaccessible data on a crashed system. All you need to carry out the process is a working computer, a blank USB drive, or CD/DVD.
Advanced video recovery: Advanced Video Recovery is the perfect program to recover videos, songs and photos from your old hard drive. It does this using state-of-the-art technology that can fix any problem with deleted files or lost memories.
Video repair: This application can be used to fix video files that are corrupt or inaccessible. The program includes some fantastic features, such as repairing multiple formats of videos simultaneously and previewing repaired clips before saving them to your desired location.
Supported OS: macOS 10.9 - macOS 13 (Ventura)
2. Data Rescue for Mac
If you've suffered the loss of important files due to accidents or infections, Data Rescue for Mac can help you get them back. This program supports systems running macOS 10.12 or later, so it's perfect if your computer isn't retrieving files and the data is missing.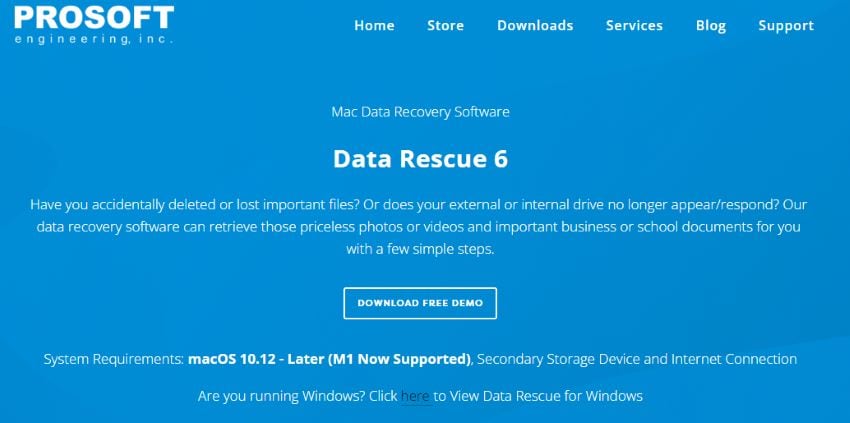 Key Features
Preview previous scans: If you've already scanned your drive and want to get back into the last scan, then Data Rescue can be used. This program allows quick access to previously saved records, so there's no need to repeat everything if something was found during one of these searches.
Creates a clone. Data Recovery has all the features to help you recover lost files quickly. With a simple click of a button, users can create entire clone drives for their computers to secure themselves against data misplacement. In addition, if a system scan fails, two types of scans are available: QuickScan and DeepScan.
System Requirement:
Internet Connection
Secondary Storage Location
Compatible with macOS 10.12 and later (Intel only)
3. EaseUS Data Recovery Wizard for Mac
The EaseUS Mac Data Recovery Wizard is explicitly designed to assist users in restoring their deleted or lost files from a Trash bin on an emptied hard drive volume. It is 100% free until 2GB of recoverable space has been reached. The difference between other data recovery programs and EaseUS Data Recovery Wizard lies in its ability to extract files from Time Machine or iTunes backups.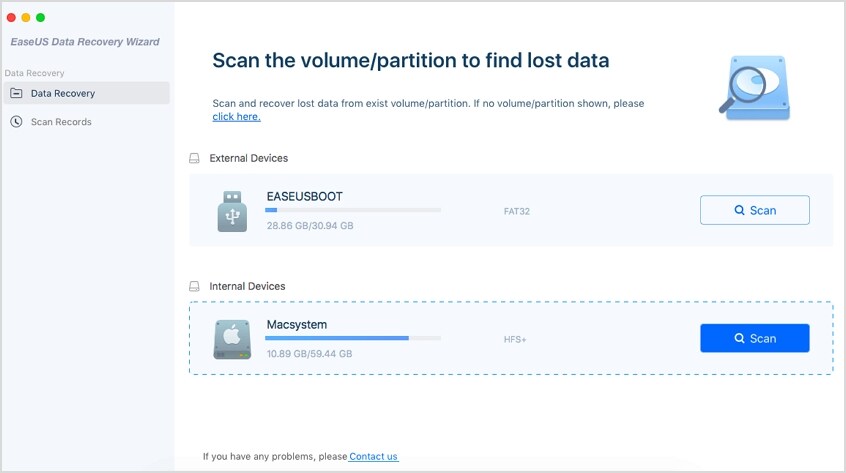 Key Features
Recover data: Data recovery is a tedious and complicated task, but not with EaseUS Mac. The software can solve data loss problems with just one click. From Office Word documents to tons of photos you store on your computer, it'll undelete them all for free in no time.
File (images and video) recovery: The memories of your past are safe. EaseUS Mac data recovery software will help you recover all missing pictures from the camera, memory card, or USB drive with just one click.
Supported OS: macOS 10.9 - macOS 12.3
4. PhotoRec for Mac
PhotoRec is an open-source data recovery software application that can restore data deleted or lost due to system corruption. The program has a user-friendly interface and can be used on all devices. It also comes with an online checker which will tell you if there's any hope left when trying to restore your destroyed images.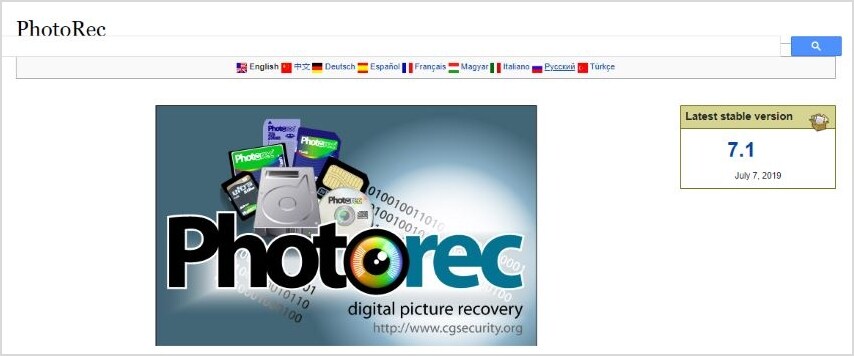 Key Features
Recover from multiple sources: The software is a great way to get your photos back when you think they're lost forever. It can recover deleted files from computers and other sources like cell phones, SLRs, digital cameras, external hard drives, tablets, etc., making it an excellent tool in any professional's arsenal.
Scan unused disk space: Apart from scanning the entire storage space, PhotoRec for Mac allows you to scan unused disk space, saving you tons of time.
Supported OS: macOS 10.6 - macOS 12.0 (Monterey)
5. Cisdem Data Recovery for Mac
Cisdem Data Recovery for Mac is a robust and efficient solution to recover lost files on your Mac or external storage devices. The software supports 5 modes: Basic, Trash/Formatted Drive (including SD card), External Devices & Advanced File Restore. These allow users to perform an easy process from the start until the finish while quickly getting back all desired information within minutes.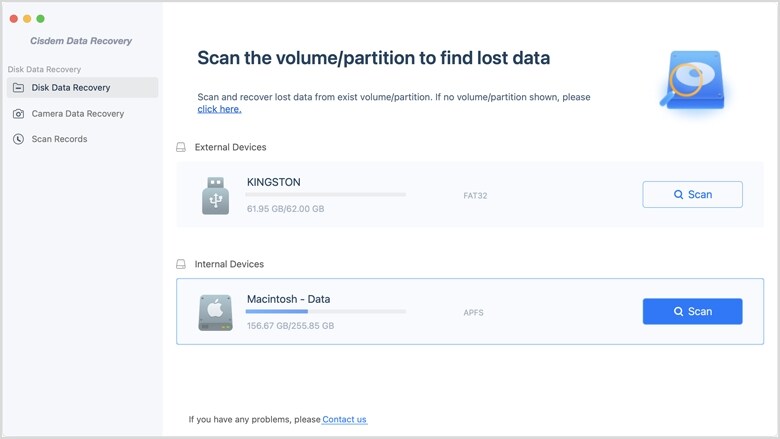 Key Features
Complete Data Recovery: Cisdem Data Recovery for Mac is the perfect solution when you lose data and need to find it fast. With its five different modes, this software can help restore your info in no time.
Restore files: The program can restore 200+ different types of files, including videos and images.
Supported OS: macOS 10.9 – macOS 12.0 (Monterey)
Final Verdict: Is Desk Drill for Mac Worth It?
Disk Drill is a user-friendly and reliable Recoverit - data recovery for Mac users. It undeletes files from your computer or other storage devices, restoring them in no time with an easy-to-use interface. It has features to restore 200+ lost items, making it one of the best tools on the market today, but there are cheaper alternatives if you want to save some money.