"I have accidentally emptied important files from my Mac Trash. How can I recover them?"
- a question from Quora
There are times when you accidentally delete important files and do not know how to access your Recycle Bin on your Mac, or how to recover them.
When you delete a file, it is stored to your Recycle Bin and can be recovered easily from the folder. However, if you emptied the Recycle Bin before recovering the file, you may be at a loss as to how you can get it back.
Luckily, emptying the Recycle Bin does not immediately remove the file from your hard disk. It still remains there but is not accessible to your operating system. It will only be removed when you overwrite it by sending more files to the Recycle Bin.
This is why you must stop moving files to the Recycle Bin when you want to recover files from it.
Part 1: Where is the Recycle Bin on Mac
Finding the Recycle Bin on a Mac can be tricky, especially if the icon has been deleted from your Dock or Desktop.
Here are two simple ways of getting to your Recycle Bin or Trash Folder in such cases.
Method 1: On your Mac, use the Go to Folder feature from the Finder Go application and then type in ./Trash. You will get the Trash Folder in its default location using this method.


Method 2: If the Trash Folder has moved to other drives, open the Finder and then type .Trashes/501 in the search bar. The 501 number may vary, but by default it is the number to use when finding the Recycle Bin when it has moved to another drive on your Mac.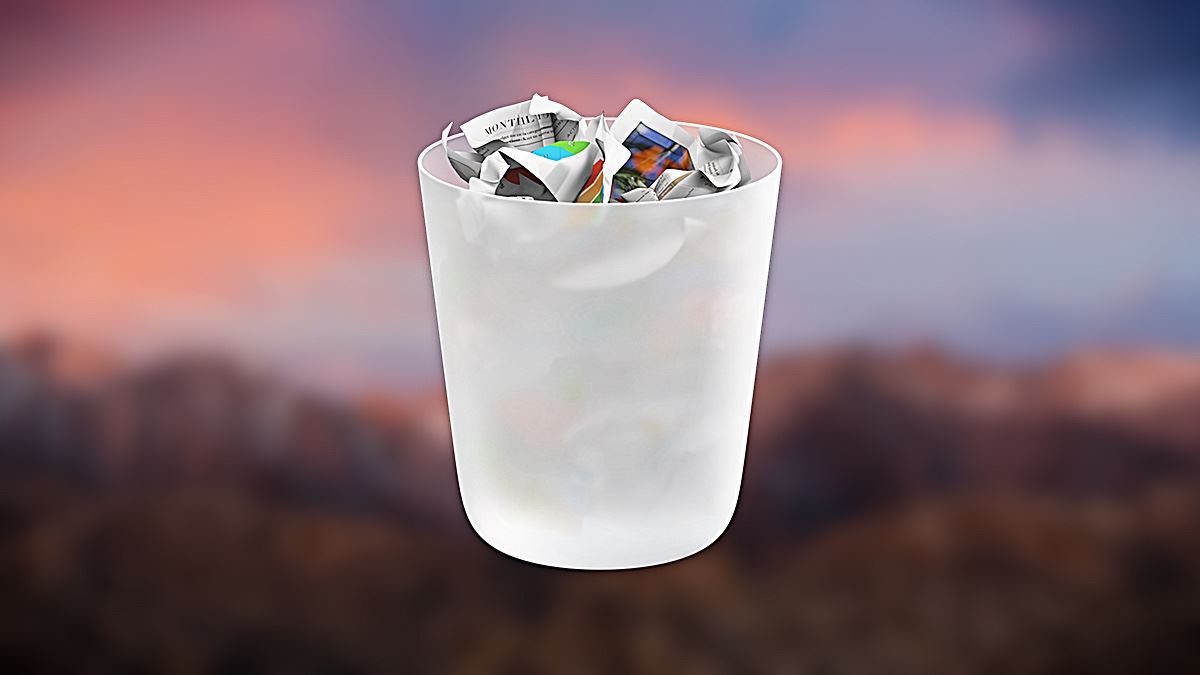 Part 2: How to Empty Recycle Bin on Mac
It is easy to empty the Recycle Bin on a Mac, apart from special occasions, when the files will not be removed.
When trying to empty the Recycle Bin and it has a locked file, a file that is in use, or if you have insufficient privileges, you may run into challenges getting these files from your Trash Folder.
Here are simple methods of emptying the Recycle Bin on Mac
Method 1 – Normal emptying of Trash
Go to your dock on the Max, select the Trash icon and then select Empty Trash.


Alternatively, you can go to the Trash Folder and then click on CMD + Shift + Delete.


You will get an Are you sure you want to delete the items in your Trash? Notification. You need to confirm, because you cannot recover these files by conventional methods once you take this step.


If you want to bypass this warning, simply click on CMD + Option + Shift + Delete.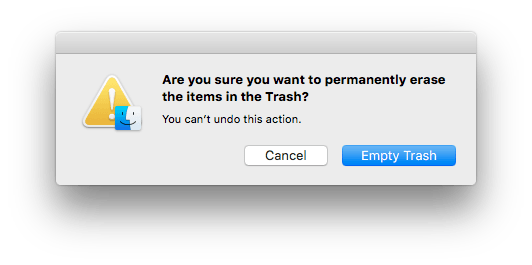 Method 2 – Emptying files in use
Stop the application that is using the file and then try to remove the file from the Recycle Bin.


If that fails, then the file could be in use by a background process. Restart your Mac and then try to remove the file.


If the above do not work, reboot your Mac into safe mode, to stop Startup background processes from running and then remove the offending file.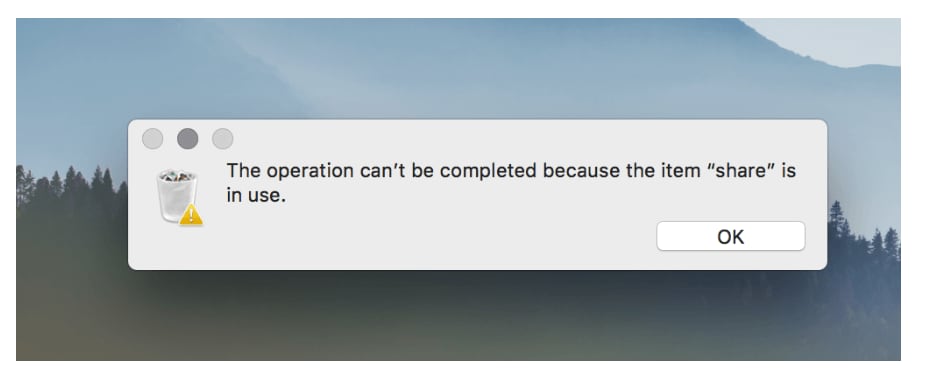 Part 3: How to Recover Files Deleted from Recycle Bin on Mac - Recoverit (IS) for Mac
Accidentally deleting important files from your Recycle Bin can be disastrous. It can be an important work document, or a system file that you moved to the Recycle Bin by mistake.
Thankfully, Recoverit (IS) for Mac is a tool that is able to recover such files if you did not add more files to the Recycle Bin. When you empty the Recycle Bin, the files still remain on your disk, although they cannot be accessed by the system.
Recoverit (IS) for Mac does a deep scan and finds such files and then restores them to a destination folder of your choice.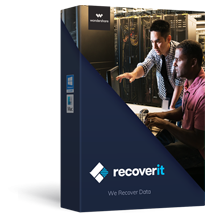 Powerful Mac Data Recovery Software!
Fast Recovery – selectively recover lost files in order to speed up the recovery process.
Recover 1000+ file types – recovers a wide range of file formats and enables the preview features for each of them.
Versatile recovery tool – restore files from any type of storage device. SD Cards, External Hard Disk and Time Machine backup drives.
Recover data from a crashed computer – should your computer crash, you can recover files that appear to be lost.

3,015,629 people have downloaded it
Step-by-step guide how to recover lost data using Recoverit (IS) for Mac:
Step 1

Download install and launch Recoverit (IS) for Mac

Access the official Recoverit (IS) for Mac site, download the application and install it on your Mac. Launch the application to go to the home screen and then click on the Trash Recovery module.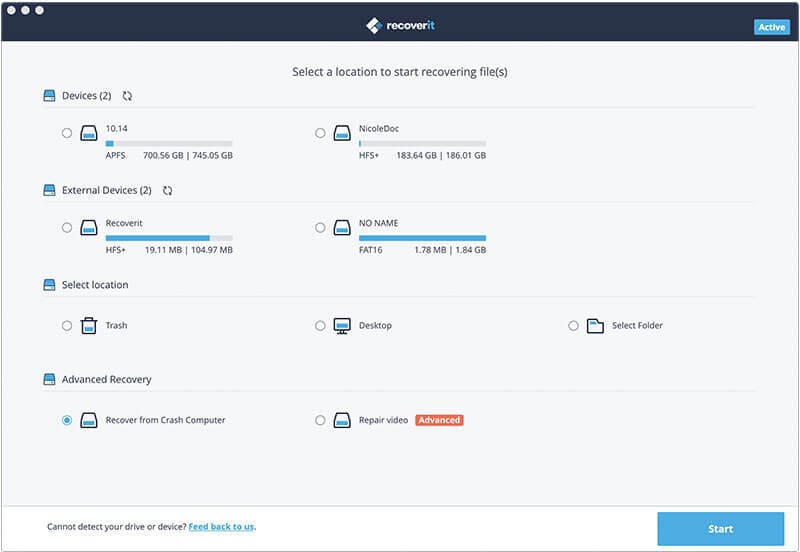 Step 2

Scan the Trash Folder or Recycle Bin

After selecting the Trash recovery module, click on Start on the bottom right side of your window to find files that you emptied but are still physically available on your hard disk.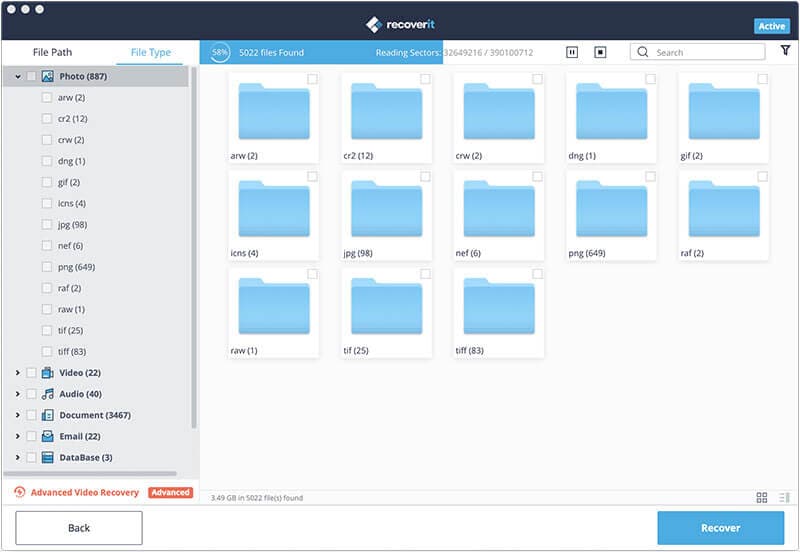 Step 3

Preview and recover files that you emptied from the Recycle Bin

After Recoverit (IS) for Mac scan the Trash Folder for the files, it will display the files which can be recovered. You may preview the files first before you recover them. This allows you to select the desired files and not all of them, which makes the process faster.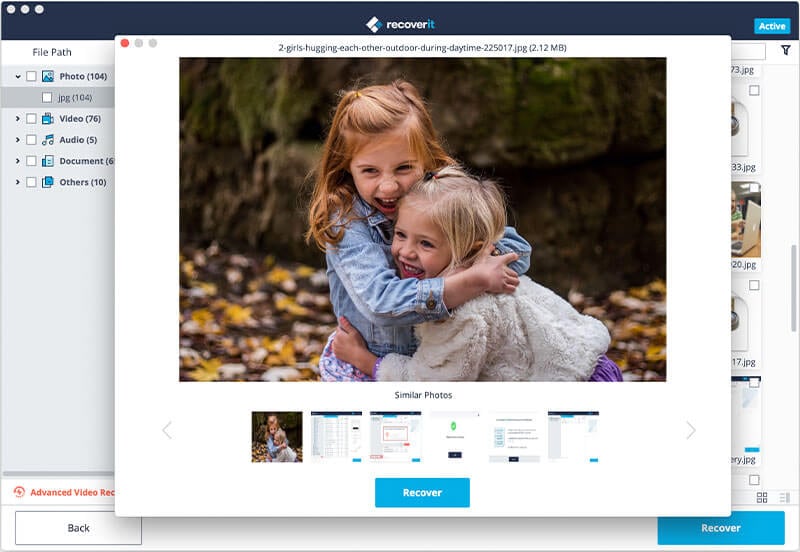 You may select folders that you have deleted, or you can select individual files. Once you have previewed individual files, simply click on Recover within the preview window. Follow this by typing the destination folder and then click on OK.
This is how to recover files from Recycle Bin or Trash Folder in Mac using Recoverit (IS) for Mac
In conclusion
You may feel like pulling your hair out by the roots when you accidentally empty the Recycle Bin and realize that there were important files that you needed to restore first. You feel at a loss as to what to do.
You should know that these files are sometimes physically available on the hard disk and are only invisible to the applications installed on your MacOS. It is possible to get these files back using tools such as Recoverit (IS) for Mac.
This is a powerful and versatile application that runs a deep scan of your Recycle Bin and locates these files for you. You may preview folders or individual files and then restore them to a location of your choice. If you have not emptied your Recycle Bin, you can navigate to it, click on the desired file and then restore it. If you cannot find your Recycle Bin, use the methods listed above to locate it in the default location or on another partition or hard disk on your computer.
These are some of the simple ways in which you can recover files from Recycle Bin or Trash Folder on Mac.
Since macOS High Sierra system, Mac users are not allowed to access any system folder or app on Mac because of SIP(System Integrity Protection), a security feature of Apple's macOS operating system introduced in OS X El Capitan. Therefore, if you need to recover lost data on Mac under macOS Mojavea/High Sierra, you need to disable SIP on Mac firstly before recovery.
Three simple steps to disable "System Integrity protection":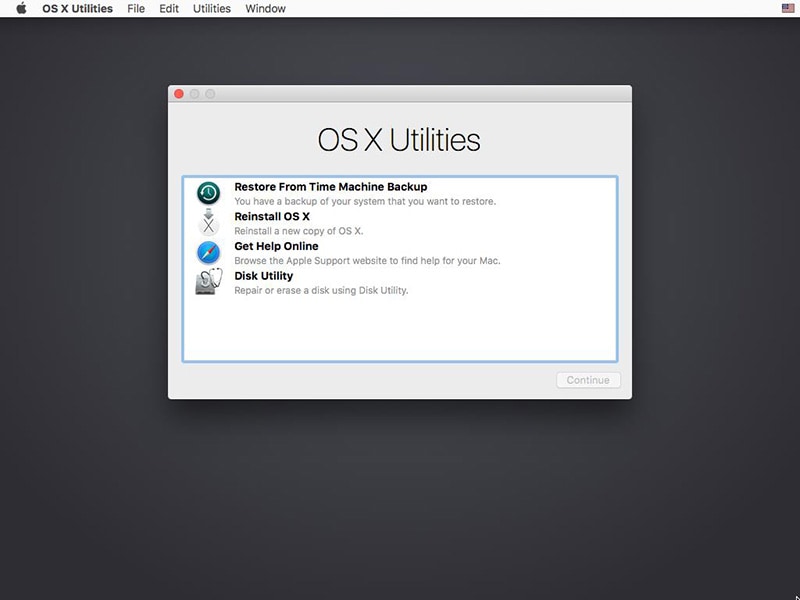 Step 1 Firstly, reboot the Mac and press "Command + R" keys simultaneously after you hear the startup chime, then you will boot OS X into "Recovery Mode".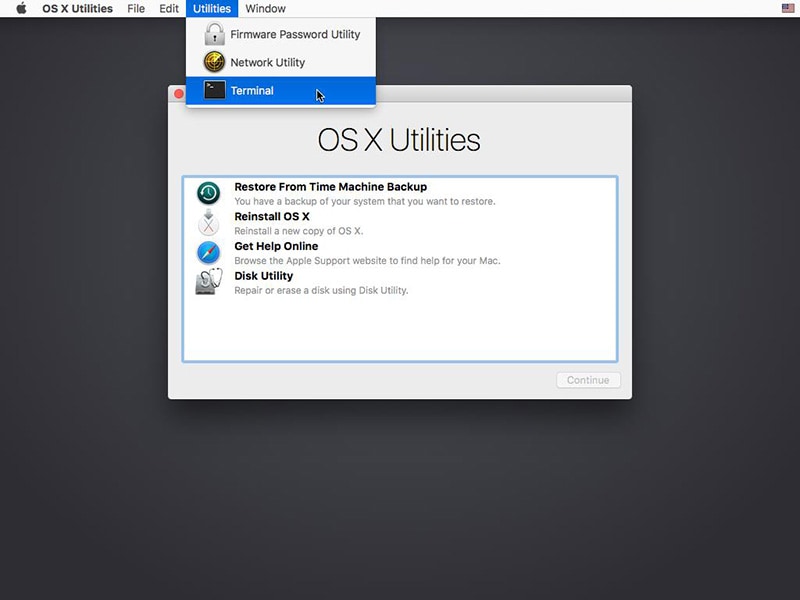 Step 2 Then you will get the "OS X Utilities" window. Press the "Utilities" menu at the top of the window, and choose "Terminal" option from the drop down box.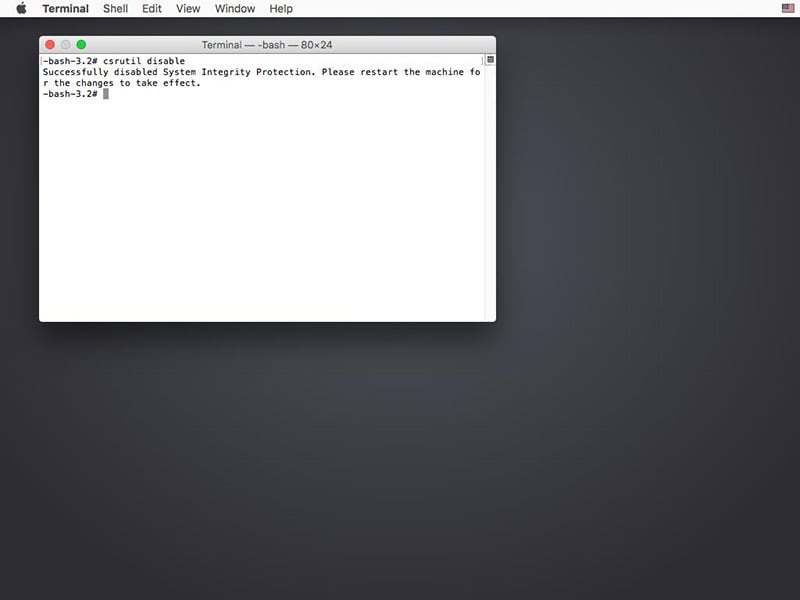 Step 3 In the "Terminal" window, type in "csrutil disable" and press "Enter" to disable System Integrity Protection, then restart your Mac and start to recover lost data from Mac.
---
Last but not least: Once you recovered the lost data on Mac, remember to turn on the SIP(System Integrity Protection) for your Mac security. Reboot Mac - in the "Terminal" window, type in "csrutil enable" and press "Enter", then restart your Mac. That's it.