Photos are like timestamps of our lives. They provide us with memories to cherish and a great way to capture the special moments in our lives. And we store these picture in our mac so that they are secure, and we can use them at a later point in time.
However, we have all experienced that dreaded moment where we accidentally deleted some of the photos from our Mac. This is truly a moment of panic as losing these precious photos means that you are losing a part of your memories.
But did you know that you can actually recover deleted photos mac? And you can do it by yourself? Read on to find out more!
Method 1: Best Way to Recover Deleted Photos from Mac: Recoverit (IS) Tool for Mac
Recovering deleted files requires you to scan the hard drive quite extensively. When you delete a file, it doesn't get wiped away from hard drive instantly. It will stay hidden until a different file replaces its sector. There is no option or feature in Mac that lets users recover the deleted file, hence you need a reliable software to do the same!
The Recoverit (IS) Tool for iMac is specially engineered for recovering data. The software uses an advanced scan tool to seek out each sector in the hard drive, making data recovery simple and efficient.
It searches the hard drive to find these hidden files and recovers then with ease. The following features make iSkysioft Data Recovery a must have software for every mac user!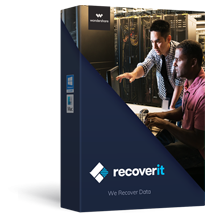 A Life Saver to Solve Your Data Loss Problems!
Multimedia file support: In addition to pictures, iSkysoft can also recover videos, music files, etc.
Works offline: You can depend on iSkysoft to recover data even without connecting to the internet.
File Security: The data recovered by iSkysoft will be kept safe and secure, it won't be compromised.
External device support: You can use iSkysoft to recover data from external USB drives.
Email Recovery: iSkysoft can even recover deleted emails from your local storage.

3,015,629 people have downloaded it
The installation part of the iSkysoft is very easy. Any user can navigate through the program without having to scratch their heads! The following guide helps you to install dr.fone on your Mac.
Step 1 Download Recoverit (IS) software on your Mac. You can find the link to the official website here.
Step 2 Out of the options listed, choose the drive on which you want the software to run the scan.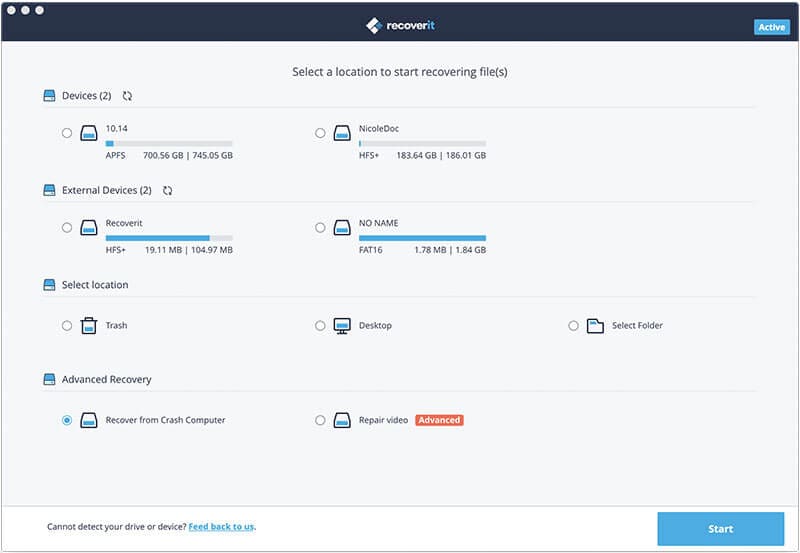 Step 3 After scanning, you can preview and recover the files that have been found by the software.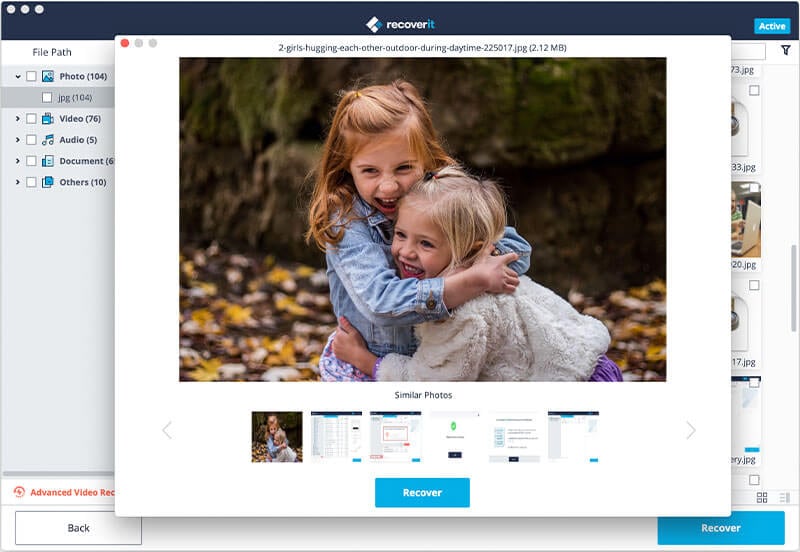 The files will be moved to the local storage that you define. Make sure that check all the files that you want the program to restore and it will do it for you. The iSkysoft Data recovery tools will help you recover recently deleted photos on mac as well as older ones.
iSkysoft makes the task of recovering files from your Mac a breeze. With this software, you don't have to depend on computer repair shops where the safety of your data is not guaranteed. Choose iSkysoft to get the best possible data recovery experience on Mac.
Method 2: How to Restore Deleted Photos from iPhoto/Albums on Mac
iPhoto is the older version of the current Photos app that we see on Mac. If you are still using the iPhoto App, then the files you delete will go to the iPhoto Trash rather than the Trash can.
Modern Macs doesn't come with iPhotos App, so if you do not find the iPhoto app, it is because you run a newer version of MacOS.
The following steps will help you Recover deleted photos from iPhoto/Albums on Mac
Step 1 Launch iPhotos App on your Mac.
Step 2 Click on Trash option that you see on the sidebar.
Step 3 Control + click on the picture you want to recover.
Step 4 The photo will be recovered to the iPhoto Library.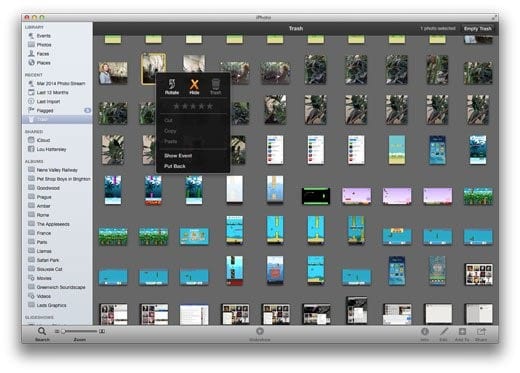 One of the drawbacks of using this method is that newer versions of MacOS don't come with iPhotos. There is a good chance that your device will be using the Photos app instead of iPhotos App. But if you are using the older versions, then you can use this option to get the files back easily. If you have deleted the photos from the Trash, then you will need to use a recovery software like iSkysoft to get the job done!
Method 3: Recover Deleted Photos from Trash Folder on Mac
Trash Can or Trash folder is a storage place reserved in mac for storing deleted files. Once you delete a file from mac, the file will go to the trash folder.
So when you accidentally delete a picture, Trash can should be the first place you should look to recover the file. You can use the following steps to know how you can recover photos from trash folder easily.
Step 1 Open the Trash can app on your Mac.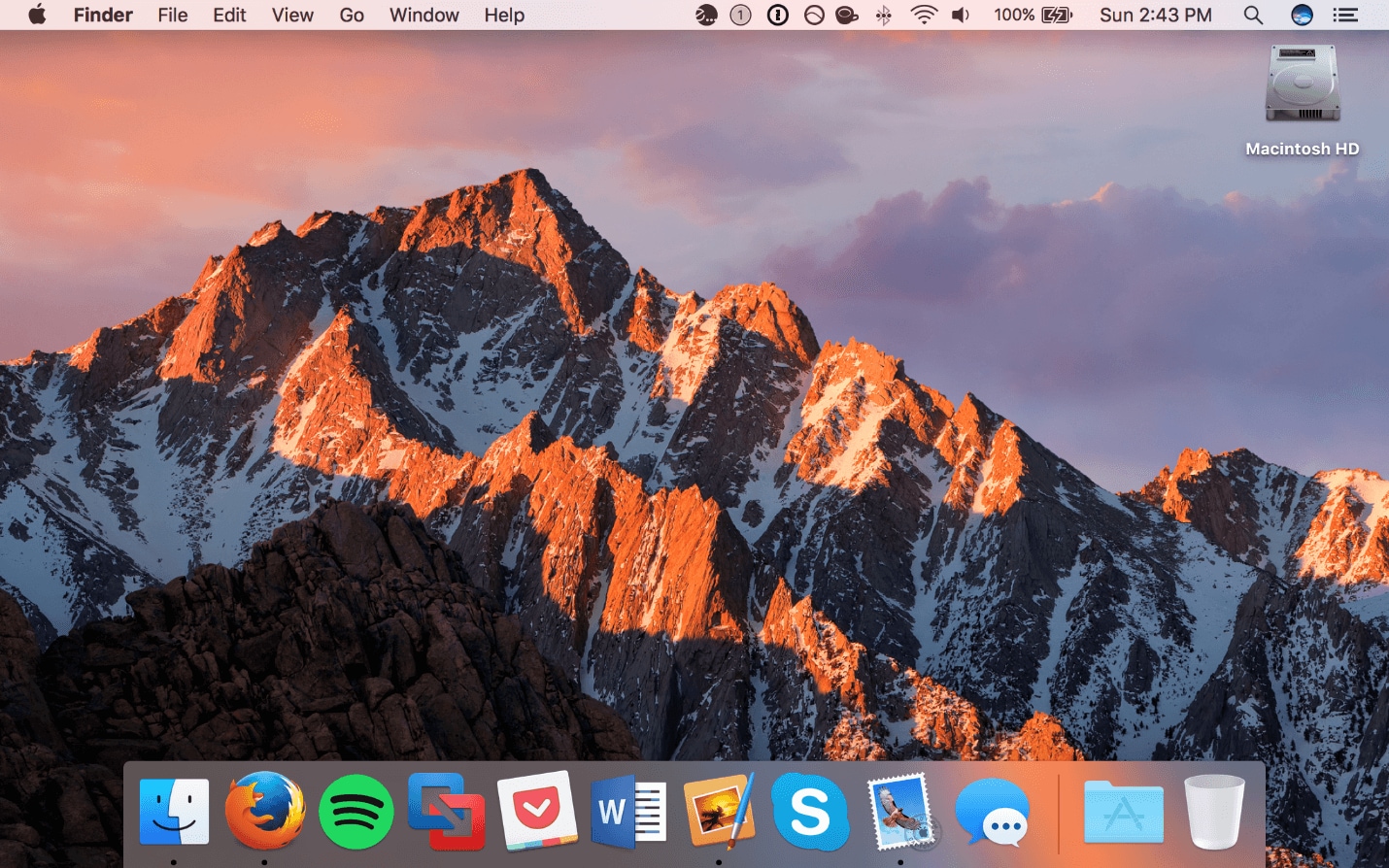 Step 2 Open the trash can see if you the pictures you want to restore are there in the trash can. If they are present, right click on the files and click the option "Put back".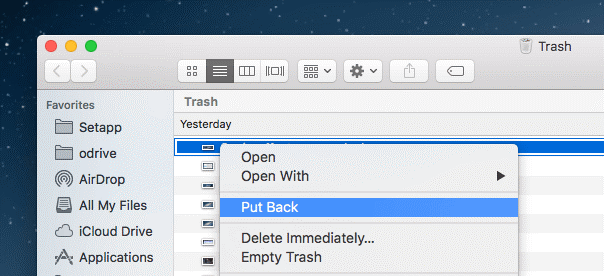 If you accidentally delete the files from the Trash can, the files will be removed from the system. In that case, the only way to get back the photos is to use a recovery software.
Also, keep an eye out for the number of deleted files in the trash. If the size of the deleted files exceeds a particular limit, then the Trash can will start to automatically delete files from it.
Method 4: Use Time Machine Backup to Recover Deleted Photos
Time Machine is the automatic data backup feature found on MacOS. You can use this feature to restore previous versions of a file.
For example, imagine that you have accidentally deleted photos from the Mac today. I might be gone from the system now, but it will be present in the backup created by the Time Machine of an earlier date. So what you have to do is browse through the backup file and recover the deleted photos.
If you feel like the process is complicated, the following guide is going to help you learn how to recover deleted files from Mac using Time Machine.
Step 1 Open Time Machine app on your Mac. You can find the option here in System preferences → Time Machine.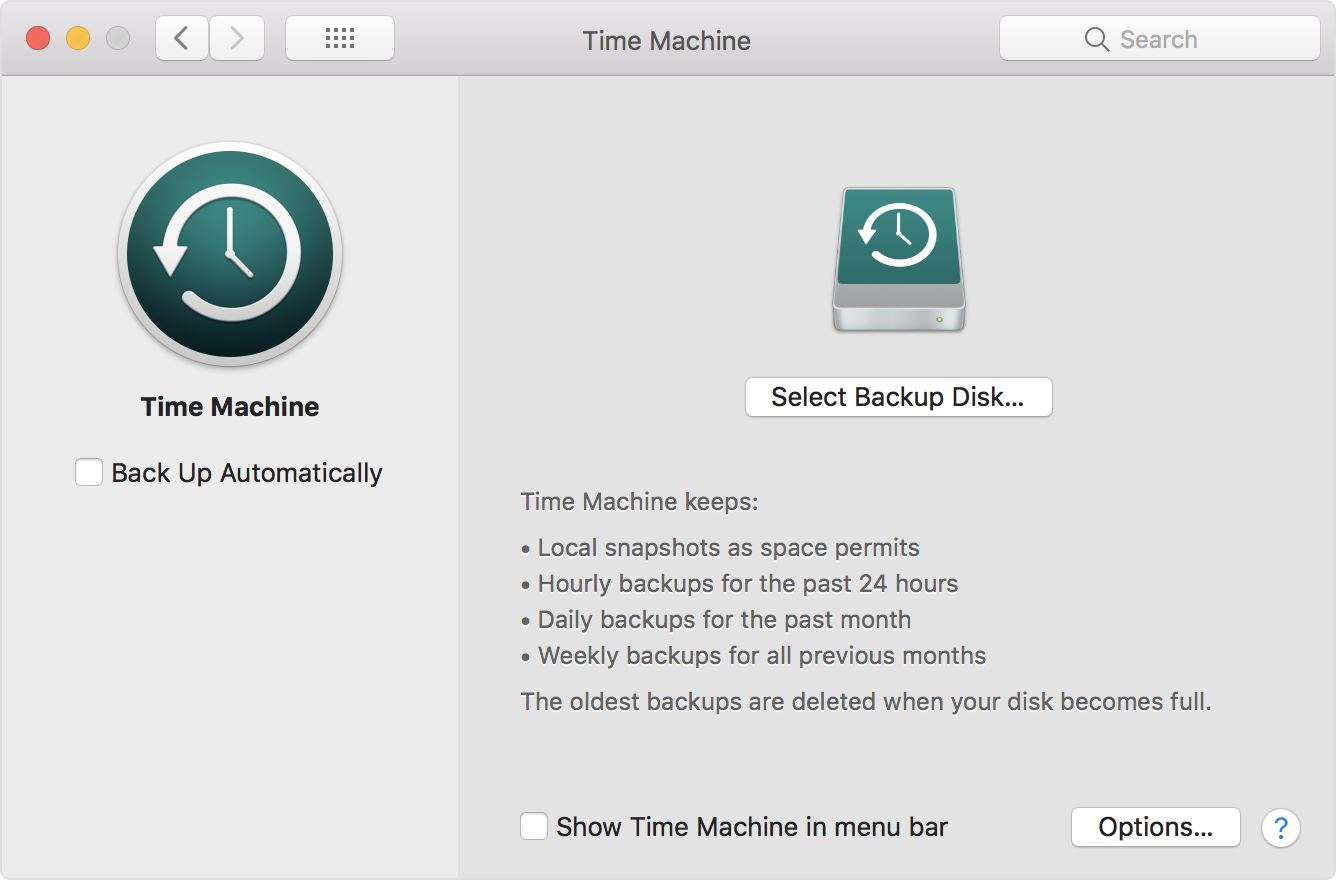 Step 2 Select the disk you want to search and browse through the files. You can adjust the date for search on the right side.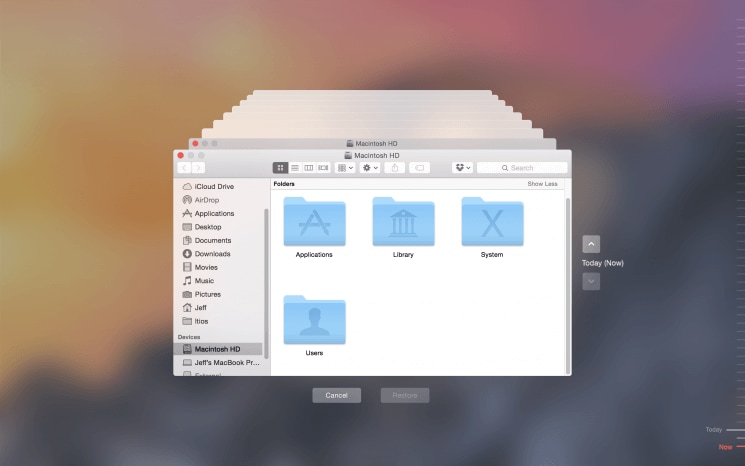 Step 3 Click Restore to recover the deleted files.
To use Time Machine, you need to have backup files in place. To save space on their hard drive, many users disable Time Machine on their Mac. The result is that there are no reference files for the system to use to get files back.
So if you have disabled Time Machine on your Mac, then sadly, this method will not work for you! Don't worry you didn't find any backup files with Time Machine as you can still use Method 1 we discussed earlier to restore deleted pictures from Mac.
Method 5: Use Local Backup to Restore Deleted Photos from Mac
Apart from Time Machine and iCloud, you can choose to have your own local backup methods. This can be done using a wide range of third-party softwares. Let us discuss some of the local backup options and how you can recover data from them.
Hard drive cloning
One of the best ways you can store your data offline is to use a hard drive clone tool. Basically, the software works by creating an exact copy of the current hard drive data on an external storage device that you choose. The process requires manually backing up your data once in a while or when you have important files on board.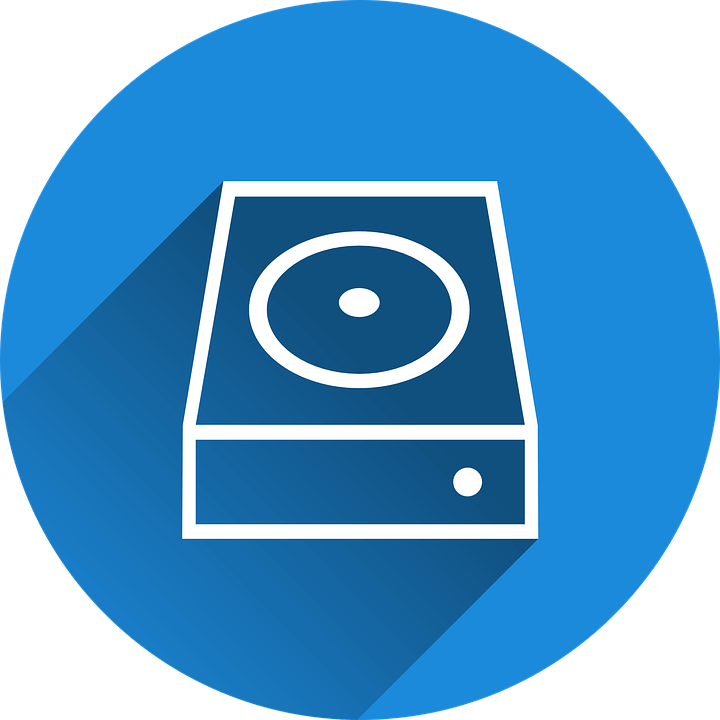 If you accidentally delete photos from your mac, you can restore these files from the local backup that you have created.
Third-party backup solutions: Dropbox, Microsoft OneDrive, Google Drive, etc.
If you want more freedom on where and when the data backup takes place, then you are better suited using third-party backup solutions like the ones mentioned below:
1 Dropbox
Dropbox is an online file hosting service that was started back in 2008. One of the best features of Dropbox is that it can be installed on your Mac and a folder will be created in its name. You can store files on that folder which will be then synced with the Dropbox servers.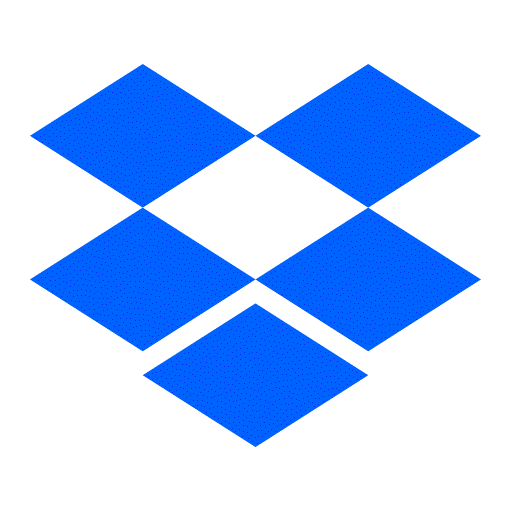 2 Microsoft OneDrive
Microsoft OneDrive is the online storage solution hosted by Microsoft. When you register on the OneDrive website, you will be provided with limited online storage capacity. You can then store files on one drive and access it through OneDrive App.
3 Google Drive
Google Drive is the offering from Google that has the same functions as the Microsoft OneDrive. Like that of Dropbox and OneDrive, you can use Google Drive to store files.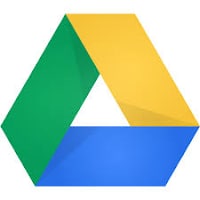 If you have your files on any of the cloud storage options, you can restore them even if you accidentally deleted pictures on the mac that was saved locally.
Method 6: Steps to Recover Deleted Photos from iCloud
The iCloud is Apple's online storage solution that helps users to save their files online. If you have enabled iCloud on your Mac, then your files will be automatically synced with apple servers. The device will then do timely updates that save the file on the cloud.
When you open up an iCloud Account, you will be granted 5GB of storage for free. Instead of waiting for the device to upload the files onto the cloud, you can also manually upload files.
The following guide will help you recover the deleted file using iCloud.
Step 1 Go to the iCloud.com and sign in with your credentials.
Step 2 Once you are logged in, click on Settings.
Step 3 Scroll down to the bottom of the settings page to see the option Restore files.
Step 4 A window will pop up from where you will be able to restore files. Select the files that you want to restore and click Done.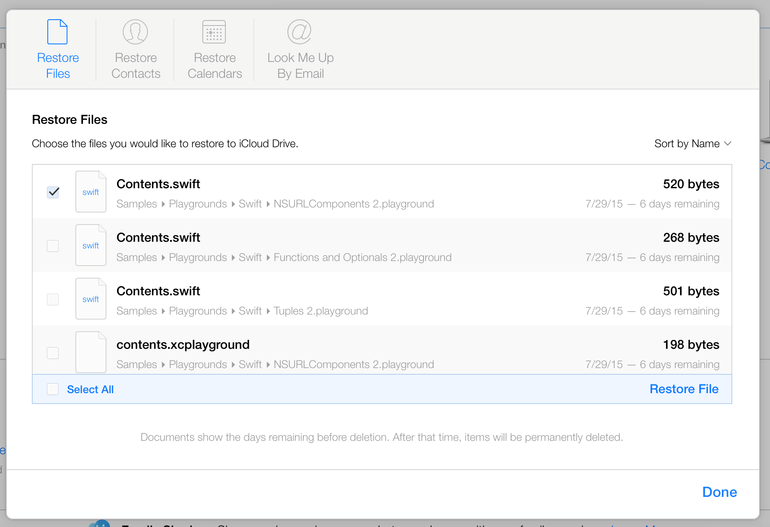 If you have turned iCloud Backup off, then this feature will not work for you. By default, iCloud storage will be turned on in your Mac and iPhones. However, users sometimes disable the feature to save space.
Also, ensure that you always keep some free space in your iCloud so that newer files can be saved easily. Storage space in iCloud can be increased either by deleting older files or useless files, or by buying more storage space from Apple.
If you do not have an iCloud backup of the file, then the final straw is to use a powerful data recovery software like iSkysoft to recover photos from your Mac.
Conclusion: Our Verdict
It is very frustrating to know you have accidentally deleted a valuable picture that did not have any other copies of it. But now you know six different methods that you can use to get the file back.
Reviewing these options, each user will have their own preferences, and will select the solution that they think will better suit their use case. If we were to suggest a method from this list, it will be none another than dr.fone.
The many features and its capability to recover files without requiring an internet connection makes it useful in any scenario, helping the users to recover lost pictures on their mac in no time!