MacBook users often use the Safari browser to research or explore anything online. So, it is pretty common for them to delete either the complete browser's history or for a specific period. But, when the history gets accidentally deleted, it becomes challenging for everyone who has to access an important link or a website through the deleted stuff.
Are you experiencing the same problem? Have your important links gone with the deleted Safari history? Worried about how to access them immediately? Just Relax!
There are multiple ways to recover deleted Safari history MacBook. That is where this article will lend a helping hand. You will learn about four practical ways to perform a quick Safari history recovery.
Part 1: Recover Deleted Safari History on MacBook with Time Machine
When it comes to Safari history recovery on MacBook, Time Machine is probably the first method that comes to your mind. It is a built-in service to create a backup. It can help you restore your complete MacBook, including the websites you have searched earlier, and set it to the earlier state. Let's have a look at how this method works.
Once you set up the Time Machine backup on your Mac, you can restore Safari history in no time. All you need to do is to follow the simple steps listed below.
Step 1 Close or quit your Safari browser and connect your Mac with a Time Machine backup drive
Step 2 Open "Finder" and select "Go" from the drop-down menu, then tap on the "Go to Folder" option.
Step 3 Put the address written inside the inverted commas "~/Library/Safari/".
Step 4 Tap on the blue-colored "Go" button. It will take you to the directory interface of your Safari browser.

Step 5 Keep scrolling until you find "History.db" file. As soon as you see it, click on it.
Step 6 Press the Time Machine icon (you will find it in the upper-right corner of your window) and select "Enter Time Machine".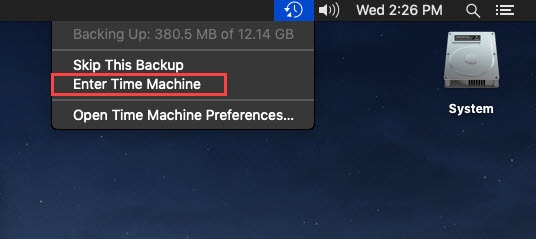 Step 7 Here, you can explore the different time ranges. You can select any specific time range when your Safari history was lost.
Step 8 Once you find the History.db file of your lost Safari history, tap on the "Restore" button to perform a quick Safari history recovery.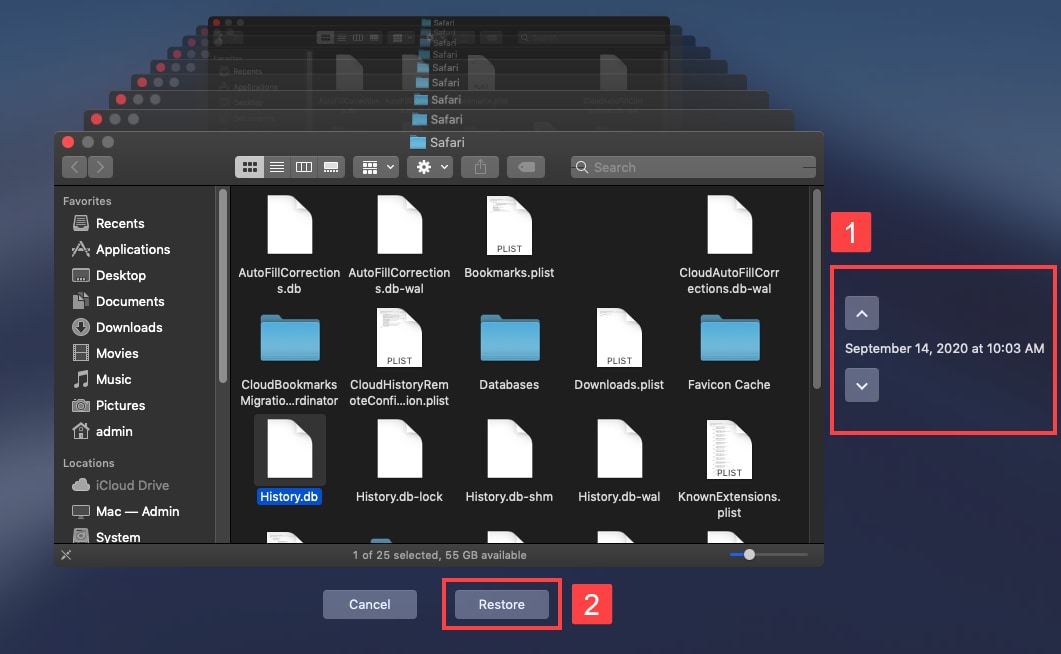 Once you follow the above steps, open your Safari browser, and you will be surprised to see your history back in a matter of minutes.
Part 2: Recover Deleted Safari History on MacBook with iCloud
Do you synchronize Safari history across the iPhone and MacBook with iCloud? You can perform a quick Safari history recovery from iPhone to MacBook if yes. Let's look at how you can restore Safari bookmarks and delete history on Mac with iCloud.
Step 1 Take your iPhone and go to the "Settings" option, open your "Apple Profile" by clicking on your name.
Step 2 Choose the "iCloud" option, scroll down until you find a Safari mobile application.
Step 3 Tap on the "Safari iCloud data synch" to enable this button, then click on "Keep on My iPhone".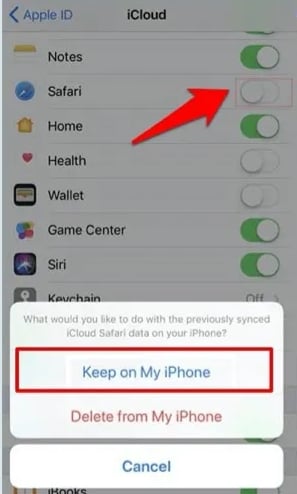 Step 4 Press the "Merge" option.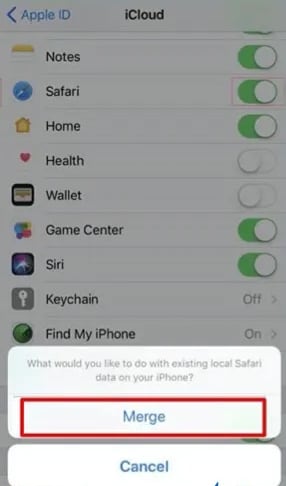 Have you successfully followed all the 7 steps listed above? Great! Now, your iPhone Safari history will get transferred to your iCloud. It will replace the history of your MacBook. If you open the Safari browser on your MacBook, automatically synchronizing the merged Safari history will get started instantly.
Part 3: Recover Deleted Safari History on MacBook Via Cookies
If you are the one who had not enabled the Time Machine backup on your MacBook before deleting the Safari history, this method won't work for you. Are you undergoing the same situation? Don't be concerned!
Using your Safari browser's cookies is another great approach to recover deleted Safari history MacBook. If you don't know, cookies are mini files, and many websites use them to store a specific amount of data, including URLs.
Therefore, if you view your cookies, you will see the sites you have searched for on the Safari browser. Let's have a deeper look at how this method performs its duty.
Step 1 Open the Safari browser on your MacBook (you can do it by using the Launchpad menu).
Step 2 As soon as the Safari browser gets opened on your Mac, try searching for the "Safari" option from the top menu.
Step 3 Tap on "Preferences". Doing this will take you to the settings menu of the browser.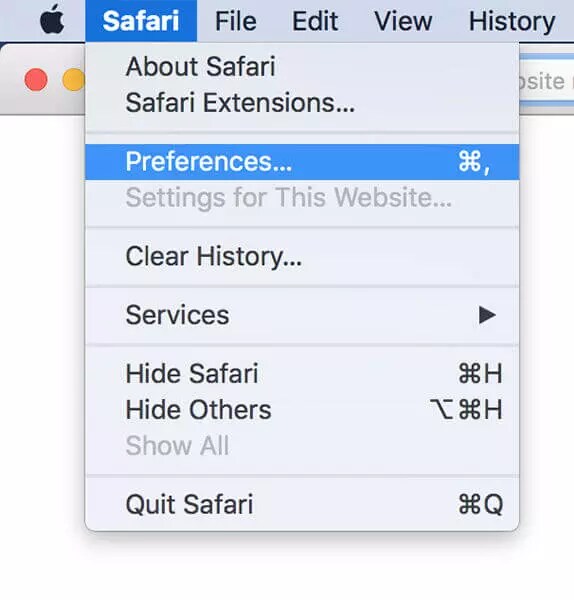 Step 4 Once you get into the "Preferences" section, tap on the "Privacy" option. This tab stores your Safari browser's cookies.
Step 5 It is time to tap on the "Manage Website Data" button.
Step 6 As soon as you complete Step 5, you will see the websites you searched earlier on your screen through the Safari browser. You can use it for Safari history recovery.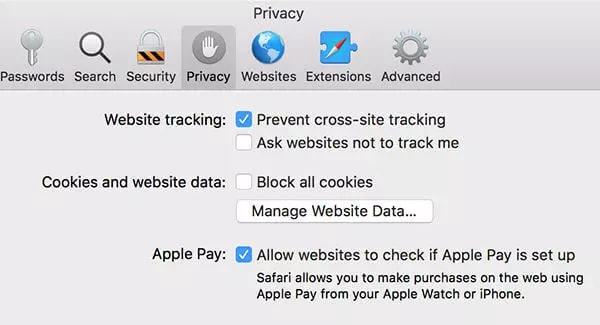 Don't forget that all cookies don't store the same amount and nature of data; therefore, there are chances that you may not recover the websites (from the deleted Safari history) you are precisely looking for. In addition, there are many cases where cookies get corrupted, making it almost impossible to recover deleted Safari history on MacBook.
Part 4: Recover Deleted Safari History on MacBook with Professional Recovery Tool(100% Work)
Has your Safari browser stopped working on your MacBook? Don't forget to check the history of the browser. If you find that the history and other stuff are lost, it is probably the worst thing that can happen to you. Isn't it?
If you cannot restore lost Safari history through the aforementioned methods, then a professional data recovery software will be your ideal choice. Recoverit is a top-rated data recovery software to get Safari history lost in any scenario easily. The following are its main features: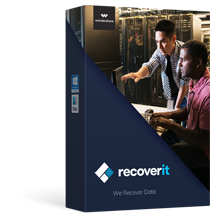 Recover the lost Safari history from all kinds of devices like PC, USB flash drive, Pen drive, Android, Mac, Digital Camera, etc.
Except for Safari history and bookmarks, Recoverit also support to recover more than 1000 different file formats, which includes unique types for documents, videos/audios, graphics, emails, etc.
The "Filter" function supports to select data according to file name, types, time and file size.
It doesn't matter whether the device is formatted or corrupted; you can recover content from any internal and external devices, including PC, Mac, Camera/Camcorder, Music/Player, iPod, CF/SD Card. Zip Drive, Pen Drive, Floppy Disk.
The app will also retrieve corrupt, hidden, and other kinds of unavailable items.
With the help of its "Crashed Computer Recovery" function, you can create a bootable media to gain access to the crashed PC and get back all the files.

3,165,867 people have downloaded it
Step 1 Download and install Recoverit on your Mac, choose the location you want to get your data back from.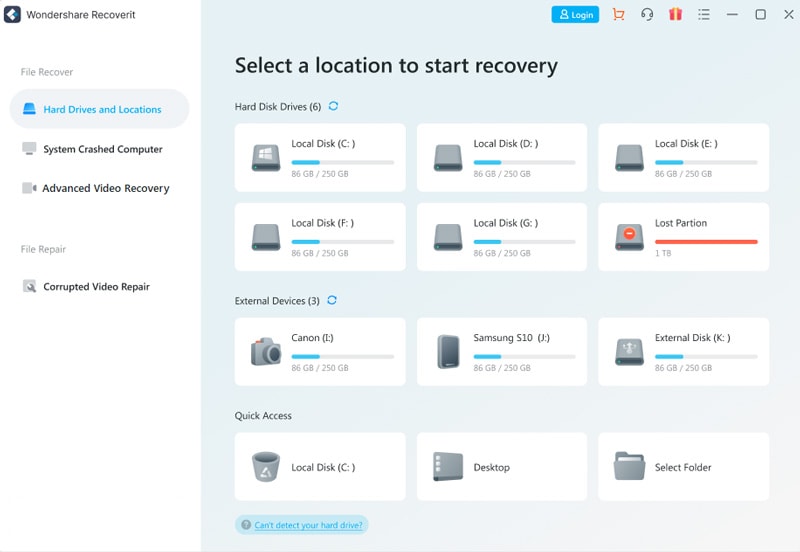 Step 2 Recoverit will start scanning the selected location.
Recoverit will display all the lost data on the next screen, you can use the "Filter" function to speed up the data scanning process.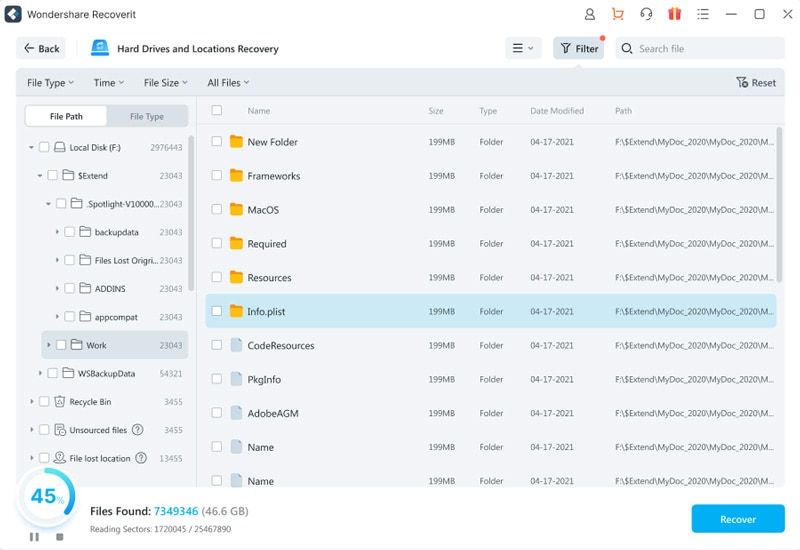 Once the scanning gets completed, you will be able to see the lost Safari history on your screen.
Step 3 Preview and save your recovered Safari history.
You can select any file and preview it to know whether or not it is available. If you want to recover multiple files, select them all and press the "Recover" button.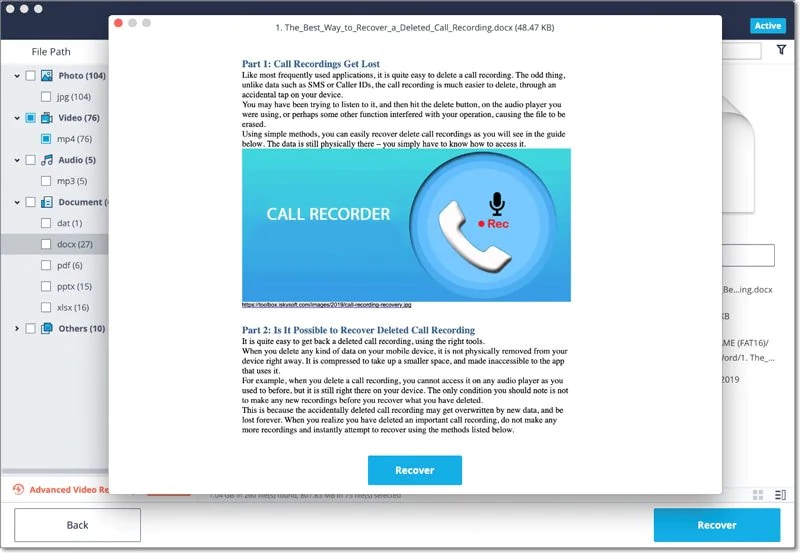 Conclusion
Are you worried about the extremely important online resources you have lost along with your Safari history? Want to get them back but don't know how? Well, try using Recoverit. It will perform Safari history recovery in a matter of a few minutes.