Recoverit - Data Recovery
Recover data from Apple T2 chip with Recoverit within minutes.
Apple MacBooks are one of the most elite forms of devices developed in the 21st century. To enhance user experience, Apple has created supporting chips that provide better functionality and operability.
Apple T2 security chip is one such form of development introduced in 2017. This second-generation custom chip was produced for enhanced security. Talking about its functionality, it features several other uses. This includes signal and image processing, hardware security, and encrypted data storage. In this article, we are reviewing the T2 chip data recovery and the procedures associated with it.
Part 1: Why Do You Find It Difficult to Perform Data Recovery with T2 Security Chip?
Every T2 chip came with a unique encryption ID. This makes the whole consideration null and void. The existence of the T2 security chip has made recovery difficult. However, it has not become impossible in its entirety.
Data restoration from an SSD across Mac that has been formatted to APFS is not plausible to execution. The TRIM command guides the SSD about the data blocks that are no longer in use and marks them, essentially deleting all the data so that new information can be written across it.
This makes the complete data recovery process impossible to execute. It is advised that you should avoid using the drive immediately so that you can have your chances of data recovery across it.
Part 2: How to Recover Lost Data from Apple T2 Mac?
As stated above, data recovery across the T2 chip is not impossible. There are still some methods that can cater to data recovery. This part is essentially going to discuss these methods. Get to know more about T2 data recovery with these methods.
Method 1: Recovering Data Using Wondershare Recoverit
It has been discussed that T2 data recovery is relatively difficult. In such situations, most of the available methods do not operate. For this, you should have a strong contender that helps you easily recover data. Wondershare Recoverit is a third-party platform that holds exceptional control in data recovery. The tool has a system that allows users to recover data from their T2 chip Macs.
While Recoverit is a simple process, it is also strong in execution. It is widely recommended for efficient data recovery. The following are its main features:
Recover over 1000 types of data types, like excel files, photos, videos, emails, files, audios, etc.
Recover data from numerous scenarios. Be it due to files being overwritten, a system crash, accidental deleting or formatting, virus attack, etc., Recoverit is able to make a total recovery.
Recover from any storage device, such as Hard Drive, Desktop, USB Drive, SSD, SD card, recycle bin, etc.
Ensure 100% data safe and easy operations.
The following details provide an overview of how one can recover their data with ease:
Step 1.

Launch Wondershare Recoverit.

Download and install the official Wondershare Recoverit on your Mac. Launch the tool and select the respective drive that you want to scan.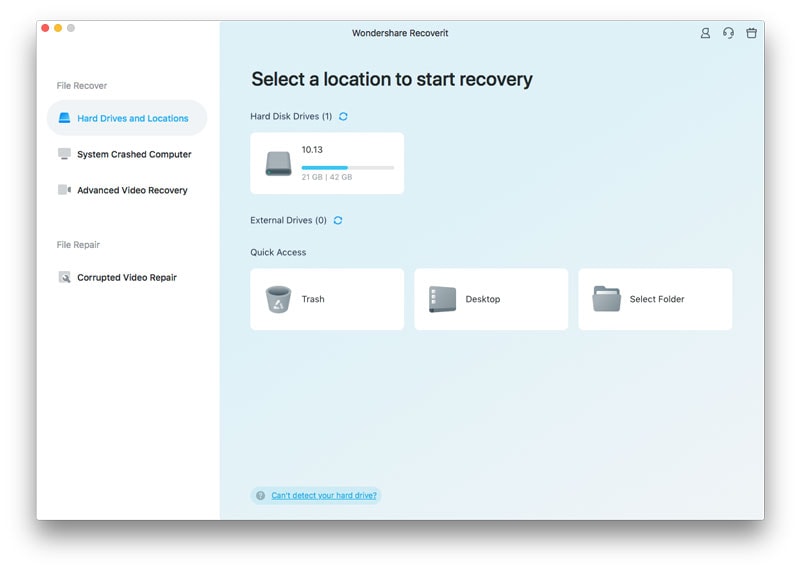 Step 2.

Initiate Scan.

Once selected, Recoverit starts the complete scan across the drive. It searches across all deleted, lost, or formatted data.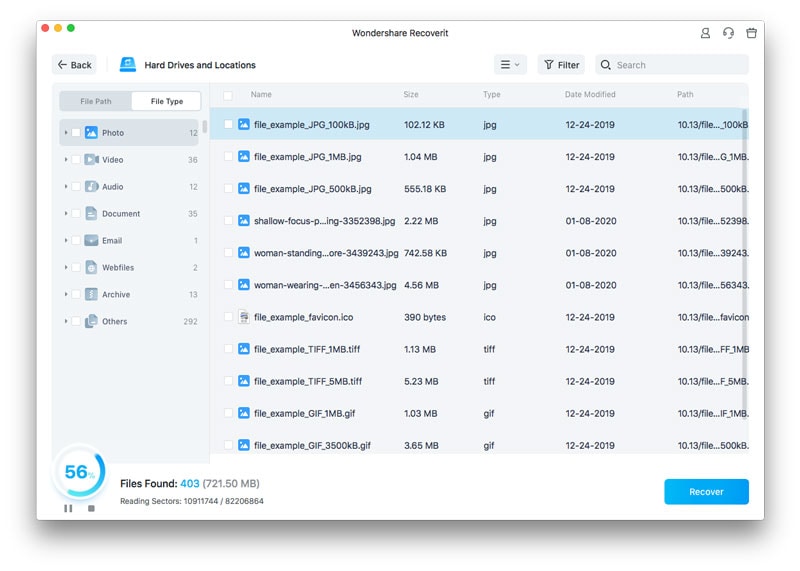 Step 3.

Preview Data and Recover.

The complete data is provided across the preview window in categories. Go through the data and locate the files that you want to recover. Select them and click on "Recover".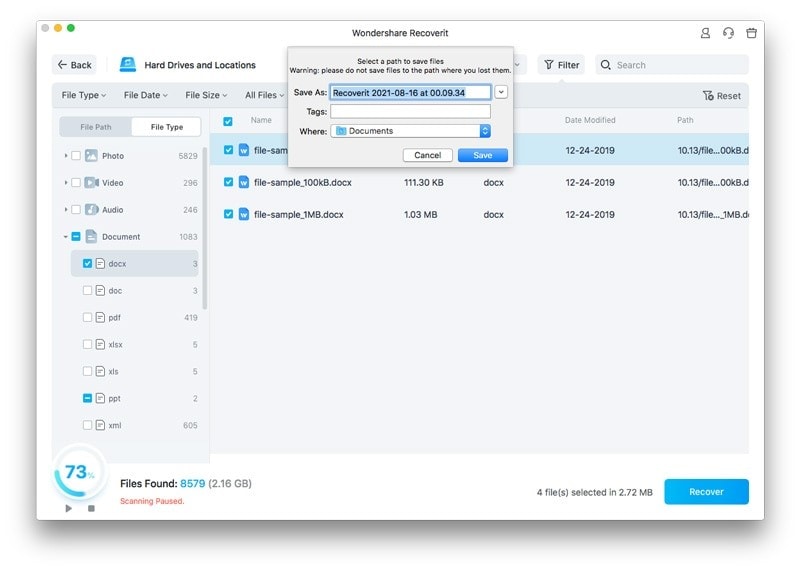 Method 2: Getting Hold of Data with Time Machine
Users are generally advised to hold backups of their data across different sources. Since you hold backups, Mac provides the option of Time Machine. This platform can be used to recover data from your T2 chip Mac. For this, you will be using the media that you used to save the backup. To understand the step-by-step process, go across the details below:
Step 1.

First, connect the external storage device with the MacBook that contains the backup.

Open the folder where the deleted data was stored.
Step 2.

Launch Time Machine on your Mac. Access the icon in the menu bar or open the "Launchpad".

Move to "Other" and find "Time Machine" in the list.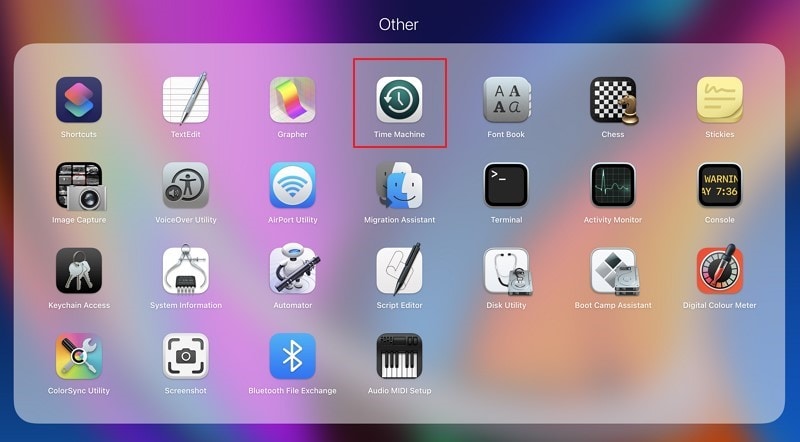 Step 3.

You will find the complete timeline of the specific folder on the screen.

Use the arrowheads to find the deleted data. Once found, select the data and click "Restore".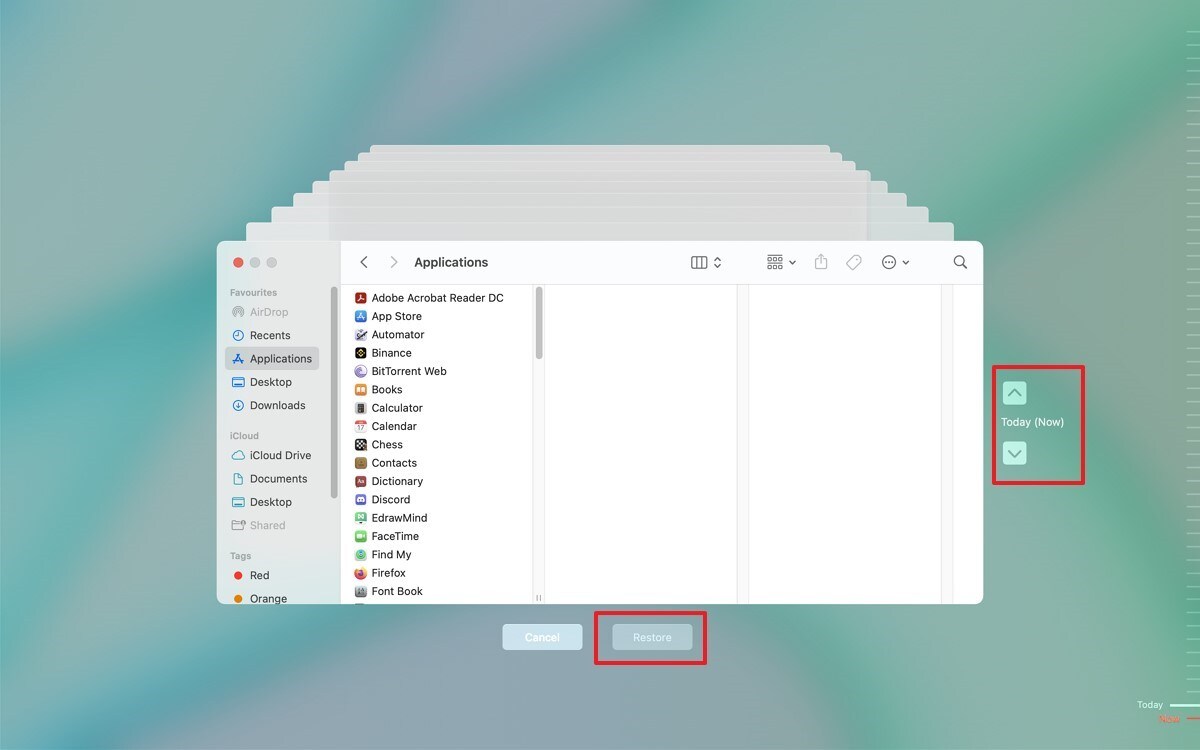 Method 3: Recover Your Data from Trash
There is a chance that you might have accidentally deleted the data. The data will then be present across Trash. The user can easily recover this. To understand this T2 chip data recovery method, look ahead into the steps:
Step 1.

Access the "Trash" icon from the Dock of your Mac.

Locate the deleted data across the folder.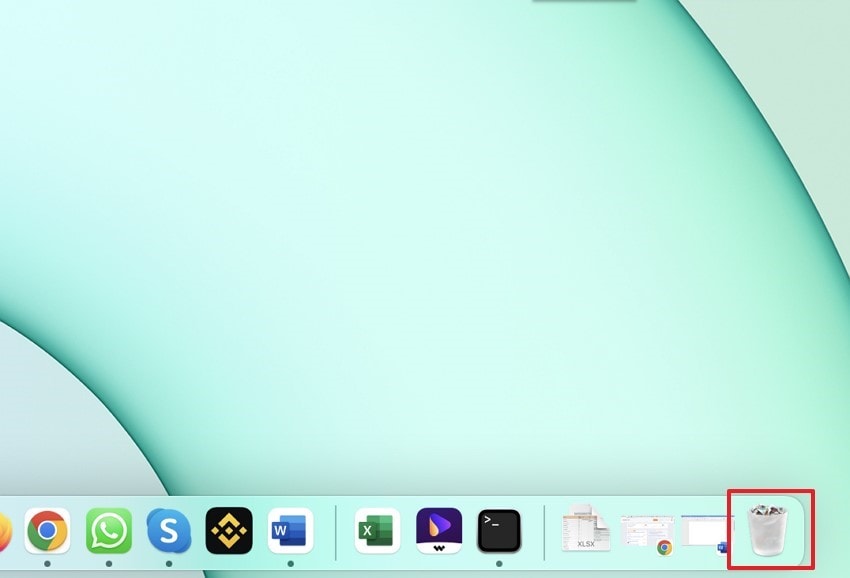 Step 2.

Once you've accessed the deleted files, right-click on them.

Choose the "Put Back" option from the drop-down menu. You can also drag and drop these files on your desktop.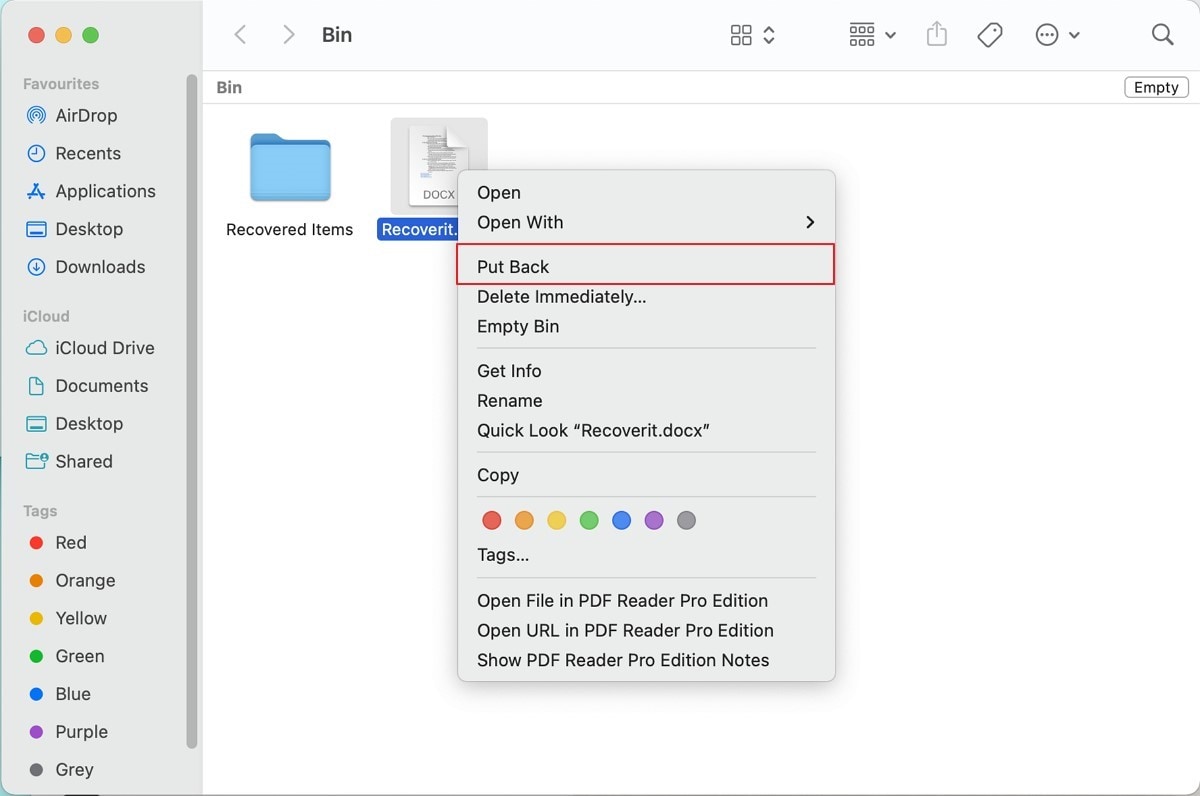 Method 4: Approach Apple Store to Recover Data
What if the provided recovery methods do not work out for you? Apple has developed a data recovery software dedicated to T2 security chips. Whether it is your MacBook Air or MacBook Pro, you need to visit the Apple Store for data recovery. Seek assistance from them for proper data recovery. The process covered by Apple Store would be quite extensive.
First, they'd connect their external storage device through a cabled connection. It would either be a Thunderbolt 3 to Thunderbolt 3 or Thunderbolt 3 to USB-A. Following the connection, the devices are entered into DFU mode. Then, the T2 chip data recovery diagnostic tools are used to recover data.
Method 5: Use iCloud Backup to Recover Data
There is another impressive technique to recover data across T2 chip Macs. If you have access to iCloud and its backup, you can recover data with ease. For this, look ahead to the process explained below:
Step 1.

Open the official website of iCloud on your desktop.

Log in with your Apple ID and password used on your MacBook.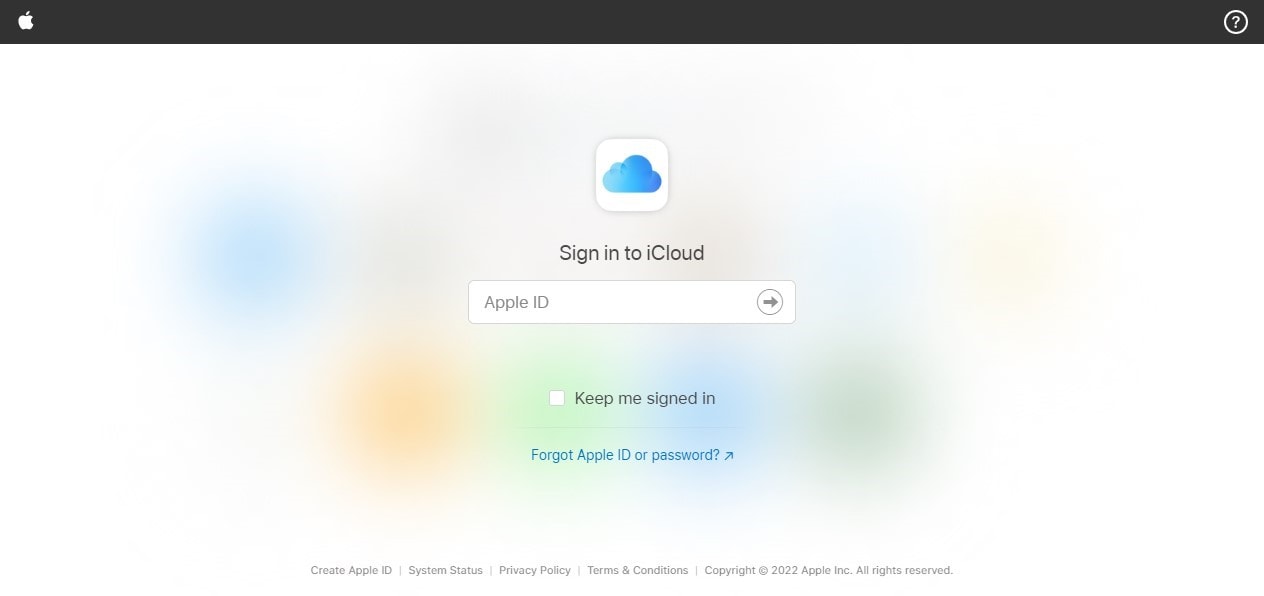 Step 2.

After successfully accessing the account, click on the "iCloud Drive" option.

This will open the file management section in front of you.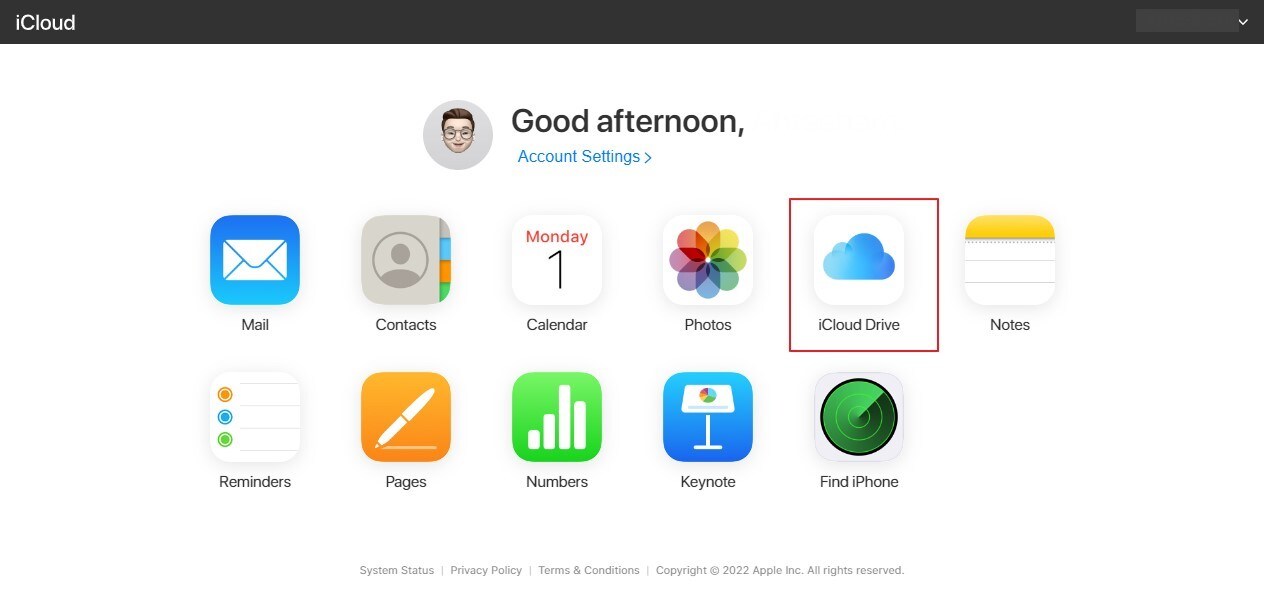 Step 3.

On the next screen, lead into the "Recently Deleted" button on the bottom-right section.

Find the deleted files across the next window.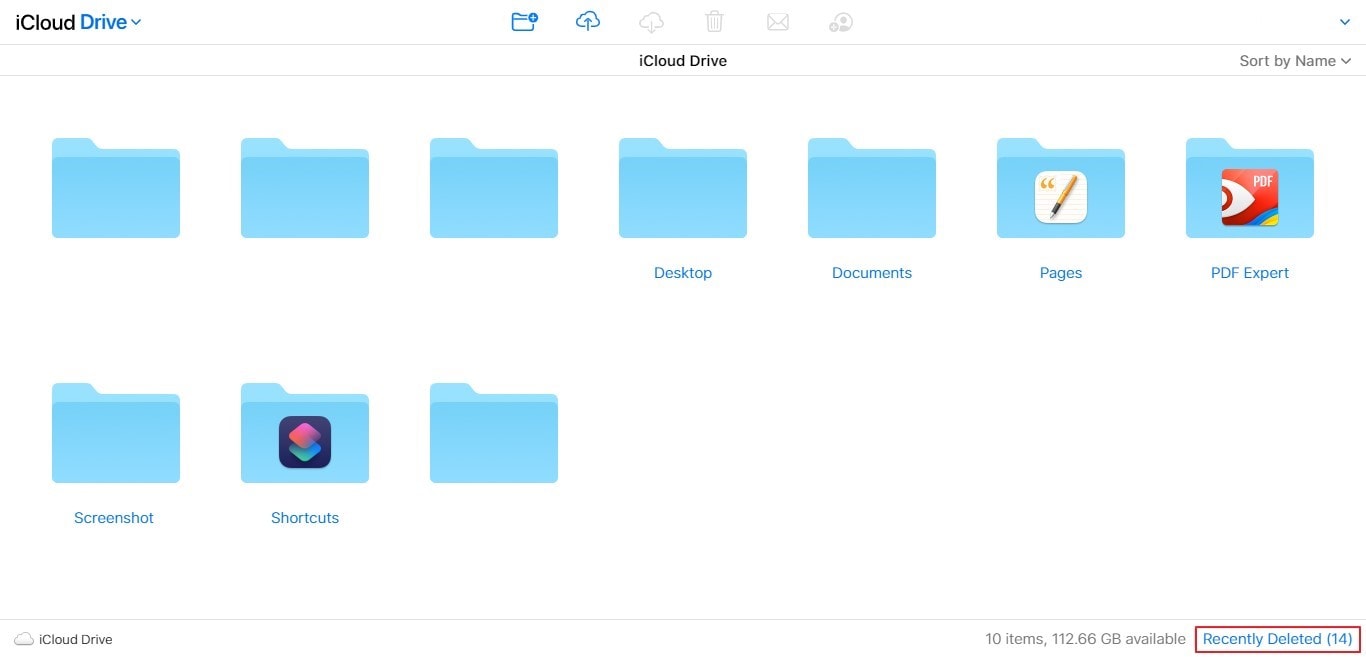 Step 4.

Select the respective file in the list and click on "Recover".

Following this, the file will be recovered across your Mac.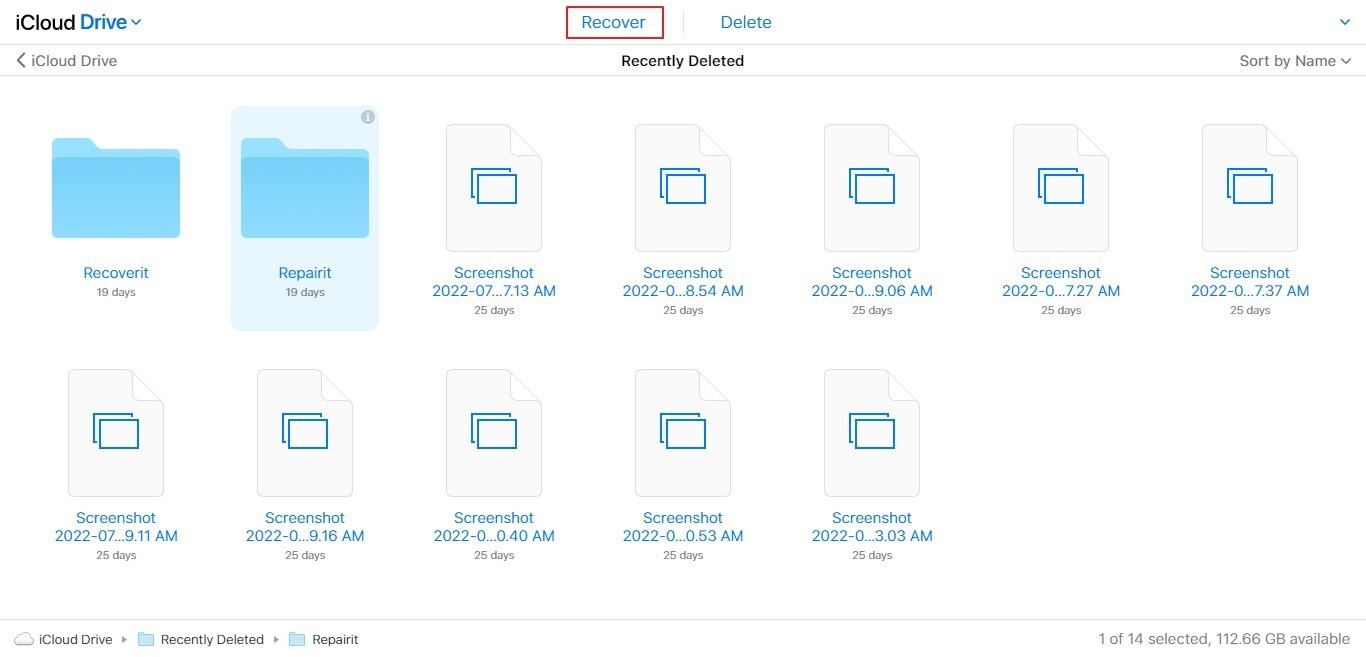 Part 3: FAQs
Q1. How to disable secure boot on T2-secured Mac?
A1: If you want to disable secure boot on your T2-secured Mac, turn it on and access macOS Recovery immediately. As you see the Apple logo, use the "Command-R" shortcut key. Select the respective user, click "Next," and enter their password.
You would be directed to the macOS Utilities window. From the Utilities section, select "Startup Security Utility." Authenticate the process with the macOS password, followed by the administrator password. Following this, you will have to enable "No Security" across the "Secure Boot" menu.
Q2. Is there a way to check if my Mac has a T2 chip?
A2: Yes, you can check if your Mac contains a T2 security chip or not. Access the "Apple" menu and select "System Information." Meanwhile, keep pressing the "Option" button on your Mac. You must select "Controller" or "iBridge" from the sidebar according to your Mac version. If you find the Apple T2 chip on the right, your Mac has the T2 security chip.
Q3. What Mac models have the T2 security chip?
A3: You will find the T2 security chip across the following Mac models:
iMac (Retina 5K, 27-inch, 2020)
iMac Pro
Mac Pro (2019)
Mac Pro (Rack, 2019)
Mac mini (2018)
MacBook Air (Retina, 13-inch, 2020)
MacBook Air (Retina, 13-inch, 2019)
MacBook Air (Retina, 13-inch, 2018)
MacBook Pro (13-inch, 2020, Two Thunderbolt 3 ports)
MacBook Pro (13-inch, 2020, Four Thunderbolt 3 ports)
MacBook Pro (16-inch, 2019)
MacBook Pro (13-inch, 2019, Two Thunderbolt 3 ports)
MacBook Pro (15-inch, 2019)
MacBook Pro (13-inch, 2019, Four Thunderbolt 3 ports)
MacBook Pro (15-inch, 2018)
MacBook Pro (13-inch, 2018, Four Thunderbolt 3 ports)
Conclusion
This article has provided a comprehensive overview of T2 chip data recovery. However, the process has become difficult with this security chip. Some methods still allow users to recover data across their Mac. Follow these details to know more about these effective methods.