There are many misconceptions when it comes to data storage and recovery. Often users will get confused on what's reals and what's not. And one among the most common misconception that is about overwritten files on Mac.
Is it possible to recover overwritten files on Mac or is it something that cannot be done? Let's review!
Part 1: Recovering Overwritten Files: Is it possible?
The simple answer is yes! You can get back overwritten files on your Mac, however, there are no inbuilt tools that you can use to get back the files. To restore overwritten files on Mac, you will need software that can do a deep scan on the drive.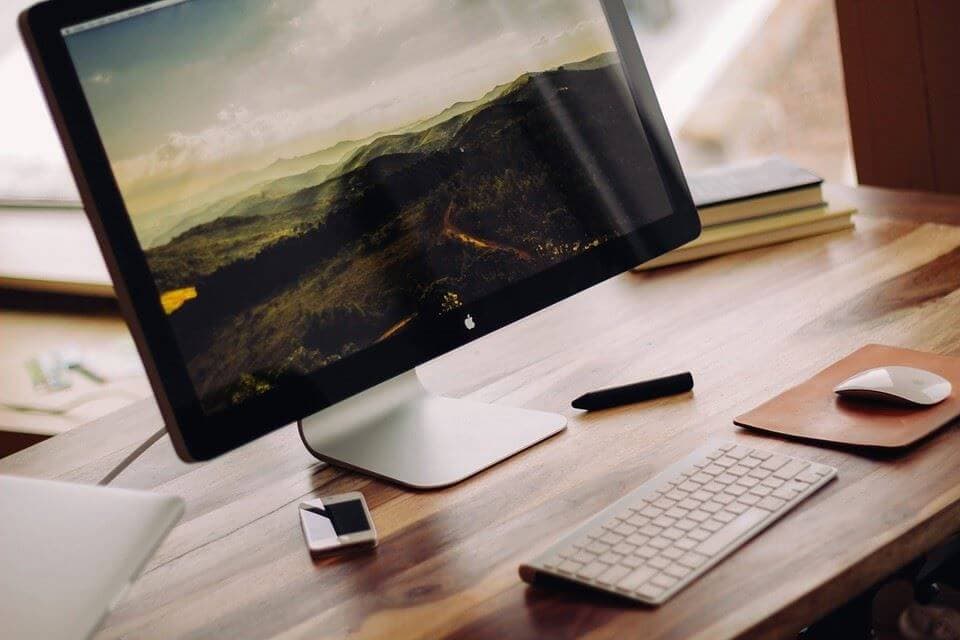 The tool must be able to do the following operations on your hard drive for it to have a chance at restoring overwritten files.
Deep Scan: There are basically two types of scanning done by Data recovery softwares – Quick scan and Deep Scan. A quick scan goes over the hard drive and shows you the files that can be recovered easily. A deep scan goes through each sector, searching for heavily hidden files.
File security: Once you recover the data, it should not be compromised in any way. This means that the recovered data should be safe and it should not be leaked or hacked. The file must be secure during and after the recovery process.
Multiple file support: The more powerful the recovery software is the more types of files it can recover. Powerful data recovery software can support a variety of ranking from media files to documents to archives.
Lost partition recovery: A data recovery software must be able to recover data from lost partitions. Less powerful data recovery softwares will not be able to recover data if there is no partition in place while powerful software will be able to get the data back even when there is no partition in place.
Looking for a powerful data recovery software to recover overwritten files mac? We have the right solution for you!
Part 2. Recoverit (IS) Tool: the Best way to Recover Overwritten Files on Mac
iSkysoft is a data Recovery software that you can trust to recover overwritten files from Mac. The software uses a powerful algorithm to scan files on your hard drive. The result is that iSkysoft can recover overwritten files and hidden files on your hard drive.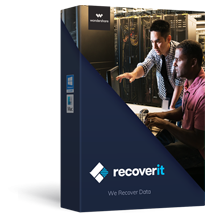 Some of the praiseworthy features of dr.fone are:
Format recovery: Recover files from your Mac hard drive even after performing a complete data format.
Wide file support: iSkysoft can recover media files, documents, texts, and archives.
External device support: You can use iSkysoft to recover data from external devices.
Multi-format hard drive support: iSkysoft supports APFS, HFS, exFAT, and NTFS formatted hard drives.
File preview: The user can preview the files before recovering the file.

3,015,629 people have downloaded it
The installation process for iSkysoft is also very easy. The following guide will help you install and use iSkysoft software.
Step 1 Download and install Recoverit (IS) software on your iMac.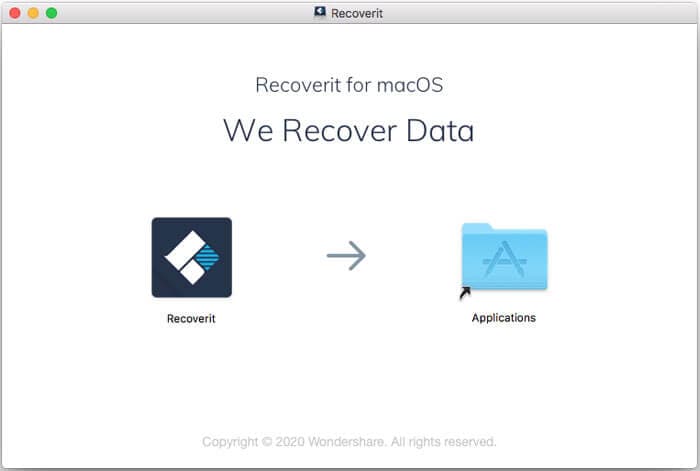 Step 22: Launch the software. The software will show you the list of devices and partitions on your Mac. Click the device from where you want to recover overwritten files.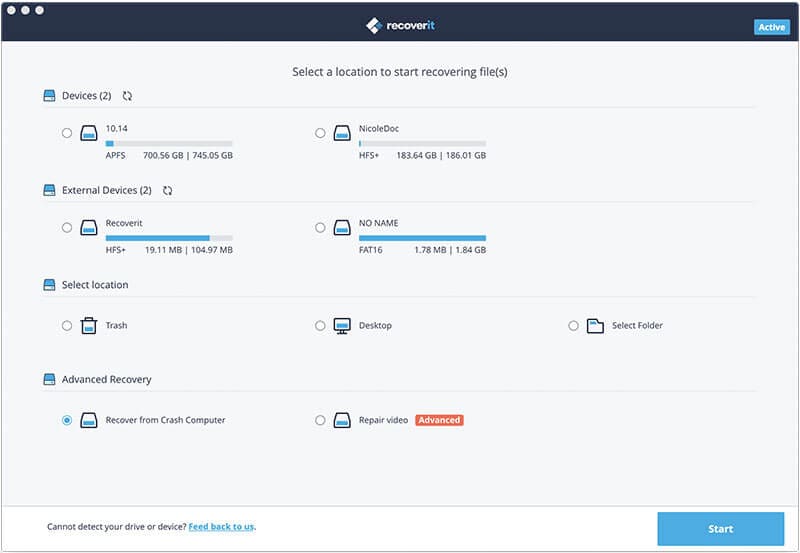 Step 3 Review the files that the software has found in the hard drive. You can preview the files found by the software. Click Recover when you want to recover the files.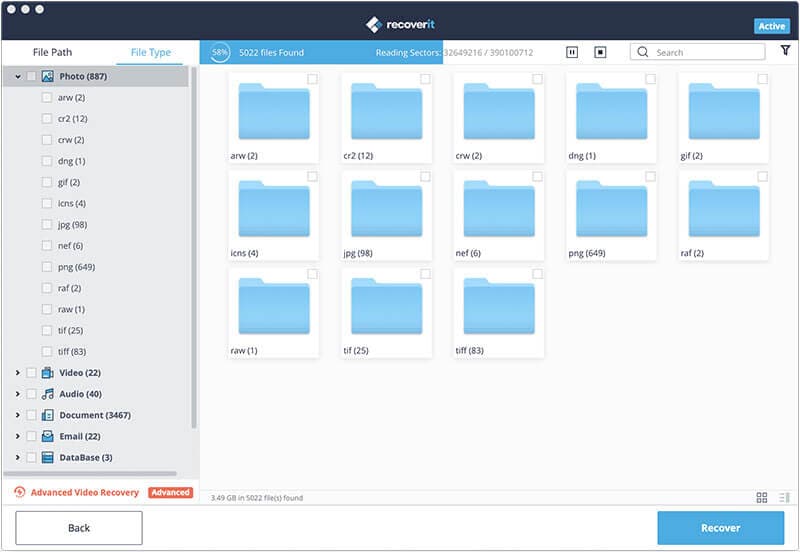 Part 3. Using Apple Time Machine to Recover Overwritten Files
Time Machine is the backup feature that is present on iMac. It backups files on your Mac at certain intervals, which can be used to restore files. So if you have enabled Time Machine on your Mac, you can use it to retain older versions of a file.
The following step by step guide teaches you how to recover overwritten files on Mac using Time Machine.
Step 1 Navigate to System preferences → Time Machine and launch Time Machine.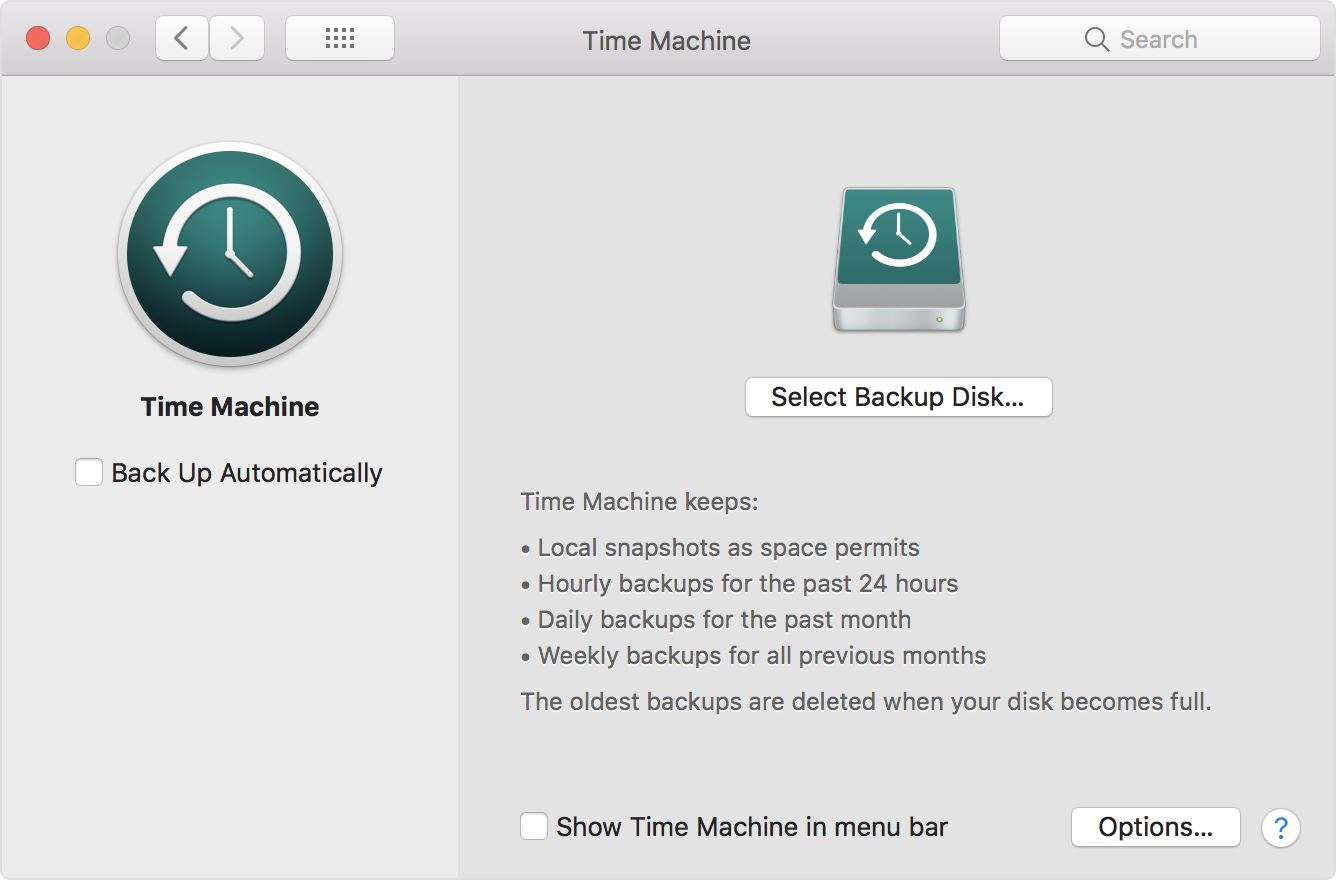 Step 2 Browse through the folders to get the file you want to recover.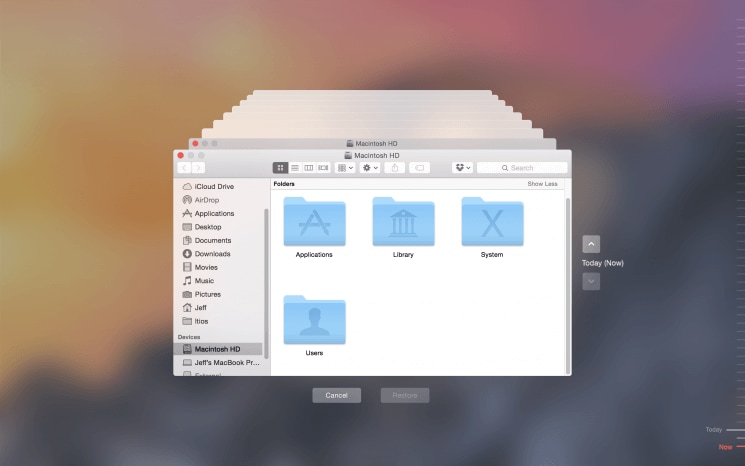 Step 3 Adjust the time stamp on the right and pick a date when you are sure that the file has not been overwritten. Click on Restore when you are happy with your selection.
When you found a version of the file that has not been overwritten at that time, you can just recover it very easily. However, there are two major drawbacks to this method.
One is the that you need to enable Time Machine on your mac to have this feature. Many of the users turn Time Machine off as it is less taxing on storage.
The second one is that there are no options to recover deleted files from your Mac. If you need to recover deleted overwritten files on Mac, you will have to choose a data recovery software.
Part 4. Top 3 Tips for Recovering Overwritten Files on Mac
There are some handy tips to keep in mind when you are recovering overwritten files on Mac. These tips will help you to recover overwritten files safely and effectively.
Do not send too much data to the hard drive: When you keep adding data to your Mac hard drive, the chance of it overwriting and replacing other files will be high. This can completely erase your file.
Use a reliable third party tool when necessary: As we discussed, there are only limited tools available on the Mac that can help you recover overwritten files. So having the aid of reliable third-party tools like iSkysoft helps you to get the files back fast and easy.
Keep up a backup handy: It is always a good practice to have a backup in place so that in the worst case scenario, you will always have your files back.
Conclusion
Recovering overwritten files from Mac is not a hard thing to do. With the proper guidance and tools, you can do it at your home without depending on any experts.
Always use trusted recovery methods, and don't use unauthorized apps or services. Hope this article helped you in finding the best way to get the job done!