"How to view hidden files Mac? I accidentally made some files hidden on Mac, but now I can't seem to access them at all!"
- a question from Quora
This is one of the common queries of both Mac and Windows users these days. Just like any other operating system, Mac also allows us to hide files and folders for our privacy. Though, after doing that, users can't seem to show hidden files on Mac.
There are times when they wish to see files on Mac of certain applications or saved components (like cache or temp files) that are hidden. No matter what your requirements are – you can easily learn how to find hidden files on Mac after reading this guide. Not one, but 5 simple and stepwise solutions are listed to show hidden files Mac right here.
Part 1: What are Hidden Files on Mac?
As the name suggests, hidden files or folders on Mac won't be shown by default on the Finder. Nevertheless, they would occupy space on your Mac storage. By default, users are not able to view hidden files on Mac. Though, you can take some extra measures to find them. A user can hide any file or folder that they wish to.
Mac itself also hides tons of files like cache, hidden application component, background backup files, preferences, log files, system files, and so on. Most of these files are important for macOS, but are not needed by the user to access frequently.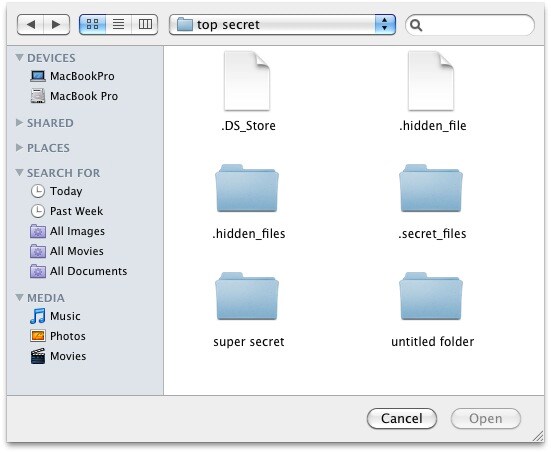 Part 2: Where are Hidden Files Located on Mac?
Ideally, hidden folders can be located anywhere on Mac. Most of them are present on the macOS directory where logs, preferences, cache, and other system files are stored. Additionally, they are present in the app folder to store temporary data. Users can also hide any file or folder of their choice and thus, it can be present anywhere on your system. Since they would be hidden, you can't see them the usual way while browsing your Mac's directory.
Part 3: How to Show Hidden Files Mac?
You might already know that Mac has a user-friendly interface and file system. There are native as well as third-party solutions to see hidden files on Mac. Here are some of the common solutions on how to view hidden files and folders on Mac.
Method 1: Mac Finder Show Hidden Files
If the hidden files and folders are already visible on Mac, then you can simply find mac show hidden files in finder. Just open the Finder window that way you like and browse the file system. You can find shortcuts on the left to explore and view the stored files on the right. This will display all the hidden files and folders on your Mac. You can also take the assistance of a Spotlight search to look for any specific file as well.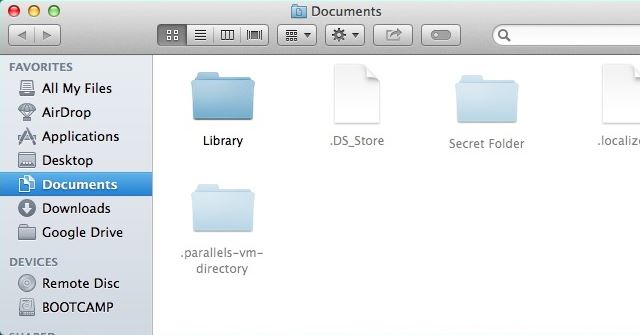 ---
Method 2: Find Hidden Folders in the Library
In case if the files and folders are hidden on Mac, then you can view them with this approach. Though, it will only work to view hidden files on Mac stored in the Library folder. All you got to do is hold the Alt (Option) key on your Mac keyboard and go to the Finder menu on the top. Click on Go > Library from here to open the Library folder and show all files on Mac stored in its ~/Library.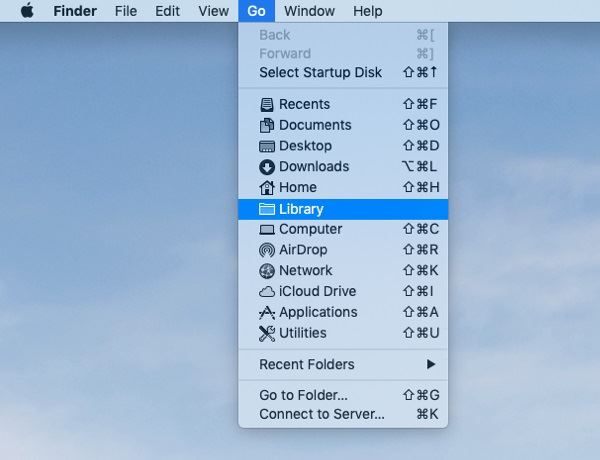 ---
Method 3: Show Hidden Files mMac Terminal
The Terminal gives a hassle-free solution to enter the needed commands to macOS. In this way, users can alter their system settings bypassing the existing commands and parameters. Though, you should be cautious while working with Terminal as a wrong command can make some drastic changes in Mac. You can access Terminal directly from the Spotlight or go to Finder > Applications > Utility to open the app on Mac.

Once Terminal is launched, enter the following command:
defaults write com.apple.finder AppleShowAllFiles true; killall Finder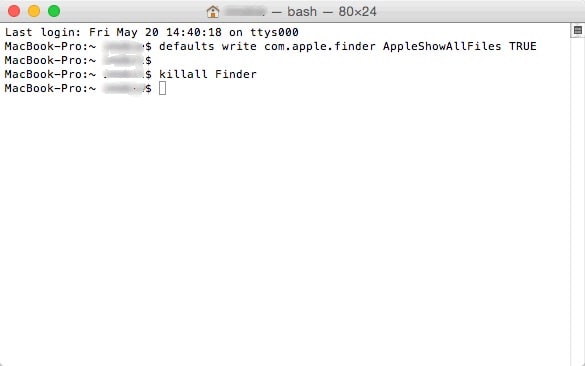 This will provide a permanent solution to show hidden files on Mac. Now, whenever you would launch Finder, you can see the hidden files and folders on it without any trouble. In order to hide them again, you can type the same command and change the Boolean expression from "true" to "false".
---
Method 4: Use the Shortcut "CMD + Shift +".
If you are looking for a fast and temporary solution to view hidden files on Mac, then consider these keyboard shortcuts. Access the Finder menu and click on "Go" to visit your computer or any other folder. Now, press the Command + Shift + . (Period) keys at the same time. This will show the hidden files and folders on Mac instantly. Just press the keyboard shortcuts again to hide these files.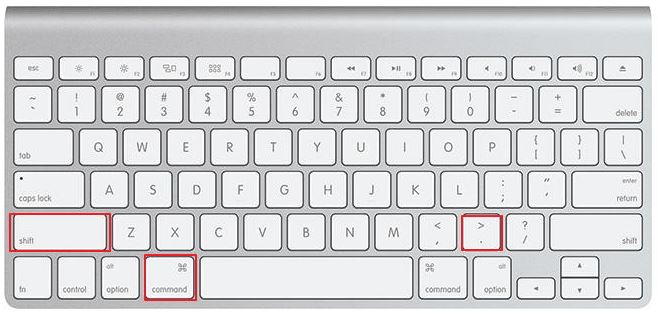 ---
Method 5: Recover/View Hidden Files with Recoverit
[Recommended]
If you don't want to go through any unwanted hassle to show all files on Mac, then consider using Recoverit (IS) for Mac. Ideally, it is a complete data recovery application that can retrieve all kinds of lost or inaccessible content on Mac.
As a result, it will automatically show the hidden files on Mac storage as well. You can view these files and recover them to any location of your choice. Yes – it is as simple as that. All you need to do is follow a quick click-through process to recover hidden files from Mac.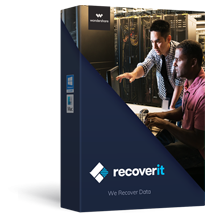 A Life Saver to Solve Your Data Loss Problems!
Supports more than 1000 different file formats for photos, videos, audios, documents, compressed files, and more.
You can view hidden files not only from Mac's internal hard drive, but also from external sources.
The interface will let you preview the recovered data and selectively save it to any other location of your choice.
You can even get your data back from a lost partition, accidentally deleted content, corrupt files, and every other kind of inaccessible content.
Available for free and supports every leading macOS version, including the macOS 10.15 release.

3,015,629 people have downloaded it
Here's how you can take the assistance of Recoverit (IS) and learn how to view hidden files on Mac.
Step 1 Install and launch the program
Download, install and launch the data recovery application on your Mac.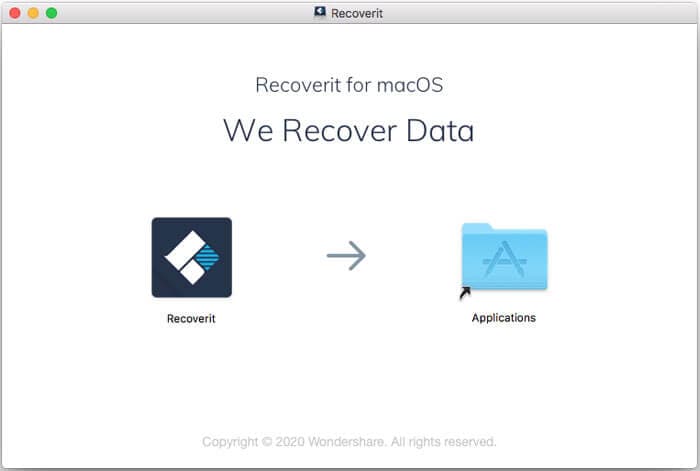 Step 2 Pick a location to scan
Furthermore, you need to select a location where you wish to extract the hidden files and folders. This can be any partition or the entire Mac hard drive. You can connect an external device and select it from here as well.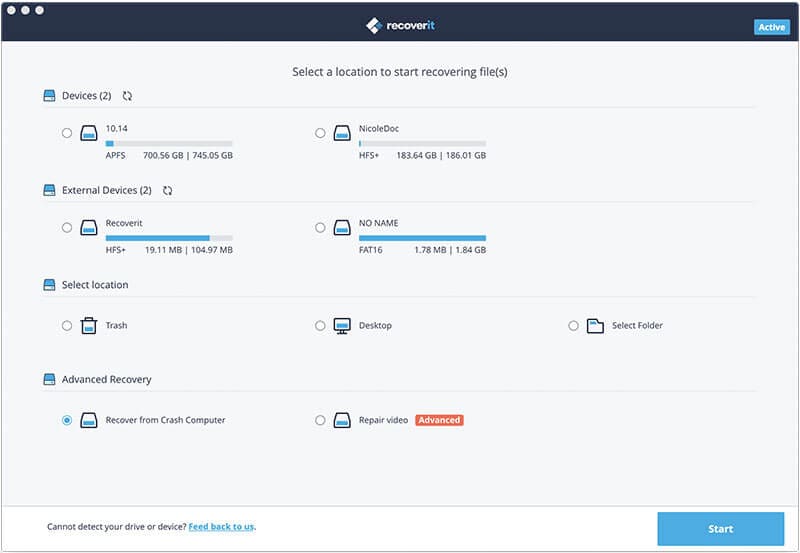 Step 3 Scan and Find Hiden Files
After you've picked a location to scan, click on the "Start" button to complete the scanning process. Here you can easily halt the process in between or see the progress from an on-screen indicator.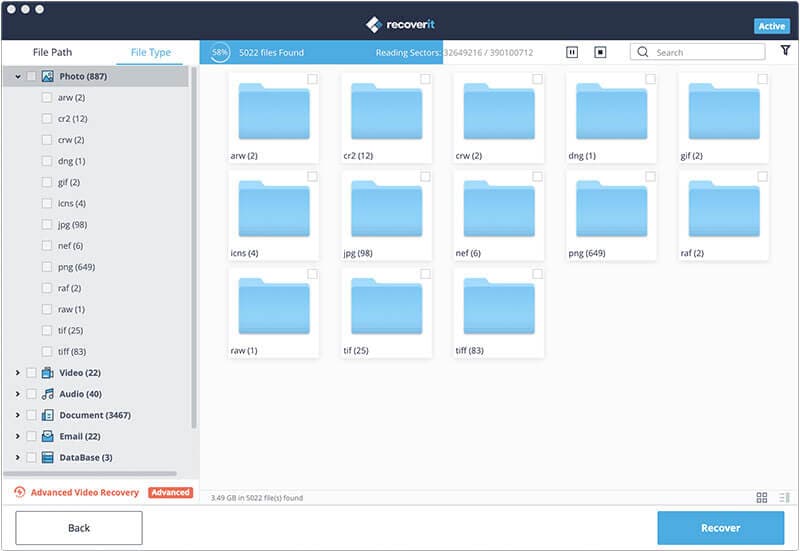 To save time, you can use inbuilt filters within the application to narrow the search on the basis of different factors, so that you can let the application find your target hidden files quickly.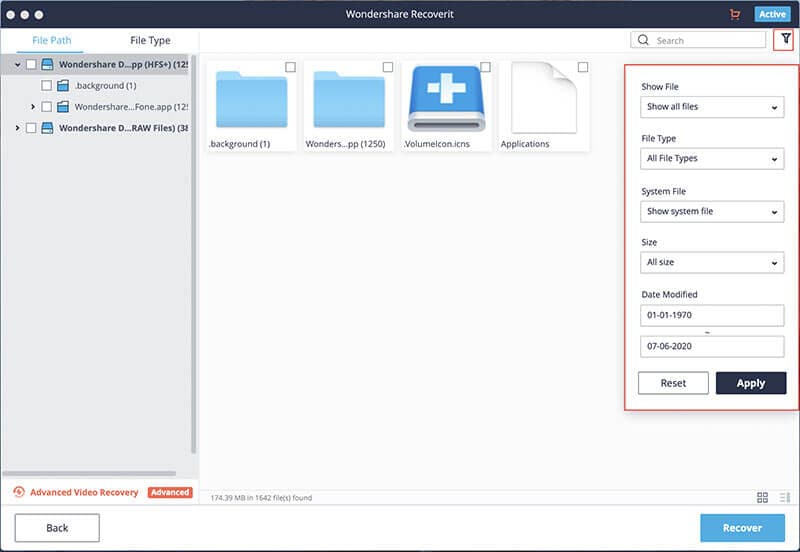 Step 4 Preview and save hidden files
Just wait for a few minutes as Recoverit (IS) application will scan the selected location and extract all files from Mac.
In the end, it will display the results under different categories. You can visit any category from the left panel and preview the file on the right. To look for a specific file, you can use its search option as well. Make the needed selections and click on the "Recover" button to save them to a trusted location in the end.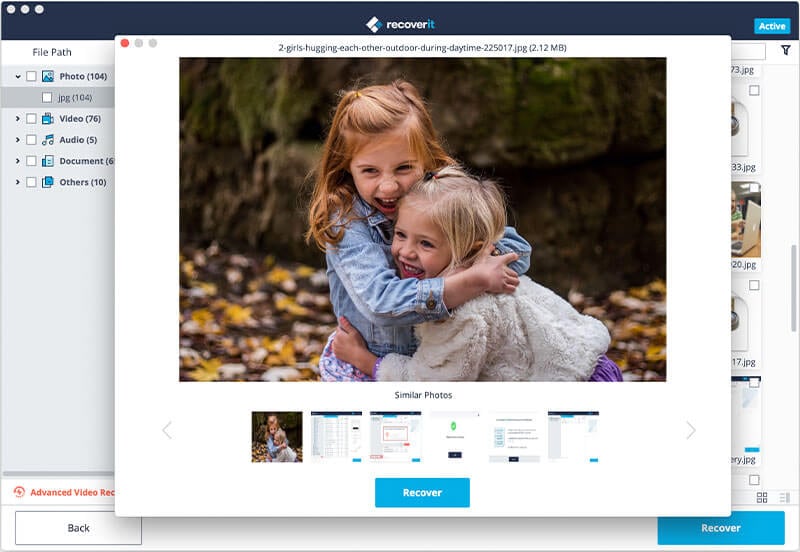 Write in The End
Now when you know five different ways to show hidden files Mac, you can easily try the preferred solution. Though, if you use Recoverit (IS), then you can also get back the lost or deleted content from your Mac. In today's world, it is important to keep a recovery tool handy. Since you might encounter an unexpected loss of data on Mac, the application will make sure that you get your deleted files back in no time.