Smartphones have become an important part of our life. Nowadays, smartphones are not only used as a source of communication but also holds a lot of personal information or data - like photos, songs, contacts, emails, and files, etc.
What will happen if you delete important data mistakenly or accidentally from your android device? Or what happens if you lost important pdf files unintentionally? Where does it go, and is it really gone forever?
If you are worrying that how to recover deleted pdf files on your Android device. Then don't worry this is the most common scenario that often Android users faced. Nowadays, the most frequently asked question is that "how to recover pdf files in android" or "which one is the best pdf recovery app for android".

Moreover, If your pdf file is deleted unintentionally from Android it will not get deleted permanently until it is overwritten. That means the deleted pdf files from Android will be present in memory until its space is overwritten from other information or data.
Now its really easy to overcome such situations with the help of amazing software called dr.fone.
Part 1: Common Reasons that Lost Your PDF Files Unintentionally
These are some common reasons that you often unintentionally lost your PDF files from your Android device:
Accidental Deletion: It is the most common reason. Android provides a multitasking feature. So often you mistakenly delete your pdf files while viewing, sharing, or transferring to other systems.


Deleted By Antivirus Softwares: Often antivirus software scans your android device to prevent any malware infections. Sometimes, Antivirus can delete your PDF files without your consent and that can become a very big problem for you.


Virus Attack: Harmful viruses can enter into your Android device through the internet, during the transmission of data, through infected email, etc. These viruses have a tendency to multiply themselves. These harmful viruses can cause the deletion of data, particularly important PDF files.


Other Reasons: During the transferring of data, installation, and usage of unreliable/unauthorized third-party tools, performing a factory reset without the knowledge, and some other reasons for deletion of your important PDF files on Android device.
But don't worry now we have the best pdf recovery tool for Android. Yes, I am talking about dr.fone. dr.fone is a highly suggested software by experts for restoring your deleted PDF files on Android devices.
Part 2: How to Use dr.fone - Data Recovery for PDF Recovery on Android
dr.fone is a great product to help you recover lost data on yoru mobile device. Whether you have an iPhone or Android it doesn't matter you definitely need this amazing tool to recover your data. It will help you tremendously. So basically dr.fone - Data Recovery is the world's first one providing iOS and Android data recovery features, which has already helped a lot of people.
For me personally as a blogger - I'm always transferring files and data and videos through my phone and my Mac. So sometimes it's so difficult and tedious to get that connection going but when you have a tool like this - trust me it really makes it so much easier. First, let's go through what key features dr.fone has.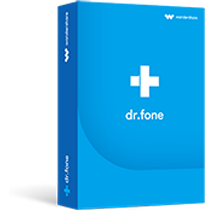 Best Android PDF Recovery tool
Easy to Use: It has an easy to use interface from installation to data recovery that let the users enjoy the fast, immediate and convenient process of data recovery.
Preview Before you Restore: It has an important and must-see feature that gives provisions to the users to preview lost files before get recovered.
Support All the Android Device: Compatible with many Android devices and tablets like Samsung, LG, HTC, Motorola, Sony, Huawei, etc.
Secure to Use: dr.fone - Android Toolkit complete security, and the people can easily recover files without any risk of leakage.
4,290,481
people have downloaded it
So I'm going to show you how to use it. Let's get started first of all install and launch dr.fone then you can see the main screen of the actual product.
You will see that it has a bunch of components. It has one component here that is famous for which is "Data Recovery". If you accidentally delete PDF files, messages, photos, contact, or anything like that so you should use its "recover" option.
Step 1 So basically what you have do is to connect your Android device to your desktop/PC, and click on "recover" option.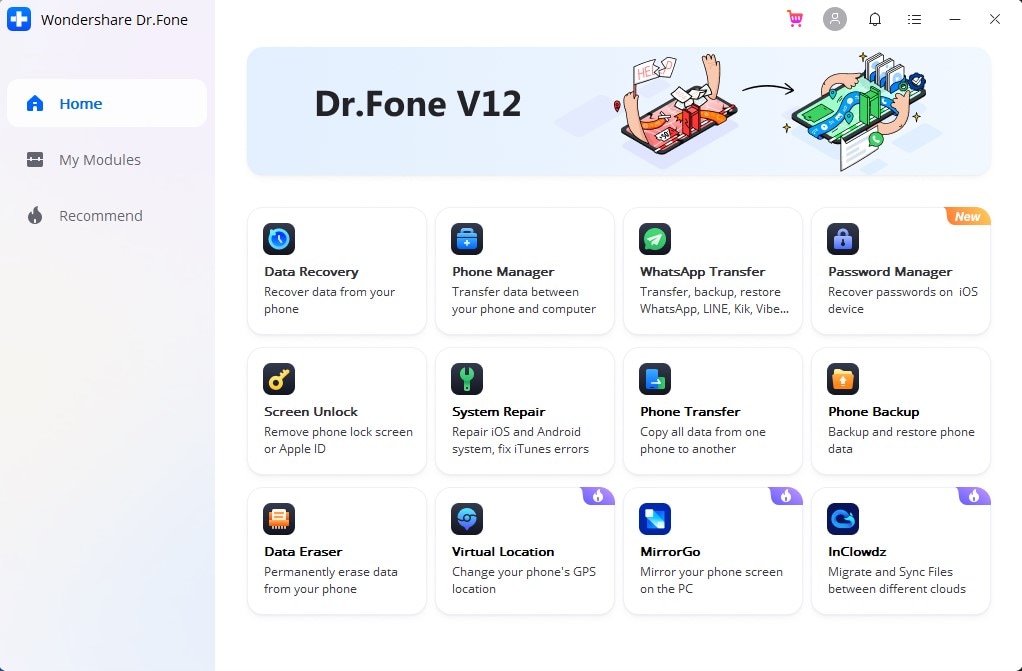 Step 2 Then it's gonna ask you to actually pick what you want to recover and what you don't want to recover.
This is the interface that you'll be seeing as you can see it says contacts, gallery, message, audio, videos, call history, WhatsApp messages, and documents. So you have to click on the documents box and uncheck the other options to recover your deleted PDF files and then click on "Next" button.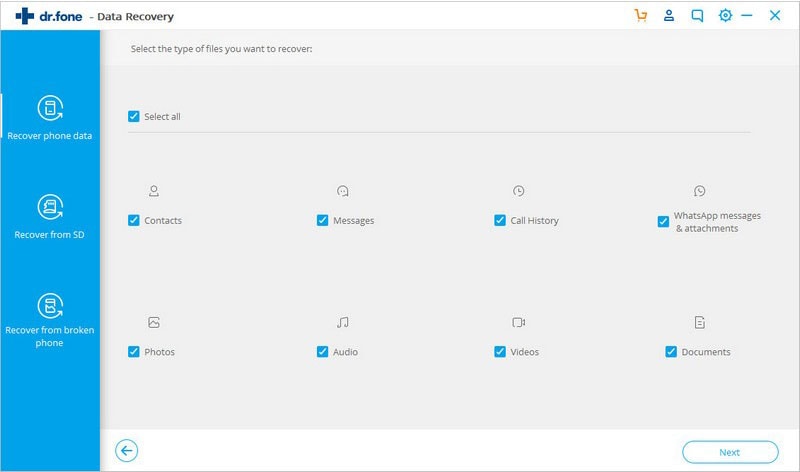 Step 3 Then it will start to recover your PDF files/documents with showing a screen "Getting device information now". It will take some time. During this process your mobile could be restart.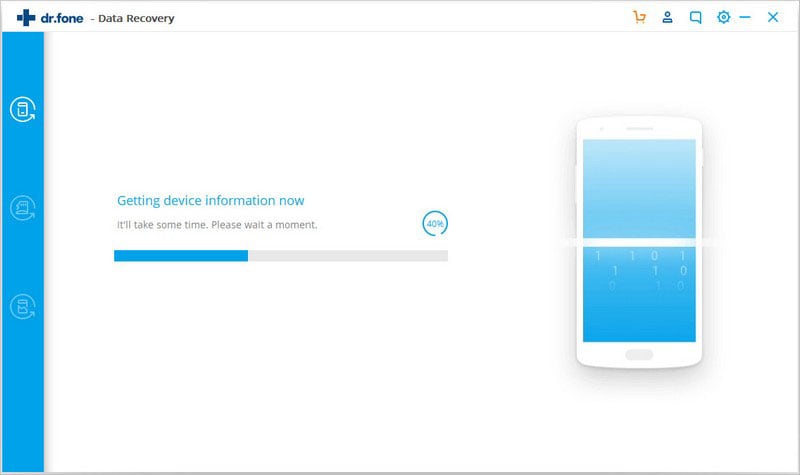 Step 4 After completion of the process, it will show your deleted PDF file or documents. You can select your desired files and click on recover it. That's it, pretty simple process.
Part 3: How Can I Recover PDF on PC?
For the users who deleted PDF files on their laptop and want to recover them back, I highly recommended them to try Recoverit - PDF Recovery, it's simple to use with user-friendly interface. You can retrieve deleted PDF files back to your computer in 3 clicks.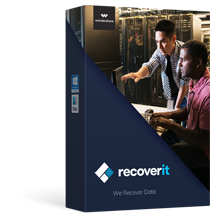 Simplest and Safest Way to Recover PDF Files on Android
All tools are available for both iOS and Android phones.
It recover all kind of documents, you can off-course recover PDFs, but else than PDF, you can recover XLX, DOCX, PPT, HTML, and all.
Ultimate solution of video repairing while the process so much easier and so much more seamless.
Not only PDFs, it also has power to recover your photos, videos, music, files, zips, etc.

2,965,271 people have downloaded it
Follow this step-by-step guide below and get start!
Step 1 Download the software from website and launch it on your computer. Tap on "Start" button to begin a comprehensive scanning.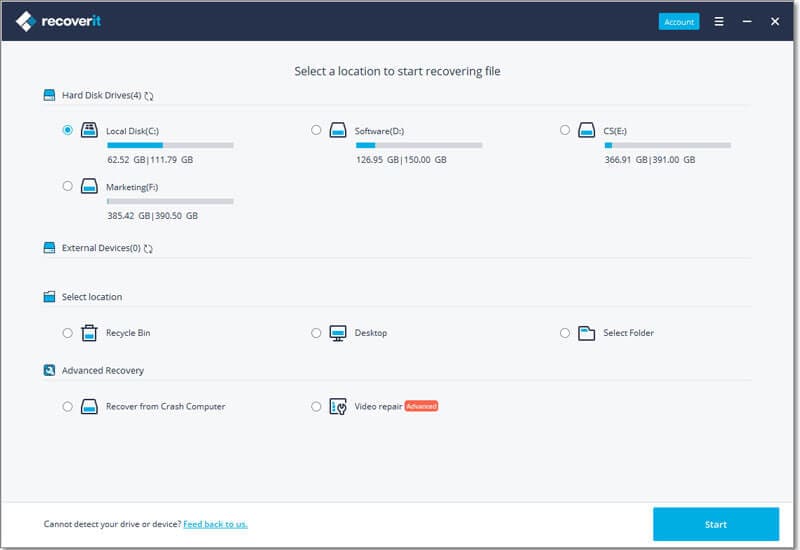 Step 2 After scanning, you can preview and select the files that you would like to restore.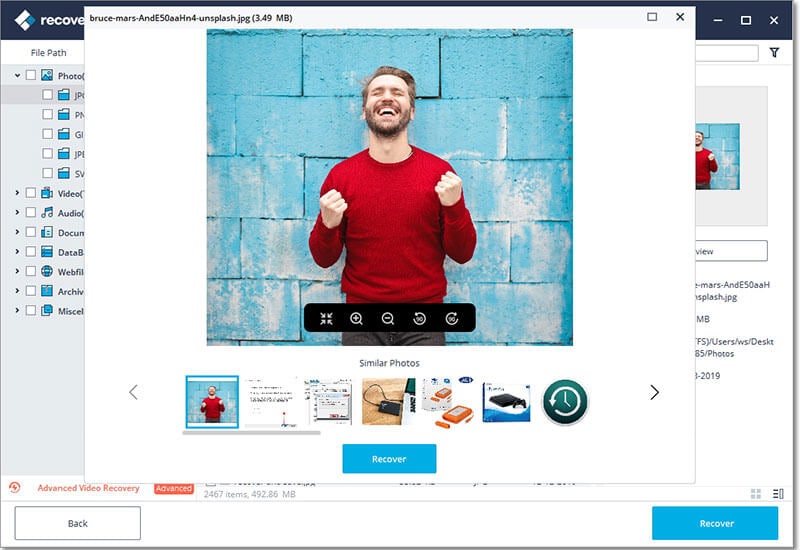 Step 3 Choose PDF and tap "Recover" button to save PDF files on your computer.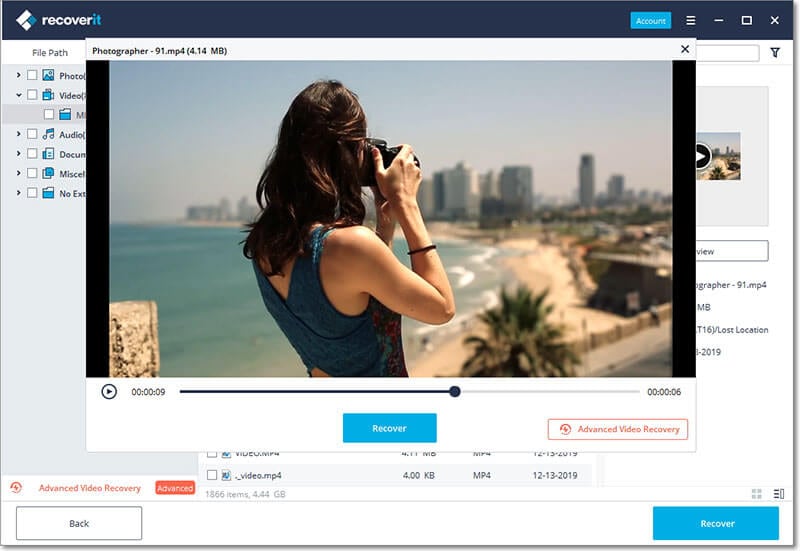 Conclusion
PDF is the most commonly used format. Most of the businesses, organizations, and individuals prefer PDF in other formats. However many people don't know how to recover their PDF files when they deleted PDF unintentionally. But dr.fone best pdf recovery app for android. It's a pretty simple tool with attracting user-interface that everyone can easily use dr.fone.
Read More: How Can You Recover Unsaved PDF Files?