The use of PDF files is very common these days, and the equally common is the need to recover unsaved PDFs. Because the more you use the PDF files, the larger the possibilities are that you will lose them for one or another reason. The main reason you might lose your PDF files is the carelessness, and by carelessness we mean not saving the files on time and then losing them due to a system crash or some bugs, and when that happens, you need to have knowledge of recovering unsaved PDF files.
We mostly use PDF files to store our important document or written data, and when the PDFs are lost, it can turn into a serious disaster. Thus, if you want to know how to recover unsaved pdf files, stick with us till the end, as we tell you the best method to recover PDF files that were not saved before losing.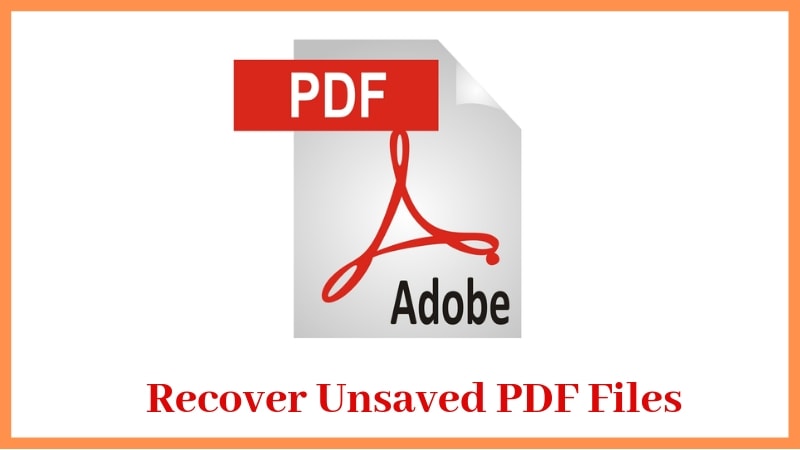 Solution 1. Recover Unsaved PDF Files with the AutoSave Feature
Well, it's not always a disaster if you lost your PDF files, there are certain ways through which you can recover it, and on top of that, there are certain integrated methods that might help you. But things are always not that easy if you haven't taken any precautions before. Similarly, there is an integrated AutoSave method through which you can recover unsaved PDF, but for that, the AutoSave needs to be on prior to the file was lost.
Should you worry or not?
Open a new PDF file, navigate to Edit > Preferences > Documents, and then go to the section named "Save Setting". There you will see an option "Automatically save document changes to temporary file every (X -Y -Z) minute", see if the option is enabled or not. If the option is enabled and there are minutes set to save your file automatically, well, congratulations, you don't need to worry, as there is a very high possibility that your file was automatically saved before you lost it. You can go and check the "temp" folders of the reader, and you might get your lost file there.

But, if the option to save files automatically wasn't enabled, then you are in big trouble, as the PDF file lost wasn't saved automatically and you won't be able to get it back through this method
Solution 2. Recover Unsaved PDF Files with Recoverit (IS) (Recommended)
Right now, you are looking at your lifesaver and your unsaved PDF file saver. Yes, Recoverit (IS) is one tool that we recommend that you use to recover your unsaved PDF files. As one of your trusted above-mentioned methods just failed you, you need something highly reliable and trustworthy this time, and that's where iSkysoft stands out. iSkysoft is the most powerful, reliable and efficient recovery software out there. It has got the best user ratings in the market and it can recover your unsaved PDF files in the matter of few clicks only, and it will never fail you.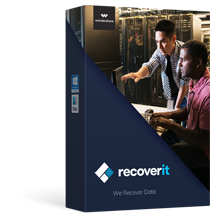 Why Do We Recommend iSkysoft? The Best Features:
iSkysoft lets your recover all kind of documents, you can off-course recover PDFs, but else than PDF, you can recover XLX, DOCX, PPT, HTML, and all.
Other than documents, iSkysoft also provides you with the power to recover your photos, videos, music, files, zips, etc.
The deep scanning feature in the iSkysoft is one of the USP of it, the scanning is so deep that it leaves no file behind that is lost and can be recovered.
The iSkysoft only requires few clicks to successfully recover your lost files, it has the simplest UI.
The iSkysoft have multiple recovery modes, and all the recovery modes contain the power to help you out with different types of recovery so that you can recover all your data from any situation.

3,165,867 people have downloaded it
How to Recover Unsaved PDF Files?
Step 1

To start, Install and Launch

Well, all you need to do is to go on the iSkysoft official website to download the software, and then install it on your PC. Once you have installed it, you can go on with launching the program.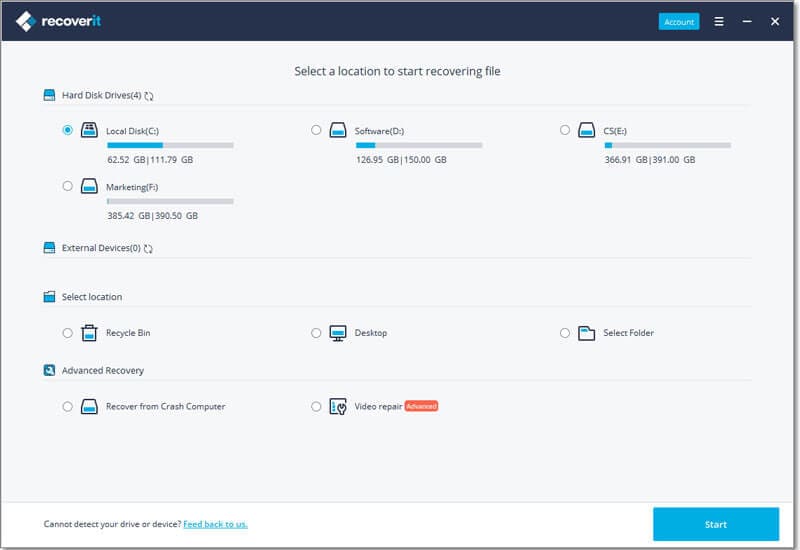 Step 2

Recovery mode and Storage Space selection

Once you are in the program, you will be welcomed by a bunch of recovery modes on the main window, you can choose any one of them as per the requirement of the recovery. Once recovery mode is selected, you will be directed to select the drive or storage from which you want to recover your lost PDF file. Choose the drive and move ahead.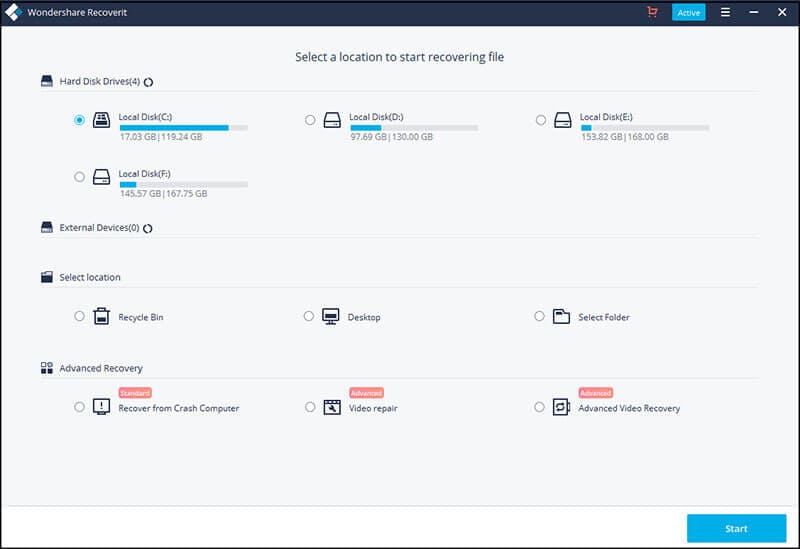 Step 3

Scanning, Preview, and Recovery

The Program will scan your selected drive and will bring you all the PDF files possible to recover in the form of a preview. All you need to do is to go through the previews and see which unsaved PDF files you want to recover, select that file, choose a location, and hit recover.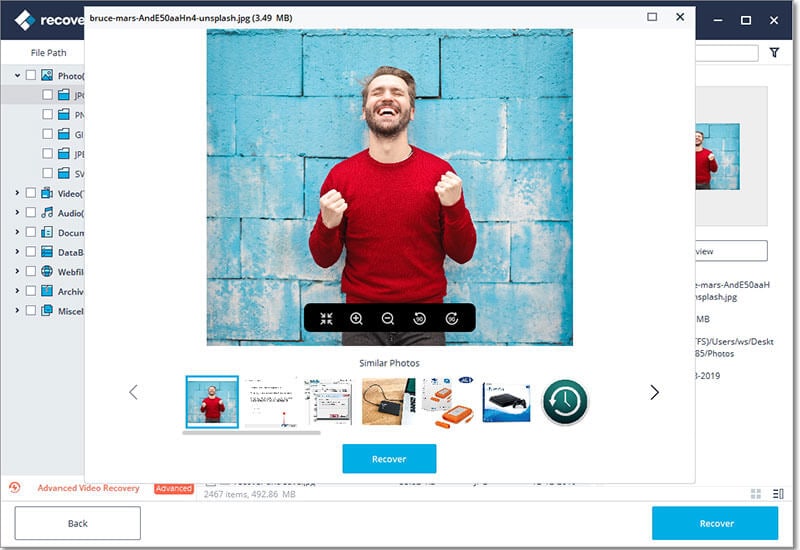 That's it! Congratulations, you have recovered all of your unsaved PDF files with few simple steps.

Tips: Always Keep the Auto Save Enabled
If you want to stay out of the recovery hassle and don't want help from any 3rd party app, the best way is to use the integrated method properly. Remember, keep the "Automatically save document changes to temporary file every (X -Y -Z) minute" option always enabled, navigate to the option by going to Edit > Preferences > Documents > Save Setting. Also, keep the time limit of auto saving at the low to save your files more frequently.
If your integrated recovery method fails you, it's better to have to know how to recover unsaved PDF files. It's really easy to recover your unsaved PDF files with the help of our recommended method, all it takes is a few clicks and you can save all your important data. Do try iSkysoft to recover your unsaved PDF files, and thank us later.