Considering all the facts about a PDF file, there is no doubt left that its importance is crucial in your professional as well as normal life. So, when something wrong in your PDF file, and finally result in corrupted or damaged, what will you do next? Obviously, lots of PDF users will try to find methods to retrieve data from a corrupted PDF file or repair PDF with some special tools, but the facts have proved that it is not easy to find an effective yet reliable solution to get all of you out of the PDF corrupt or dmaged trouble.
If you have got such file that is showing error while opening then read the complete article and we promise you that these corrupted file would not scare you anymore. With the best tools and programs you can get the file repaired in just few moments.
How to Recover Corrupt PDF File within 3 Steps (That's Really Work)?
Recoverit (IS) is a simple to use yet professional data recovery software for Windows and Mac users. It can deal with all kinds of data loss situations in the digital life, and its updated algorithm allows users to recover deleted, lost, formatted, crashed or corrupted files from various disks within few simple clicks. So, it can help you recover corrupt or damaged PDF files within few simple clicks.
Now, let's have a brief look on the main features of this powerful tool.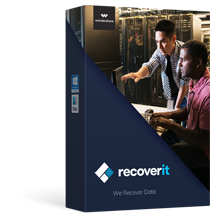 Recover corrupted, hidden, formatted, etc. documents like PDF, rar, zip, word, powerpoint, excel, etc. from Mac hard drive, windows computer, external hard drives, memory cards, etc. without any restrictions.
Using different recovery modes to deal with different data loss issues that you have encountered
Simple yet user-friendly UI design guide you to recover data step by step, no requirement of any technical skills.
Easy to use and 100% safe.
Step by Step Guide on Recovering Corrupted Adobe PDF File
Step 1

Select Disk for Scanning

Launch the program amd select the disk that your corrupted PDF file is located, and then, hit "Start" button to begin a comprehensive scanning on your disk. The scanning will takes a few minutes to find all recoverable files on your selected drive.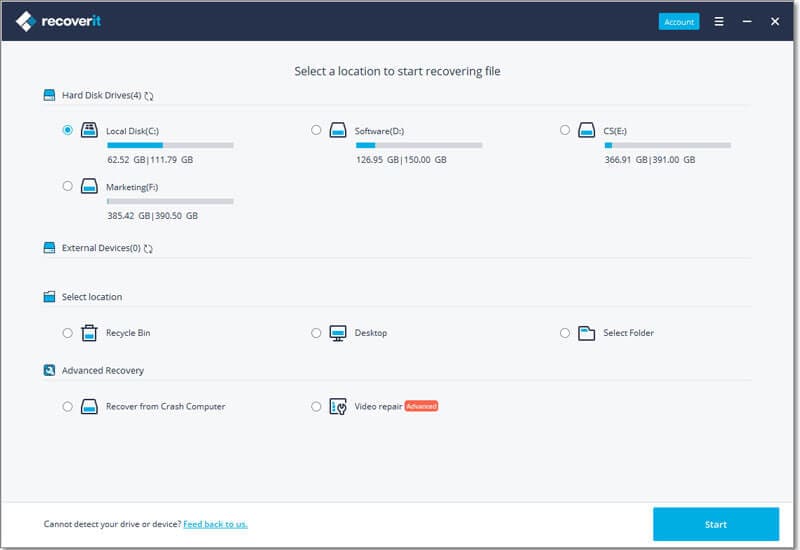 Step 2

Preview files

After a detailed scan the program would display all the recoverable file types on the screen. You can preview and select the files that are important and mark them to restore.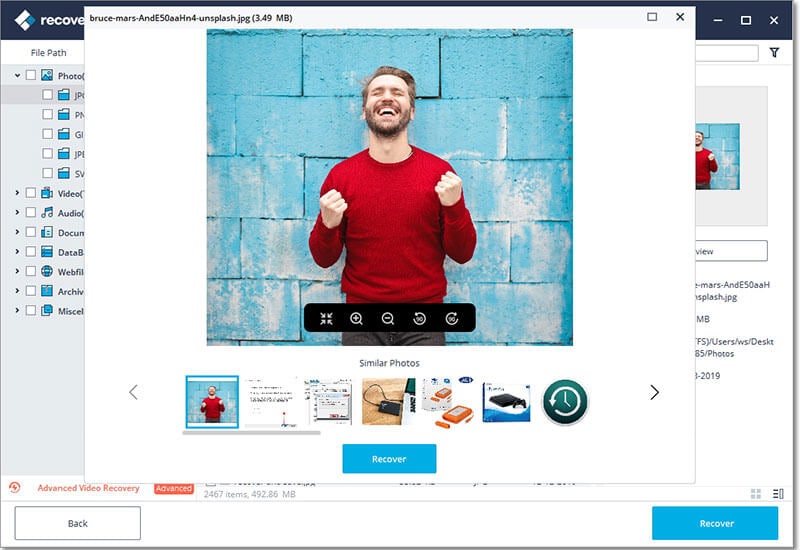 Step 3

Recover Crashed Computer

After the selection, you can hit the "Recover" button to save them on your computer.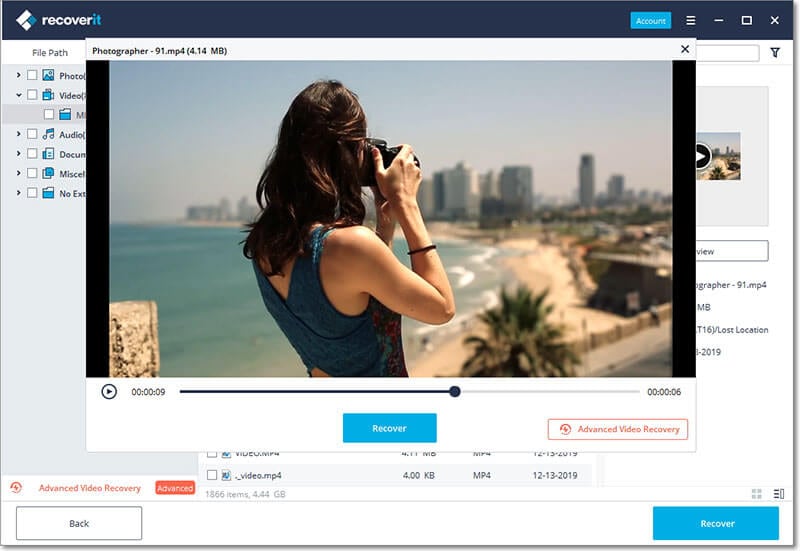 How to Restore Corrupted PDF File to Previous Version?
If you have got a PDF file that is not opening the content or showing some error message on the file then there is a basic repair that you can follow. You can restore the version of that file if it works. Try these steps and check whether it has any previous versions or not.
Just open the PDF file and check the "File" option, it has an option "Revert to" that says "Browse All Versions".


To browse the versions on the timeline, tick mark them accordingly.


Check the versions available and do one thing, in order to restore the document version just select and click "Restore".
How to Repair Corrupt PDF Document?
#1. Check Adobe reader and try to repair or update it and see if the PDF works
Sometimes the Adobe reader you are using could be the reason your PDF is not opening or showing some kind of error messages. Then you can consider checking the software for any malfunctions.
- Check the update and version of your Adobe Reader and see if it has some updates available online. If there are updates available then you can opt for a quick update and try to open the PDF file then.
- If this time the PDF file works then it was because of your adobe reader. These are common things you can check before going for a recovery program.
#2. Find an alternative reader for corrupted PDF file
This is another thing you can try with your PDF file by opening it on another PDF reader. Just check it for any malfunction on the other readers as well. If it's still not working, go online an there are ample of options available to open your PDF file. Here is a guide for few PDF readers that might help you in accessing the PDF file.
Repair PDF - This is a PDF reader that you can easily find on google if your abode reader is showing "the file is corrupted". Let this reader access your file as it is designed to handle corrupted files.
PDF Viewer Tool - This tool is said to organise your PDF file in a good way so that you can access it even if it is corrupted or unreadable.
PDF-online - If you can't access your PDF files someday, this online tool might help you in getting the corrupt PDF checked for any errors and repair it online.
Foxit PDF reader - This PDF reader is also capable of reading your PDF files that might prohibit you from accessing it. You can give it a try if things are not working well on your PDF files.
#3. Try a prefessional PDF repair tool
Using all the above methods one by one if you still have some doubt on the file you are dealing with or it's still showing some error while opening then you can opt for getting a professional help.
Get a good program that helps in repairing the PDF file and make it enough good to be accessed by you. Not every tool would pick the exact issue with your PDFfile, there is no specific reason why the PDF is not working on your system. But you can use these steps randomly in a row and we hope you get your best thing done.
Conclusion
Obviously, PDF corrupt or damaged is a little bit complicated for some people, but believe us, things could be easier once you get Recoverit (IS) or Recoverit (IS) for Mac. Keeping it on your PC or Mac, and asking help from it when you find something lost, deleted or corrupted by accident.