PDF files are documents in a portable format that does not permit editing but viewing, which makes it easy to share and print. Any filename that ends with .pdf is a PDF file.
Most official and non-official documents come in Portable Document Format this allows for the document original format to remain the same when opened in any device. PDF files can be stored in a devices' internal hard drive or an external hard drive.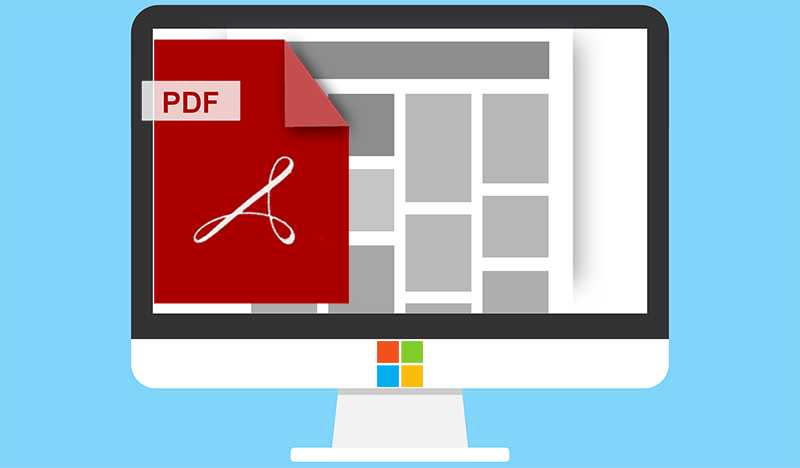 A formatted hard drive is one in which all the content in it has been deleted to clear up space for additional content. Once a hard drive is formatted it is nearly impossible to recover files from it. Formatting an internal or external hard drive can be done intentionally or accidentally.
Whatever is your case this post is to introduce you to the best recovery data software. In cases where PDF files are stored in a hard drive, to recover pdf files from formatted hard drive can be nearly impossible but possible through the use of recovery data apps.
If you lost all PDF files due to formatting without backing them up, keep calm, we introduce to you Recoverit - Data Recovery, this is an app that helps you retrieve all lost data from your computer in few easy steps. It helps you recover pdf files and all other file types from formatted hard drive even if you didn't back up those files or even if you have erased the file from the recycle bin.
Backing up your files and using the recycle bin can help you in recovering your files however in cases where you forgot to back up that file, out of habit erased your recycle bin, or even accidentally formatted your hard drive there are data recovery tools like Recoverit that can help you in retrieving all lost data.
Part 1: What Does Formatting Do to Your Files
Formatting is the process of emptying a hard drive by deleting, clearing, or removing all data to have access to the full storage space.
Merely deleting files require you to manually delete them one after the other. Deleted files could be placed in the trash or recycle bin but formatting makes all files invisible all at once, it makes the system forgets where the files are located, thereby making the hard drive look empty.
Therefore because they are invisible but they still exist in the hard drive they can be recovered using a data recovery tool.
Part 2: Is It Possible to Recover PDF Files from Formatted Hard Drive
As we have said earlier formatting a hard drive doesn't permanently delete all files in it but removes the data pointers, that is, simply hiding the files, however, their memory remains which makes for easy recovery.
Therefore, it is possible to recover PDF files from formatted hard drives since their memory still exists in the drive's storage. Employing the services of data recovery apps and software can help in retrieving PDF files and other file types from a formatted hard drive.
Part 3: Recommended Data Recovery Software
To recover your PDF files from formatted hard drive you will need data recovery software like Recoverit. It is ranked among the best data recovery software to recover PDF files from formatted hard drives or partition. Recoverit is a powerful but simple, safe, and intuitive data recovery tool that can effectively and completely recover various types of documents from a formatted hard drive or external drive of your PC.
This makes it easy to select where your lost file originally was saved for recovery. It also has an "Advanced Recovery" option where Recoverit can carry out deeper scans, recover data from a crashed computer, and even repair broken or corrupted videos. Let's check some key features below: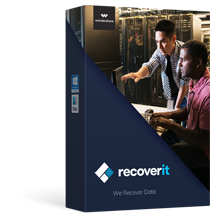 A Life Saver to Restore Deleted or Losted PDF Files!
Recover deleted saved or unsaved PDF files safely and completely from almost all drives.
Can also recover 550+ other file types apart from PDF files.
It supports windows and mac 10.13, 10.12, OS X 10.11, 10.10, 10.9, 10.8, 10.7, 10.6 Operating Systems.
Offers a straightforward and fast data recovery solution.
It is a DIY data recovery software, no technicality involved.

3,165,867 people have downloaded it
Step 1 Download, install and launch Recoverit- Data Recovery software for windows and Recoverit Data Recovery for Mac on your computer.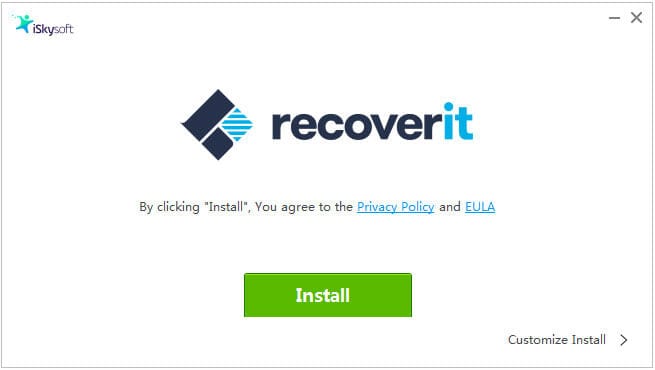 Step 2 Select the location of where your lost PDF file was stored before formatting either the hard disk or recycle bin and then click the "start" at the bottom right to begin the scanning process.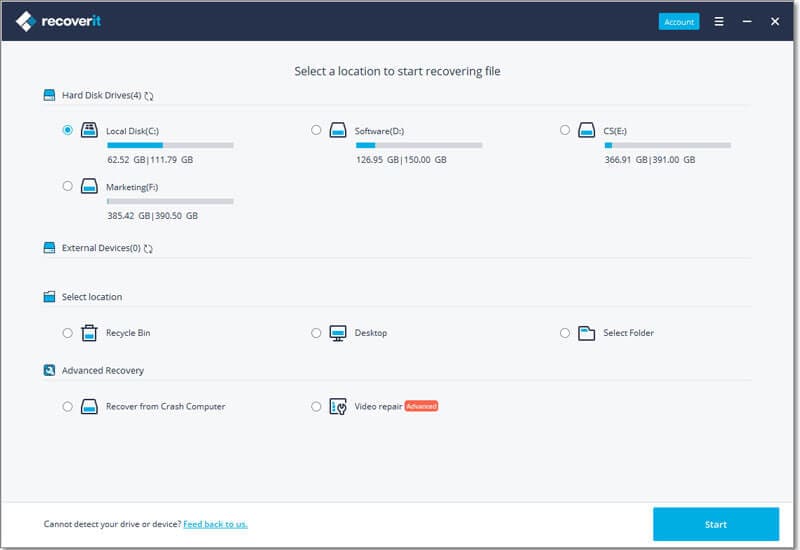 Step 3 During scanning search for your preferred PDF file, select it, and click on the "Recover" button at the bottom left corner of the screen to restore the file.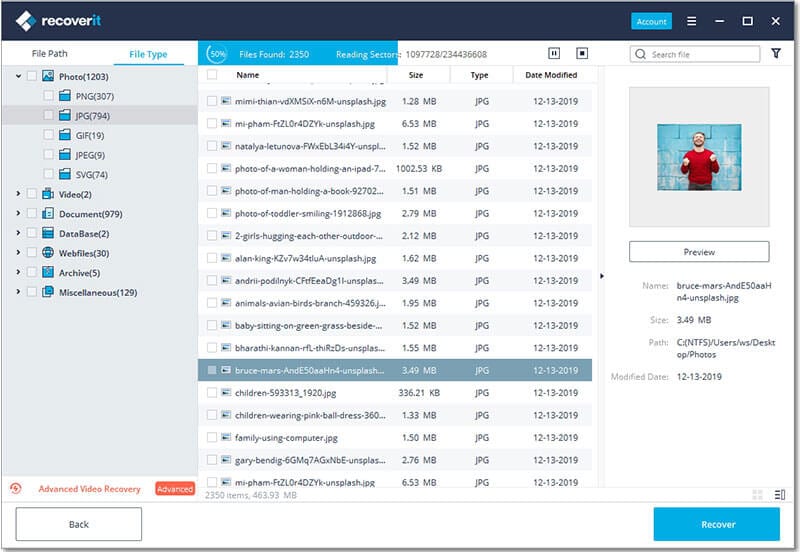 Step 4 Save the file in whatever directory you choose. If cannot find the required PDF file, click on the "All-Around Recovery" mode. This will run a deeper scan on every partition of the computer.
These steps are user-friendly and easy to follow. Using recoverit is your best fit to recover files from formatted hard disk or partitions. It gives you a 100% guarantee for getting back your file exactly the way it was stored neither corrupted, broken, or of low quality. Download, install, and use recoverit now to recover pdf files from formatted hard drive and get back to business!
Conclusion
I hope this article helps you next time when you lost all PDF files due to formatting without backing them up, keep calm, follow the solutions that we provided in this article. If you are looking for the best way to recover unsaved PDF files, this article will give you the hand; besides that, if you would like to know more about how to recover PDF files, check our website for more tips!