Do you want to learn how to recover deleted PDF files? Great! You are at the right place. It's obvious that you have lost your PDF files, the reason might be anything, accidental delete, corrupted drive, physical damage etc, but it's a very tough situation to be in. Losing your PDF files means losing your very important data. But don't worry, go through this article and learn how to restore lost PDF files.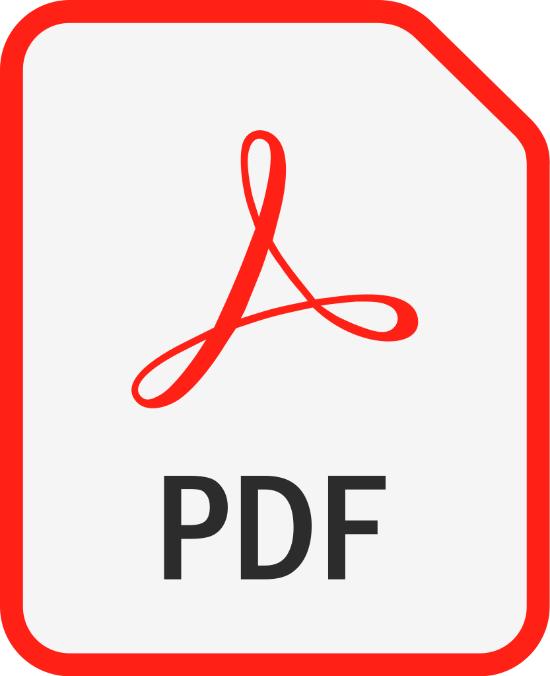 Precautions to Take Before Recovering Deleted PDF files
As soon as you notice that your PDFs has been lost or have been deleted by you accidentally, the first step you should take is to stop using that storage drive or your system.
When a PDF is accidentally deleted, it's not totally erased from your system, it stays there until the data is overwritten. Thus, to find your PDF files more easily and recover them, it's better to stop using the drive.
Solution 1. Go Through Your Recycle Bin First
The first thing that you can do to find PDF files that were lost is to check your recycle bin. It happens quite often that you lose your files during transfer or accidental bulk delete, and where those all lost files will be resting? In your PC's recycle bin. All you need to do is to go to the recycle bin of your computer and search for all the lost PDF files.
If your files were accidentally deleted or were lost due to some reason and if they are in the recycle bin, you should try to find them as per date, as the files are sorted by the date in the recycle bean. In case you find the files, just use the right click of your mouse and restore them. And if they are not there, you should move on and try other below-listed ways to recover PDF files.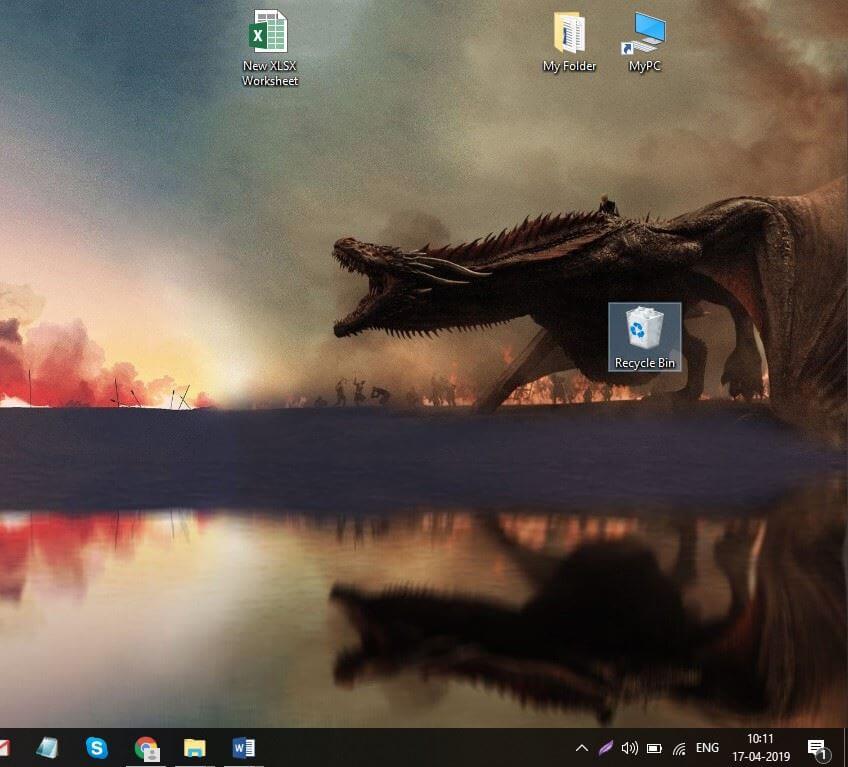 Solution 2. Check All of Your Backup Drives
This PDF saving try comes on the second, and this too is very obvious, but not all can have a luck to recover their lost PDF with the help of it.
If you have lost your PDF files due to accidental deletes, corruption, or any other reason, and you had their backup in any of your backup drives, you can simply reach out to those drives and recover deleted PDFs. There are online backup drives and there are offline backup drives. Some are connected to the cloud and some backup data on your own system. If you are taking service from any of this kind of backup drives, you might be lucky enough to just reach out to your account on those drives and get your PDFs back.
But you can recover your PDFs with the help of backup drives only if you had the backup previously or if you had the automatic backup option enabled.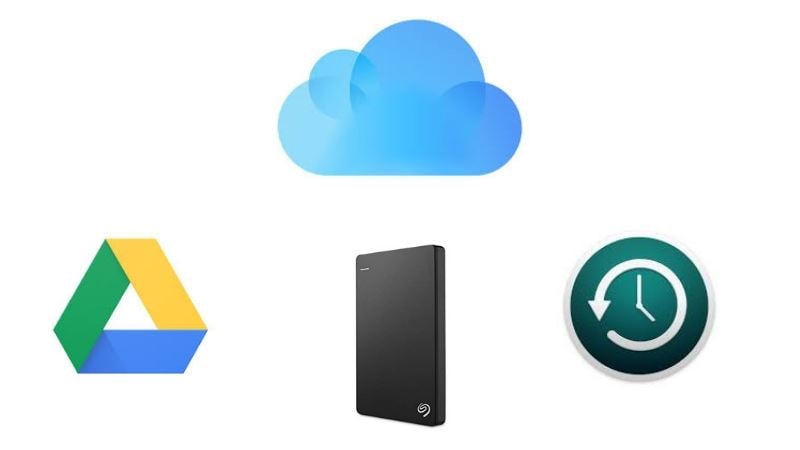 Solution 3. You Can Try to Restore from Previous Versions
There is a way by which you can get your lost PDFs back, but there is a catch. You won't be getting the very recent version back, the version you will be able to recover will be the previous version or one more version older.
Your PDF's read and write software on PC have its own integrated AutoSave feature, which automatically saves the file you are working on at a fixed time interval, but only if you have enabled the feature. So, if you lose any of your PDF files and you had the AutoSave option working in the background, you can simply restore PDF files in form of their previous versions.
Other than the integrated AutoSave option, there are other backup options like Google Drive from where you can restore your PDF files.
Solution 4. We Would Recommend That You Try Recoverit (IS)
Now here comes the actually reliable and always working method, the Recoverit (IS). If any of the above-mentioned methods don't work for you, you should directly go for the Recoverit (IS) to recover all of your deleted PDF files. The software is trustable, efficient, easy to use, and flexible.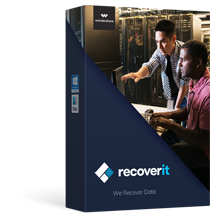 How Capable is Recoverit (IS)? The List of Features:
iSkysoft can recover all of your deleted PDF files, and other than your PDFs, it can also recover all other documents like DOCX, XLSX, PPT, HTML, etc.
iSkysoft comes with a number of recovery modes such as Deleted Data Recovery, External Device Recovery, Lost Partition Recovery, etc. The different modes cover all of your recovery needs.
The software is very easy to use and have interactive UI.
iSkysoft comes with 98% success rate and best user ratings.
It is the quickest recovery software in the market.

3,165,867 people have downloaded it
How to Recover Deleted PDF Files?
Step 1 Start with downloading and Installing the Software. After installation launches the program and chose the recovery mode that suits your recovery need.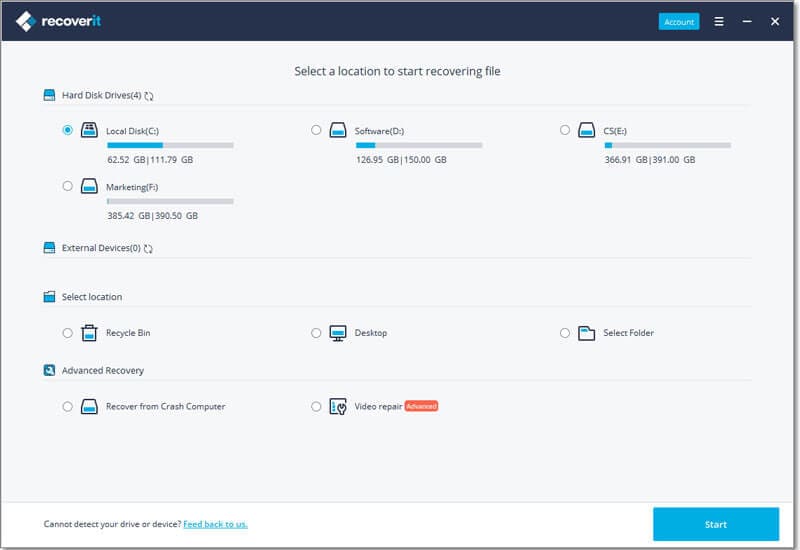 Step 2 Choose the storage drive to recover your deleted PDFs from it in the next window. Proceed ahead with the scanning.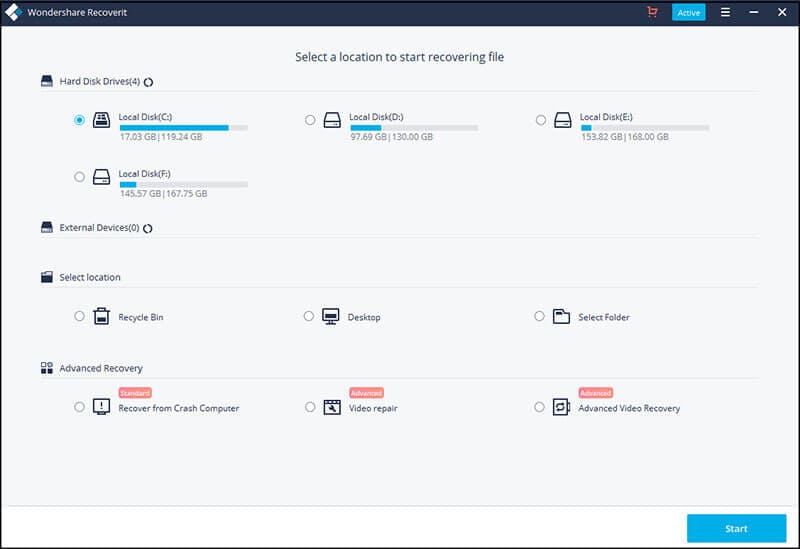 Step 3 The program will show you the preview of all the possible recoverable data, chose the kind of data you want to recover i.e. PDFs, and then chose all the PDFs that you want to recover, select a location and click Recover.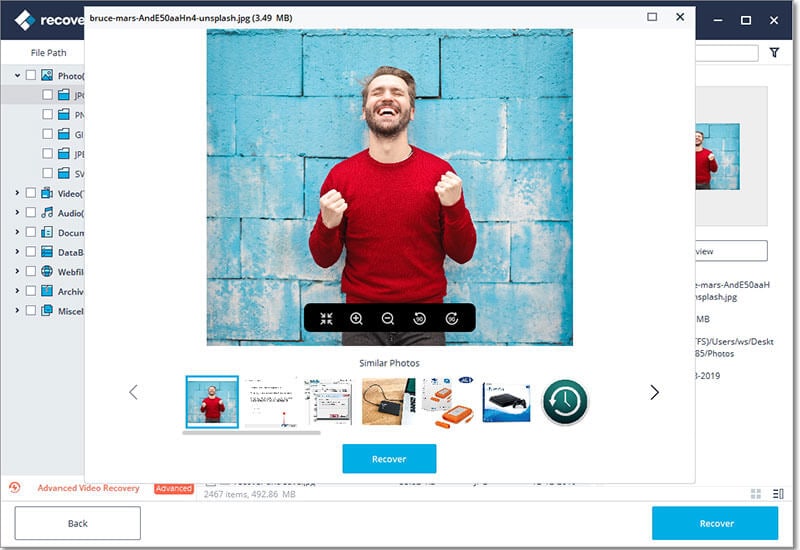 In a few moments, all of your lost PDFs will be recovered to your PC.

Tips: Always Give Priority to AutoSave & Backup
It's easy to recover deleted PDF files with iSkysoft, but it's not good to always rely on recovery methods and keep losing your PDFs.
It's always good to take help of integrated AutoSave and Backup methods. Keep the Autosave enabled for your PDFs with the minimum time interval to avoid losing your PDFs.
In the end, there are plenty of answers to your question of how to recover deleted PDF files, but only a few of them are reliable and can be trusted. iSkysoft is one of the best software that you can trust to recover your deleted PDF files easily. Of course, there are other integrated methods, but they can not be trusted every time.