"I had to factory reset my Samsung S8 recently to troubleshoot a problem. Sadly, I also lost my stored data in the process and can't get back my important files now. Is there any way to do Android factory reset recovery?"
- a question from Quora
This is a query posted by a concerned Android user on Quora about Android data recovery after a factory reset. Ideally, users have to factory reset their device due to all kinds of reasons. As a result, they end up losing all the stored data on the device. While it might seem like the end of the world, there are still some solutions to recover data after factory reset Android. Here, in this informative post, I will cover the same and teach you how to recover photos after factory reset Android.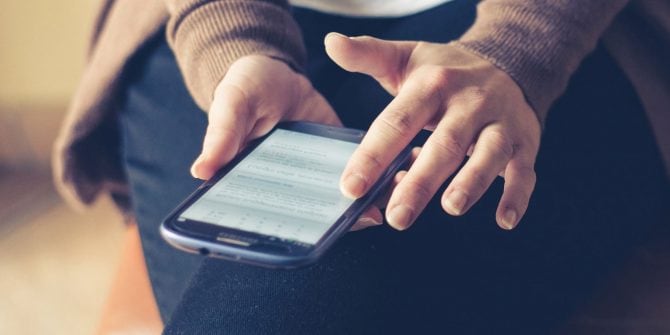 Part 1: Why Factory Reset Your Android Phone?
Since a factory reset erases the existing data on an Android, it is mostly avoided. Though, there are times, when users have to factory reset their devices unwillingly. Some of these situations can be as follows:
If the device is malfunctioning, a factory reset would help you fix its persisting issue.


Sometimes, users factory reset their device before reselling it to someone else.


There are times when people end up factory resetting their phones by mistake.


If your device has been infected by a malware or its storage has been corrupted, then do a factory reset.


It will also be extremely helpful to fix a firmware or boot related issue on the device.


Some other issues like app crash, corrupt firmware, device bricked, etc. can also be fixed by factory resetting the device.
Part 2: Is It Possible to Get Back Files after Factory Reset Android?
Before we discuss how to recover data after factory reset Android free, it is important to answer this question. In a nutshell, yes – it is possible to restore your data even after deleting it.
The first scenario is restoring it from a backup. That is, if there is an existing backup of your Android device or if it is synced to cloud, then you can easily retrieve your data from it.
Alternatively, you can also use a data recovery tool if a backup is not maintained beforehand. When something is deleted from any storage unit, it isn't wiped off right away. Instead, the space allocated to it is marked available to be overwritten and the data becomes inaccessible. By using a recovery tool, we can try to extract it.
Part 3: Recover Data after Factory Reset Android with Backup
If you have already maintained a backup of your Android device on the local storage or any other cloud-based server, then you can easily get it back. Here are the two possible ways to recover data from factory reset Android via its backup.
Method 1: Rescue files from the local backup
Most of the new-age Android devices these days come with inbuilt backup and restore options. Therefore, if you are also a thoughtful Android user, then chances are that you must have already taken a backup of your data. Later, you can just go to its settings to recover data after factory reset Android.
Step 1 Firstly, connect your Android device to the system and use it to transfer files. Copy the backup file (or content) from the system and paste it on your phone's storage instead.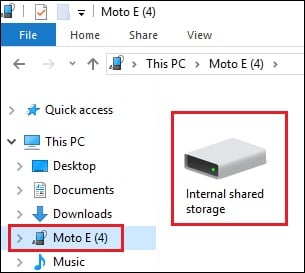 Step 2 After copying the backup content, disconnect the device. If you have copied individual files, then you can access them readily.
Step 3 In case an encrypted backup file is copied, then unlock your device and go to its Settings > Backup & Restore.
Step 4 Go to the Backup & Restore settings here and choose to "Restore from Backup" your data. This will load the backup file's content and you can restore it to your device again.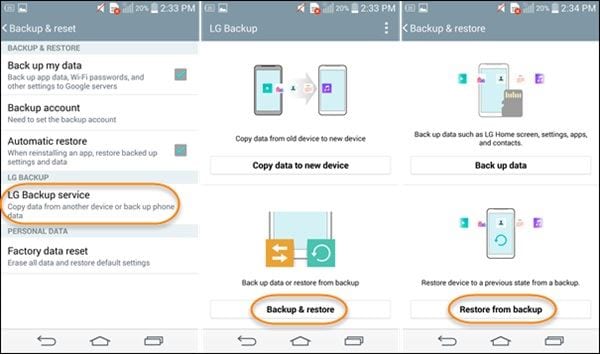 Method 2: Retrieve files from Google Account
One of the best things about Android devices is that they are automatically connected to a Google account. Therefore, you can also enjoy its free service to backup or sync your data. In case of an unwanted data loss, you can take the assistance of your Google account to get back your content. To do Android recovery after factory reset using your Google account, follow these steps:
Step 1 Make sure that you have already taken a backup of your device on Google. The Google Drive app also lets us take a dedicated backup of our data on its server.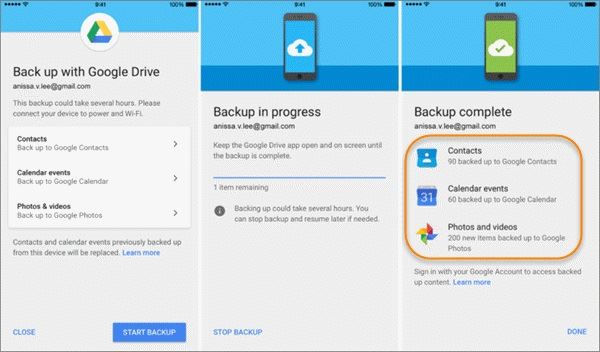 Step 2 After when your device resets, you need to perform its initial setup again. This time, choose to restore data from Google and make sure you are signed-in to the same account.
Step 3 The device will automatically detect the existing backups and will let you select the file of your choice. Furthermore, select the data you wish to get back on your device after the factory reset.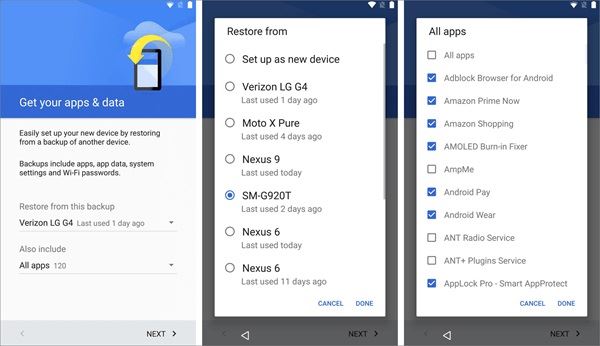 Step 4 Alternatively, you can also sync your data from your Google account. Just go to the Google account settings and enable the option to sync your photos, contacts, apps, etc. again.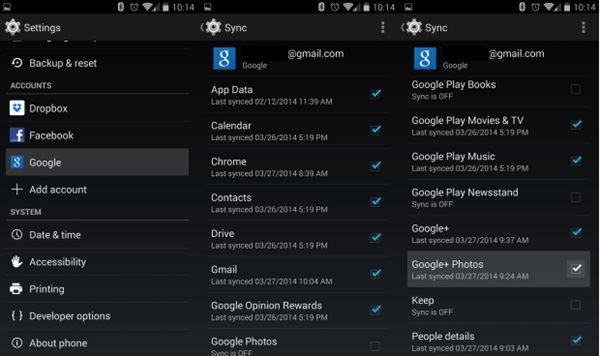 Part 4: Recover Data after Factory Reset Android without Backup
In case if you have not maintained a prior backup of your data, then you need to use a recovery tool like Recoverit (IS). Recommended by experts, it can retrieve all kinds of lost data like photos, videos, music, contacts, documents, and so much more. Though, you can only perform data recovery on your phone's SD card using it instead of its internal storage as of now. Thus, if you have suffered from any kind of data loss from an SD card, Recoverit (IS) would be a perfect solution.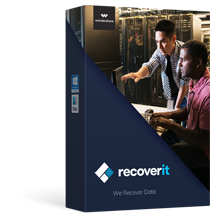 A Life Saver to Solve Your Data Loss Problems!
It is compatible with both Windows and Mac operating system.
It supports a large number of storage device type including hard drives, USB flash drives, SD cards, etc.
All major types of files can be recovered including music, images, video, documents, emails, and archives.
It has a deep scan features for in-depth scanning of the hard drive for searching files to recover.

3,165,867 people have downloaded it
It supports all kinds of micro, mini, and standard SD cards from every leading brand. Also, the tool is extremely easy to use and will even let you preview your data before restoring it. Here's a quick tutorial on how to recover files after factory reset Android using Recoverit (IS).
Step 1

Connect your SD card

Carefully, unmount your SD card from your Android phone and connect it to your system instead. Now, launch the Recoverit (IS) application on your Mac or Windows PC and wait for it to detect the SD card. You can find its icon under the external devices section. Simply select the inserted SD card and click on the "Start" button.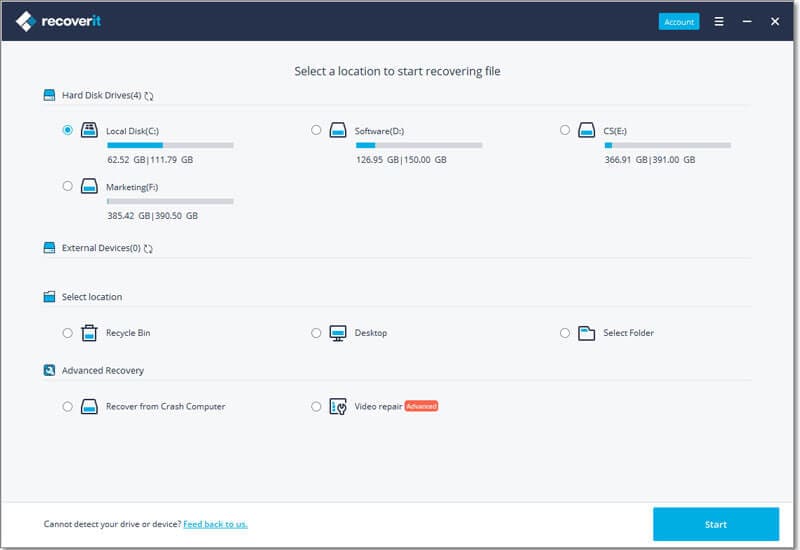 Step 2

Wait for a while

Just sit back and wait for a few minutes as the application would extract your lost or deleted data from the SD card. You can see the progress of the data recovery process from an on-screen indicator.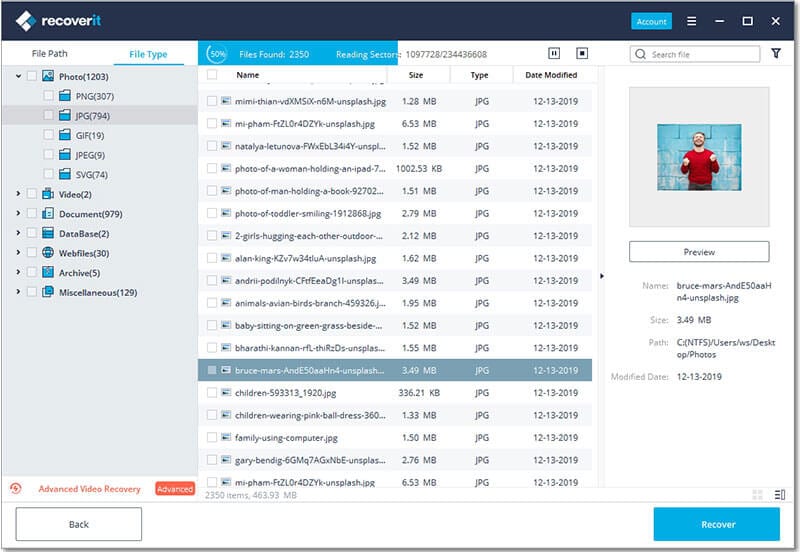 Step 3

Preview and recover your data

Once the process is completed, the extracted data would be listed under different categories. You can just preview your data and select the content that you wish to save. In the end, just click on the "Recover" button and save your data on the location of your choice.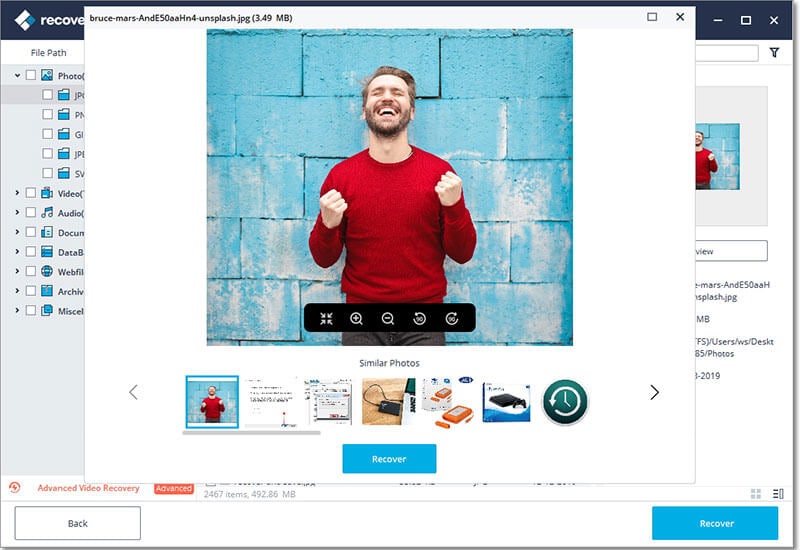 That's a wrap, everyone! I'm sure that by now, you would be able to recover photos after factory reset Android. Since Recoverit (IS) is an extremely resourceful tool, it will certainly come handy to you on different occasions. Whenever you suffer from an unexpected loss of data on your system's storage or any other external device, just give this recovery tool a try. Apart from the listed methods, if you have any other solution regarding Android factory reset recovery, then feel free to share it with our readers in the comments below.