Often, we find ourselves in sticky situations of having lost precious data- whether it is photos, documents or audio/video files, their recovery seems impossible. Data recovery is a solution for all such situations and with various data recovery tools available to make this accessible to everybody, it isn't all that hard to go about this process.
For phones with unconventional Operating System, like Windows or Blackberry, several features don't seem accessible in terms of apps, services and more. But there's no reason to worry when it comes to data recovery because the process of BlackBerry deleted photo recovery for Playbook is made simple and easy with data recovery tools like those offered by Recoverit.
Part 1. How to Get BlackBerry Deleted Photo Recovery with Recoverit
One of the best software out there for data recovery, Recoverit (IS) offers an easy and effective solution to recover deleted photos and videos from BlackBerry Playbook.
Recoverit enables data recovery in phones wit Android and Windows which has memory card along with helping you get back data that has been lost in several situations including that lost due to virus invasion, improper formatting, system crash, and much more.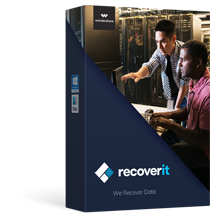 Why Choose This BlackBerry Playbook Photo Recovery Software:
Highly Efficient: The data recovery process is highly efficient with powerful algorithms that ensure the safety of your other files while recovering your photos.
Scanning Process: The data recovery process is highly efficient with powerful algorithms that ensure the safety of your other files while recovering your photos.
Preview Function:

Recoverit

's unique preview function allows you to preview all of your selected options and helps you easily spot the target file.
Supports Various File Formats:

Recoverit

BlackBerry Playbook Photo Recovery supports almost all available formats for every file type including emails and zipped files.

2,965,271 people have downloaded it
Follow the Steps to Recover Deleted BlackBerry Playbook Photos.
Step 1. Choose the File Types
Firstly, you need to connect your BlackBerry Playbook to PC as an external storage device. Or you can take out the memory card in BlackBerry Playbook and connect it to PC directly. Then download Recoverit BlackBerry Playbook Photo Recovery software from iSkysoft official website. Launch it after the installation.
Step 2. Choose the Location
In the next window, you will be asked to choose the location where you accidentally delete the photos from. Then click "Start" button to start scanning process.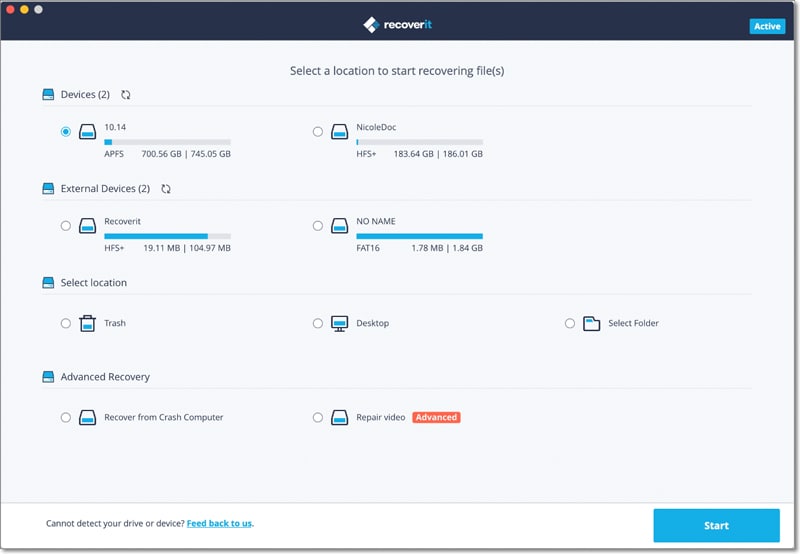 Step 3. BlackBerry Deleted Photo Recovery
When the scanning process complete, the software will list all the scanned photos for you, you can preview and choose the photos you need, after that, you just need to click "Recover" button to get them back. You just need these 3 easy steps to complete BlackBerry Playbook photo recovery process.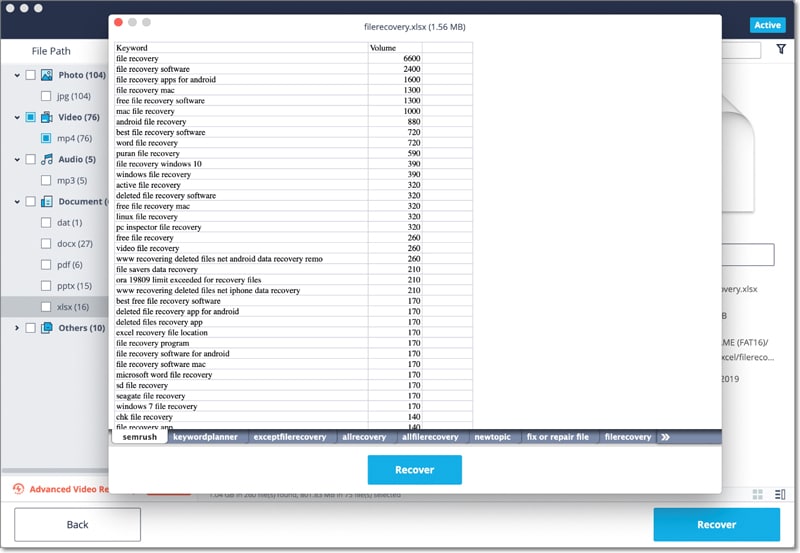 Part 2. Several Safety Measures to Get BlackBerry Photo Recovery
Deleting your BlackBerry Playbook photos by mistake is unintentional and is a problem that can be solved, but not all data once lost can by found again. The best way to prevent a problem is to stop it from occurring.
Preventing BlackBerry Playbook data loss is lot more hassle-free than recovering all the different kinds of files you've lost. While Recovery gives you a second chance to use your files and keep them carefully, it also takes up a lot of your time - time that could easily be saved by following these safety measures to avoid data loss.
1. Regularly Back Up Data
Keep regularly backing up your important files to avoid losing them in case your computer crashes or you lost them suddenly due to a power failure. The backed-up files will help you restore your previous data and also act as replacements in case you've permanently lost your files.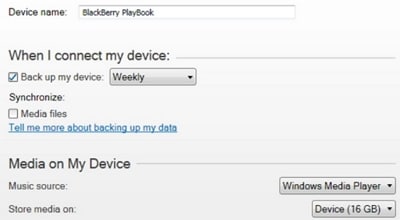 2. Use Virus Detection Programmes Regularly
Use anti-virus software for BlackBerry Playbook and use it to regularly scan your computer. A lot of files can easily become corrupted, inaccessible or get deleted due to a virus invasion. Regular scans will help you spot one before it does too much of damage and get rid of it while you still can.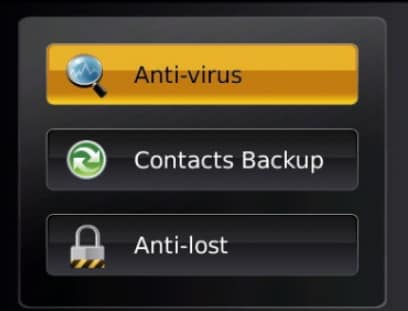 3. The Undo Feature
Several software offer undo features that help you get rid of them when they seem harmful or outdated. It's best to use these features and get rid of them before they cause undue damage to any of your files or documents in the computer.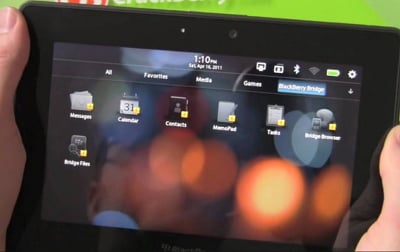 4. Programmes that Detect BlackBerry Playbook Problems
They are lots of software programmes that automatically detect when something is wrong with your PC. Downloading one of them might just turn out to be useful and help you detect an error and solve it before it gets out of hand.