"I recently did a factory reset on my laptop but unfortunately, I lost most of my data. I am now wondering whether it is possible to recover photos after factory reset laptop and what is the necessary procedure?"
- a question from Quora
With the high rate of file sharing on electronic devices, problems such as freezing are bound to happen. It is always in such circumstances that you may decide to wipe clean your devices. Factory reset does this best, by erasing out all data from your laptop or any other gadget. However, this act will automatically return your device to its default factory setting. When this happens, the only solution is to try and recover your precious data. Let's look at how you can recover photos from factory reset as well as how to avert further losses.
Part 1. Scenario: Photos Have Gone Missing Because of Factory Reset
There are scenarios which may compel you to carry out a factory reset for the good of your device.
It could be that your device is beginning to work slowly such that a restart does not yield any good value. In such a case, you can do a factory reset to get rid of unwanted applications that are slowing down the machine.
Software and hardware related conflicts could also be a leeway of a factory reset. This can help to get rid of unwanted settings that are no longer used.
Another scenario is to help overcome network problems such as inadequate data flow and streaming.
Unfortunately, the major problem comes when your important data suddenly goes missing after performing such an operation. Do not be weary in such a state though because you can still recover photos after factory reset as you are going to learn here below.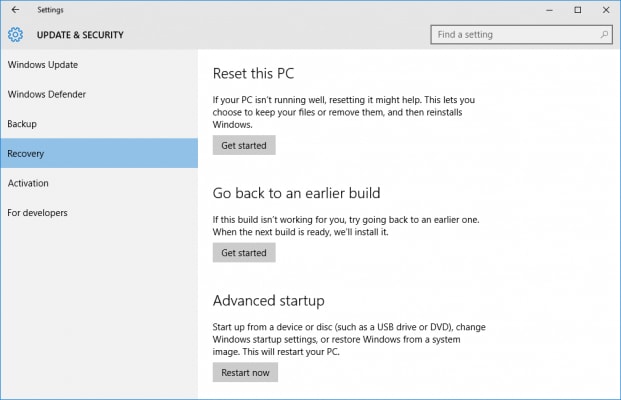 Part 2. Are My Files Still Accessible Even After Factory Resetting Windows?
It is true that photos and other data types do certainly disappear after carrying out a factory reset. The truth of the matter is that even if they are wiped from the internal data storage drive, there is an original hard drive that still keeps a copy. You may not be able to see your photos from your device's interface but keep in mind that photo recovery after factory reset is possible. The imprints of your data will continue to exist on the physical hard drive and hence can easily be traced back.
There are two ways via which you can retrieve back your lost photos after a factory reset. One is through the local backup of your device and the other is via using recommended third party software.
Part 3. Recoverit (IS): The Recommended Tool to Recover Files After Factory Reset
In the event that retrieving your data from the local backup does not help you then further assistance of the best tool may be required. Recoverit (IS) tool works best to recover photos from factory reset. It is indeed an all-in-one tool that can get your photos from lost partition recovery, deleted files, and formatted disk recovery. In as little as 3-steps, you are good to get back all of your data.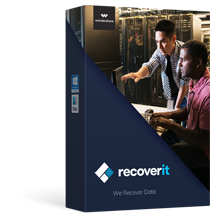 A Life Saver to Solve Your Data Loss Problems!
Recoverit (IS) has a user-friendly interface suitable for even beginners
It also has the ability to recover over 1000 data types, including graphics, documents, audio, and videos among other files.
This tool can recover data from any storage device like SD card, Flash drive, Pen drive, video player, etc.
The Windows Preinstallation Environment lets you access data via the system crash recovery mode.

2,965,271 people have downloaded it
These Simple Steps Will Help You Recover Images After Factory Reset Using Recoverit (IS).
Step 1. Select a recovery mode
After you launch Recoverit (IS), pick which recovery mode you need to use so as to recover pictures after factory reset.
Step 2. Choose from which location to scan
Here is where you will do the scanning of your lost photos be it from external or an internal disk. Once you pick the disk click on 'Start' to carry on with the scanning process.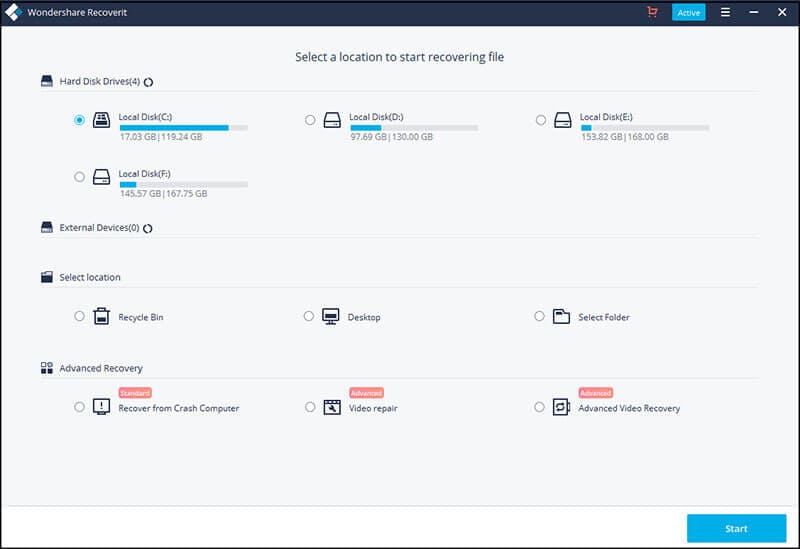 Step 3. Preview your photos
The scan process will recover your photos, which you can then preview before you restore them to your laptop. Simply tick your target files one by one after you confirm that they are the ones you need to recover.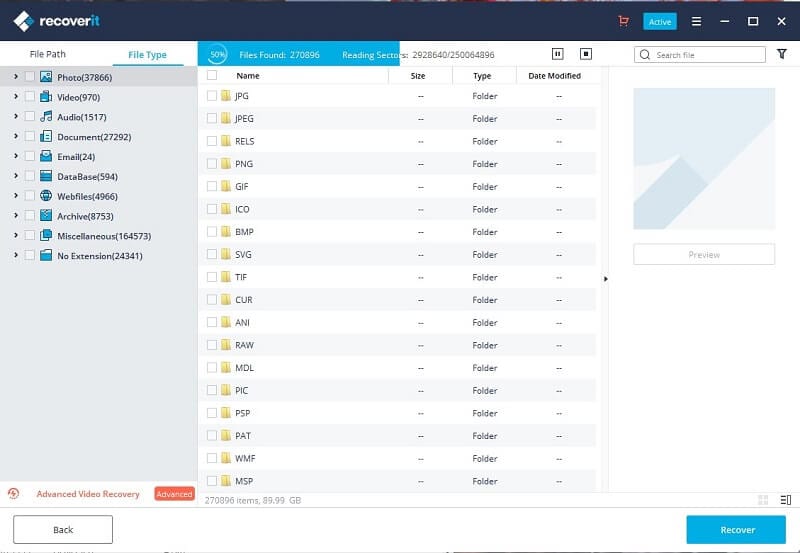 Step 4. Recover data
The preview process should help you make up your mind on which data you need to recover. The last step is to restore photos after factory reset. These, you can save to your laptop or transfer to another external storage device.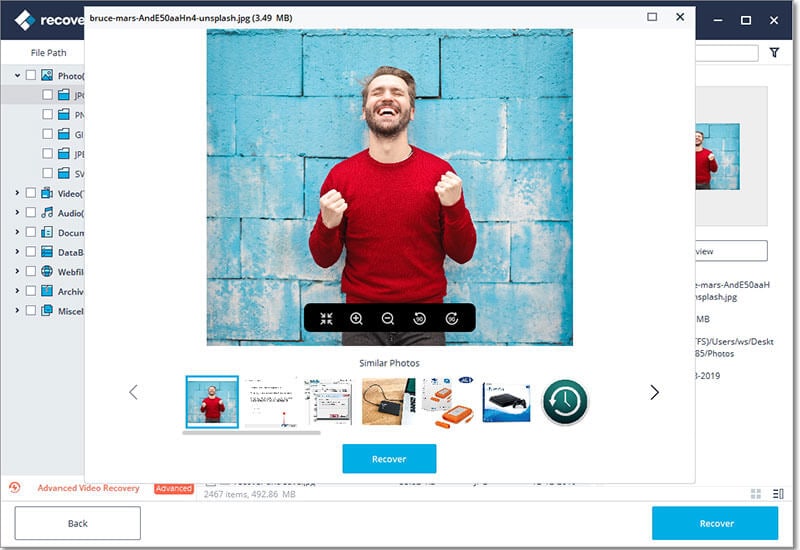 Part 4. Tips to Help You Get Photos Back After Factory Reset
Ensure you backup before restoring. There are various modes of backup which include iTunes, iCloud, Google Drive backup, just to mention a few. Once your data is in these systems, you can easily restore pictures after factory reset from them. Recoverit (IS) has the potential to recover not only your photos but your contacts, call logs, videos, messages and much more.
How to Reset Windows 10 With Your Files Intact?
Resetting your Windows operating system is the best way to go if you are having problems with its operational ability. So, how do you do this without actually losing your photos?
Actually, Windows 10 has an in-built reset function.
Go to the 'Start' button and then click on 'Settings' so as to be redirected to the Settings menu. Then click on 'Update and Security' from the menu.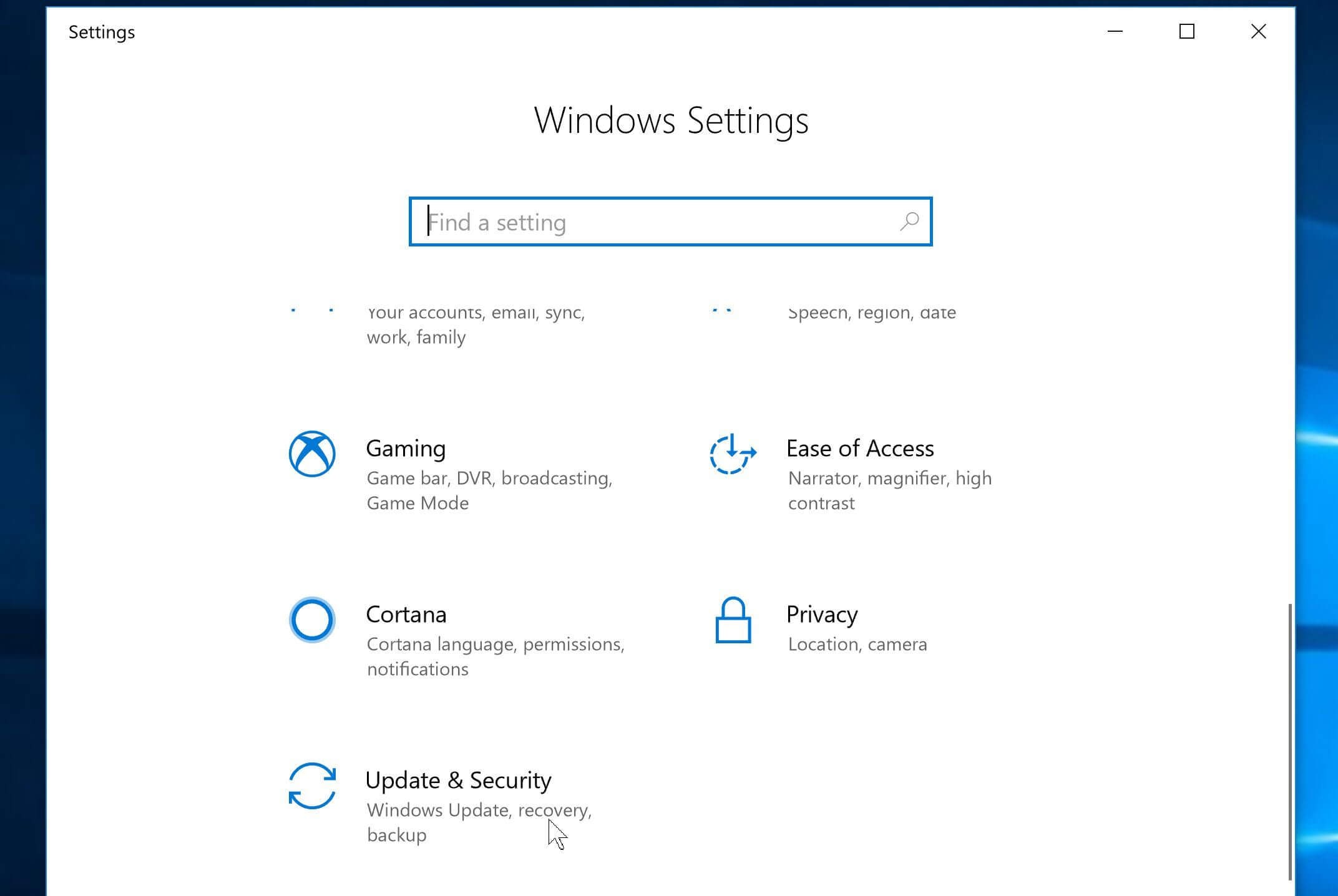 Choose the 'Recovery' option and be redirected to the 'Reset this PC' section. From here, click on the 'Get started' button. Take note of the 'Keep my files' option; As you restore Windows 10, you can also keep all your files. Click on the option to keep files. You would have reset Windows 10 without losing your files.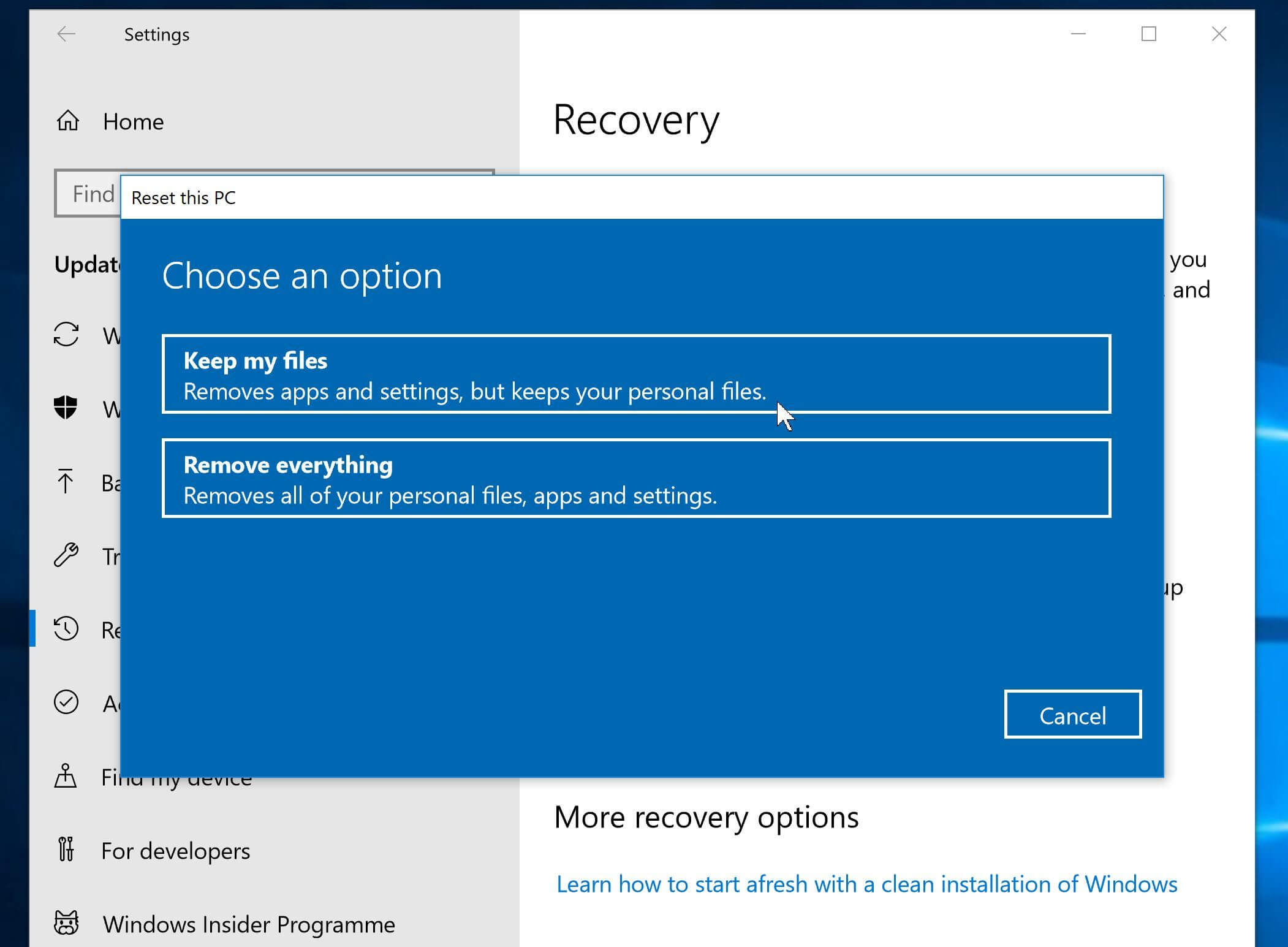 Conclusion
I am sure the above highlights have brought some light where darkness was starting to drip in. If you have been wondering whether photo recovery after factory reset is possible, you have sure proved that it is. Furthermore, best recovery tool such as Recoverit (IS) has all it takes to bring your photos back in no time. The other remedy is for you to back up your data so as to increase your chances of getting them back, especially after a factory reset.