If you are working over your PC and wish to post a social media update of a memory that you wish to cherish with your friends and family, you may require a proper illustrative description that would bring nostalgia along with old memories. Though you have a photo of that memory with you on your iPhone, you still may fail to figure out the method to shift that onto the PC and have it posted from there. Thus, transferring photos gets significant.
While you go through a series of techniques that offer quick services in data transfer, the use of iCloud in this specific purpose as compared to the conventional method has been found impressive and important. This article proposes and series of mechanisms that would allow you to transfer photos from iCloud to PC.
Part 1. How to Transfer Photos from iCloud to PC Selectively
Transferring photos from iCloud to a PC might seem like a generic procedure; however, every desktop has its own version of handling the transfer from iCloud. To understand the method that involves the transfer of photos from iCloud to a Mac, you need to look over the procedure offered below.
Step 1 Downloading images is probable through iCloud.com. Log in to the platform with your Apple ID credentials and observe a series of applications on the home window.
Step 2 Tap on "Photos" to proceed and lead to observe the list of images present on your iCloud. Browse through the folders to observe the stored images.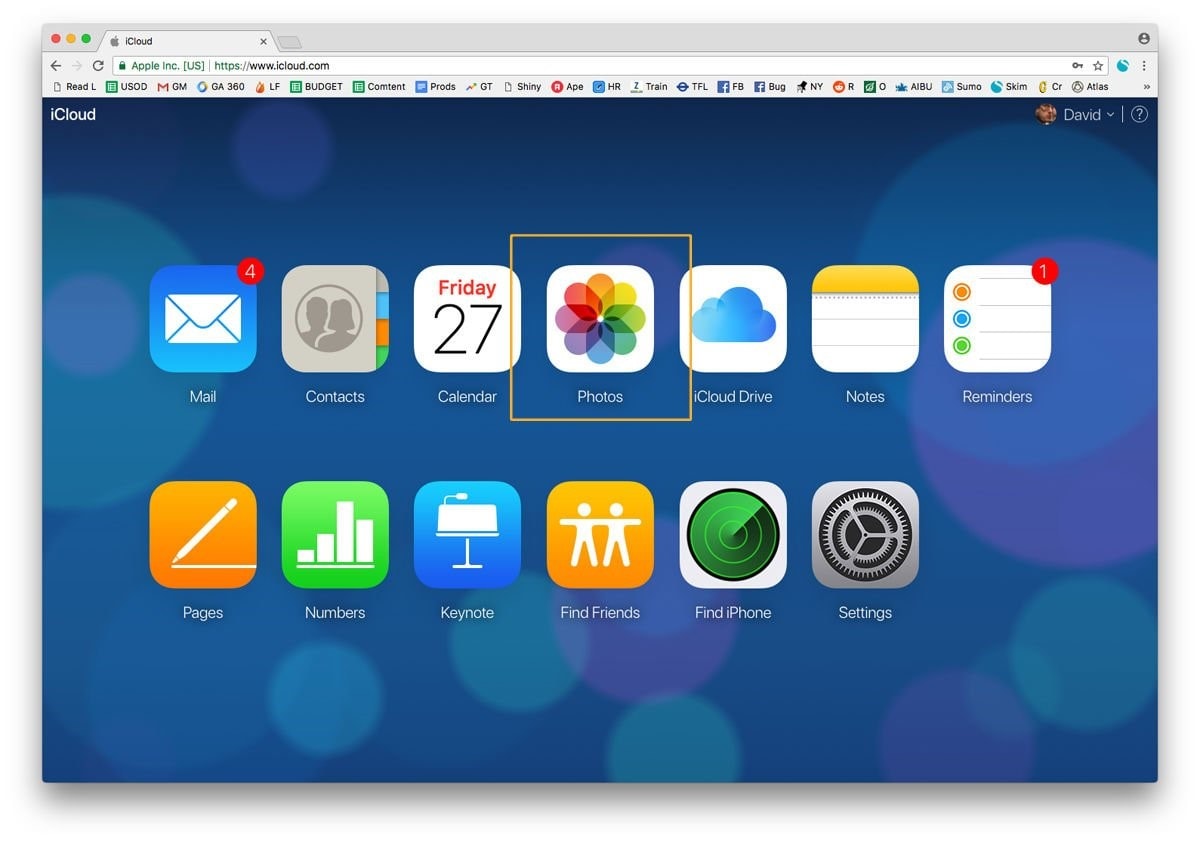 Step 3 After highlighting or opening a specific image, you can easily download it from the button present on the top-right of the webpage. The image is easily downloaded and can be observed in the "Downloads" folder.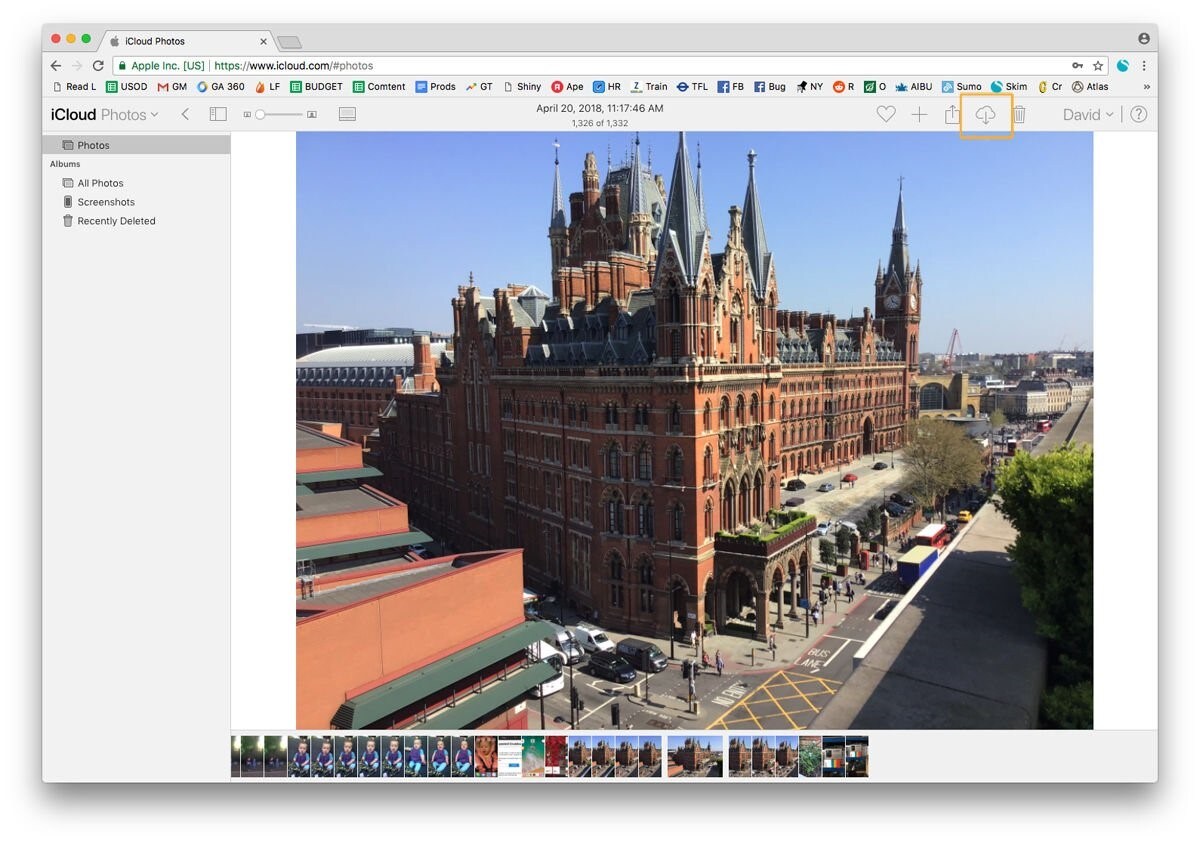 You may have thought that the iCloud services can only be accessed through their own dedicated devices. As you go through the procedure that involves downloading photos on your Mac, it should also come to your notice that iCloud supports file transfers across the Windows PC. To understand the process of setting up your iCloud service on PC, follow the steps discussed below.
Step 1 Download the "iCloud for Windows" service and proceed to launch it.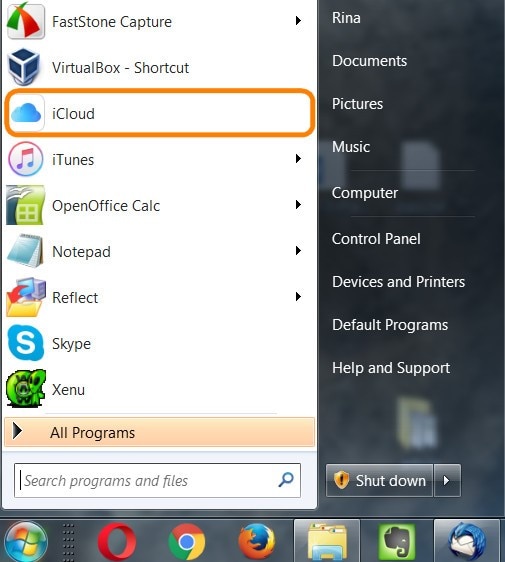 Step 2 In the list of options presented on the screen, select the button of 'Options' adjacent to the "Photos" section.
Step 3 Select "iCloud Photos" on the next screen and apply your settings by clicking "Apply."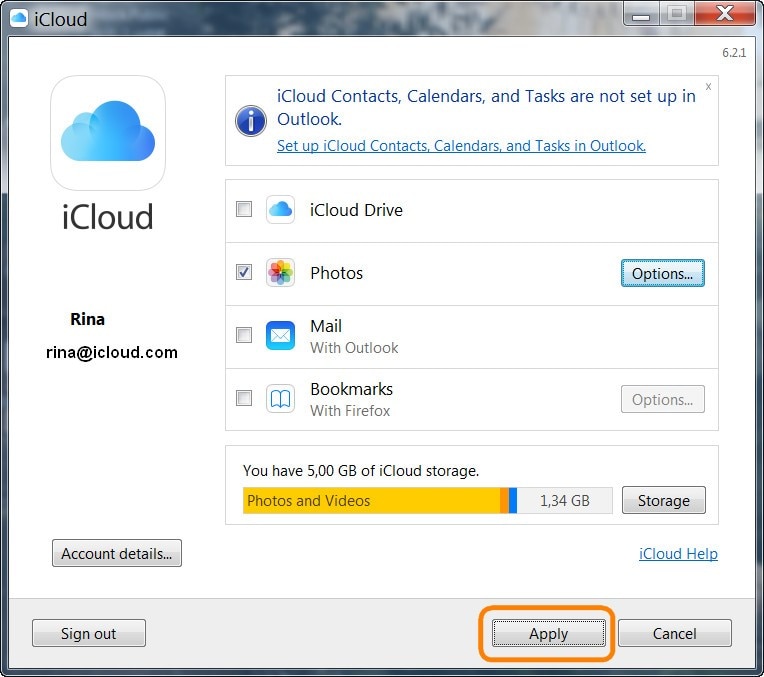 Following this, before leading towards understanding the process of download photos across your Windows PC, you should ensure that iCloud Photos is activated across all devices that are operating over the similar iCloud service.
As you confirm that the service is turned on and all photos are transferred across iCloud, proceed to follow the steps defined below.
Step 1 Access the system tray on the bottom of the screen. Select the "iCloud" icon among the settings.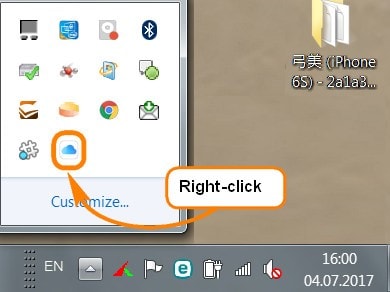 Step 2 With the options that open on your front, select "Download Photos" to initiate the transfer.

Step 3 The photos can be observed across the "iCloud Photos" folder present in the "Pictures" directory.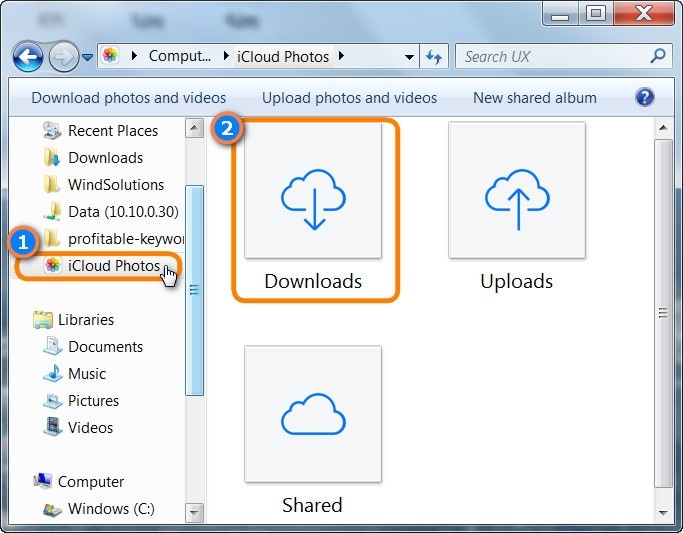 Part 2. How Do I Transfer All the iCloud Photos to PC at Once
Many users find it unnecessary to select all the iCloud photos and download it across their PC for multiple purposes. In cases where you wish to keep a backup of all the data that is present on your iCloud, you find such procedures that provide an easy transfer under a few clicks. Thus, leading towards a process that offers a remedy to download all photos at once, you should look over the guide presented as follows.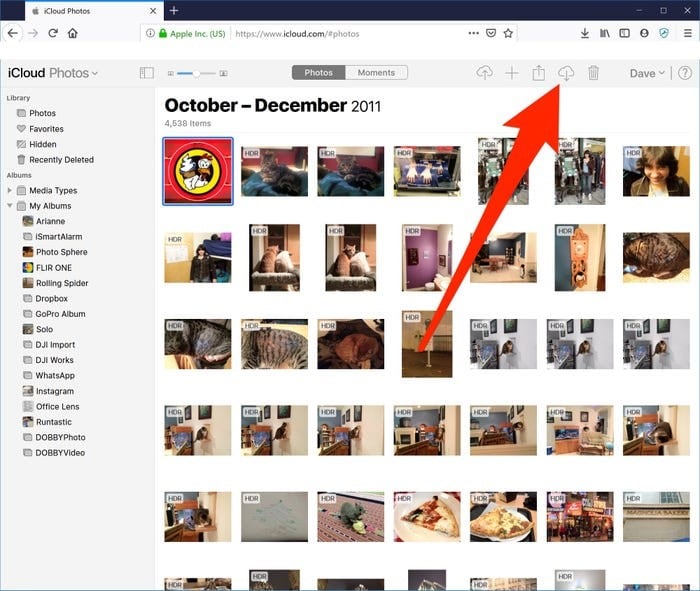 Step 1 Open iCloud.com on your browser and provide the appropriate credentials to log into the platform.
Step 2 Tap on the "Photos" icon and browse through the available photos that you wish to download. The albums are usually divided into "Moments" and "All Photos" to make the selection specific.
Step 3 For downloading a series of specific photos, you can simply select the images while holding the "Ctrl" key on your keyboard.
However, if you wish to download all photos, simply press "Ctrl + A" to select all photos. Navigate through the available options and tap on the "Download" button present on the top of the screen and save the files easily on your PC. It should be kept in mind that the photos that are download in a collection are saved as a compressed .zip file.
Part 3. How to Transfer iCloud Photos to Google Photos
In such cases where you have to transfer your existing photos from iCloud and keep them across another cloud service as a backup to save data across iCloud, you need to follow this simple manual to get to know more about transferring iCloud photos to Google Photos.
Step 1 Open iCloud.com and log in with your Apple ID. Access "Photos" from the given applications and lead into the photos that are saved across your iCloud. Select all the photos that you wish to transfer to Google Photos.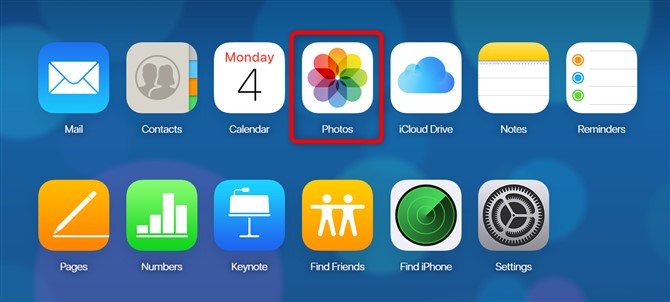 Step 2 Once selected, simply tap on the 'Download' button on the top-right section of the screen to download the photos on your computer.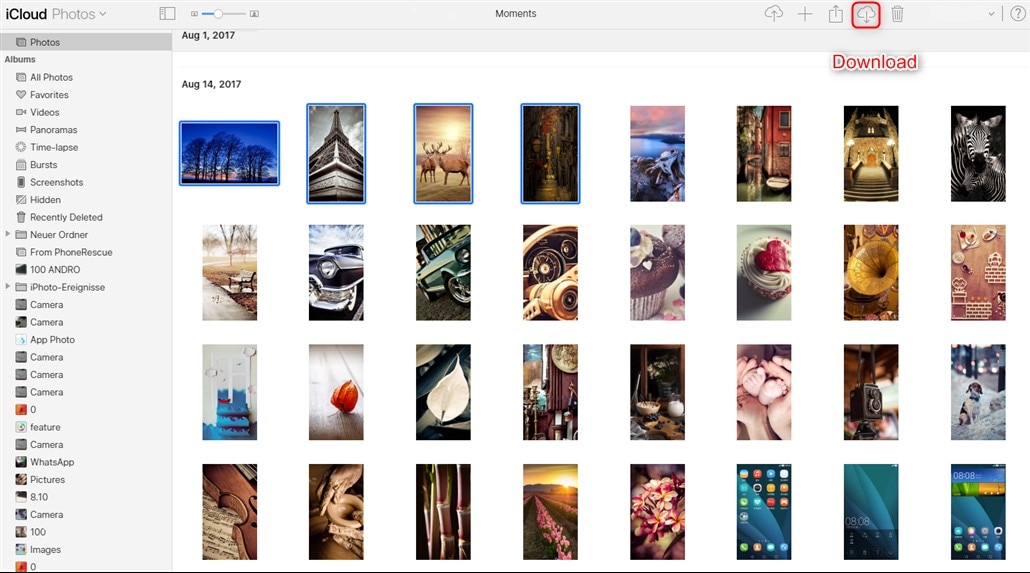 Step 3 Open Google Drive and provide your account credentials to log into the account. Tap on "New" followed by "File/Folder Upload" to browse the downloaded photos that are present on the desktop. Successfully transfer your iCloud photos to Google Photos.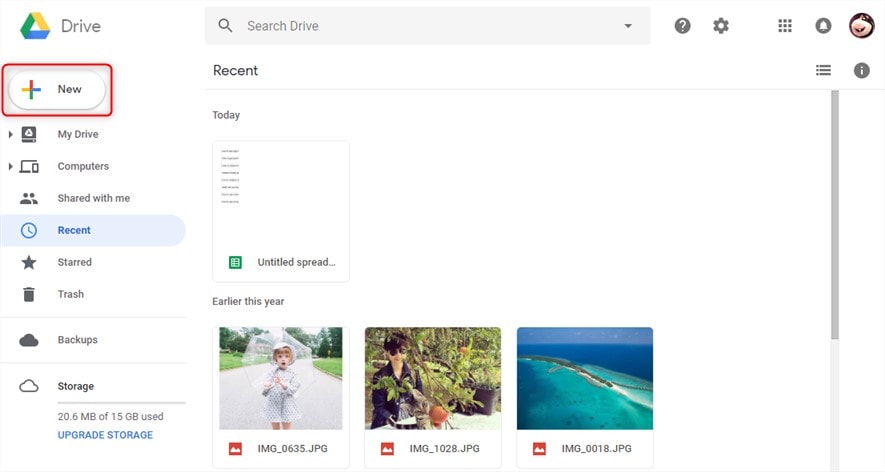 Part 4. Easiest Step: Transfer iCloud Photos to Any Device in One-Click
As you go through the variety of methods and techniques that are available for transferring iCloud photos onto any specific device or platform, there arises a basic concern of prolonged procedures. In such cases, there are certain remedies that offer you quick, one-click solutions that would transfer your iCloud Photos onto any device as desired.
This article introduces you to dr.fone – Phone Backup, a proficient platform that offers quick and single-click services for transferring iCloud photos onto any specific device. There are several reasons why dr.fone – Phone Backup should be preferred as compared to other existing techniques and dedicated third-party platforms.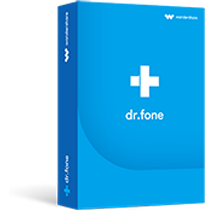 Easily Backup and Rrestore Photos from iPhone to iCloud
Selective backup of data across the computer.
Easy preview and restore options available for backing up data across any device.
Supported by all the latest models of smartphones.
No data loss experienced during backup or any other process.
3,782,659 people have downloaded it
To understand the procedure involving the transfer of iCloud photos to any device, you should look over the guide provided below.
Step 1 Launch and Connect
Open the dr.fone app on your desktop and select "Phone Backup" from the available options. Connect your Android device where you wish to restore data and proceed by selecting the "Restore" option.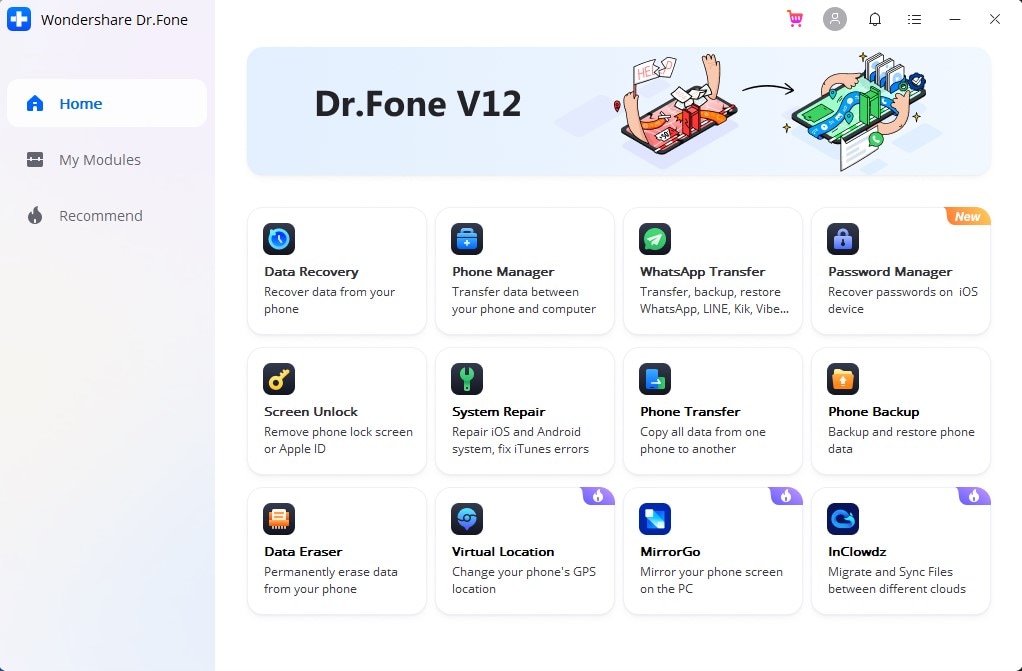 Step 2 Logging in to iCloud
Lead into selecting the option of "Restore from iCloud Backup" and log in to your iCloud by providing the credentials.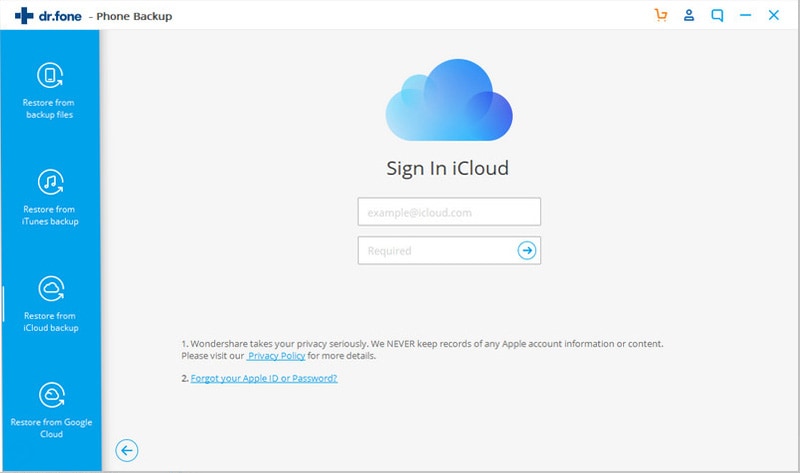 Step 3 Download Backup
On the next screen, with all the available backups displayed across a page, you may download any one of them and lead to observe the files categorized in folders.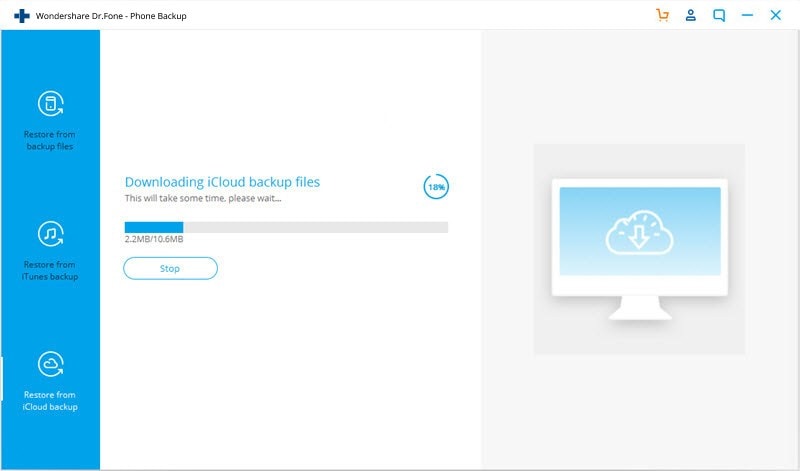 Step 4 Restore Data
Following this, you may lead yourselves into the "Photos" tab and select all the photos that are present on the backup that you wish to restore. Tap "Restore to Device" once selected to conclude the process.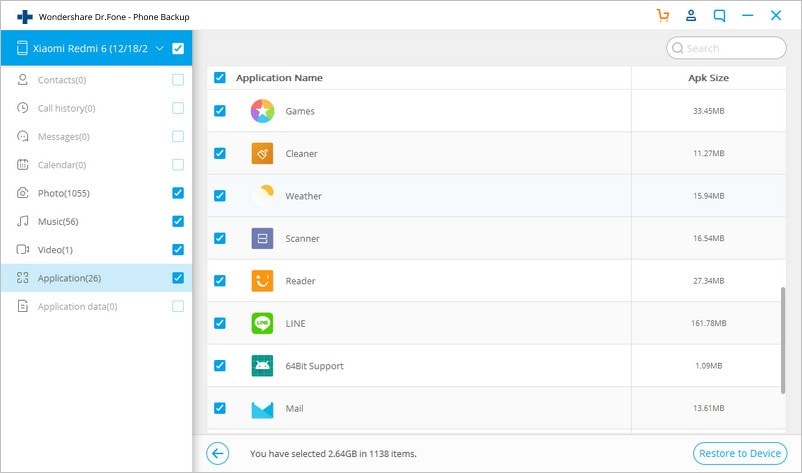 Conclusion
After reading this article, I really hope you have a comprehensive understand on how to transfer photos from iCloud to PC by following a variety of methods that are available across the market.