PowerPoint slides are an important component in official documents and base projects. Many workers feel the need to take the aid of PowerPoint presentations for a complemented representation of the idea they are to present to their colleagues.
There are several situations that often lead you into a difficult situation over managing the PowerPoint files. These files can be desperately overwritten and can be lost due to negligence. This article issues a detailed guide on how to recover overwritten PowerPoint file through various techniques and mechanisms.
Part 1. Why My PowerPoint File got Overwritten
Getting a file overwritten is not a very complex dilemma that would set you up in something quite strenuous to handle. While you are busy creating a PowerPoint presentation, there is a very extensive chance that you might accidentally get any of your important files overwritten due to an uncalled laxity.
This can be undertaken from the fact that the PowerPoint slide that is being created may have the same name or accidentally would have matched with the name of a previous presentation document, which was overwritten in a hurry. It seems to be quite a plain reason for overwriting; however, it does explain the oversight of a user while creating PowerPoint presentations.
Following this, there are several other scenarios that would have led you to overwrite your own important PPT files. For instance, if you are transferring data over an external device containing important files of your office, you may accidentally overwrite a certain document due to similar names. Another scenario may involve recovering and restoring a deleted file from the Recycle Bin, which may restore in such a folder that consists of another PPT file with a similar name, thus leading you into overwriting your own data.
However, when it comes to recovering the overwritten PowerPoint file, there are several assorted remedies that can be adopted by Mac users as well as Windows users at large.
Part 2. How Do I Recover an Overwritten PowerPoint File on Mac
If you dig deeper into the methods that would explain to you an unequivocal guide on how to recover an overwritten PowerPoint document on Mac, you may come across a variety of techniques that would help you in efficiently recovering the documents. This article considers discussing the most unique and robust methods that would provide you with effective results.
1. Recover Overwritten Files on a Mac with Time Machine
Mac users have a very expansive ability to manage their hidden and lost files through their built-in setup of development tools. Time Machine is a very impressive recovery tool that is offered for macOS users. Instead of going through the Internet in search of an appropriate recovery tool, Time Machine offers a very coherent interface to work on and recover your overwritten files.
Considering that your PowerPoint presentation has been previously saved over the Mac, it would have also formed up a copy of your file that would be secured in the platform. To understand the operation of a Time Machine, you need to follow the steps shown as follows.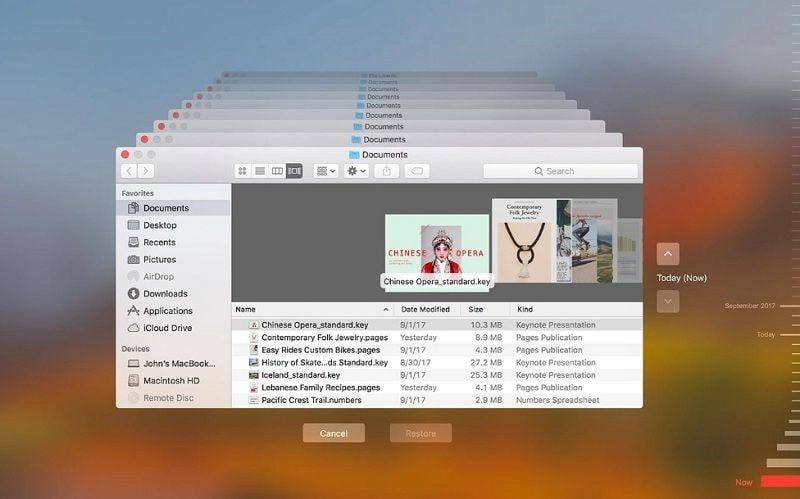 Step 1 You need to connect the backup disc of your device that is connected with the Time Machine.
Step 2 Navigate into the folder containing the files that you can restore. Over the menu of Time Machine, tap "Enter Time Machine."
Step 3 Locate the appropriate files with the filters to make the search easier. Over the confirmation of the file, tap "Restore" to execute.
---
2. How to Recover Overwritten PowerPoint File on Mac using Recoverit
A third-party platform might seem an extravagance when looking for a detailed method on how to recover an overwritten PPT file. However, with the uniqueness available in the market, this article would consider introducing Mac users to Recoverit, a platform that offers a very prolific environment to recover data of any type and issue over its platform. There are several reasons that make Recoverit the perfect option for a Mac user, which can be observed as follows.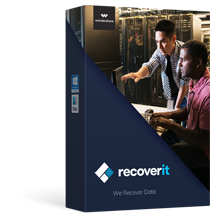 A Life Saver to Restore OverWritten PowerPoint Files on Mac!
A data recovery tool that allows you to restore all kinds of documents and media files with ease.
Figures out all issues that involve a common data loss scenario.
It follows a very simple and user-friendly interface to work on.
Offers a series of scanning modes for the recovery of data on your Mac.

3,165,867 people have downloaded it
To understand the procedure involving recovering an overwritten PowerPoint file on Mac, follow the steps displayed below.
Step 1 Selection of a Recovery Mode
Once you have launched into the Recoverit application, select a recovery mode for the retrieval of the overwritten PowerPoint file.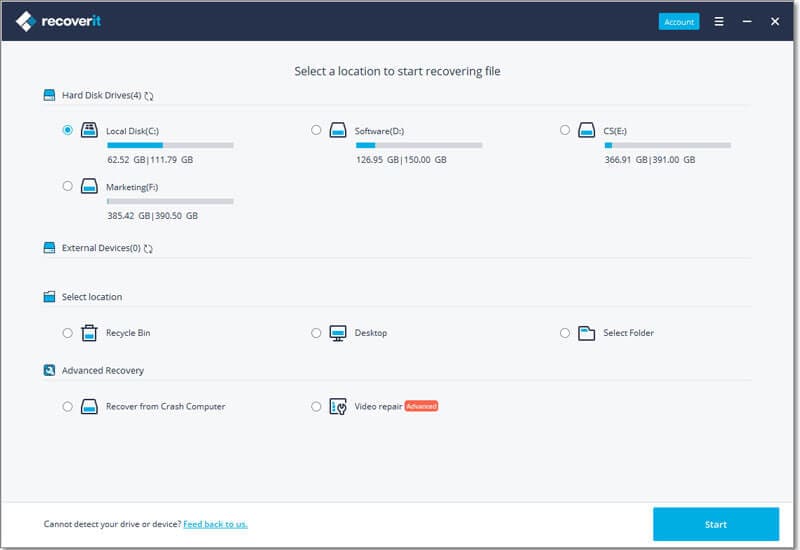 Step 2 Setting up the Location of Scan
You need to set up a location for scanning the PowerPoint file on your Mac. Cast out a partition or drive and proceed with the process.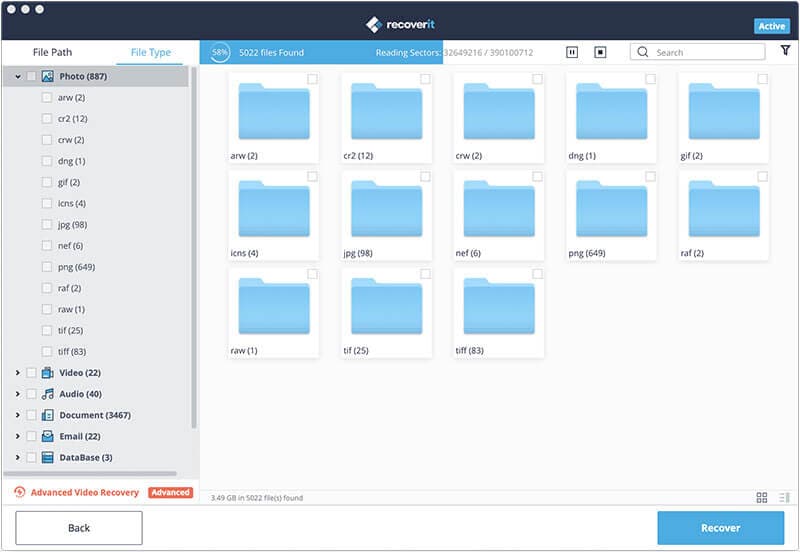 Step 3 Recover File
After a detailed scan of the selected location, the platform displays a list of files that have been deleted or lost in the Mac. Select the appropriate file and tap "Recover" to conclude.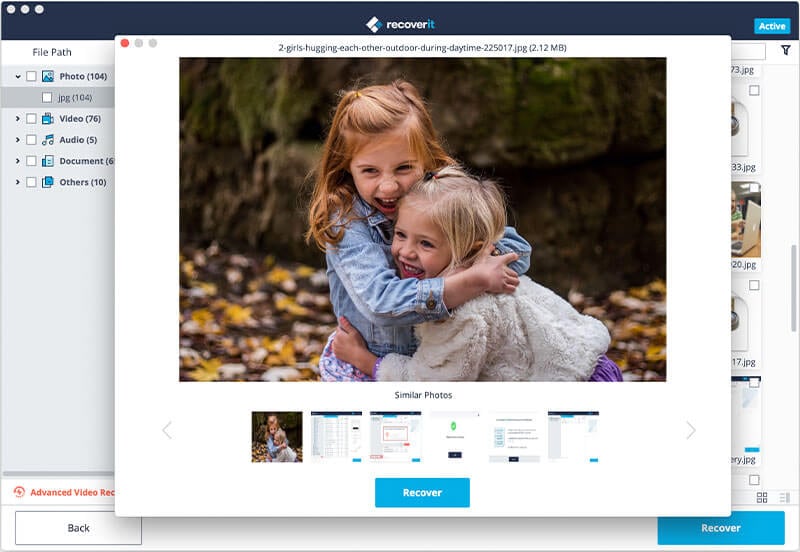 Part 3: For Windows Users: How to Recover Overwritten PowerPoint
Likewise, for Windows users, the process of recovering an overwritten PowerPoint file on Windows 10 can be executed over a variety of reasons and methods. Before moving into detailed methods, it is significant to try on a variety of techniques that are both simple and straightforward. While catering to the basic issues of Windows users, this article introduces you to a guide on how to recover an overwritten PowerPoint file on Windows effectively.
1. If You've Saved the File
Step 1 Open up the file that you have created and edited in a similar Windows.
Step 2 Access "File" on the top-left of the window and lead into the 'Info' section.
Step 3 You need to select the file labeled as "when I closed without saving" in the "Manage Workbook/Presentation" section. An unsaved section appears on the top of the bar, which can be restored by tapping on the "Restore" button.
2. If You haven't Saved the File
Step 1 Launch the PowerPoint presentation and access the "File" tab on the top toolbar.
Step 2 Tap on the "Recent" section followed by "Recover Unsaved Presentations" in the window that appears.
Step 3 A folder pops open containing the saved drafts. Select the appropriate file and open it.
Step 4 Save the file under a new unique name to avoid overwriting.
3. Recoverit Can Be a Great Choice
Third-party applications are considered equally significant over all kinds of platforms. Recoverit is not an option that only suits Mac users, but it can be quite efficient in providing services to Windows users as well. If you look into the pointers that make Recoverit a very monumenl choice, they can be synthesized as follows.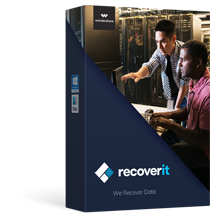 A Life Saver to Recover Overwritten PowerPoint File!
A data recovery tool that allows you to recover all files across your Windows device.
It follows a simple procedure of recovering the data.
It allows you to perform the function on the internal storage of Windows and the external storage connected along with it.
Recovers a very detailed set of data that have been corrupted over a common file scenario.

3,165,867 people have downloaded it
Conclusion
This article has provided you an introduction to a detailed guide on how to efficiently knock out the problem involving an overwritten PowerPoint file on Windows and Mac.