While PowerPoint is a secure and widely popular Windows tool, even it can suffer from a few limitations at times. For instance, users get their PowerPoint files corrupt due to a system crash, third-party tool, virus attack, or numerous other reasons. While the condition is unavoidable, you can take some preventive measures to perform PowerPoint repair. There are native methods that can help you repair PowerPoint file as well as dedicated third-party PowerPoint repair software as well. In this extensive guide, we will discuss all these solutions and teach you how to repair PowerPoint files in a foolproof manner.
Solution 1: Repair PowerPoint by Moving the Presentation to Another Location
This is the easiest and the most feasible solution to resolve PowerPoint error due to a corrupt or faulty location. If the partition or the external source where the PowerPoint file has been stored is corrupted, then it can affect your PowerPoint document as well. It might corrupt your PowerPoint file or even make it unavailable.
Step 1 To fix this, firstly locate where your PowerPoint document has been saved. It can be on an internal partition or an external connected source like SD card, USB drive, etc.
Step 2 Copy the PowerPoint file from the corrupt source and manually save it to a trusted location. For instance, you can move it to Desktop or create a new folder in a safe place.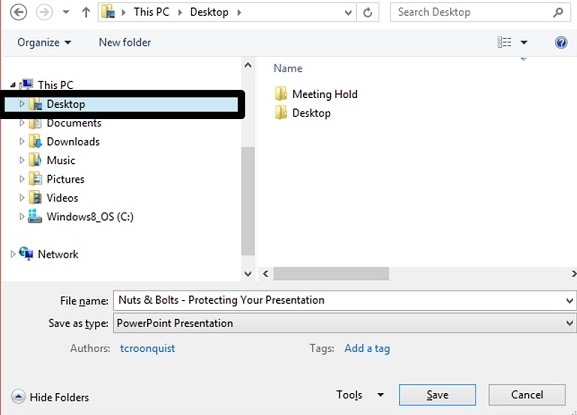 Step 3 Now, try to run the PowerPoint file from here by double-clicking it. If you want, you can first launch PowerPoint on your system and go to its File > Open to manually open the PowerPoint document.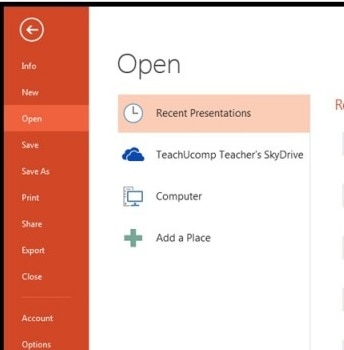 Step 4 While loading the file, you can click on the dropdown icon adjacent to the "Open" button. From here, choose to "Open and Repair" the document so that the application would automatically repair PowerPoint file.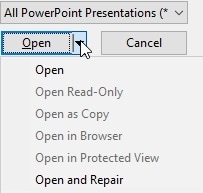 Even after you are able to repair PowerPoint file this way, consider running a diagnostic on the affected location. A disk scan by a utility tool or an anti-virus would help you get rid of any malicious component from the corrupt source.
Solution 2: Repair PowerPoint by Inserting Slides into a New Presentation
This is another simple technique that you can follow to repair PPT or PPTx files easily. In this, we will first launch PowerPoint and work on a new document. Afterward, the existing corrupt slides would be added to the new presentation. If the file was not severely damaged, then the solution would repair corrupt PowerPoint file easily. To learn how to repair PowerPoint file this way, follow these steps:
Step 1 To start with, launch PowerPoint on your system and work on a new document.
Step 2 Insert a blank slide at first and visit the toolbar. Go to the "Insert" tab and choose to add a new slide.
Step 3 Instead of adding a blank slide, click on the "Reuse Slides" option. Once you click it, a browser window would be launched.
Step 4 Manually browse to the location where the corrupt PowerPoint file is located and load it. This will automatically repair PPT file and will load the healthy slides to the new presentation.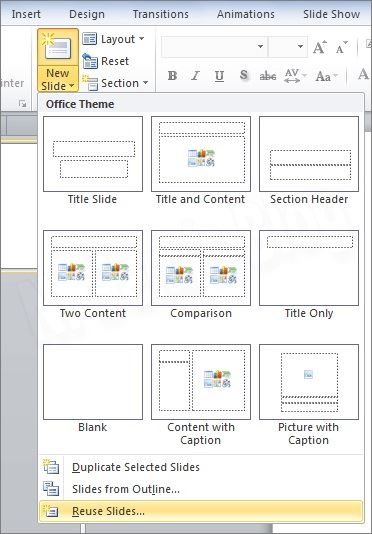 Once you are able to repair PPTx file (or PPT file), you can just save the document to any other trusted location and overcome this issue.
Solution 3: For Windows Users: Repair PowerPoint by Using the PowerPoint Viewer
PowerPoint Viewer is a freely available Windows application that is developed by Microsoft. While it doesn't allow us to create engaging PowerPoint presentations, we can use it to view the existing PPT and PPTx files nevertheless. Therefore, if the MS PowerPoint version that you own can't repair PPT or PPTx, then consider using the latest PowerPoint Viewer application instead. Though, you would only be able to view your presentations with this approach.
Step 1 To start with, install the PowerPoint viewer application on your Windows by following the simple on-screen instructions. Microsoft has made the application available for free for Windows users.
Step 2 Once the application is installed, launch it to repair PowerPoint file.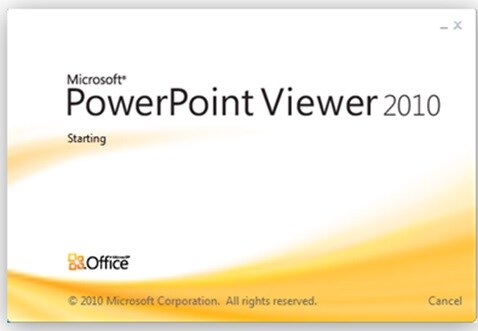 Step 3 Go to its File menu and choose to open a PPT or PPTx file.
Step 4 As a browser window will appear, simply locate the corrupt file, and load it. PowerPoint Viewer will try to extract the data so that you can view the repaired slides.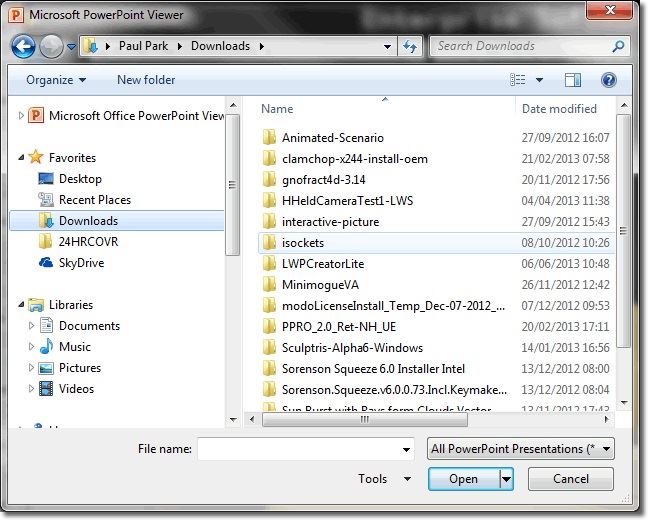 Solution 4: Repair PowerPoint by Opening PowerPoint in Safe Mode (Windows)
Sometimes, there could be a problem with Microsoft Office PowerPoint itself rather than a file. Too many times, the desktop application itself can get corrupt due to a malware attack or mishandling by the system. In this case, you can simply restart PowerPoint in safe mode and later load the file to repair it. Since it will not cost you anything, the solution is certainly worth giving a try. Here's how to repair PowerPoint files by opening it in a safe mode.
Step 1 Firstly, locate the PowerPoint application icon. It might be on your Desktop or your Applications folder.
Step 2 Now, select the PowerPoint application icon and press the CTRL key on your system. While still pressing the CTRL key, double-click the application.
Step 3 It will display the following prompt, informing that the action would start the application in a Safe Mode. Simply click on the "Yes" button to agree to it.

Step 4. Once the application is opened in the Safe Mode, you can go to its File menu and open the corrupt PowerPoint presentation.
Note: There is also another solution to open PowerPoint in Safe Mode as well. To do this, firstly launch the Run prompt on your Windows from the Start Menu. Now, just type the command "powerpoint /safe" and press enter to open PowerPoint in Safe Mode.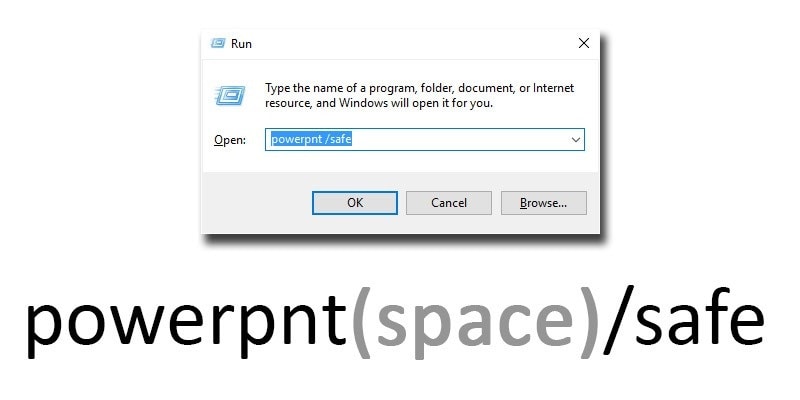 Solution 5: Repair PowerPoint by Using an Online Service to Repair PowerPoint File
If the above-listed native Windows solutions won't seem to work, then you should consider trying some other options. For instance, there are numerous online PowerPoint repair tools that you can try. Some familiar solutions to repair PowerPoint file online are Online File Repair, Repair PowerPoint File Online, Office Recovery Online, etc. You can consider either of these solutions to perform an online PowerPoint repair.
This is one of the most popular solutions to repair PowerPoint files online. Simply visit its website and load a corrupt PPT or PPTx file. It supports PPT files from PowerPoint 97 to 2003 and PPTx files from PowerPoint 2003 onwards. Though, the application would ask you to pay a small amount to download the repaired file in the end.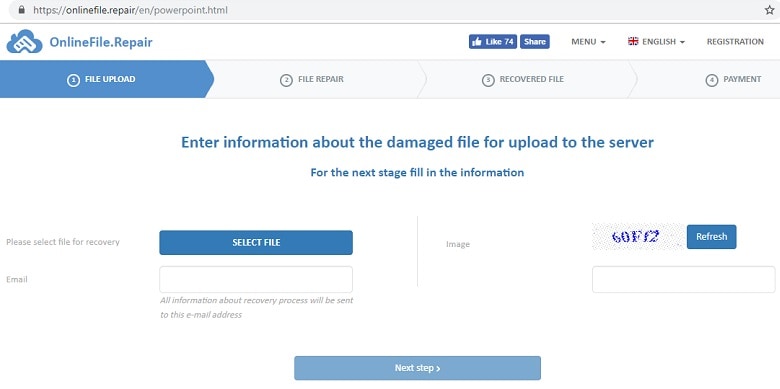 PowerPoint Recovery Toolbox
Recovery Toolbox provides a free and user-friendly solution to repair PowerPoint file online. Just visit the website and load the corrupt PowerPoint file. You would have to verify yourself by entering your email id and typing a captcha code. Give it some time to repair PowerPoint file by following its algorithm. In the end, you can just download the repaired file.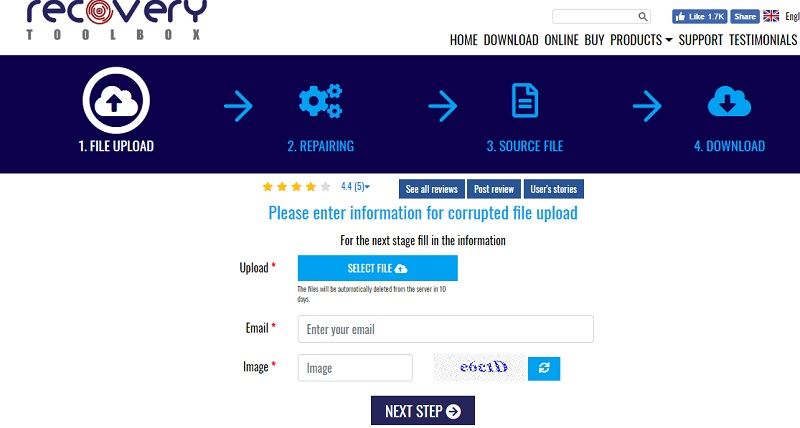 This is a popular online tool that can recover all kinds of Office files like PPT, PPTx, DOC, CSV, etc. The product is known to yield positive results and will certainly help you repair PowerPoint file online. It is free for the first few passes, but you would have to buy its subscription to perform mass recovery.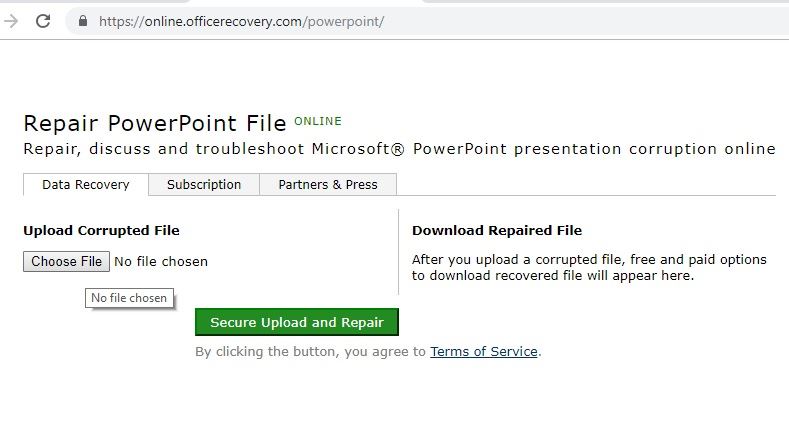 Solution 6: Repair PowerPoint by Using PowerPoint Repair Tool - Stellar Phoenix PowerPoint Repair
If you want to get better results in less time, then consider using a reliable PowerPoint repair software like Stellar Phoenix PowerPoint Repair. A highly advanced PowerPoint repair utility tool, it can fix all kinds of issues related to PPT or PPTx files. The application supports all kinds of PowerPoint documents and is known for its high recovery results.
Stellar Phoenix PowerPoint Repair - Why Choose this PowerPoint Repair Tool:
The tool can repair PowerPoint files that were damaged in different scenarios and can retrieve all sorts of lost data.
It supports PPT, PPTx, and PPTm files of every major PowerPoint version. Not just PowerPoint files, even their modules can also be repaired.
The application provides a preview of the repaired files even before users can restore it to a safe place.
The meta information, tables, headers, footers, flowcharts, word art, and all kinds of related data is also retained.
It also provides a raw recovery of PowerPoint files that are severely damaged.
Stellar Phoenix PowerPoint Repair is extremely user-friendly and anyone can learn how to repair PowerPoint file by following these steps:
Step 1

Load the corrupt PowerPoint document

To start with, install and launch Stellar Phoenix PowerPoint Repair on your computer. From its home, you can select a location to look for any corrupt file.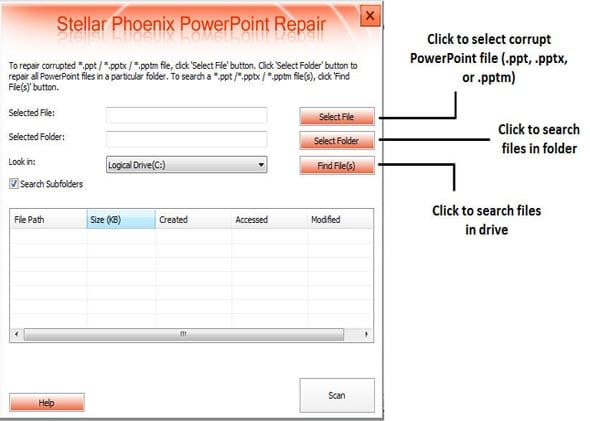 The interface will display all the saved files in the selected location. If you want, you can choose multiple PowerPoint files from here as well. Once you make the appropriate selections, click on the "Scan" button.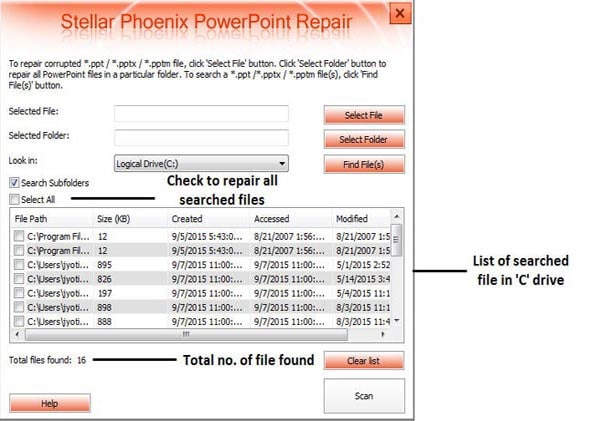 Step 2

Wait for the scan to complete

Sit back and wait for a few minutes as Stellar Phoenix PowerPoint Repair would take the needed steps to fix your files. Try not to close the application in the middle.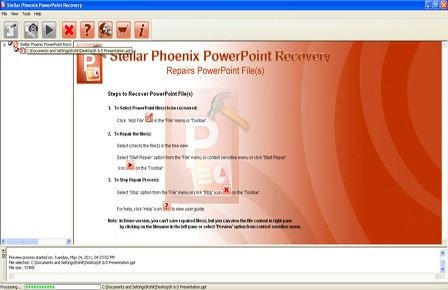 Step 3

Preview and save your files

Once the process is completed, Stellar Phoenix will display the repaired content. You can preview your repaired PowerPoint documents on the interface accordingly.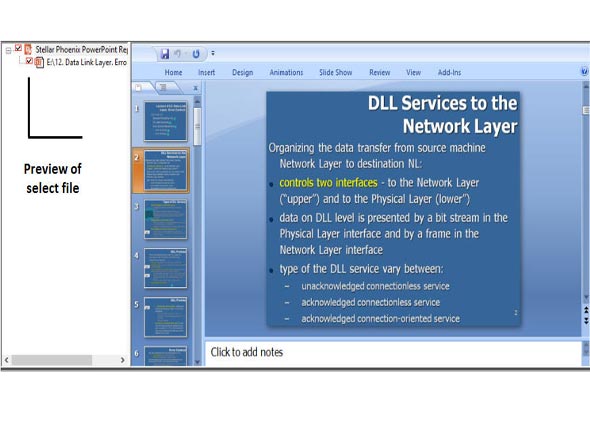 In the end, you can choose to save the retrieved PowerPoint presentation. You can select any secure location of your choice to save your files.
That's it! By following this guide, you would certainly be able to perform PowerPoint repair like a pro. If the native solutions of Windows or PowerPoint are not able to yield fruitful results, then consider using an online tool or a dedicated PowerPoint repair software. Stellar Phoenix PowerPoint Repair is a powerful and trusted solution that can repair all kinds of PowerPoint files under different scenarios. Feel free to give it a try and repair PowerPoint files in no time.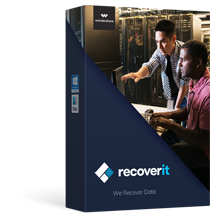 A Life Saver to Help Recover PowerPoint Files
It is compatible with both Windows and Mac operating system.
It supports a large number of storage device type including hard drives, USB flash drives, SD cards, etc.
All major types of files can be recovered including powerpoint files, music, images, video, documents, emails, and archives.
It has a deep scan features for in-depth scanning of the hard drive for searching files to recover.

3,165,271 people have downloaded it