PowerPoint presentations are one of the most common methods that are being adopted to discuss a project or an idea in offices throughout the world. Many people find it necessary to develop presentations as a form of a lecture to inherit a unique way of explaining an operation or a mechanism. Under certain circumstances, people usually lose their unsaved PowerPoint presentations unintentionally.
It might seem lame to go through your local storage and browse across directories to search for the unsaved presentation. This article undertakes this issue and discusses detailed mechanisms to recover PowerPoint Mac effectively.
Part 1. Where Are PowerPoint Presentations Stored on Mac
You consume a series of different applications that provide you services in developing files for various purposes. These applications always set a default location where they save the resultant files automatically. Microsoft PowerPoint follows a similar protocol in saving a file across the device.
For a Mac, PowerPoint usually stores the developed presentation in the "Document" folder under the directory address of "/Users/username/Documents."
For users who have their OneDrive connected with the PowerPoint should look over the specific folder for locating the files that they intend to find on their Mac. However, if you fail to locate the file on these folders, you can utilize Spotlight or Finder for searching the appropriate file.
Part 2. How to Recover a Deleted PPT File with Recoverit
In such circumstances where you accidentally get your presentation deleted from your Mac, there are a few mechanisms that can be implemented for automatically recovering the PowerPoint file on the Mac. Among these remedies, the use of a third-party platform is considered the simplest and the most straightforward method that can be adopted by any user.
Recoverit offers you the perfect environment to effectively recover your deleted files with high rates of data retrieval. There are a series of advantages that you seek while using Recoverit for recovering your deleted PPT file.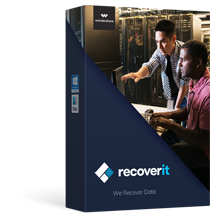 A Life Saver to Restore PowerPoint Files on Mac!
A data recovery tool that provides a complete environment for recovering documents over your Mac.
Figures out all cases that involve a common data loss scenario.
A very user-friendly platform to work over.
Offers a series of different scanning modes for recovering the deleted PPT files on Mac.
The recovery procedure can be performed across the internal drive or any other external storage connected with the Mac.

3,165,867 people have downloaded it
The following step-by-step guidelines explain the procedure that helps you recover the deleted PowerPoint file easily.
Step 1 Consider A Recovery Mode
As you launch the application on your device, you are to select a Recovery Mode to proceed with the operation.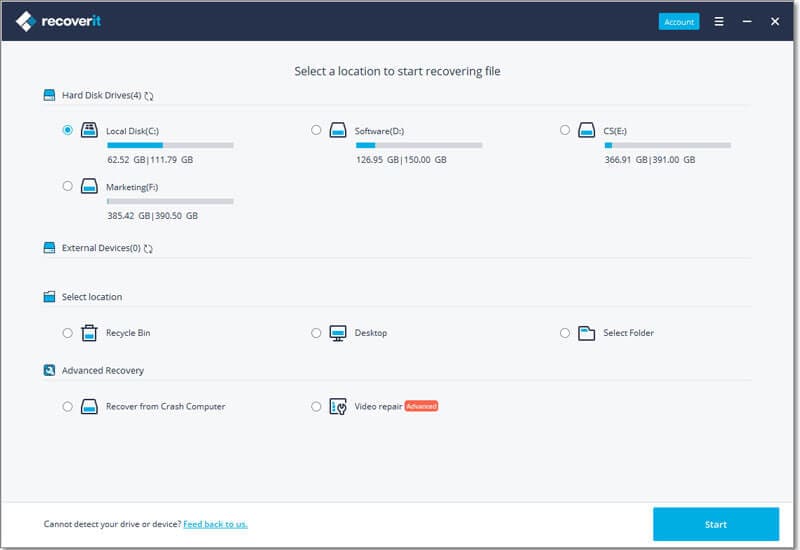 Step 2 Select a Location
The following asks you to select a specific location of a drive or a partition for scanning the files to locate the deleted PowerPoint file.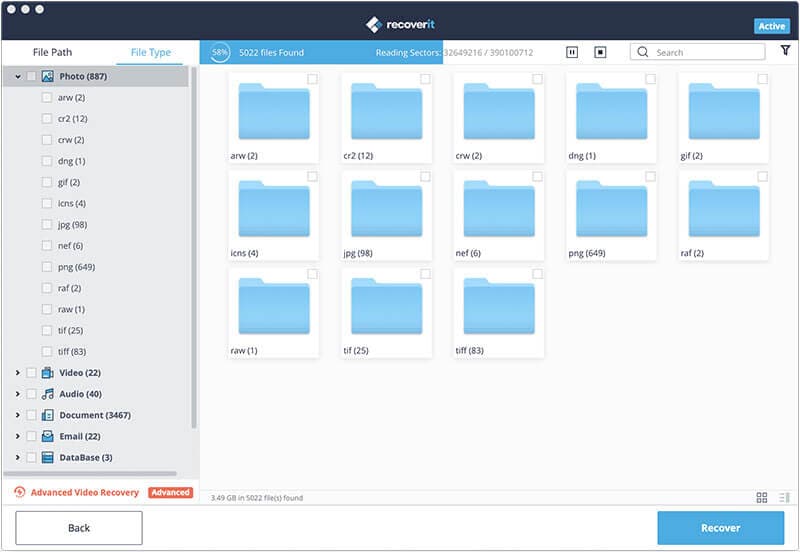 Step 3 Recover the Appropriate File
As the application takes a while in locating all the lost and deleted files, it displays all the PPT files on the next screen. You need to select the specific file and tap on "Recover" to retrieve the deleted presentation file.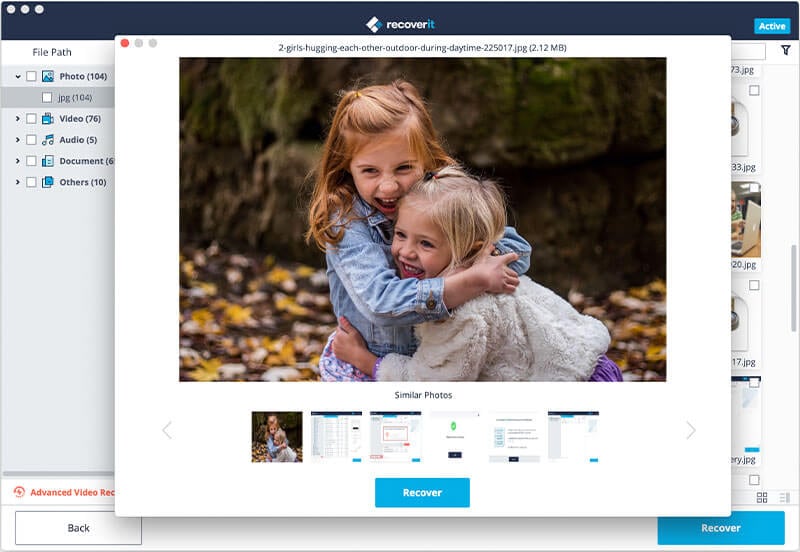 Part 3: How to Recover a PPT File that Was Not Saved on Your Mac
There are other methods that can be discovered for recovering an unsaved PowerPoint file on your Mac. While taking the aid of the third-party platforms, Mac users can opt for two unique methods that would help them recover any unsaved PPT file.
Being a Mac user, you can take advantage of its "AutoRecover" feature or locate the "Temp" folder for accessing the unsaved files on the device. To understand the method of using these two different mechanisms, it is necessary to look over the guidelines provided as follows to avoid certain discrepancies.
1. Using AutoRecover
Microsoft Office attenuates this impressive feature with their complete package, allowing to recover your documents easily without following detailed steps. The default settings of AutoRecover save your PPT files every 10 minutes, which can be easily changed with the stated procedure.
Step 1 Open the menu on the PowerPoint platform and tap on "Preferences."
Step 2 Tap on "Save" and change the settings of how frequently you wish to save the document in the Save AutoRecover infobox.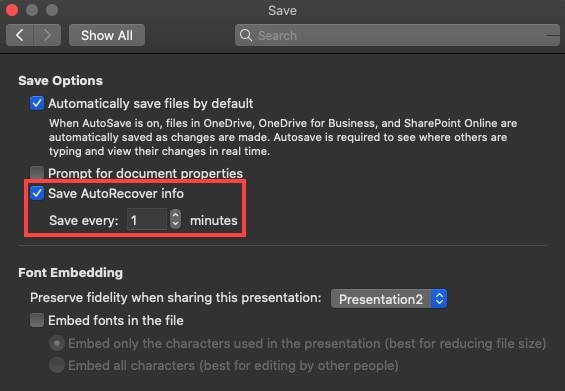 The files that are saved in AutoRecover in the latest Office software can be located across the following directory address.
"/Users/Library/Containers/com.Microsoft.Powerpoint/Data/Library/Preferences/AutoRecovery"
---
1. Using Temp Folder
Conversely, Mac users can access the Temp folder or accessing their lost PPT file. These folders hold all the temporary files that are saved by the OS and the assorted applications. There might be a chance that the lost PPT file may be saved in this folder. Being a Mac user, you can search across three folders for your unsaved file, which is stated as follows.
/tmp
/var/tmp
TMPDIR (can be opened in the terminal through "$TMPDIR")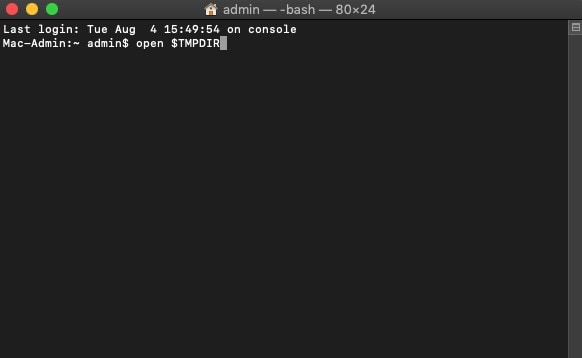 Part 4. Tips to Recover Unsaved PowerPoint on Mac
There is not a very vast window that is available for recovering PowerPoint files on Mac, yet you can test a variety of operations that might help you in recovering the necessary file. Initially, you can look for a specifically dedicated recovery tool such as Recoverit.
If you are into such procedures that do not involve other platforms, you can consider utilizing the function of "Browse Version History" on your PowerPoint. Along with this, you can also opt for methods such as amending your auto-recovery feature or hovering through different temporary folders that might contain the specific file that has been lost.
Part 5. Do Not Forget to Back Up Your PowerPoint Presentations
While this article focuses on providing you different procedures that would help you in recovering your deleted or lost PowerPoint files, it would also like to bring into notice the need to backing up your presentations and data with various mechanisms across your Mac.
1. Enable Time Machine in macOS
For backing up data on your device, Apple provides you with its built-in real-time backup app that monitors and backs up files vigilantly. For enabling its features, you need to:
Step 1 Access Apple Menu and tap on "System Preferences." Tap "Time Machine" to proceed.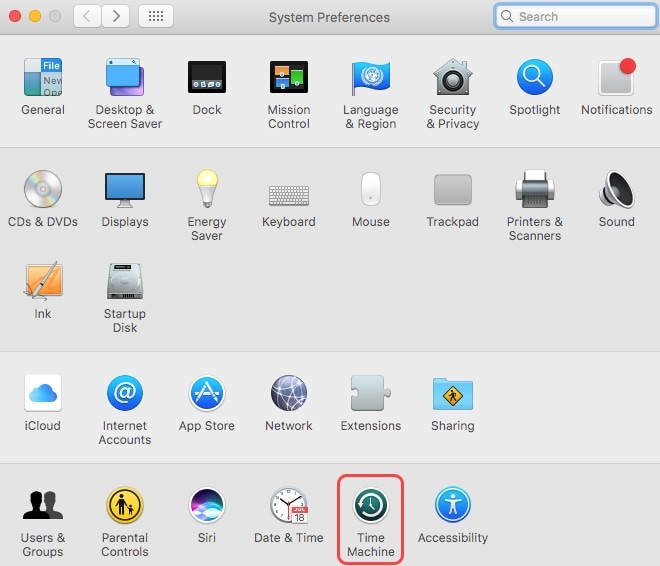 Step 2 You need to add an appropriate disk by tapping on "Select Backup Disk."
Step 3 You need to add an appropriate disk by tapping on "Select Backup Disk."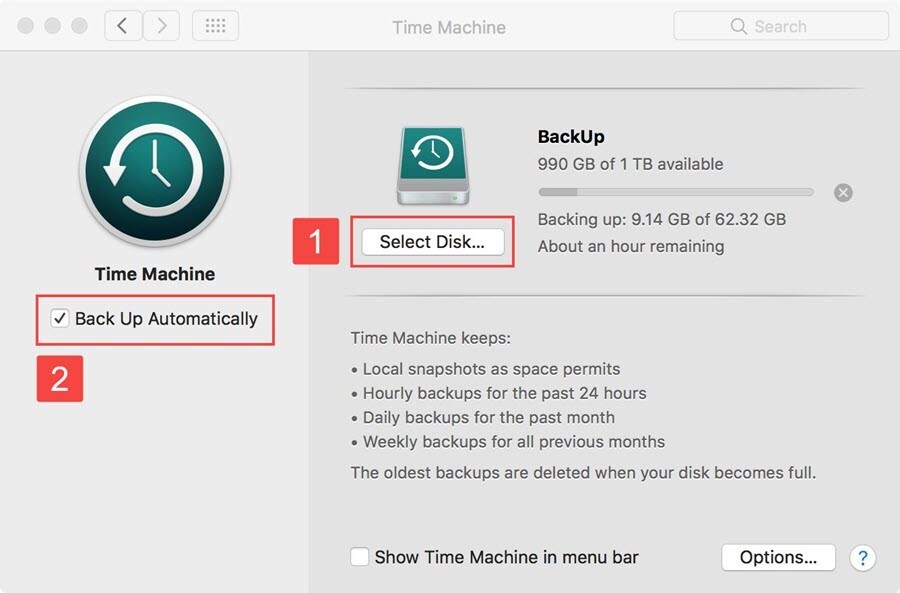 2. AutoSave PowerPoint Presentations to OneDrive
Step 1 Launch PowerPoint on your Mac and sign in with the Microsoft Account.
Step 2 You need to create a new PowerPoint document and tap on "AutoSave" present on the top-left corner of the screen to update the settings.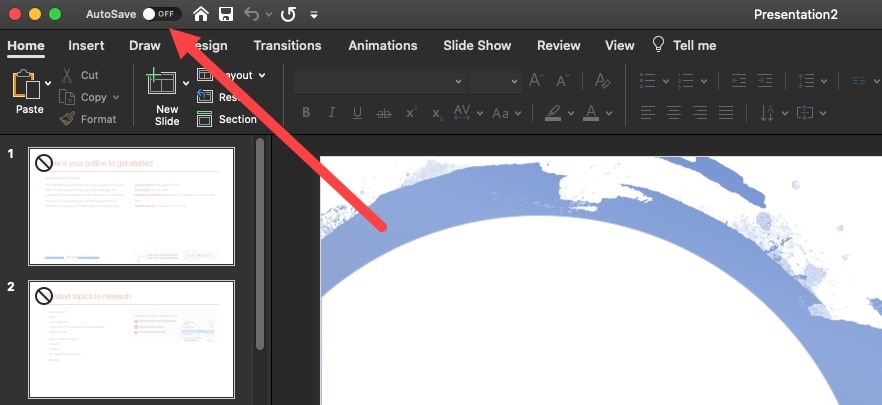 Conclusion
This article has provided you detailed information on the methods that can be adopted to recover your lost or deleted PowerPoint presentations on Mac. You need to look over the guide to develop a better understanding of the procedures that are involved.