What is Bootable Toolkit?
If your system is crashed or stops working in an ideal way, then you can get iSkysoft Data Recovery to retrieve back your lost data. All you have to do is to download and install the tool to another computer in good working order, get a blank CD/DVD drive or USB drive.
How to use Bootable Toolkit?
Insert the DVD/CD drive, or connect the USB drive to the working computer. Launch iSkysoft Data Recovery and then select "Computer Crash Recovery", from the last tab.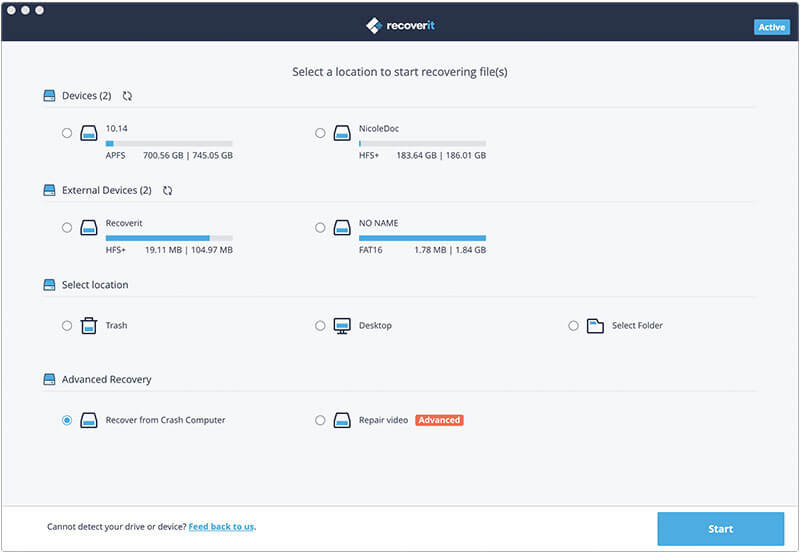 Now click on "Start" to proceed.
You need to create a bootable disc to recover data from the crashed computer.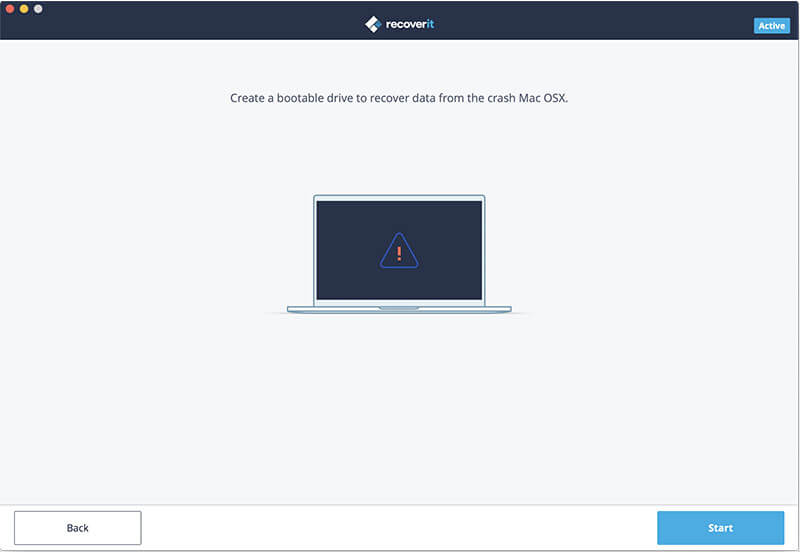 After clicking on "Start", select the mode for creating bootable media and then select the media you want to use – DVD/CD or USB drive.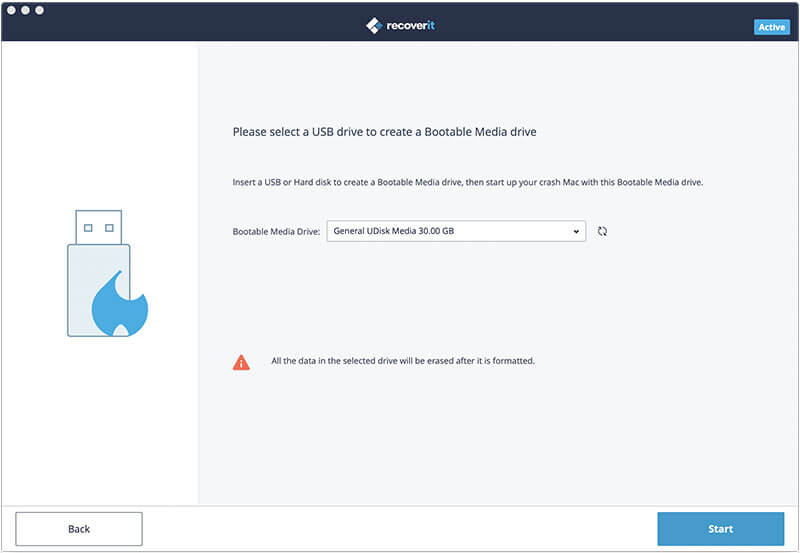 Proceed and click on "Create" to begin creating your bootable media. You will get a notification informing you that you are about to format the chosen media. Click on "Format Now" to clean the media.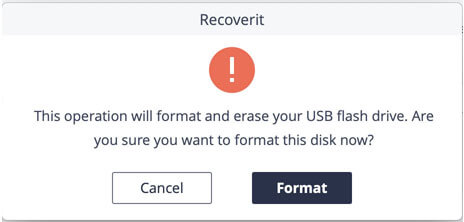 Depending on the size of the chosen media, the formatting process may take a while. DO NOT remove the media from the computer during the formatting process as this may render it unusable.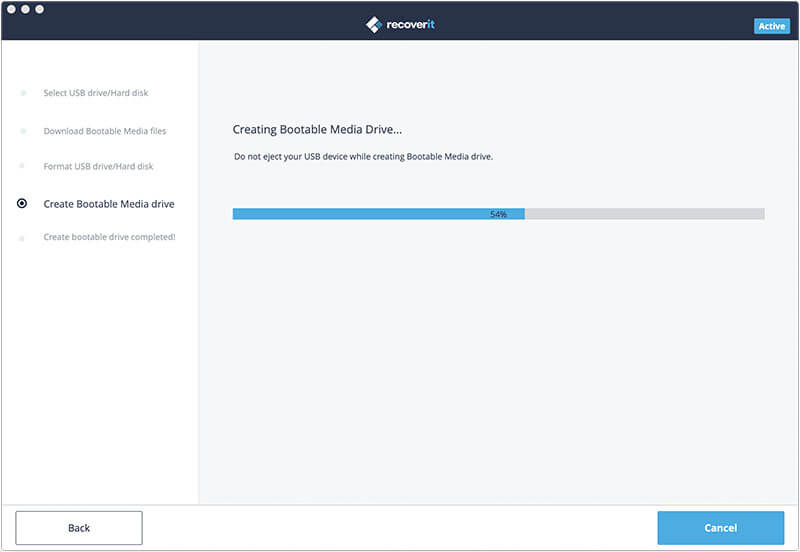 Once you have the bootable media ready, follow the process below to recover data from the crashed computer.
Restart the crashed computer and then enter the BIOS. Adjust the boot stack to boot from the USB or DVD/CD drive.
Now connect the USB drive or insert the DVD/CD drive into the crashed computer.
Restart the computer, allowing it to boot from the bootable media, and you will be able to recover the data stored on it.