Gaming on smartphones has become a lone sport in recent years. Getting to the next level, beating villains, unlocking coins, modes etc. all these fascinating things tempt the players to download various games of diverse genres. But after a phase, when you have accomplished almost everything, it becomes quite boring and predictable. This is where multiplayer games come for the rescue. When you are competing against hardcore gamers just like you, it becomes a whole lot more interesting and exciting. Today, we are discussing Top 10 Multiplayer Games for iPhone to reanimate the gamer inside you.
1. Asphalt 8: Airborne
Asphalt 8: Airborne is a successor to the highly popular action-packed racing game Asphalt 7. Both graphics and gameplay have been improved tremendously in this version in addition with much more exciting levels. Initially, your career begins with a basic racing car, but as you move further, more high-powered vehicles such as Tesla models and Roadsters will unlock. Menu and interface of the game are very dynamic and it's quite easy to jump into different races. With over 300 million multilayers available online, this is one of the best multiplayer iPhone game.
Rating: 4.7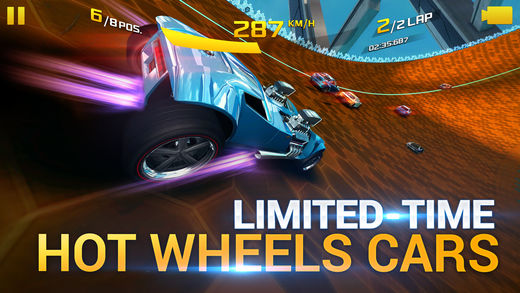 2. Bowmasters
Have you ever played Bowmen on your iOS device? Well, Bowmasters is a successor to that game that has a whole new story and characters and emerged as one of the best multiplayer iPhone game. Concept of the game is quite simple, you have to choose the correct angle and amount of force to kill your enemy at a certain distance. Afterwards, the fight between your player and enemy becomes so brutal that it rips the skin of both the opponents. But one thing that may constantly annoy you during your gameplay is in-app ads. Though these ads will not stop the game completely, but you will often see them on the bottom of your screen.
Rating: 4.6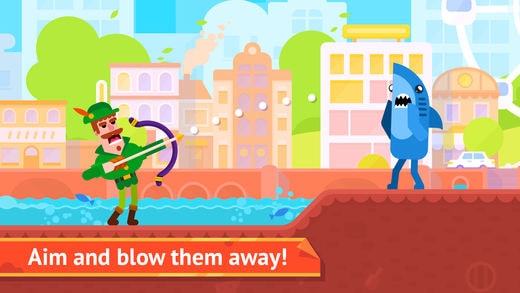 3. Clash of Clans
Clash of Clans is one of the most popular multiplayer Games for iPhone right now with more than 100 million downloads. It is a fortress defense game, where you have to build your village, troops and bases to battle against your enemies. The real challenge that arises in the game is to train your army which includes witches, barbarians and dragons. And fate of your village solely depends on the strength of your army. If you wish to kill your boredom completely, this can be one of the best multiplayer iPhone games that you should give a try.
Rating: 4.5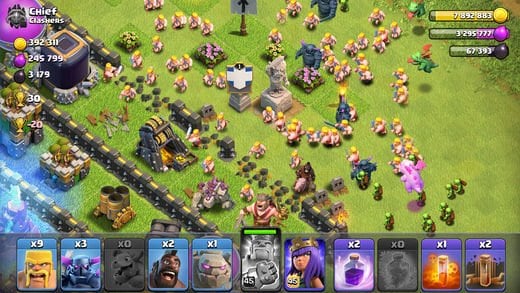 You must have wondered if it is possible to record your favorite game on your iOS device, or maybe creating a tutorial for some app like YouTube or Instagram. With dr.fone - iOS Screen Recorder, it is very easy to mirror your iOS device screen with the computer which enables you to record gameplays, app tutorials, take screenshots and more. The dr.fone- iOS Screen Recorder software is an ideal tool record your best multiplayer iOS gameplay while ensuring a lag free recording. It is absolutely safe and 100% risk free software packed with quite an easy to use user interface. Let's have a look at some key features of dr.fone- iOS Screen Recorder: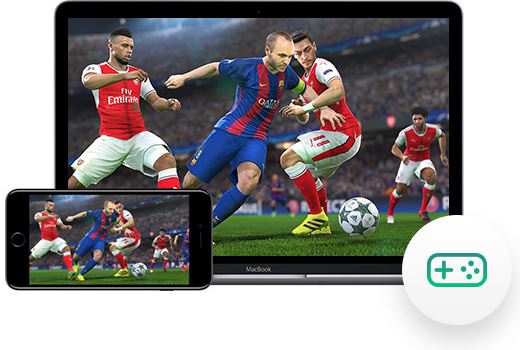 Mirror and Record: With this program, you can mirror your iOS Screen on computer and then use it to play games, record videos, audio files or any other app activity.
Wireless Connectivity: After enabling Airplay, you can create a wireless connection between your iPhone and computer via Wi-Fi or Local Area Network easily.
Easy Process: dr.fone- iOS Screen Recorder is packed with a very dynamic user interface which allow users to record iOS device on computer within a few simple steps.
Lag free Interface: The program shows real time mirroring and doesn't encounter any lag or frame rate issues during the process.
Compatibility: The program is fully compatible with almost all iOS devices having version 7.1 or higher.
4. Real Racing 3
EA Sports have always been a prominent gaming studio house and even on the iOS platform, it doesn't disappoint either. They had created a world class arcade racing game called Real Racing many years ago and launched their third installment in the series i.e. Real Racing 3. The idea to incorporate real world cars with exceptional graphics quality gives a more realistic experience for the players of Real Racing 3. Controls of the game are also fun with brake assist, traction control, steering assist options. Real Racing 3 is actually one of the best racing multiplayer iPhone game available on the iOS store.
Rating: 4.8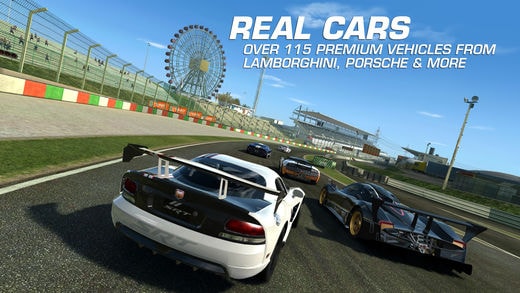 5. Spaceteam
Next on our list of best multiplayer iOS games is Spaceteam, a unique same-room multiplayer game that links with your mobile data or Bluetooth. It can connect up to four iOS devices over Bluetooth, and then assigns quite simple yet difficult tasks. Each device will have three different segments on the screen. On the first, you will have a progress bar. Second, shows you a bunch of dials, switches and buttons that take the vast majority of the screen and on the third segment, a command bar is available. Combine the three segments effectively and plan accordingly to beat your opponents.
Rating: 4.6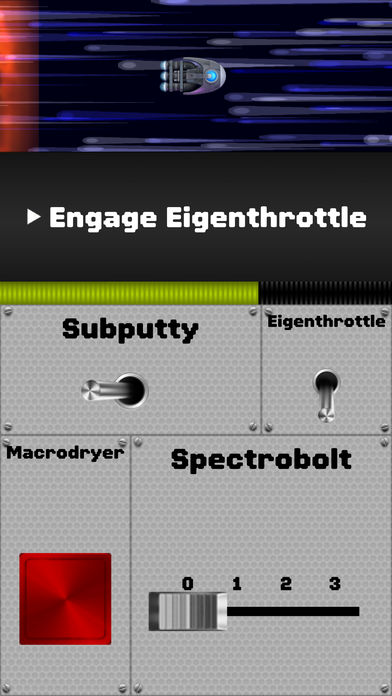 6. World of Tanks Blitz:
World of Tanks Blitz is a highly presented game with hefty tanks rolling across huge arenas. Controls of this game are a bit complicated but you will get used to it after some time of gameplay. You can play its combat mode which is a battle game between the teams of 7 players each and can create an ad hoc squad with some of your friends too. During the match, you will be allowed to chat with your team and create winning strategies. Graphics of the game are really cool which makes gameplay interesting and realistic. If you are looking for the best multiplayer iPhone game, this game is a must have.
Rating: 4.2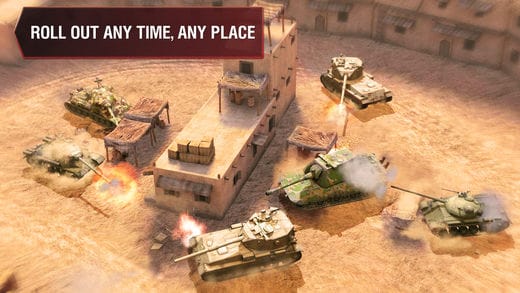 7. Modern Combat 5
Modern Combat 5 is a first shooter multiplayer game for iOS that consists of two modes. First is the single player mode, which is an action-packed adventure tale and the other is, the multiplayer mode where you will be battling against several online non-bots (players). There are different playstyles in the game such as Heavy, Recon, Sniper, Assault, Bounty hunter etc. Games created by Gameloft have, no doubt, insanely amazing graphics which is again evident in this game. Moreover, the controls are highly customizable which give this game a much more immersive feel and qualifies this game among the best multiplayer iOS games available in the market.
Rating: 4.8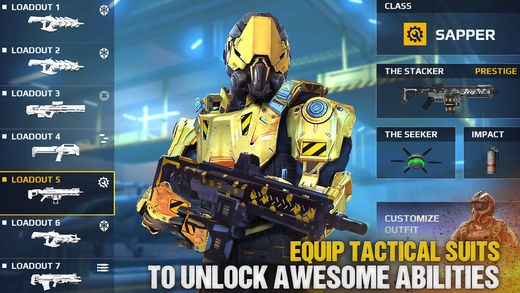 8. Dungeon Hunter 4
Next best multiplayer iPhone game we have on the list is Dungeon Hunter 4. Dungeon Hunter is a highly accomplished RPG action game and the fourth version of the series is another example of that. 3D graphic engine, solid intuitive controls, filled with action are some aspects which describes the overwhelming gameplay experience of Dungeon hunter perfectly and hence, makes it one of the best multiplayer game for iOS. Dungeon Hunter 4 is equipped with some new characters and weapons in the all new story line where your character wakes up in the middle of the demonic Kingdom.
Rating: 4.3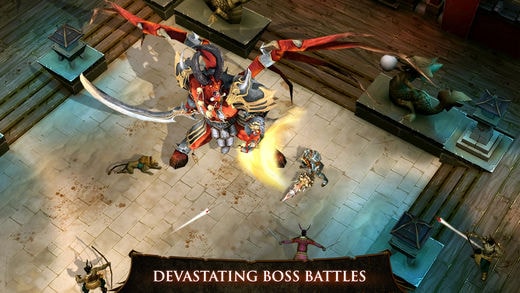 9. Anomaly 2
With Jaw dropping visuals and incredible sound effects, Anomaly is back with its second version claiming its spot in the list of best multiplayer iPhone games. The developers have made an array of improvements and have also added a new multiplayer mode to the game. The storyline of the game is absolutely amazing and with the new intuitive multiplayer mode, it is a highly addictive multiplayer iPhone game. Every level charges up the players with new weapons and machinery. You can also use the items such as power-ups from repair zones to survive the mission. Hands down, this is the most stunning game in terms of graphic levels and works very smoothly too on current generation of iOS devices.
Rating: 4.1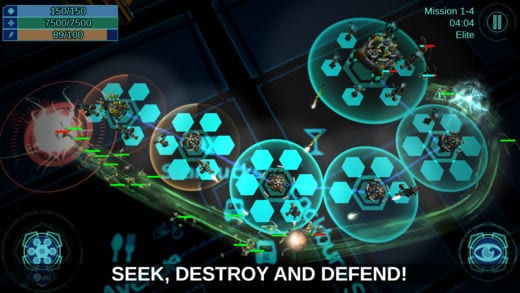 10. 8 Ball Pool
Last but not the least, 8 Ball Pool is the next best multiplayer iPhone game we have on the list. The game has successfully won the heart or snooker/pool game lovers and is yet another highly addictive game that features bright colors and a robust set of players. The game requires great skills and also bit of luck to be the best in the battle against the players across the globe or among your facebook friends. The Game has five different levels namely, London, Sydney, Moscow, Tokyo and Las Vegas. You can enter these levels if you have the required money under your belt. But make sure you have a constant internet connection while playing the game because, if the internet connection breaks, you will lose the match and your coins will be lost instantly.
Rating: 4.2