Who doesn't love playing games? Video games have always been popular whether you play on Nintendo, Play Station, Xbox or computer. But we have come a long way from these gaming platforms and nowadays portability and convenience are more emphasized. Games have moved to smartphones and you can find many types of games including strategy games for iPhone and iPad.
Strategy games are gaining popularity these days as they can be easily played on a smartphone. Best free strategy games for iPhone are a good way to exercise your brain while also enjoying yourself. The biggest feature of a strategy game is that the user can get really immersed in them.
People think that playing games on the small screen of iPhone is not enjoyable than the bigger screen of a computer or while playing with gaming consoles. But strategy games for iPhone are best as you can play them while sitting anywhere, whether it is home, office or while traveling.
Even if you go on a trip, you can enjoy best iPhone strategy game. You always carry your smartphone with yourself and thus you can enjoy them on no matter where you travel, or where you stay. This article introduces the top 10 strategy games for iPhone and iPad you should know.
1. Skulls of the Shogun
Skulls of the Shogun is a stunning strategy game for iPhone set in the underground, where ghoulish samurais fight their hearts out to gain supremacy in the field of war. If you love samurais and you love the underworld realm of ghouls and monsters then this is the perfect game for you.
This is the best iPhone strategy game that you can find on the Appstore. It has excellent graphics and great presentation. The gameplay is fast and you can progress rapidly in the game. The AI of this game is the smartest and can find your weakness t defeat you.
Rating - 4.5/5
Price - $4.99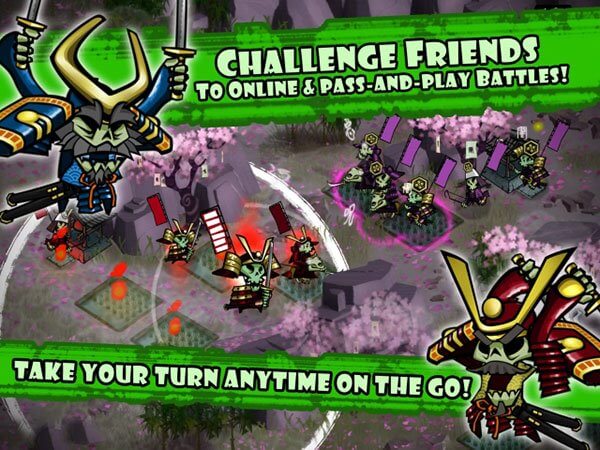 2. Autumn Dynasty
It is the second best iPhone and iPad strategy games that you can find and download on your iOS devices. The game is set in China where wars are fought between various feudal rulers for money, power, and land.
Players need to come up with their own unique strategy for conquering the enemy. This is not the only reason it is one of the best iOS strategy games. Autumn Dynasty has appealing graphics, interactive environment, and everything is just perfect in regards to strategy side.
Rating - 4.5/5
Price - $4.99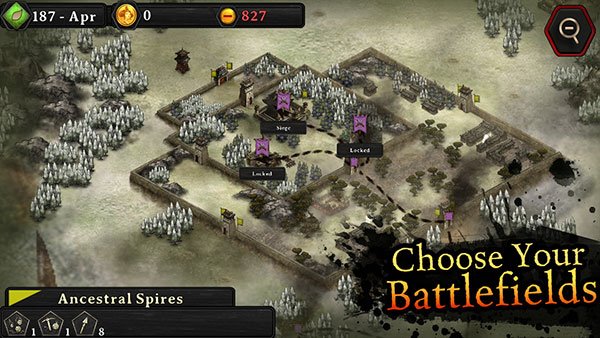 3. Crimson: Steam Pirates
Crimson: Steam Pirates is among the best strategy games for iPhone and iPad is because you can live your fantasy of living a pirate's life. Players are transported t a world where rules and ethics are not applied, you can loot and plunder other freely, search treasure, explore islands, fight with others pirates and much more.
The game is loved because it has a narrative and gripping story which feels like a journal entry. The graphics are slick and looks visually enticing. Birdseye view gives you great visual of pirate battles. It isn't a turn based game like other iPhone or iPad strategy games, but you can enjoy a more fluid gameplay which makes this game more interesting.
Rating - 4.4/5
Price - $1.99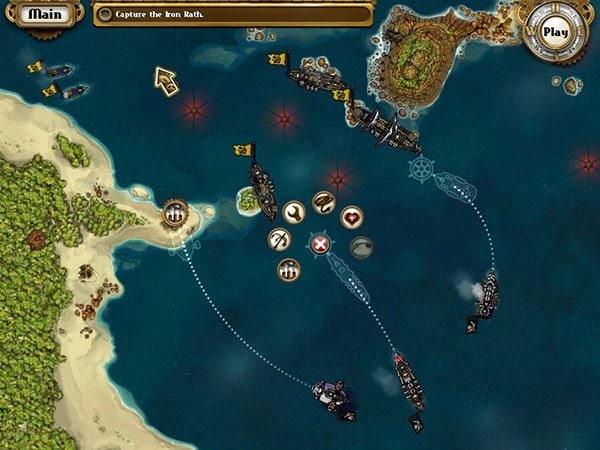 You now know the best iOS strategy games which you can play on iPhone and iPad, it is time to learn how to record them the gameplay of these games easily with the use of screen recording apps. Screen recording has become a very popular feature in this age where you record your gameplay and share them with your friends or on social media. There may be many screen recording apps for iPhone and other iOS devices, but dr.fone - iOS Screen Recorder is the best. You can use dr.fone to record a tutorial of the best iPhone strategy games age where you can record your gameplay and upload it to tutorial sites.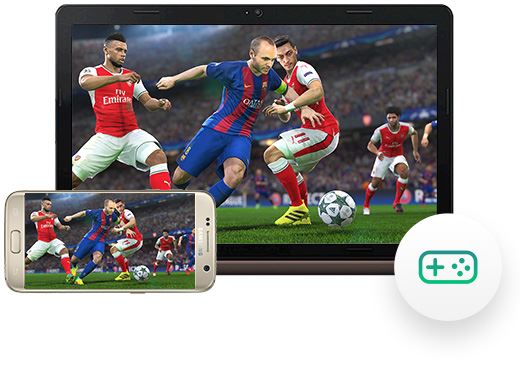 Record your iPhone or iPad screen on a computer with no lag. You can record games, videos, Snapchat pictures on your iOS devices.
You can wirelessly share your iPhone/iPad videos, music, photos, documents or any other data.
It helps real-time mirroring of your iOS device screen to a computer with bigger displays.
Record iPhone/iPad/iPod screen easily with just one click.
Recorded videos are in HD quality and MP4 format which you can easily upload or share with friends.
4. First Strike
The next entry in the best iOS strategy games is First Strike which is about launching the third world war by setting off a nuclear warfare. You need to build up armaments; research new technology and you can even launch a nuclear bomb on a country if you feel it necessary.
The game has a unique gameplay and concept than other strategy games as here you act as a villain, not a savior. The strong AI of the game makes it more complex and makes it difficult to get everything against you. Every decision you make in the game will affect the gameplay. This is one of the best iPad strategy games, but unfortunately, it isn't available for iPhone.
Rating - 4.2/5
Price - $3.99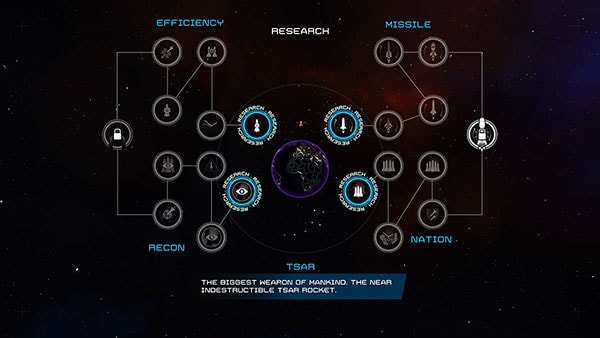 5. Clash of Clans
Clash of Clan isn't a game that needs an introduction. This strategy game for iPhone is also among the top games in Android too. The game involves building a village, train armies and grow your village. You can collect the resources required for building upgrades and training troops by attacking other villages and looting them.
Clash of Clan became very popular for the past 2-3 years and it broke every record for download and active players. It is a multiplayer online game in which you can play against other players worldwide that have made it the best iOS strategy games.
Rating - 4.5/5
Price - Free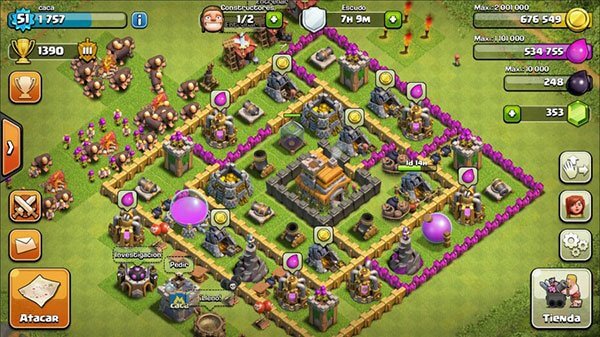 6. Civilization Revolution
Civilization Revolution a slow-paced TBS mobile title best suitable for single-play as finding an even-tempered partner for multiplayer would be difficult as the game would take months to finish. It is also one of the best iPad strategy games.
The game involves players to evolve their civilization from Stone Age to atomic age. You would need to focus on your culture, military, technology, economy and other various things. Civilization Revolution is the best strategy game for iPhone users who love playing historical games.
Rating - 4/5
Price - $p.99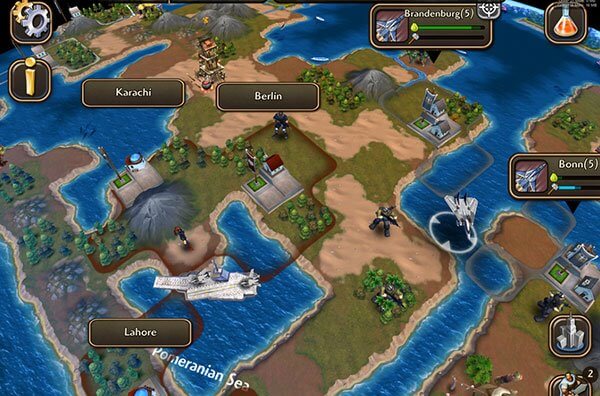 7. Invisible Inc.
In this game, you need to complete objectives and avoid enemies to make your way to the finish. But unlike other strategy games for iPhone, this game generates levels randomly which you have to clear stealthy without alerting the enemy.
Players can control ten unique characters through the perilous missions, and each of them has loads of customization options, making sure characters never get stale. The gameplay of this game is very complex which has made it get listed in the best iOS strategy games.
Rating - 4.6/5
Price - $4.99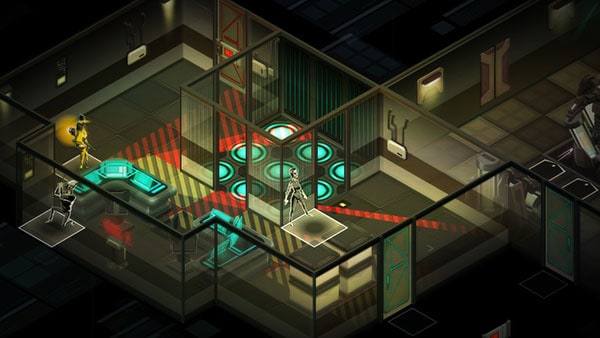 8. Plague Inc.
When it comes to best strategy games for iPhone, the name of Plague Inc. couldn't be left out. This game is a total reversal of the traditional survival strategy game as you need to wipe out the human race by spreading a deadly virus.
In this annihilation strategy games for iPhone and iPad, you face off against the doctors who want to ruin your efforts by making medicines to destroy your diseases. You will win if you kill the entire human race before doctors manage to make a cure.
Rating - 4.8/5
Price - $0.99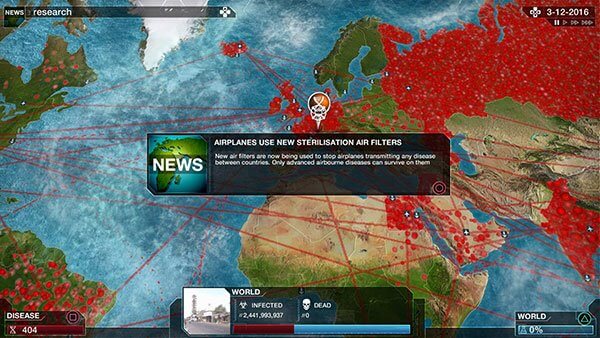 9. The Elder Scrolls: Legends
The Elder Scrolls: Legends is a strategy card game loved by both new players and those who are the masters. What makes The Elder Scrolls: Legends as one of the best iPhone strategy game and unique of them all is it offers a two-lane battlefield. Lanes can have different effects that affect the outcome of the battles going on in that lane.
The Elder Scrolls: Legends is among the best iPad strategy games and was first launched for iPad only. But a version for iPhone is also released in 2017. It is both challenging and rewarding, so users don't need to spend money buying better cards.
Rating - 4.4/5
Price - Free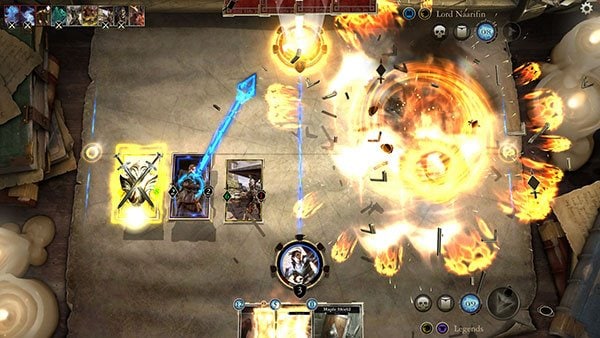 10. Fallout Shelter
In Fallout Shelter, you need to manage an underground bunker, built to protect people from a nuclear battle. Your decisions will decide the future of the people living in an underground vault. The game has been voted as the best strategy game for iPhone in 2015 and still has managed to keep its rank.
The best thing about Fallout Shelter is that the developers still provide complete support for the game and new content and special events are added at times keeping the game fresh. Explore wasteland, find new weapons and armors, and make a flourishing Vault to earn more experience.
Rating - 4.7/5
Price - Free