Samsung is unveiling technically advanced products that are fascinating and exceptional in using for everyday life. The Galaxy Tab 3 is one among the massive product catalog, offering a plethora of opportunities that one could perform from the gadget. It allows you to play games, store your favorite music, connect to the internet, and other activities. Over a period, you will notice that the device slows down in performance. It is due to excessive content in it and due to a virus attack. An update to the software can also cause corruption to the files, which propels you to reset the device. Other reasons include forgotten password or e-mail ID. Irrespective of the reasons, performing a factory reset to Galaxy Tab 3 will bring it back to its original state. Therefore, it is important to do the activity safely and securely.
Part 1. Backup Selected Files from Samsung Galaxy Tab 2/3 with dr.fone - Phone Backup (Android)
First things first - before beginning the process of resetting the Galaxy Tab 3, it is important that you take a complete backup of the content. If you do not create a backup, you will lose all the data that you stored on the device. It will not only protect the data but also give you the chance to restore the device after completing the reset process. Many people have no knowledge about creating a backup for their Samsung Galaxy Tab 3/2. We have laid out a systematic procedure to ensure that even a beginner can understand the process in the simplest way. Here I'd like to recommend you try dr.fone - Phone Backup (Android).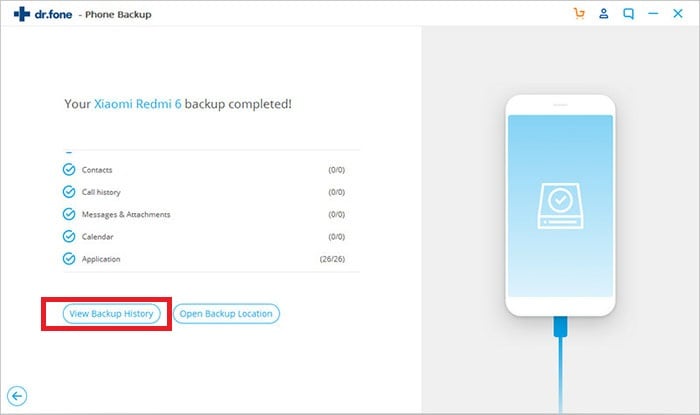 dr.fone - Phone Backup (Android) is able to help you get text messages, contacts, photos, and documents from Samsung Tab to your computer. Later you can import them to your device or print them. Distinct from other recovery tools, iSkysoft leads the competition due to its exemplary features. It not only helps in extracting and backing up data but also safeguards the current settings and data of the device. The features include:
Support for multiple file types and devices: Text messages, Facebook messages, photos, call history, contacts, audio, documents, video, and applications.
Restore from Backup files: Whichever condition you have lost your files in your Samsung devices, you can easily restore data from the backup files. There is no security concern about your data and device.
All Android devices compatible: You can use this backup and restore tool on any brand of Android devices, even the newest model of smartphone.simple.
Step-by-step Guide to Backup Data from Samsung Galaxy Tab 3
Part 2. Step-by-step Guide to Factory Reset Samsung Galaxy Tab 3/2
It's very easy to factory reset your Samsung Galaxy Tab3/2. Just follow the steps below after you backed up the data you need to from Samsung Galaxy Tab to your computer.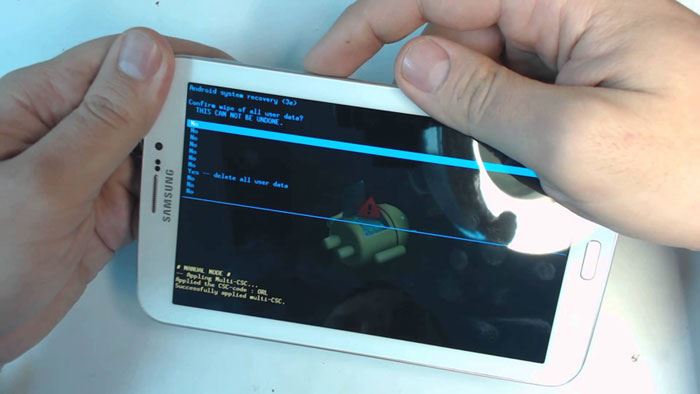 Step 1. Turn your Galaxy Tab 3 off.
Step 2. Press and hold the Volume Up, Power and Home keys at the same time until you see the Android lying on its back.
Step 3. Use the Volume keys to scroll down to Wipe Data/Factory Reset and use the Power button to confirm. Scroll down to Yes, Delete All User Data and hit Power to confirm.
Step 4. Back on the first screen, scroll down to Wipe Cache Partition and select with power button. Click the Reboot System Now to restart your Galaxy Tab 3 with factory settings restored.