When it comes to using Android smartphones, they have displayed quite a frantic and flexible usability over time. Revamping and resetting these smartphones has been quite simple and straightforward to carry out. Furthermore, these smartphones have presented the users with a variety of methods and techniques that can be adapted to carry out a similar output mechanism. Such can be observed when seeking to reset your smartphone.
The following article has taken up the renowned Samsung Galaxy S Series and discusses several techniques that can be looked over for understanding the methods explaining how to factory reset Samsung Galaxy and other assorted models using the variety presented below.
Part 1: [Tips] Before Factory Reset the Samsung Galaxy 
Why is Backup important?
Backup has been deemed an important factor in data storage over time. It has developed quite an image among individuals and has taken up various shapes and versions with different nature of providing backup. However, before you seek to discover the best methods that can allow you to store copies of your data with ease, you need to understand the significance of using a Backup. There are several conditions that would lead you into implementing a backup service for your device.
Different viruses and malware can easily affect your device and can completely erase the content or corrupt them for future use. With no protective scheme, your device would be vulnerable to such attacks.
While going through a meeting or any other important instant, your device battery might run out, which would erase all the temporary data that you may be working on at the moment.
You might even lose track of your device.
You might have lost your device due to it being stolen.
The device would be heavily damaged that would leave it inoperable.
When it comes to devising the best system, in this case, you may come across several methods to backup your Samsung device successfully.
3 Methods to Backup Samsung Galaxy
Method 1: Dr. Fone – Backup & Restore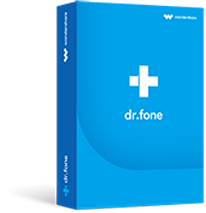 Key Features of dr.fone - Phone Backup (Android):
Backs up all kinds of data, including files, messages, and contacts, etc.
Supports all kinds of Android devices, along with Samsung.
Helps preview data before restoration.
Very easy to use, one-click backup.

2,965,271 people have downloaded it
---
Method 2: Samsung Cloud
Out of the various ways and techniques that you may consider, you can simply utilize Samsung Cloud for catering to the backup services for your Samsung. Although this service only allows a maxim of 15GBs of data, you can store data across it by the following method.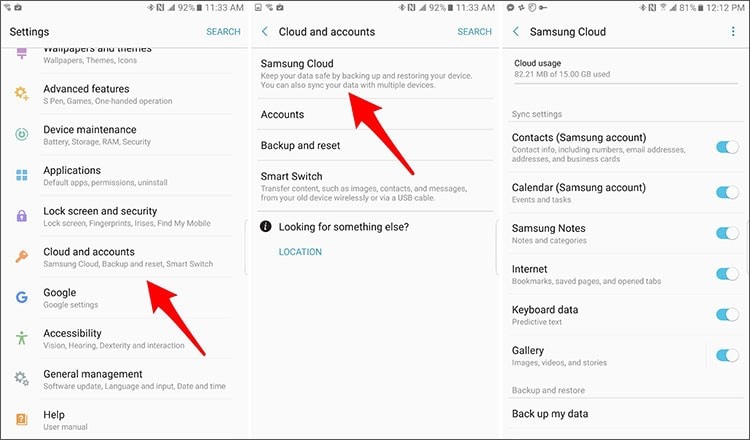 Step 1 Open "Settings," followed by "Cloud and Account" in the options available to access "Samsung Cloud" on your Samsung smartphone.
Step 2 After logging yourselves in, you need to turn on the toggles across each kind of data you wish to back up. Tap on "Backup my data" for looking over more options.
Step 3 Tap on "Backup Now" to initiate the backup.
---
Method 3: Copy and Paste Data
With these explicit methods of backing up data of your Samsung Galaxy, you can also consider copying and pasting data across another device. This would also successfully cater to a complete backup.
Step 1 Open your PC or any assorted device and connect your Samsung with it. Enable USB Debugging to allow data transfer.
Step 2 Access the removable disk displaying the smartphone from the "My Computer" section of File Explorer.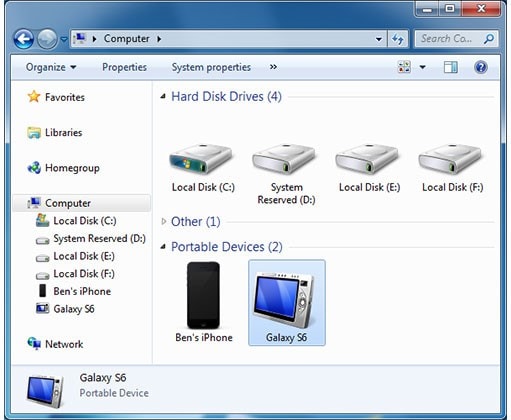 Step 3 Copy all the data that you wish to backup from your smartphone and save it on any drive of your PC.
Part 2. How to Factory Reset Samsung Galaxy (3 Ways)
However, the major question arises over how-to factory reset your Samsung Galaxy when you are done with backup and other functions. This can be covered through three different approaches where they range from the very traditional operations to delegated procedures. The article discusses these procedures as comprehensively as follows.
Solution 1: How to Factory reset Samsung from Settings
With the device backed up, you can simply reset your Samsung by following the instructions on the Settings of your device. To successfully factory reset your phone, you need to:
Step 1 Open Settings of your Samsung Galaxy and access "Backup and Reset." Tap on the option to open a new screen.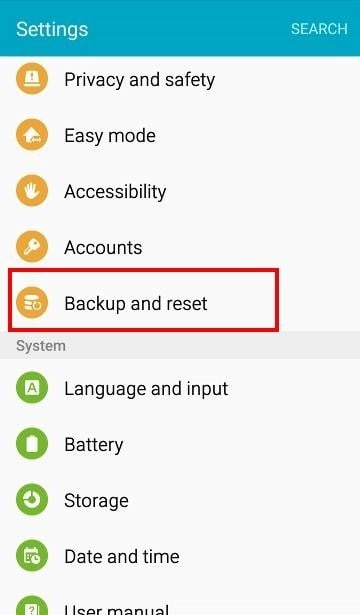 Step 2 Locate the option of "Factory Data Reset" from the list and tap "Reset Device" on the next screen.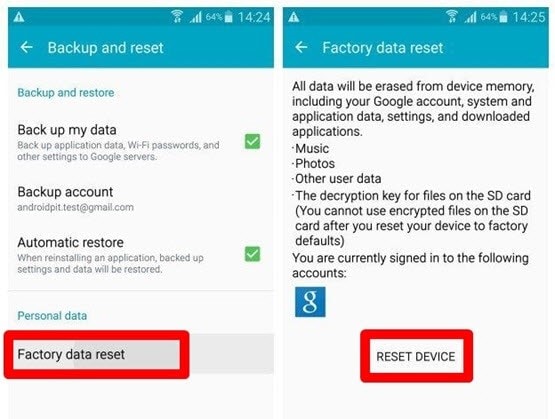 Step 3 The device successfully resets and restarts from scratch.
---
Solution 2: How to factory reset Samsung when it's locked out
If you are stuck with a phone that cannot be unlocked and accessed, you can also factory unlock it through simple means. With the aid of the volume button, you need to direct into the Recovery Mode for covering the process. For this, you need to:
Step 1 Turn off the device with the power button.
Step 2 Press the "Volume Up," "Power," and "Menu" button of your Samsung Galaxy altogether until the device lights up.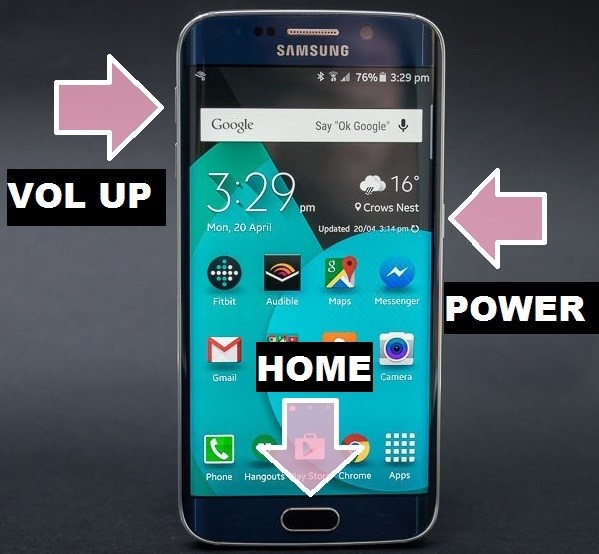 Step 3 With the device in recovery mode, tap on "Wipe Data/Factory Reset" with the aid of volume keys to factory reset your Samsung. Select "Delete all User Data," followed by "Yes" and finally "Reboot System now" to factory reset your device.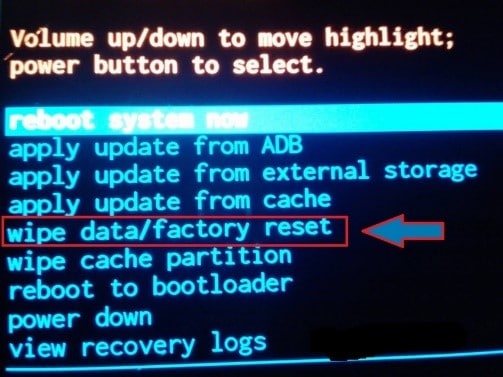 ---
Solution 3. Erase your phone in one-click using Dr.Fone - Phone Erase (Android)
Third-party dedicated tools can come quite handy in erasing the phone with ease. Dr.Fone – Phone Erase presents a perfect environment to allow you to factory reset your Samsung with ease. This is because:
A very simple and efficient tool.
Completely wipes data off the device.
Erase all kinds of content.
Supported across all Android devices.
Step 1. You need to open Dr.Fone and select "Data Eraser" from the home window. Connect your Samsung and allow the platform to develop a connection.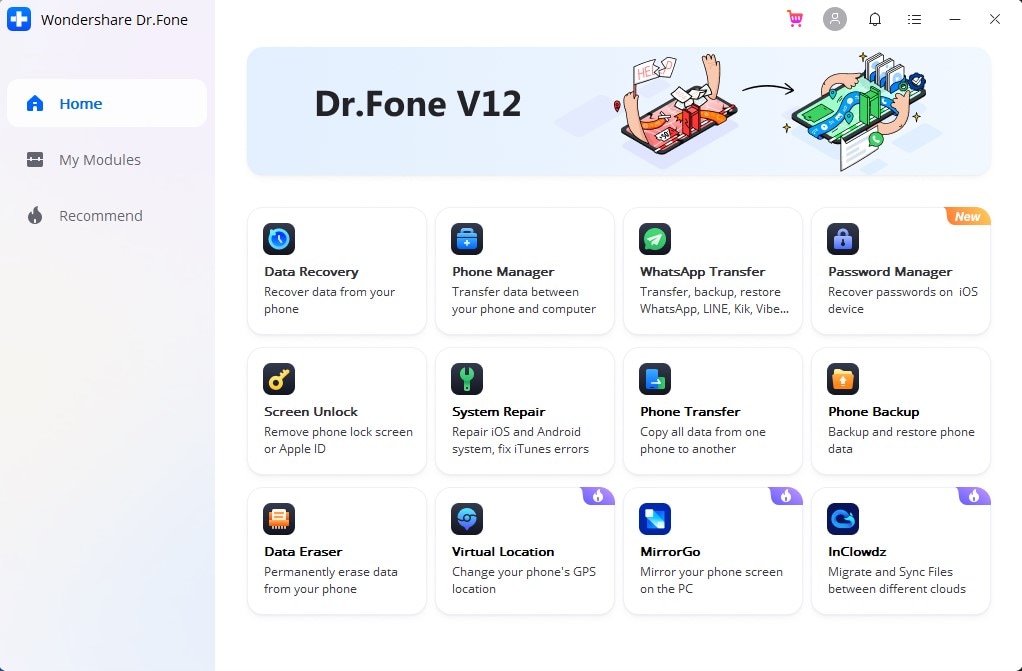 Step 2. Over a successful connection, the tool appears on the screen. Select "Erase All Data" to proceed.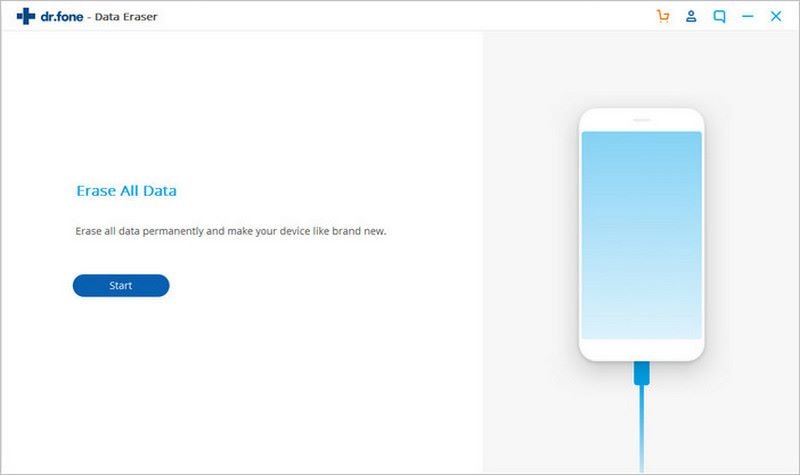 Step 3. Confirm the process with the assorted PIN code and erase all kinds of data from your device.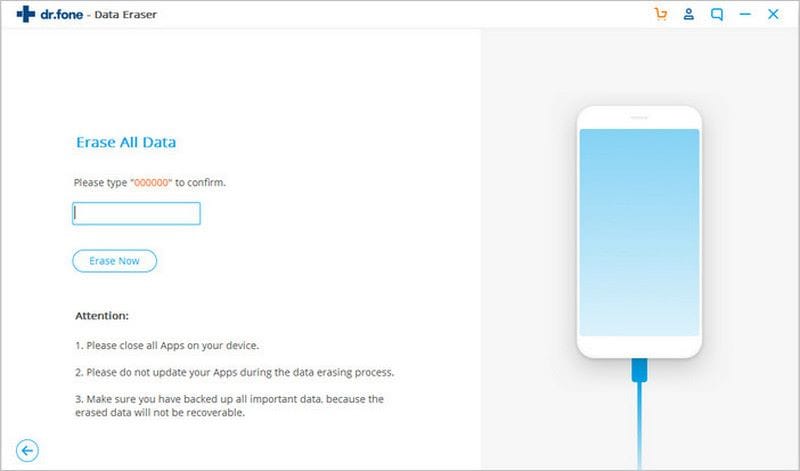 Write in the End
It has been deemed quite important to back your device for allowing the data to be kept safe under unforeseen circumstances. However, when it comes to factory resetting your Samsung, you can always look for optimal methods that would guide you in managing the process efficiently, as described in the article.