If you are stuck on the Samsung reactivation lock and couldn't recall your Samsung account details, then you're not alone. The online discussion platforms are awash with users complaining about forgetting the account details or buying a second-hand Samsung phone already locked with Samsung reactivation lock and asking for a way out.
Luckily, users can bypass the Samsung reactivation Lock as long as they're using the right tools. Read this article will the end to find out the best methods for Samsung Reactivation Lock removal safely and quickly.
Part 1. What Is Samsung Reactivation Lock?
Samsung Reactivation Lock is one of the most ingenious features of Samsung smartphones which adds a layer of security to your private data. This feature comes in handy when a device is lost or stolen as it makes it virtually impossible for unauthorized users to access your data.
This lock is an advanced security option that, when enabled, requires users to enter the credentials of Samsung account synced with the lock whenever they try to hard reset it. The same username and password are needed to remove the lock.
Over the years, this lock has proved to be exceptionally effective in ensuring the privacy of Samsung users. Because of this, the experts recommend users always keep this lock activated.
Part 2. How to Enable Reactivation Lock?
On a Samsung smartphone, Activation Lock is turned off by default. However, users can easily turn it on whenever they want. You must have a Samsung account (username and password) to enable reactivation lock. Create one, if you don't have one already.
Check out yourself how to enable reactivation lock on a Samsung phone.
Step 1.

From your phone's Home screen, navigate to Settings > Lock Screen & Security > Find My Mobile.

(Note that this step may vary for different Samsung versions)
Step 2.

Here, enter the login credentials of your Samsung account and hit Confirm.
Step 3.

Once logged in, simply swipe the slider to the right to enable the Reactivation lock. A popup tab will appear. Hit Ok to confirm your action.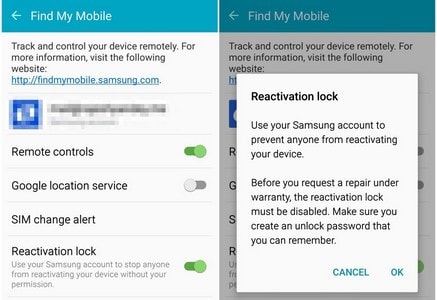 Part 3. How to Bypass the Reactivation Lock?
There're several methods to crack the reactivation lock but not all of them are safe and/or efficient. Below is a curated list of the two proven safest methods to regain access to your locked Samsung device.
1. Use Privacy Policy
One of the proven methods of cracking the Reactivation Lock is via the Privacy policy of your device. It gets the job done in most cases but can be tricky for some users. Follow the below steps to implement this method:
Step 1.

Restart your Samsung smartphone and choose your preferred language on the Welcome screen. Tap Start.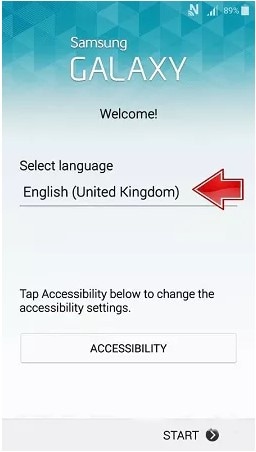 Step 2.

Then, tap No > Not Now. When you reach the Samsung Account page, enter anything in the password box and hit Settings on your dial pad.
Step 3.

Now, scroll down to the Privacy Policy option and tap it. After that, go back to the Samsung Account page and tap "Forgotten your ID or password."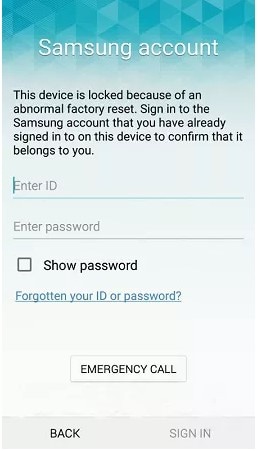 Step 4.

On the next page, connect to the Wi-Fi and tap Next, and again, go back to the Samsung Account page and enter anything in the password box. Hit Settings

A browser tab will pop up. Tap bookmark and hit Ok to open a new Samsung Account page.
Step 5.

Enter the username and password of a new Samsung account, go back to the Reactivation lock page, and sign in with the updated credentials. You'll regain access to your device.
2. Use Emergency Call
The second method on our list is bypassing reactivation lock via Emergency Call. This method is a bit lengthy and complicated and in most cases, doesn't produce the intended results. But it's worth a try since it's free.
Before using the method, makes sure your mobile is fully charged, connected to a healthy Wi-Fi connection, and have removed the SIM card. Here's how you implement this method:
Step 1.

On the Samsung Reactivation Lock screen, tap Emergency call and dial 0000 (4 zeros).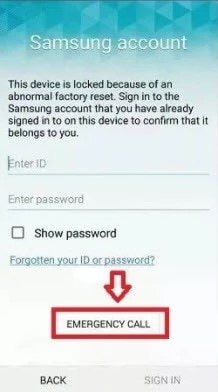 Step 2.

Now, tap Call > three dots at the top-right > Contacts > small emergency call box and then, hang up the call. Then, slide the Home button option and hit Ok.

On the next screen, tap the mic > Google app and tap Ok. You'll be directed to a new interface.
Step 3.

Then say "Turn on the Wi-Fi" to let Google Assistant enable the Wi-Fi services. Here, type Settings in the Google search bar and hit Enter.
Step 4.

You'll enter the configuration menu. Scroll down to the reset option and tap Factory data reset > Reset phone > Delete all.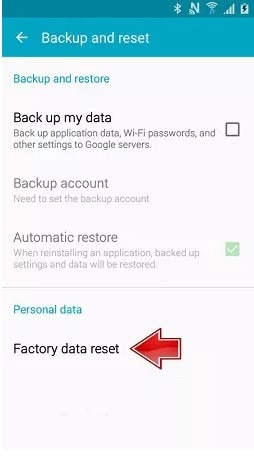 Here, carefully enter the relevant information on the Samsung accounts page and hit Sign-in. After that, tap Delete All, and again, enter the information asked. Confirm your action and go back to the Settings.
Step 5.

On the Find My Mobile screen, uncheck the Reactivation lock and hit Ok. Enter the required information if asked and hit Confirm.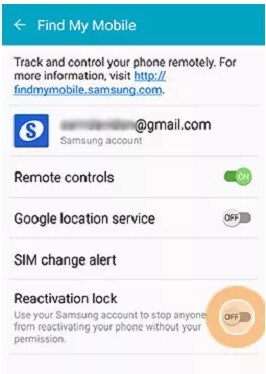 Step 6.

Finally, go to the Wi-Fi settings page and tap Next > Use Wi-Fi > Next. Then, follow the on-screen instructions to crack the Samsung Reactivation lock.

This method can be confusing for not-so-tech-savvy users but still worth a try as a last resort.
Part 4. Can I Recover Data from Samsung with Reactivation Lock Removal?
If you have successfully cracked the reactivation lock, you'll end up losing the data on your device lock as Factory reset wipes out everything on your Samsung phone.
Luckily, many Samsung reactivation lock removal tools help users retrieve the lost data but when it comes to the best, Dr.Fone-Data Recovery (Android) stands apart from other players in the market. This simple yet feature-rich software makes it exceptionally easy to recover all the lost files –regardless of how you lost them – with just a few clicks.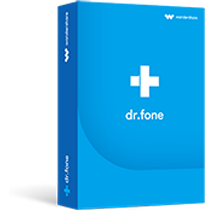 It cannot only retrieve audio on Android but also able to get your messages, videos, contacts, documents, photos etc. back without losing.
All missing audio files like music, voice recordings, etc. will be restored in their original format.
Check all the sectors for your android devices and observes which files have been recently deleted.
Provide users with a distinctive way for recovery. All you need is to preview the scanning results and choose your needed files and hit "Recover".
It is compatible with more than 6,000 Android devices, including all popular brands like Samsung, HTC, Motorola, Sony, LG, etc.
The process is not a time-consuming and is absolutely free of danger.
Handle all data loss scenarios, like screen broken, dark screen, rooting error, system crash, SD card issue, device lost, etc.
4,051,791
people have downloaded it
Here is a step-by-step guide on how to use Dr.Fone-Data Recovery (Android) to retrieve the lost data.
Step 1.

Once downloaded, install and launch Dr.Fone on your computer. On its Home interface, hit on the Data Recovery mode, then choose Recover Android Data.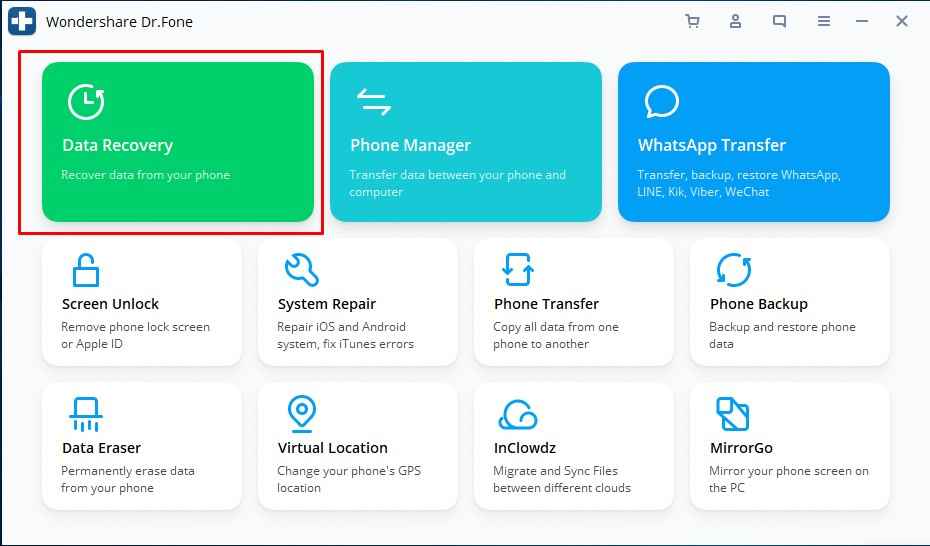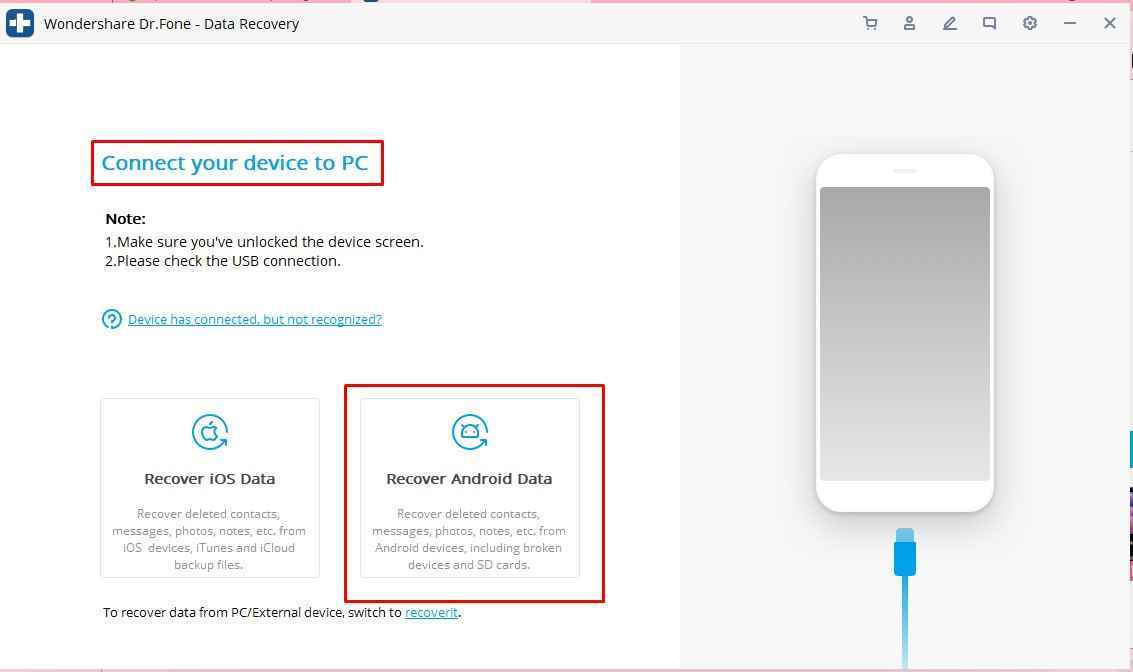 Step 2.

Here, choose "Recover phone data" in the left tab and then, select the type of data you want to restore. Hit Next after that.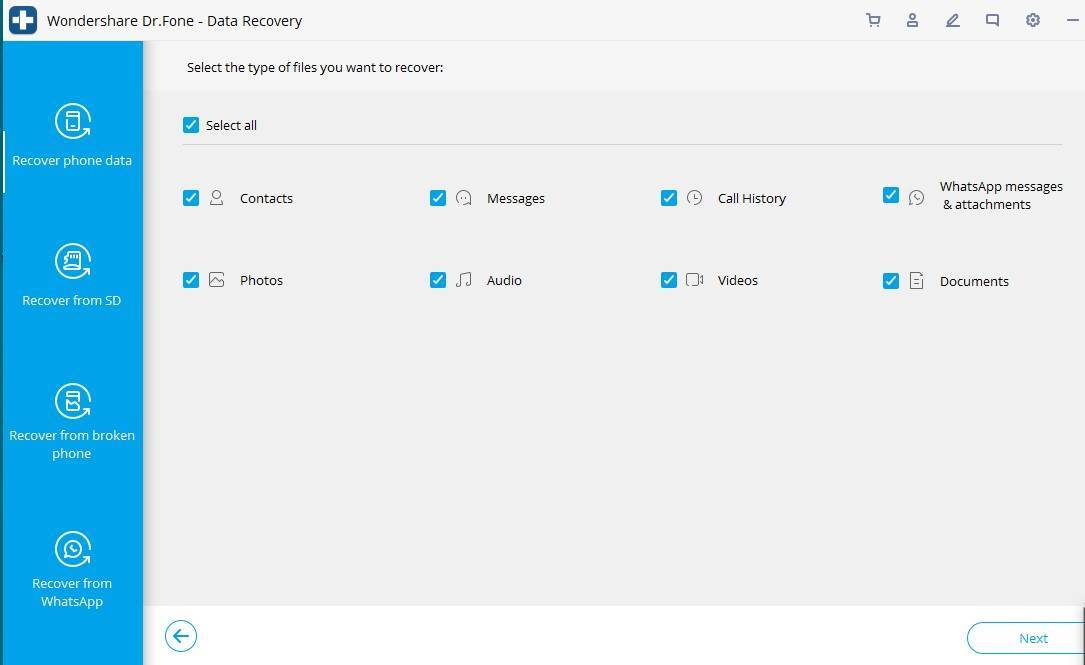 Step 3.

Now, choose the "Scan for deleted files" mode and hit Next.

Note that you can choose "Scan for All files" or "Advanced Mode" depending on your needs.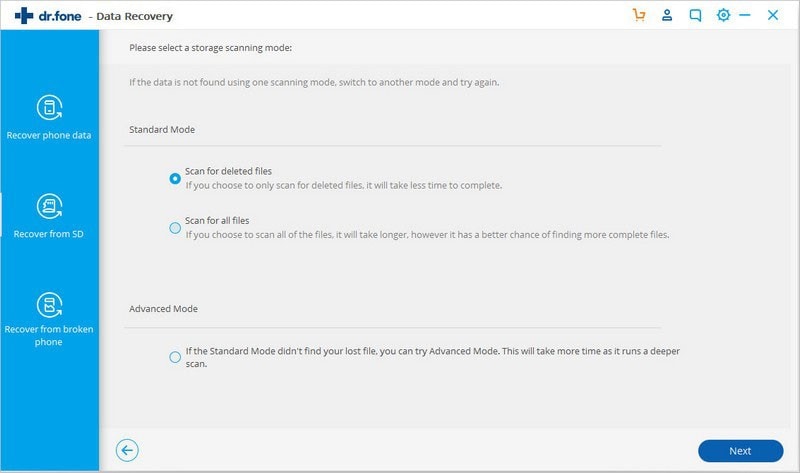 Step 4.

The program will start scanning for the deleted files, just wait patiently.

Here you will see your lost data is coming back.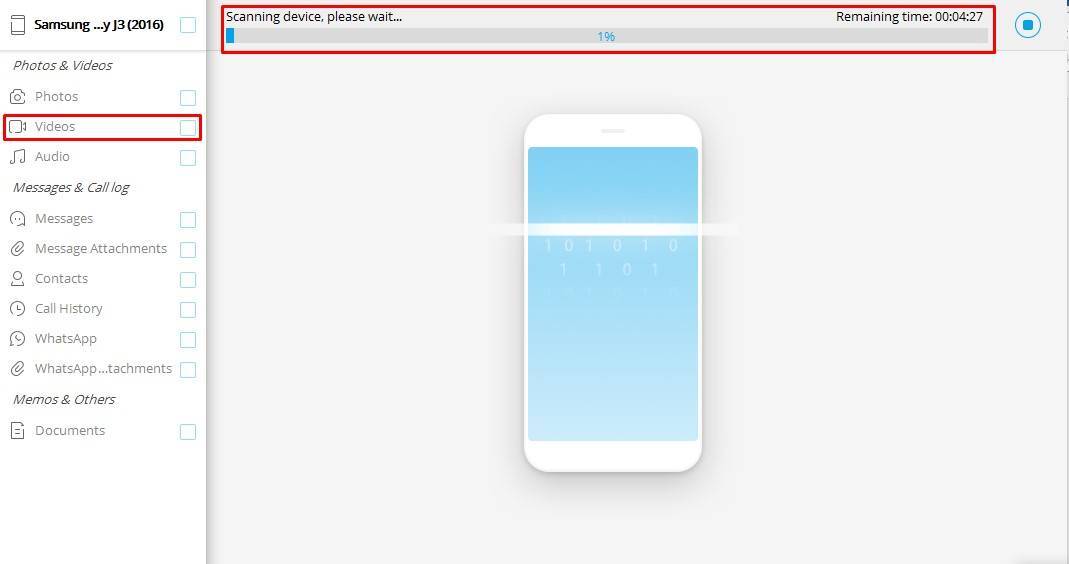 Step 5.

Once completed, choose the data you want to recover hit on "Recover to Device" or "Recover to Computer" as needed.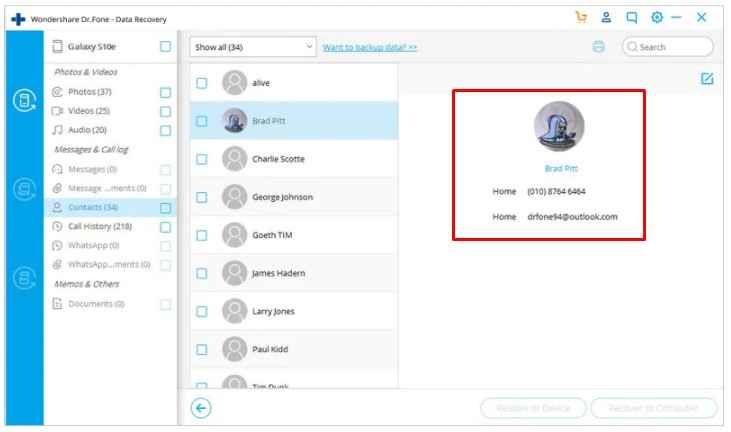 FAQ
Below is the most commonly asked query about the topic at hand.
1. What Are the Differences Between Reactivation Lock and FRP Lock?
Both Reactivation Lock and FRP Lock are one-of-a-kind security features in Android phones, however, there're significant differences between them. Some of the major differences are:
FRP lock is introduced by Google while FRP lock is developed by Samsung.
FRP lock works for most Android devices while Reactivation Lock is compatible with only Samsung phones.
With the FRP lock turned on, users need to enter the log-in credentials "after" resetting the device. Else, they won't be able to set up the device. The Reactivation Lock requires users to enter the Samsung account credentials before performing a reset.
Reactivation lock offers the built-in tracking feature while FRP lock doesn't offer such a feature.
See methods to bypass FRP lock here:
Samsung FRP Bypass: Remove FRP Lock within minutes!
3 Ways to Bypass FRP on All Samsung Devices  
Conclusion
To wrap it up, this article has provided a detailed guideline on how to bypass the Samsung Reactivation lock. Both the methods discussed above are efficient and can help you regain access to the locked device.
If you ever lost data while cracking the reactivation lock, then install Dr.Fone Data Recovery (Android) is your way out. With this tool installed on your computer, retrieving the lost or deleted data is just a few clicks away.