" I accidentally deleted really important footage from a memory disc and I REALLY need to get it back. What can I do now?"
- a question from Quora
If you have ever used a data storage card to store any of your data, you must have suffered a data loss several times. It is painful, and it hurts even more when you are not an expert in Data Card recovery.
Part 1: What may be the possible reasons for you losing data from data storage cards?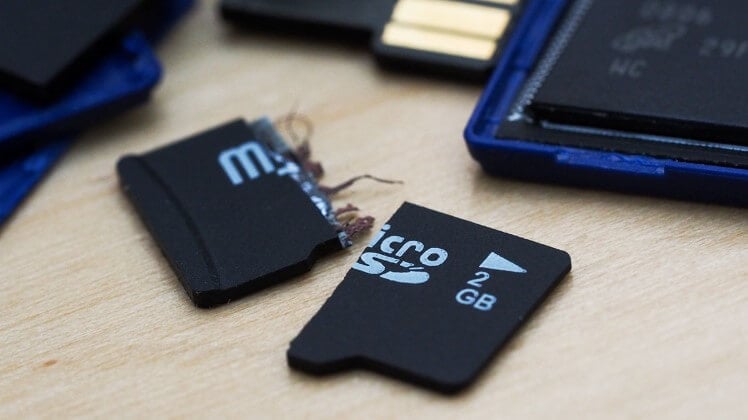 Improper handling: - Just to let you know that the data cards are made very precisely and have a very delicate physical structure. A little bit of mishandling and they can be no more of any use. Any scratch, or rubbing against a rough surface can result in loss of all your data. It is quite hard to do card recovery by any software for the data lost by physical damage.


Dust: - The dust is one true enemy of your data inside the data storage card. While the data storage cards are not in use for a long time or are exposed to regular dust, it is possible that it may damage the circuit and your data storage card won't work anymore.


Virus and Malware: - Your Data Storage cards are used in multiple devices frequently. There are very high chances of the data storage card getting exposed to the virus in another system. It may corrupt all your data or your whole card. However, in this situation, there are good chances of performing a data storage card recovery and getting your data back successfully.


Interrupted Transfer: - Most of the time, the data loss happens when the transfer of data gets interrupted. It's obvious that you will use your data storage card to transfer data from or to another device. Thus, in case of any problem with the transfer medium or other, the data may get lost in some 5th dimension, and you may never see it back.
Part 2: What is a data storage card?
The term Data storage card does not mean a single type of device, it consists of many types of storage cards. In simple words, data storage cards are those devices used to store, transfer, read, and write your data. That data can be in any form i.e. photos, videos, documents, zip files and all. The data cards are basically in similar shape but different sizes, the shape is somewhat close to a card.
Various types of Data Storage cards: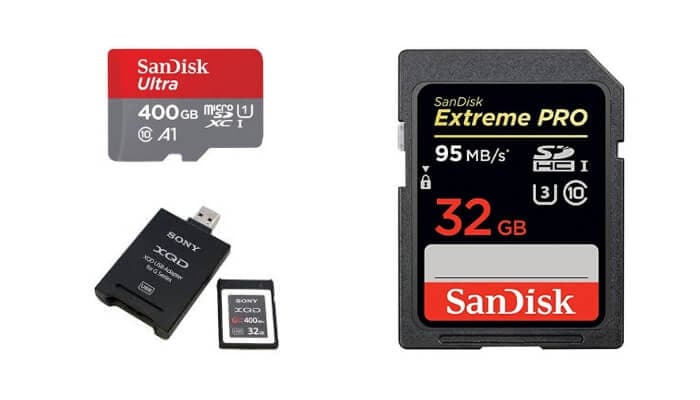 Micro SD card: - The most common and the most versatile form of the data storage card is the micro SD card. They come in micro size and are compatible with almost all the data reading devices.


USB Flash Cards: - These drives consist of Universal serial bus and are used to store, write and re-write data. It can be connected to your PC, Laptop, Mobile.


Compact Flash Cards: - It's a flash memory card that is more of a mass storage device. It comes in a compact size.


SDHC: - It's a type of non-volatile memory. It's used for portable devices.
Part 3: Can you really recover lost data from the data storage cards?
There is nothing impossible with the use of the right technology in the right way. But there are many such fake ways and fraud software out there claiming to be able to do a successful data card recovery. Don't fall for them, Data recovery is no joke. It requires a lot of trust and expertise, that you can find in very few software.
One of such card recovery software is Recoverit (IS) Software. It's trustable because it got the 98% success rate in data card recovery, and it is best because it got a ton of feature.
Part 4: Recoverit Data recovery Software - What's so special about it?
Features, Trust, Success Rate, Convenience, and many more such things make it the best.
Why Choose This Hard Drive Data Recovery Software:/ A Life Saver to Solve Your Data Loss Problems!
It can recover each and everything: - It may be your photos, documents, graphics, videos, or zip. The Recoverit Data recovery software can recover everything for you.
Recover from any device: - You can use Recoverit for data card recovery, ios recovery, android recovery, SSD recovery, PC, and even Mac recovery. You can recover data of any device that lost data.
Deep scan: - Recoverit (IS)y software provides you deep scanning feature. This feature can scan your device or card so well that there won't be any data left behind or undetected.
Easy to use: - You can do data recovery in minutes with its help. There is no hassle.
2,526,067 people have downloaded it
How easy it is to do data card recovery with the help of Recoverit (IS)y software?
This Data Card Recovery software is as easy as it can get. You just need to follow the below mentioned steps, and you will be done with your card data recovery.
Step 1: Download, Install & Launch
Just hop on to the Official website and Download Recoverit from the iSkysoft website and install the program on your computer and launch it.
Step 2: Connect the Storage Card
Connect your data storage card from which you wish to recover the data. It may be your micro SD card, a USB, a flash drive or anything.
Step 3: Choose your storage card
Once you launch the program, you will see the external devices connected to your system, identify the one you are going to recover the data from. If you have made any partitions in your storage device, you will see them all, just select the one you need to recover the data from.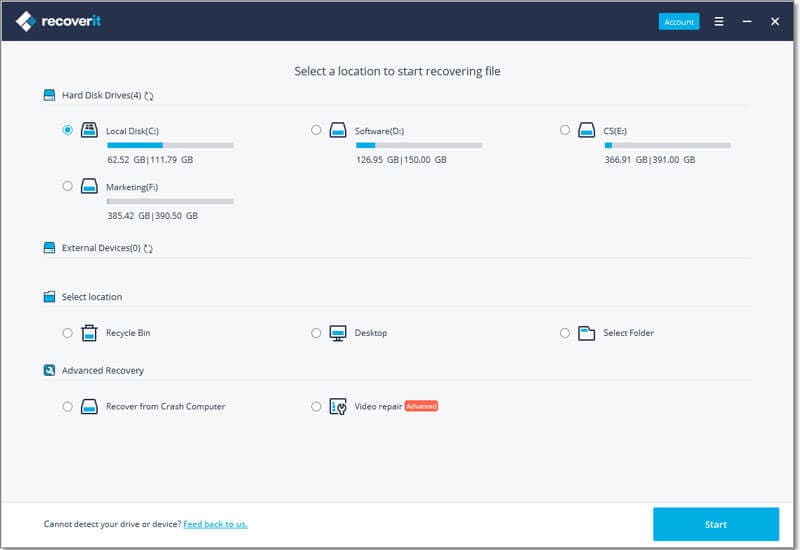 Step 5: Scanning
The drive you selected will go through a scanning process, it will search for every possible thing that you may have lost.
Step 6: Recover
You will see a preview of all the lost data such as photos, videos etc. All you need to do it to select the data that you want to recover and click on the recover.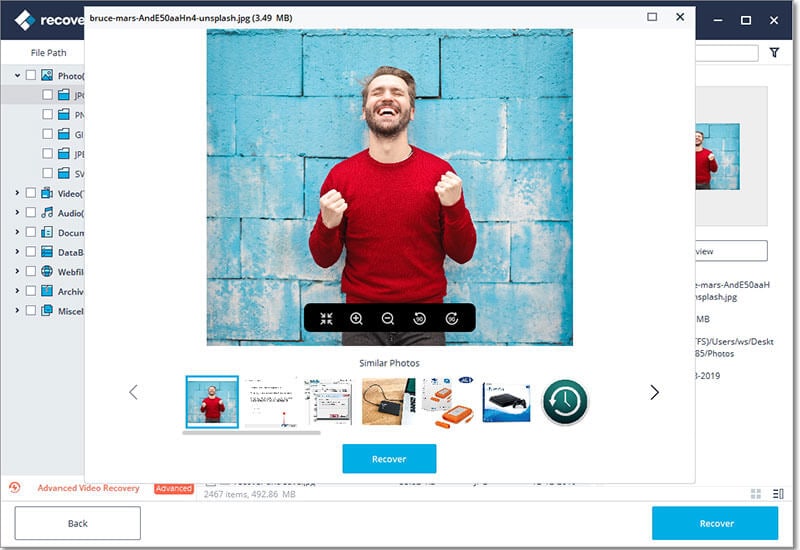 Congratulations! Your lost data will be recovered instantly, save it on a drive that you trust.
Part 5: Things you should always take care of while using or caring a data card.
Keep them covered: - Use a cover while caring or keeping a data card anywhere. This will protect it from any kind of damage due to dust or scratch.


Don't keep them in pockets: - Most of you may still have a habit of keeping your data cards in your pockets. They may get harmed due to any sharp thing in your pocket or something as not harming as a coin.


Keep them away from water: - It's the most basic thing. Data cards are not waterproof, even if they say they are, they are not. Keep them away from water or else you may need a data recovery software again.


Connect them with the trustable devices only: - Do not use your data cards in any of the random devices. They may have virus or malware in them that may harm the data in your card. Always use them on the device you know are safe.