Summary:
Have you ever been in a state where fixing your SD card is the only option left? The current rate of technology is slowly driving users to the paperless era. Apart from hard drives and flash disks, SD cards are also a good form of portable data storage gadgets. They are actually high in storage capacity and faster in speed. Despite being used in many devices like smartphones, music players, tablets and digital cameras, SD cards are prone to damages as well. If you are wondering whether can a corrupted SD card be fixed, worry no more because the below solutions have all you need for your damaged SD card to work as perfectly as before.
Part 1. Ways to know that your SD card is corrupted
All about the alarms that will show you need an SD card fix.
You'll know that your SD card is corrupted if most of your photos on the card suddenly go missing.
If your phone returns an error message such as "corrupt memory card" or "memory card error" whenever you try to access the available photos or videos then know your SD card is corrupt.
Another symptom is when a black screen appears showing an error message such as "SD card is not accessible".
If a "read/write error" shows when you try to read your SD card through an available gadget.
Also if you get an error message that the disk is "Write-protected" whenever you try to copy contents from your SD card even though you are able to view them.
Being unable to copy, save or delete any item from your SD card is also an indication that it is corrupted.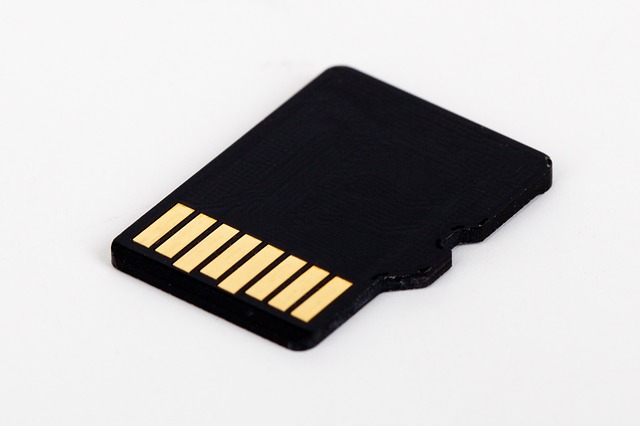 Part 2. 5 alarming causes of SD card damaged error
Interruption during SD card formatting
A formatting process is a very crucial moment for your SD card. If there happens to be power interruption then your SD card may be damaged in the process. In such a case, you will need an immediate SD card fix.
Improper removal of your SD card.
Whenever you don't safe-remove your SD card from your gadget, know that chances are high for it to become corrupted.
Physical damages
Even though SD cards are water-proof, they can still be damaged via excessive water or breakages. If such exposures are met, then you will have to fix SD card errors before your files get destroyed.
Virus infection
Viruses such as Trojan-horse are very destructive. They can eat up your entire files in the event that your SD card picks them up during a download process.
A corrupted operating system
The operating system of your gadget carries a lot of weight. If it malfunctions then you will have to look for a reliable SD card fix tool to prevent further damage.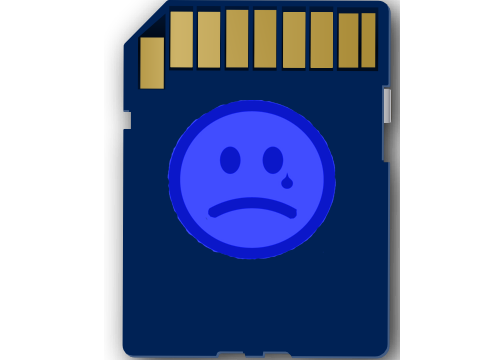 Part 3. How to fix damaged SD card
Format the SD card
Formatting is a clear way of eradicating all the bad sectors from your SD card. It is the best way to fix SD card errors without needing a third-party tool. You should, however, remember that once your SD card is formatted, you will not be able to get any data afterward because they will be permanently erased. It is therefore ideal to backup your important data before you do complete formatting.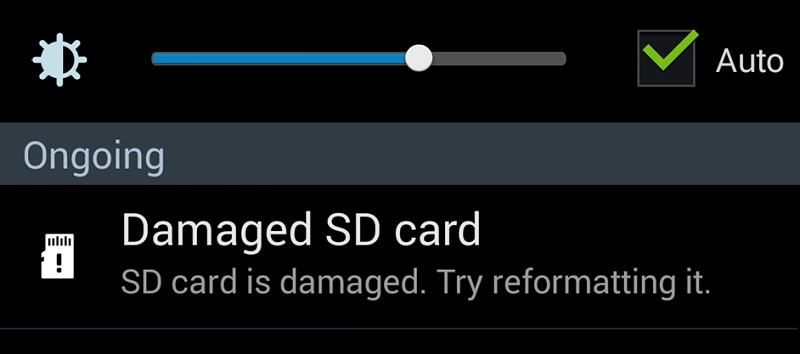 Try chkdsk command solution
If formatting your SD card does not help, you can try chkdsk command solution. However, you can only use this solution via your computer.
Start by typing "chkdsk" command and then type drive letter and /f at the command prompt.
The next step is to insert your SD card into the computer. Remember you can only use a card reader to do this.
Go to the "Start" option, click on it and select "Computer" option and wait for the computer to detect your SD card.
Once your SD card is detected, click "Start", scroll to the "Search" box and then type "cmd". Next, pick the option of "Run as administrator"
Then type "chkdsk" as well as the drive letter at which your SD card is in. Type a colon and /f then press "enter"
This process will check and fix SD card errors without any further requirements.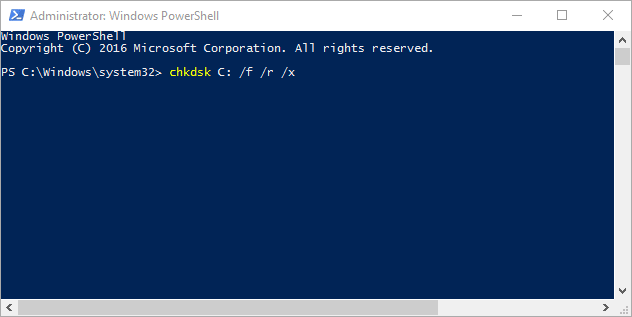 Some cards could have an in-built solution
Have you ever had a problem with your new SD card? If yes, there are some problems that are brought about from the manufacture's end. This scenario is common with Android OS devices. It could be because they don't have advanced features on the user's end as iOS devices. This is the best option especially if it is SD card corrupted Android fix. After a few trials and fixes, you can just send your SD card back for repair at the local store.
Part 4. I need to repair data from corrupted SD card. Any likely chances?
Yes! There are times when you try to fix bad SD card but it doesn't work. Don't worry if this happens to your SD card. Just search for a reliable data recovery software that can salvage your data in very few steps. Recoverit (IS) is a lifesaver that will solve your data loss problems from device formatting, accidental deletion, system error among other issues.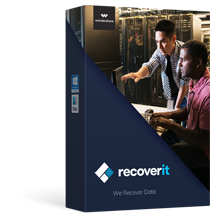 Why Choose This Hard Drive Data Recovery Software:/ A Life Saver to Solve Your Data Loss Problems!
Easy Data Recovery: Recoverit (IS) is easy to use, with only three steps to the recovery.
All-in-one Data Recovery: Whether you need to fix SD card Mac or any other external drive, this tool has the capacity to solve the problem. It can recover data from the recycle bin, lost partition or data lost due to virus attack, among other scenarios.
1000 and above file types recovery: This tool is capable of retrieving numerous types of data such as attachments, audio files, videos, emails and other data like Zip files.
Recovery from the computer and other storage devices: It is very easy to recover your data from both internal and external storage devices using Recoverit (IS).
2,526,067 people have downloaded it
A step-by-step guide on how to repair data from corrupted SD card using Recoverit (IS).
Step 1. Launch program
Step 2. Connect the corrupted SD card to computer.
You can use a card reader to connect your SD card to the computer. Ensure you fix the card well such that your computer automatically recognizes it.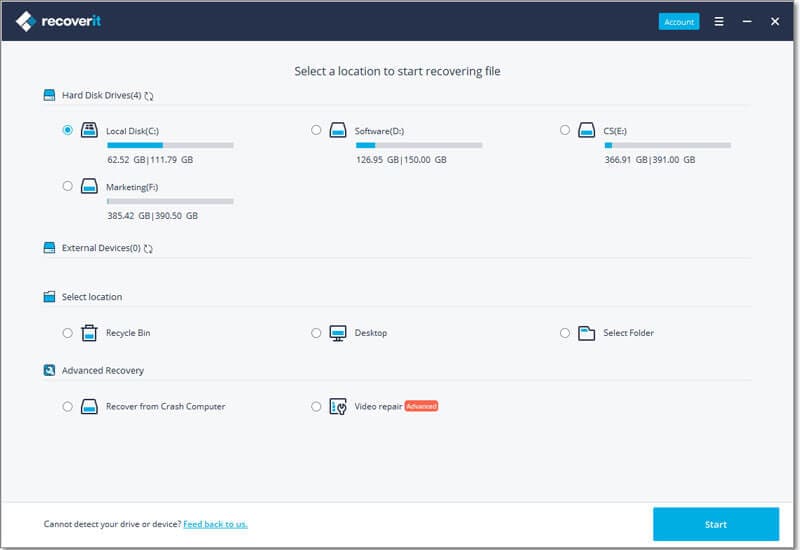 Step 3. Select the connected card for scanning.
The computer will scan the SD card so as to retrieve data. However, if you don't find the desired data, select "All-Around Recovery" mode alternatively. This is for a deep scan that will ensure that every data type is retrieved.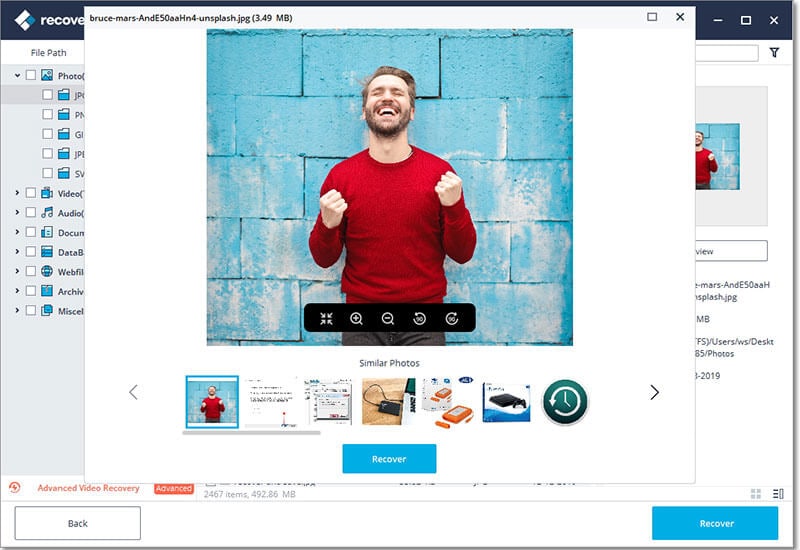 Step 4. Preview and Recover
Go to the "Preview" section and check all the data you need to be recovered. Then click "Recover" to get them back. You can then save the recovered data to your computer or any other device of choice.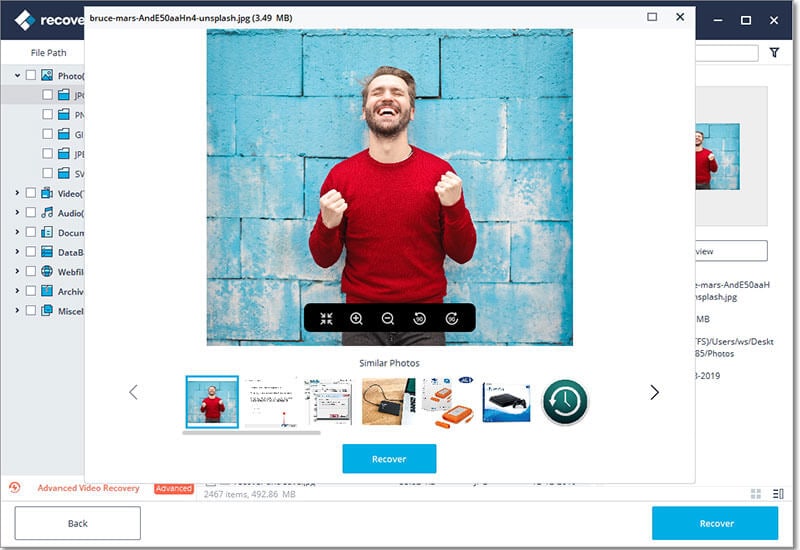 Conclusion
Fixing a corrupted SD card requires some adequate information. There are some situations which may make it difficult for even reliable software to fix errors. Such question like "can you fix a broken SD card?" may be difficult to handle. SD cards that have gone through mechanical damages cannot be repaired using Recoverit (IS) software. However, it can still recover data lost through numerous situations including formatting, deletion, virus attack and much more. Remember to take good care of your SD card by avoiding situations that can cause data loss.