When SD card gets corrupted or damaged you fail to open it, or when you try to open the file it shows various error messages, what can we do?
If you are the one among many who are facing such issues we will provide complete guidance and solutions here, we will provide a full guide on how to recover corrupted SD card using different methods.
Part 1. Things You Should Know Before Recovering Corrupted SD Card
1. How do you know your SD card was corrupted?
Following are the signs that indicate a possibility of the corrupted or damaged SD card. If you notice any of these signs, please stop using the card.
Data on the card is missing, cannot be opened or could be opened only partially.
Your camera or PC is not able to open the card and showing a error message to format it.
When your device show error while writing on the card.
Your device or computer freezes as soon as you connect the SD card.
Your camera shows a blank screen when you open the card.
2. Why your SD card get corrupted?
Tiny SD cards are the most popular storage devices for storing and transferring of data. Like all other storage devices, they also can get corrupted or damaged over time.
3. Tips before using any recovery method
Before you use any further recovery method please ensure that your SD card is actually corrupted by trying following-
Try SD card on another device or computer
Try changing the drive letter
Reinstall or update the drivers
Part 2. Recover Corrupted SD Card Using the CHKDSK Command
In windows, you can use the chkdsk command to recover data if the SD card is corrupted due to file system errors or bad sectors.
You can start command prompt by pressing Windows Key + R (run command) and typing cmd in the box. You may search cmd in the start menu.

Now type chkdsk E: /f /r and press enter. (Here "E" is drive letter of SD card, replace this letter with your SD card drive letter)
This command will find, fix and restore the data lost due to SD card corruption. By this method, you may not be able to restore the data in all cases.
Part 3. Recover Corrupted SD Card Using Recoverit
If you are not able to retrieve data using CMD method you can use data recovery tools like Recoverit (IS). If your SD card is corrupted or damaged in certain cases, you may not be able to retrieve the data completely. Therefore, it is important that you prepare for possible data loss.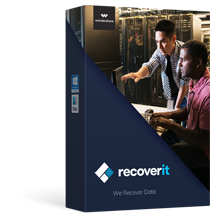 Powerful features of Recoverit (IS) tool:
Recovers data by deep scanning when CMD command fails to retrieve data
Supports all types and make of cards
It can recover more than 1000 types of files
Compatible with both Windows and Mac
It's easy to use
2,526,067 people have downloaded it
Step by step user guide for Recoverit (IS) software
Download the Recoverit (IS) software to your laptop or computer.
Step 1: Install and launch Recoverit
Step 2: Connect your corrupted SD card with the computer
Connect your corrupted SD card with a computer using an SD card reader.
Step 3:Select the disk to start scanning
Select the drive of the corrupted SD card. Then click the "Start" button to initiate the scanning process.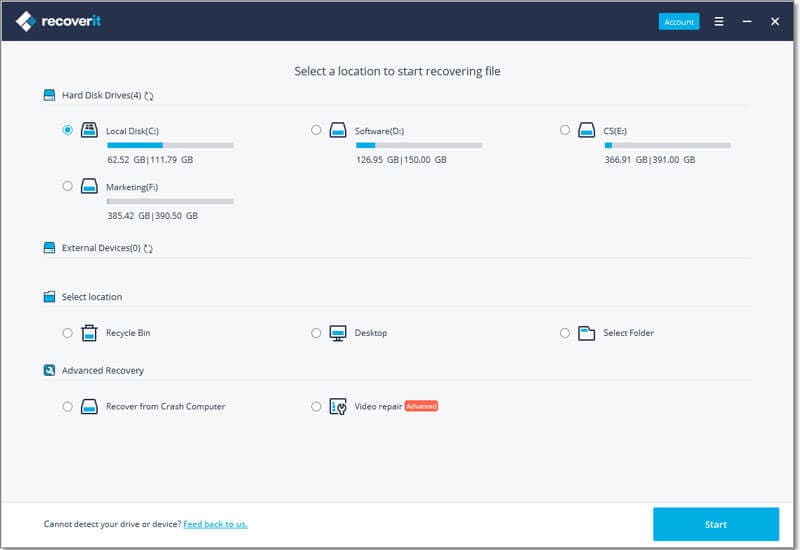 Step 4:Preview recoverable files
Now you can preview all recoverable files. Select the files that you want to recover and press "Recover". Save all your data on a drive other than your SD card.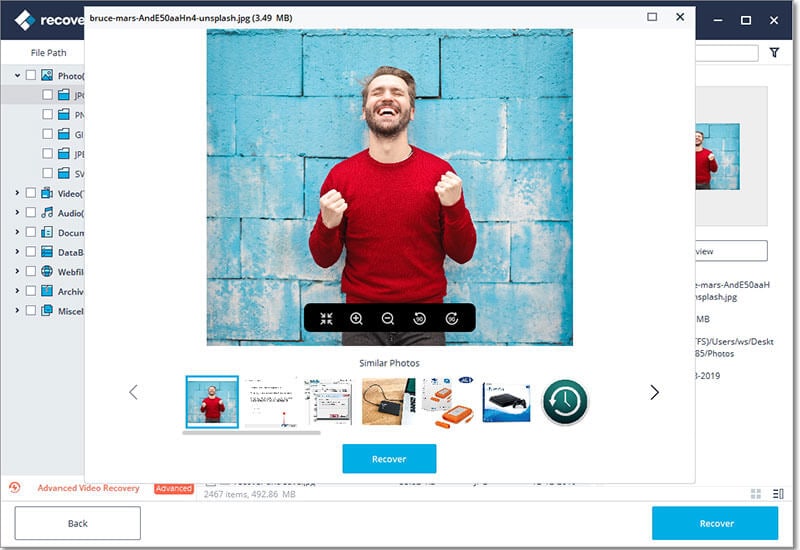 With the help of this software, you will recover all the data in the original format, size, and quality.

Tips:
In case you are not able to recover your files go back to step 1 and select "Deep Scan" mode. In this mode, it scans in-depth and recovers more data.
Part 4. SD Card Formatter Tool
After you have recovered your data from the formatted SD card, it is recommended to use this tool in place of the operating system formatter tool. This formatting tool is designed for optimal performance of SD cards. This tool will also restore the card to its full capacity.
Steps for using the SD Card Formatter Tool
Download and launch the SD Card Formatter application
Select the drive letter of the SD card and press Format.
Click "Yes".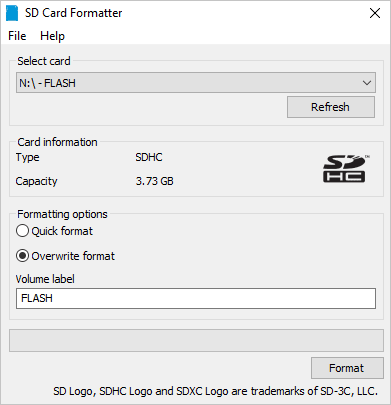 Now your SD card is properly formatted and ready to use.
Conclusion
SD cards are the most popular because of its small size, faster-writing speed, affordability, and versatility. They are used with various devices like digital cameras, smartphones, camcorders and many more.
However, SD cards are more vulnerable to breakdown compare to other storage devices. Make sure to handle your SD card safely and minimize the risk of data loss. And whenever a situation arises use the above methods to recover your corrupted SD card and its data.
Have you used any of these methods to retrieve your SD card? Feel free to brag about your success in the comments!