Assuming you have several CR2 raw images and they get deleted by mistake. Do you think it's possible to recover them? I have good news for you it's very much possible. In this article, I will help you know how to recover CR2 images from SD card. But before then let's first understand details about CR2 files.
What is a CR2 File?
A CR2 file format is basically an extension of canon proprietary feature and is produced as a result of RAW images being directly produced by the camera. Consider a RAW image as being a digital negative. RAW files are basically images that are unprocessed and need to be converted into a file format that is easier to handle and more readily available like say JPEG.
RAW images usually occupy a larger space than jpeg files as they contain additional details called metadata such as lens info, camera information, white balance, bracketing information and other additional information. Essentially, a RAW file is a file that is entirely unprocessed and results directly from the camera sensor without losing any data, file quality or any small details. JPEG, on the other hand, is an exact opposite to its counterpart. That is the reason why the latter file is known as raw. A raw image is usually designed to capture all the physical information in given scene detail such as lighting, color, and contrast.
Why would a CR2 file be inaccessible?
There are several reasons as to why a CR2 file may become unavailable. Among them include:
Accidental deletion or formatting


Corruption by a virus - The main causes of virus attack include inserting a mass storage device with CR2 Files in an infected computer or corrupted media storage system, downloading online files from unknown sites as well as using pirated software.


Inappropriate opening program - In this case, you can try to open the file using a different program like Adobe Photoshop before resolving to use third party recovery software.
Is it possible to recover a corrupted or deleted CR2 file?
YES, it is possible to access, open & fully restore RAW image files that had been lost in the event of accidental formatting or corrupted by a massive virus. There are hundreds of third-party tools that have been specially designed to repair and hence recover a corrupted CR2 files. However, it's never easy identifying reliable recovery software for raw data. It's extremely risky taking chances by trying to recover a raw file with a novice program that is not well established or known.
Remember the moments captured in the raw file can never be recovered. A CR2 file recovery program is basically a kind of tool containing advanced Algorithm that can be used in restoring all lost, deleted images as well as to recover corrupted CR2 files effectively, timely, safely and completely.
How to Recover CR2 Files from SD Card Step by Step?
Just as we mentioned above, it is not an easy task to identify a reliable data recovery software for CR2 files, so here we could like to recommend Recoverit (IS) and Recoverit (IS) for Mac for your reference. This program is trusted by thousands of users among the world and the facts also prove that it has the ability to help you recover deleted, lost, formatted or even corrupted CR2 files or other documents from SD card within seconds.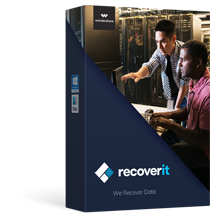 A Life Saver to Solve Your Data Loss Problems!
8 different recovery modes to satify your all recovery needs, including deleted files recovery, recycle bin recovery, formatted disk recovery, partition recovery, external device recovery, virus attack recovery, system crash recovery and all-around recovery.
2 scanning modes to help you find all hidden or lost data on any types of hard disks.
Preview files before recovery, so that you can easily locate your target files.
High success rate and 100% security guarantee.

3,165,867 people have downloaded it
Steps on Recovering CR2 Files from SD Card using iSkysoft CR2 Recovery
First of all, you can check the main screen of CR2 Recovery, and select a recovery mode as you like.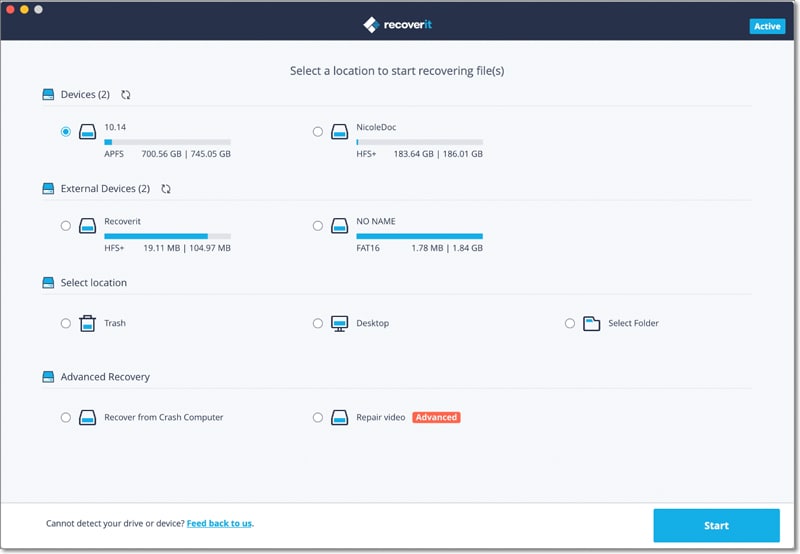 Because you need to recover corrupted CR2 files from SD card, so please choose "External Device Recovery" mode and ensure the SD card is inserted into the computer and be recognized. Then, you can click "Next" to confirm your option.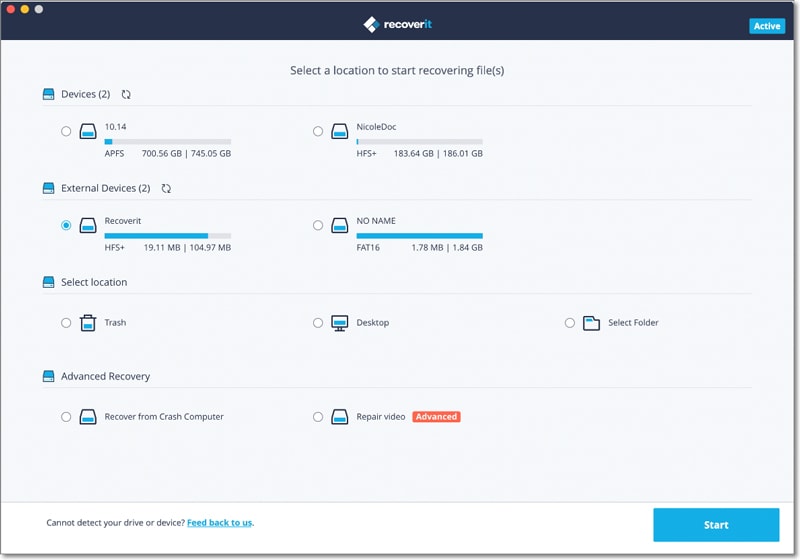 Select the SD card and hit "Start" button to begin to scan for files.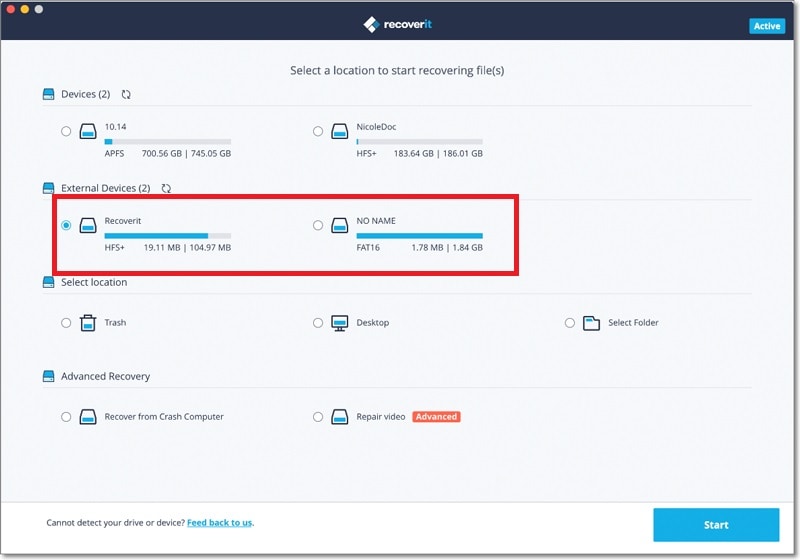 Now, the program will start scanning your connected SD card, and show the results in the program in the form of folders. You can click "File Views" in the left panel, and preview "Photos" category in the right panel. Once you find your lost CR2 files, you can tick them and hit "Recover" button to save them on your computer.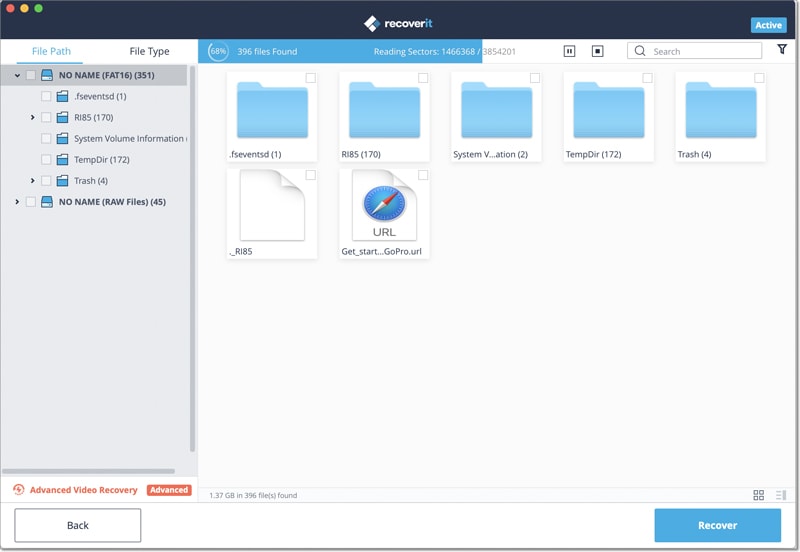 If this mode cannot find you needed files, you can take a trial on "All-Around Recovery" mode by clicking the option in the left-bottom.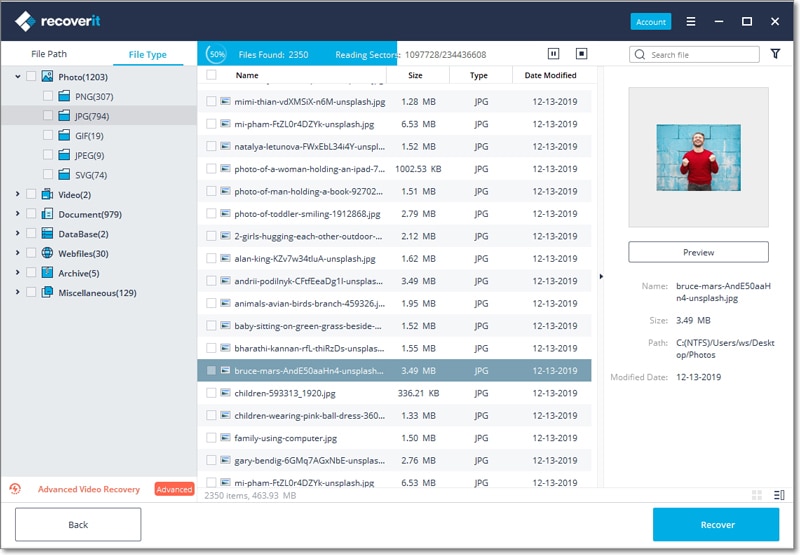 Common Errors in CR2 Files & the Possible Solutions
There are many reasons that would cause an error when it comes to opening a CR2 file. The common CR2 errors include:
Error 1: Failure of CR2 files to be recognized
Solutions:
Step 1 The first possible solution in this case is to try Updating the software used to open CR2 files. Because sometimes software that is outdated can result in such an error.
Step 2 Alternatively, perform file extension using the following steps of repairing CR2 file.
Begin by searching in the control panel


Then, click on personalization and Appearance.


Next, click on the "File explorer options"


Click on the view tab in the dialogue box of explorer options.


Finally, uncheck the option of "Hide extension for file types that are known"
Step 3 The other method of dealing with this error is to simply convert the CR2 file to other RAW file formats such as the ARW, KDC, DNG, and SR2, EF or any other similar file formats.
Error 2: Files cannot be found (Clock L-XV.cr2)
Note: Clock L-XV.cr2 is basically a DLL file which belongs to Ulead Software called PhotoImpact. This error results when Ulead PhotoImpact software has been used for opening a CR2 file.
Other causes of the above error include:
A Clock L-XV.cr2 DLL file that has been corrupted


Cases of hardware issues


When an older version gets installed by a program that has been newly installed and it overwrites the mates Clock L-XV.cr2 latest version.


When a Clock L-XV.cr2 is deleted either accidentally or deliberate formatting.
Solution 1:
Step 1 Run a System File Checker (SFC) which is an inbuilt utility in windows which repairs system files that are corrupted.
Step 2 Begin by pressing the Window button & Q.
Step 3 Next, type a command prompt in the search box type. This should be followed by selecting a command prompt and then right-clicking to select the option" Run as an administrator".
Step 4 In the final step, type a command "sfc" in the command prompt and click the enter button.
Solution 2: Try repairing the registry by use of online tools like cleaner to repair the CR2 file.
Error 3: Error Due to attack by a virus
The only way to repair CR2 files that have been corrupted by a virus is to download effective Antivirus software.
Conclusion
There are hundreds of CR2 file recovery software's that are advertised as having the best capacity in recovering lost RAW files. But truth is, only a few of these programs work whenever you use them in trying to recover your files. Recoverit (IS) for Mac is just a reliable CR2 file recovery programs provide a hassle-free, safe and effective data recovery experience of Canon images. And it provides free trial version as follows: