In many countries, mobile carriers sell phones at great discounts. Nonetheless, such phones are likewise frequently locked to their network. You use SIM cards from an alternate carrier's network. However, you can unlock your phone with an unlock code. But as a rule, you can't get an unlock SIM free code. 
The web-based services give these codes at high costs. You might have the option to get the code free of charge if you ask your service supplier for the PIN. Yet there is no assurance that the service is free; you might be paying for it in your bill.
However, like all other things, this issue has a solution. Some code generators will allow you to get the codes and SIM unlock free. In this article, we will discuss such free tools. So, stick to our guidelines to carrier unlock your phone without any issue.
Part 1: 4 Free Ways to Get Sim Unlock PIN
1. Free Unlocks
This free SIM unlocker site offers free unlock codes only if you wish to pay through TrialPay. You can choose if you have any desire to pay outright or get it free. The processes are frequently easy; however, they will take as much time as is needed.
Moreover, this service has been offering free unlock codes for a long time now and effectively. The code is produced immediately and works with practically all devices, including iOS and Android.
It is additionally very simple to work with. If you require a free code, choose your phone brand and model and continue looking at it. Complete the TrialPay process, and you will have codes messaged at a specific time. It is worth an attempt, particularly for SIM unlocking your new phone.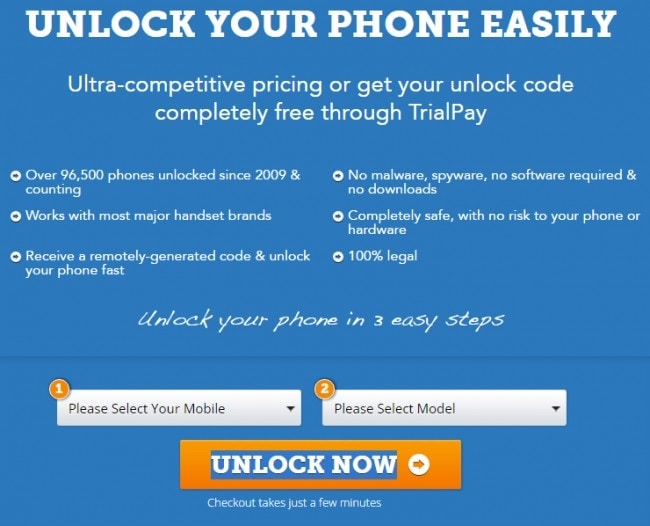 2. Ask Unlock
Ask Unlock is one more excellent site devoted to making it simple and reasonable for everyone who needs SIM to unlock their phones easily. Like the former tool, Ask Unlock will offer you the to unlock your phone without any cost through TrialPay. It is best to unlock most phones, including Blackberry, HTC, Samsung, Apple, HTC, and numerous others.
Since the site offers free services doesn't imply that the codes are phony or don't work.
However, you must be cautious with other SIM unlock-free sites. This one is an appealing site to unlock your phone. So, use it immediately if you don't wish to spend a few hundred bucks on SIM unlocking your device.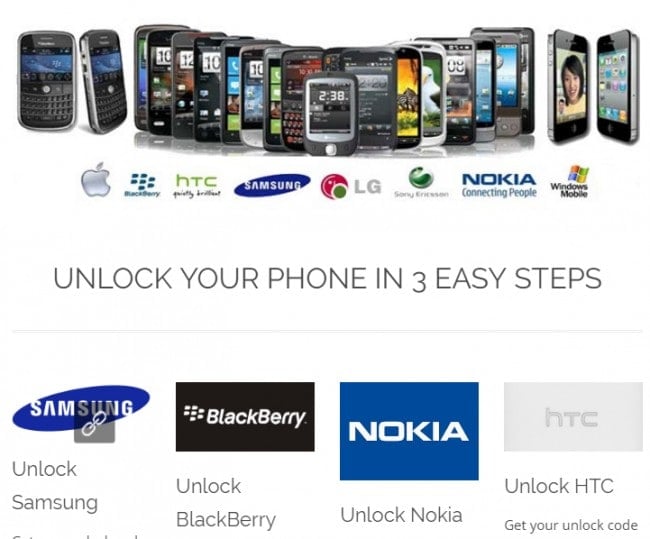 3. Free IMEI Unlock Code
This site permits you to get free codes by involving TrialPay as a transaction choice. You can use this site to produce code for various phones, including HTC, Huawei, Nokia, and numerous others.
However, the service is unavailable for iPhones. It is likewise straightforward to use. You should pick the phone you need to unlock and afterward give data, for example, IMEI number and network, to get the code.
Moreover, the codes on this site are reasonable even if you don't want to utilize the TrialPay choice. So don't stand by listening to the cynics saying you can't unlock SIM free of cost. If you don't have enough time, spend some money to get codes. Spend a little to enjoy the usefulness of an unlocked phone.
The advantages are various; however, the risks are there as well. Be careful with keying in the wrong codes into your phone. If you do so consistently, your phone could be disabled.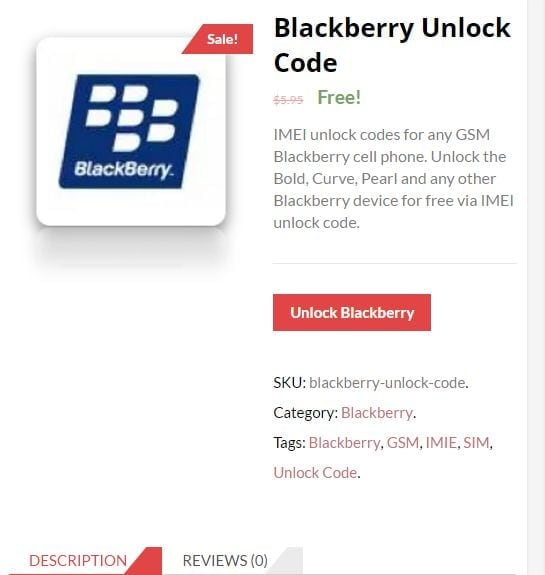 4. Contact Carrier
Your carrier can unlock your phone if none of the above sites work. Contact your carrier and demand an unlock code for them. However, you must provide the company with legal information about your phone. Also, your account must meet the necessities.
After you present the details, it could require a couple of days to finish. Contact your carrier to look at the situation from time to time so you can get the code at the earliest.
Part 2: Easy Tool to Unlock Your SIM Card
Dr.Fone Screen Unlock is another tool to help you unlock your device. However, this tool can only work with iPhones. Here's what you need to do to remove the SIM lock:
Unlock all types of screen lock on iOS device within clicks, including Google FRP lock, phone password, fingerprint lock, PIN, pattern, etc.
Support to bypass Google Account verification on Android 6/7/8/9/10/11/12.
Bypass Android lock screen in any scenarios anytime, such as forgot password, too many wrong attempts, physical damaged, unknown password, etc.
It has an easy-to-use interface that even the most basic beginner can navigate.
No worry about data loss, Dr.Fone supports to remove Android locks screen without erasing any data on it.
Step 1.

Open the Dr.Fone Screen Unlock tool and tap on the "Remove SIM Lock" option.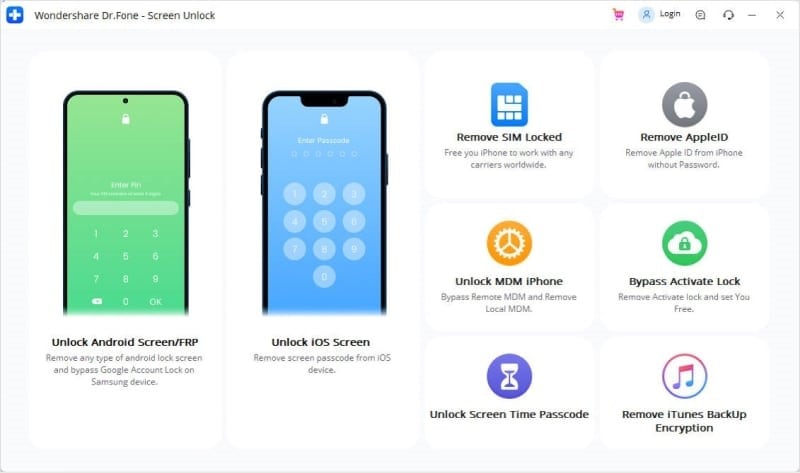 Step 2.

Tap on "Start" to begin. Ensure your device is connected to the PC and click "Confirmed" to proceed.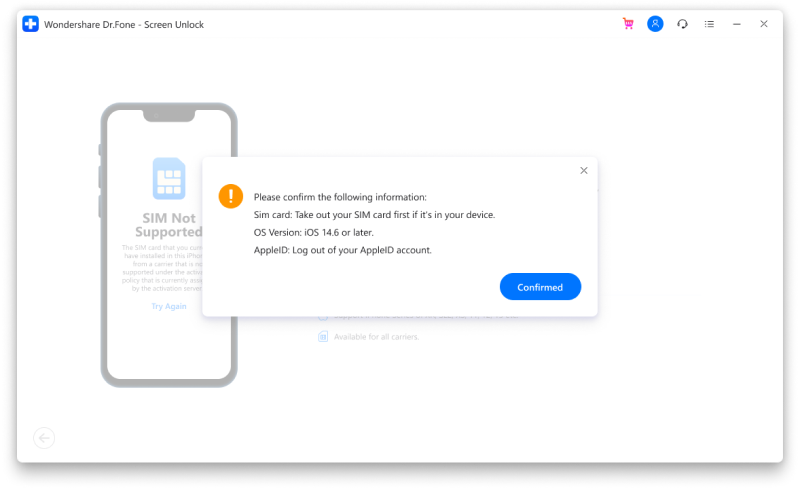 Step 3.

Dr.Fone will send a setup profile to your iPhone.

Adhere to the guidelines to unlock the screen and click "Next."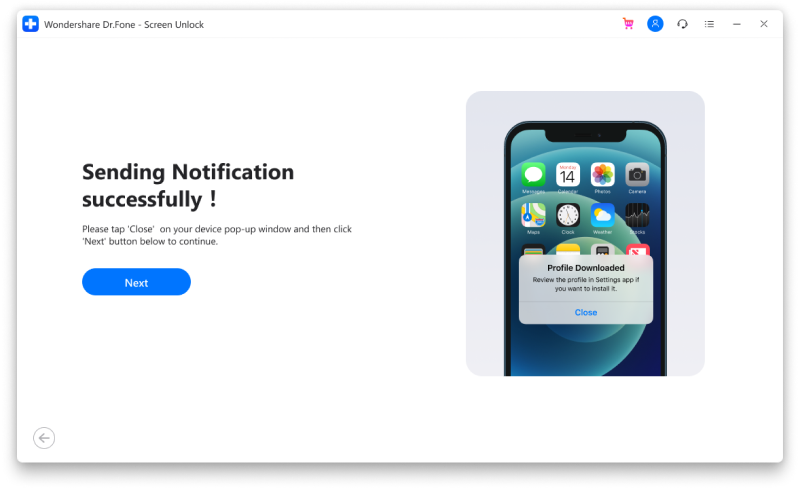 Step 4.

Close the popup window and turn to "Settings > Profile Downloaded."

Then click "Install" and enter your screen passcode.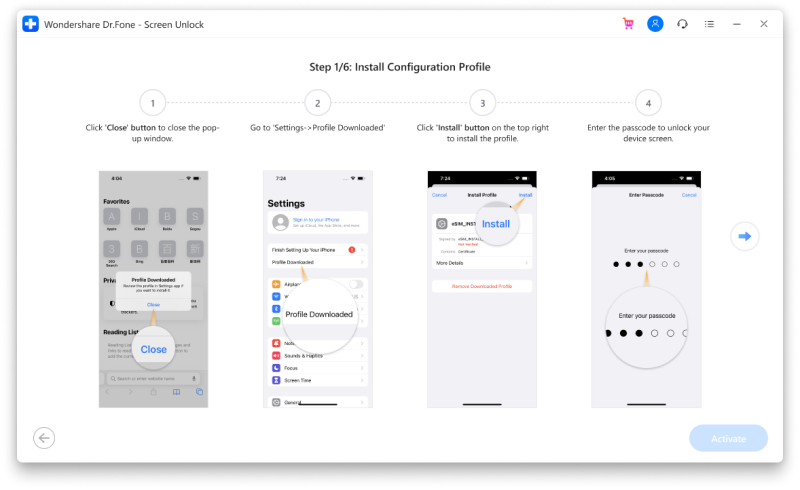 Tap "Install" on the upper right, and afterward, click the button again at the base. After completing the process, turn to the General tab from the settings.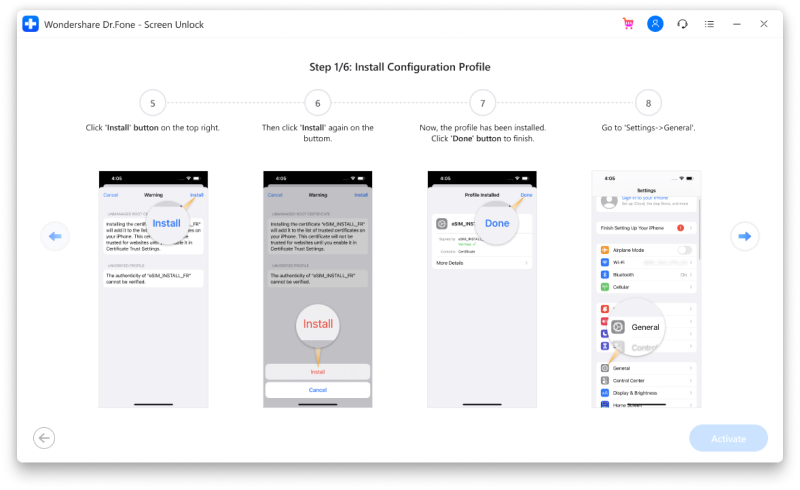 Now you have to follow the instructions from the tool. The unlocking software will provide the "Remove Settings" option after removing the SIM lock. It is given to ensure that you can easily use the Wi-Fi service.
Part 3: FAQs
Q1. Is it legal to have a free sim unlock?
A1: Yes, unlocking a SIM-locked phone is legal around the world. Moreover, some authorities have announced that every service provider must give an unlocked phone to the users.
Q2. Why are you supposed to unlock it?
A2: An unlocked phone has great demand and is very useful when you land in another territory. Having a locked phone doesn't give you the authority to use any SIM card on your phone. Therefore, people tend to go for unlocking solutions.
The Bottom Line
A SIM-locked device is problematic, especially if the network doesn't perform well in your area. Therefore, we have listed a few free SIM unlocker tools to help you eliminate this issue. We hope this guide will let you SIM unlock your device.