Most Android devices today come with built-in lock screens that can be used to protect your phone from prying eyes. Although, it can be tiring and exhausting to feel when the phone is being stolen or blocked. It can be the worst emotion when you do not remember your designated lock screen password. Above all this is followed by repeated attempts to test different passwords and combinations to open your phone. This tired process makes the content of the device, guaranteeing a lot of problems for the user.
But nowadays all such phone lock issues come with solutions at hand. You can easily access the contents of your phone and unlock Android even in situations where your phone gets blocked beyond its capacity. Here, we will discuss about 5 great Samsung Galaxy SIM Unlock apps that will save you a lot of trouble and have your cell phone unlocked immediately.
Part 1: dr.fone - Android SIM Unlock
Your Android phone has the SIM blocked? There are many problems that you can face when you try to unlock your Android SIM. dr.fone - Android SIM Unlock is a wonderful unlocking solution that allows you to Galaxy SIM unlock of different phone models of Android. You can choose your phone model, enter the IMEI number and the program will automatically calculate the code for your device. It also helps you recover lost or deleted folders on any brand of Android Phones, or recover from spoiled Android Phones. It is an excellent Android SIM Unlock app designed mainly to unlock Android devices.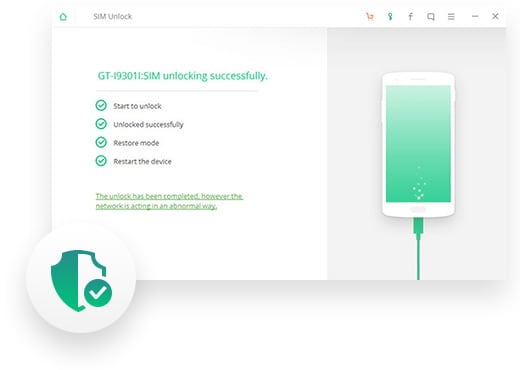 Really Simple to Use: With this fantastic program, anyone is capable unlocking his/her Android device following very easy steps which need a very short time period. You can use it easily as well as safely.
Different network carriers more than 60 countries: What most awful can be than if you are allowed to use no more than one particular network carrier! But you are lucky enough for having the tool dr.fone - Android SIM Unlock. Because this tool supports to use SIM cards of various network carriers from 60+ countries. It is absolutely cooperative during your trip in a foreign country.
Risk-Free to your Android device or data: You won't face any kind of risk from scanning to unlocking your Android SIM. The program won't do any damage to the device and data. No data on your Android device will be modified or disclosed. Your device is 100% secured and you are free from invasion of privacy.
Supports 400+ devices: This Samsung Galaxy SIM Unlock software is compatible with more than 400 different devices what is really incredible and surprising.
With this amazing Galaxy SIM unlock software you can unlock your Android device very easily. Here are the step by step guidelines how to unlock Android devices via dr.fone.
Step 1. Download the Program, Connect Android Device to PC
At the outset, download dr.fone on your PC. Then, install it. From the first interface of the program, please select the option "SIM Unlock". Then, your Android device should be connected to your PC using USB cable. Now, enable the USB restoring on your Android device. Subsequently, the tool will identify your device. Then, choose the "Next" option, please.
Note: If you will get a message on your device to ask for enabling USB restoring due to the Android OS version is higher than 4.2.2, just click "Allow".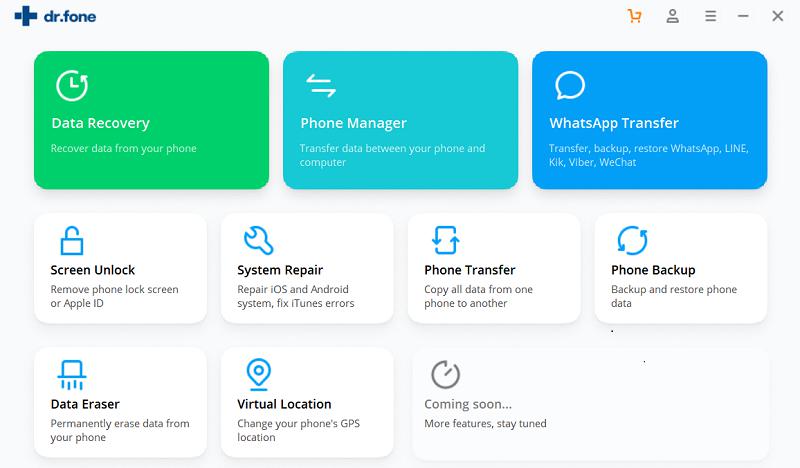 Step 2: SIM Unlock Android Phone
Currently, input again*#0808# or ##3424# or *#9090# on your device, please. And you are going to choose the USB[*]or PDA or MTP + ADB after that.
Finally, choose the button "Next" to get your Android phone back into usual mode. Now, your Android phone SIM is unlocked effectively. And your Android device will support any new SIM from different network transporters without limitation.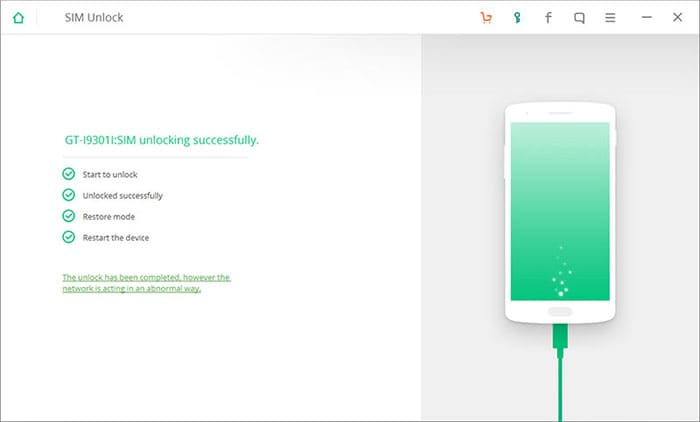 Part 2: GalaxSim Unlock
GalaxSim Unlock is an unlocking program designed to Samsung Galaxy SIM unlock. It abolishes the necessity for a code to unlock the device. Just clicking a button, you can transform your provider's SIM. It also has supplementary features, for instance, the capacity to backup and restores EFS data, as well as providing the details about your SIM status. This app is compatible with more than 150 supported devices.
Rating: 4/5
Review: This Galaxy SIM Unlock program is secure, instant, and permanent. It is an instant unlock system with automatic backup. No unlock code is needed. It restores your previous lock state anytime.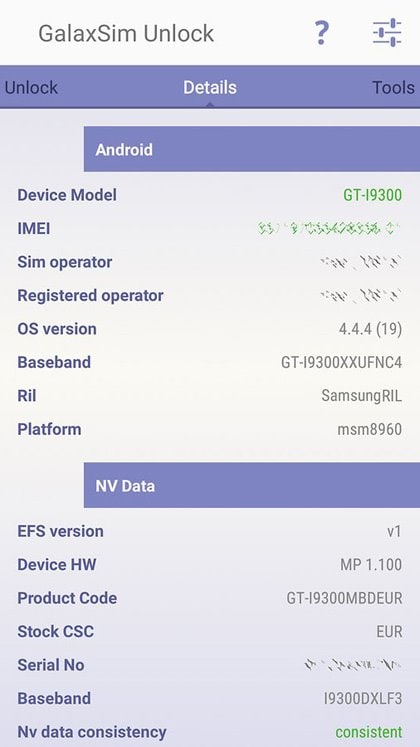 Part 3: SIM Unlock for Samsung Galaxy
SIM Unlock for Samsung Galaxy is planned to Galaxy SIM Unlock of Samsung devices. You can download and install it on your device. Obtaining the unlock codes obliges a purchase to be made within the application. The tool uses the IMEI number of your phone to unlock the codes. You need not to install other software or have technical knowledge. Just download the software and enter the IMEI number of the target phone. The application will do the rest automatically.
Rating: 3.4/5
Review: The Galaxy SIM Unlock process doesn't need cables, software, or any technical understanding. It is awesome to use. Within few moments our phone can be unlocked once we have the code. Anywhere we can use it; be it local or abroad. It is not essential to have access to a SIM of the original carrier.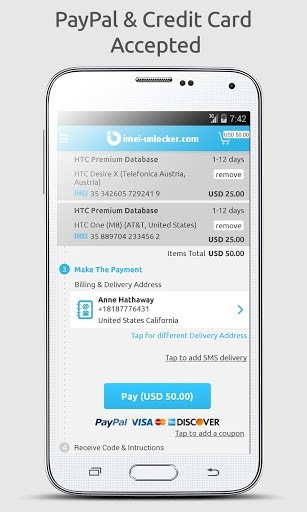 Part 4: Galaxy_S Unlock
Galaxy_S Unlock is very much useful to unlock Samsung Galaxy devices. It offers a quick and easy solution that uses the IMEI number of your device to unlock it. It is also very easy to use and does not require the user to have any technical skills. The application interface will help the user during the process, which does not take much time.
Rating: 4/5
Review: It's an awesome experience using this tool. There is no rooting or complicated software involved. It is really an interesting app to Samsung Galaxy SIM unlock.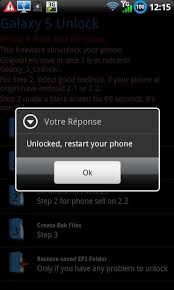 Part 5: Galaxy ToolBox
Galaxy ToolBox is a popular and effective Galaxy SIM Unlock app. The device to be unlocked needs to be rooted as the tool requires. It is unlike others we have seen. That is why it might not be advisable for you unless you root your device. On the other hand, it recommends support for many rooted Samsung devices and has the supplementary feature that it supports EFS partitions.
Rating: 3.8/5
Review: It is a great unlocking solution. The tool itself is very well designed and has an excellent interface very simple to use. It is one of the best and most popular Galaxy SIM Unlock programs. We always have the latest version of this product that helps you develop faster, better, stronger.