The usage of mobile phones is increasing day by day all over the world. Now every person in the world is using a mobile phone according to his needs and requirements. With more than 1 billion active users, it has become one of the most popular messaging apps in the world. As long as your friends have also installed WhatsApp Messenger, you can chat with friends all over the world and avoid the annoyance caused by international mobile text messaging fees.
Through WhatsApp video calls, we can communicate with our friends and relatives efficiently. But what happens if we lost WhatsApp data including WhatsApp video, audio, and text due for some reasons? How can we recover that data? Although there are different methods available to recover that particular data in this article, we will introduce you to a very simple tool through which you can recover your lost local WhatsApp data very easily and quickly.
Part 1: Why should we recover WhatsApp Videos?
As we all know very well, WhatsApp has become one of the best sources to share data with friends and family via mobile phone. We can share personal pictures, personal videos, and documents by using this application. Suppose you have shared personal videos via WhatsApp and got deleted due to some reason. Now the question is how to recover that particular videos, and why should we recover WhatsApp videos? The answer is very simple, nobody wants to lose his personal or private data and therefore we have to recover WhatsApp videos.
Part2: Simple Steps to Recover Lost local WhatsApp Videos Easily.
The great thing about WhatsApp is that you don't need to "register" an account and use your mobile phone number directly, and at the same time automatically find out who has registered WhatsApp in your phone book. It feels like using SMS. This is very important. Now suppose, we have got deleted some important data like WhatsApp videos or text messages and we want to recover it. At this time, we must need good quality recovery software to recover our precious data in its original form.
If you lost important local WhatsApp videos on your phone,through , we can get back all lost local WhatsApp data very easily and efficiently. With this software, we can recover WhatsApp videos, video calls messages, and other WhatsApp data that we had lost due to some reasons. With few clicks, we can get back all personal data with full integrity. If you are a WhatsApp user, then you must have this software to avoid any kind of inconvenience. In this way, you can keep all your data safe from others as well.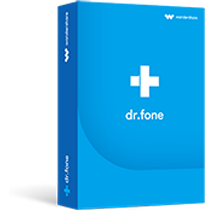 When you use dr.fone, you will enjoy such features as the following:
dr.fone WhatsApp Transfer is an excellent tool for transferring, backing up, and restoring data from WhatsApp on your mobile device.
It supports the transfer and backup of up to fifteen different file formats, including text messages, media files like images, audios, videos, and other attachments.
It allows users to copy files from iOS to Android and vice versa, then from iOS to iOS (if you want to change to a new device), and from Android to Android.
There is a preview feature through which you can see all your transferred files before you back them up in your device or system.
It allows for the transfer of files to a computer system, whether it's Mac OS or Windows OS.
It is easy to use with a user-friendly interface for beginners with even the most basic tech world knowledge and software knowledge.
3,898,656 people have downloaded it
With Dr.Fone(IOS),you can recover your lost local whatsapp videos on your phone efficiently.
Step 1. Install the application.
You need to download and install Dr.Fone (ios) to access the main interface.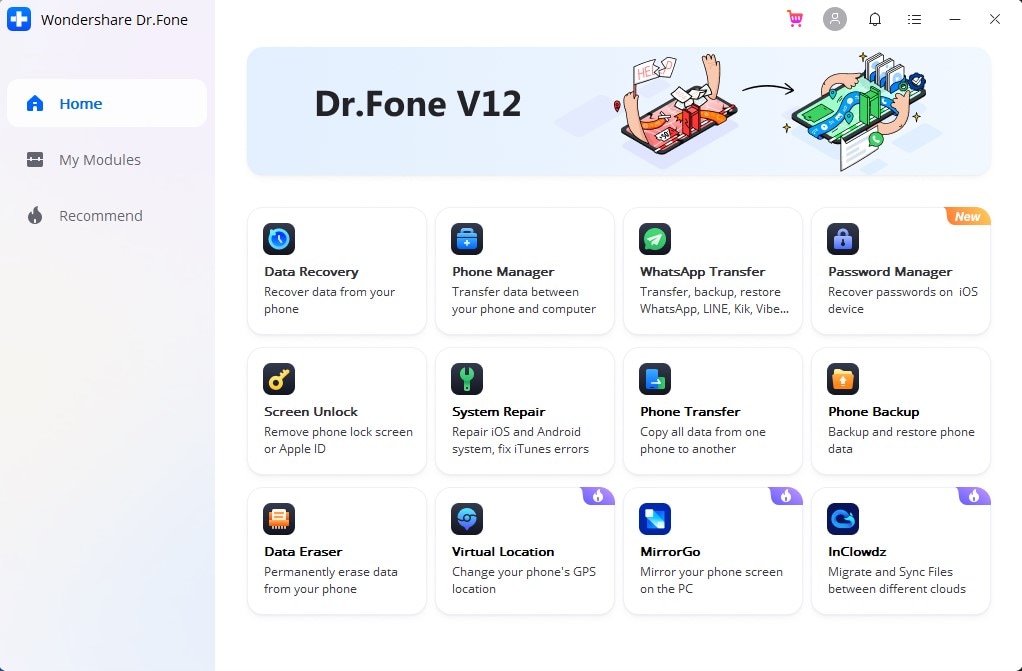 Then connect your device through which you want to recover videos.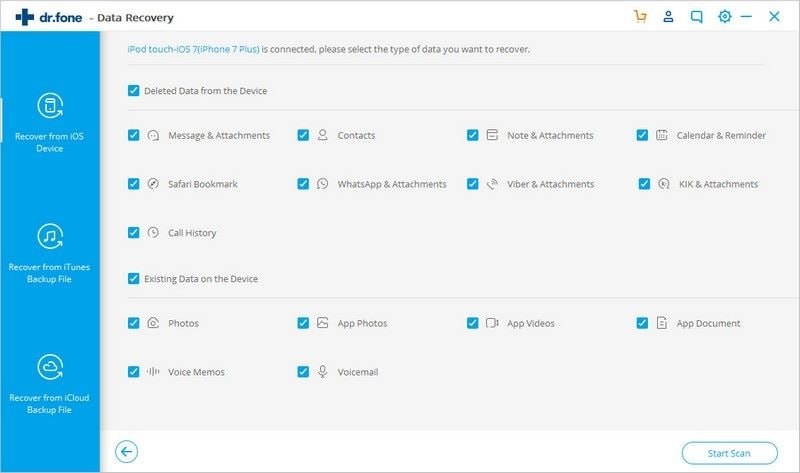 Step 2. Now choose recovery method and data type (videos).
As the recovery package for every phone model is different, so you need to choose the correct phone model from the supported device models on the list.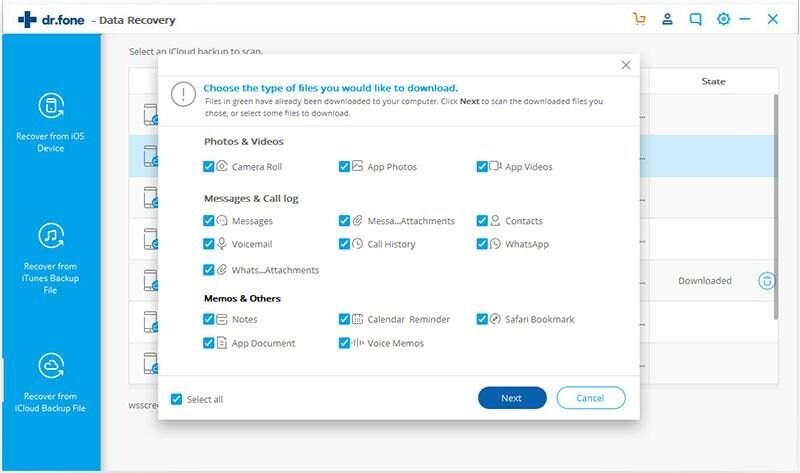 Step 3. Select data and save it.
In this way, we can recover and save wanted videos from WhatsApp. Furthermore, we can also transfer, share and backup data efficiently.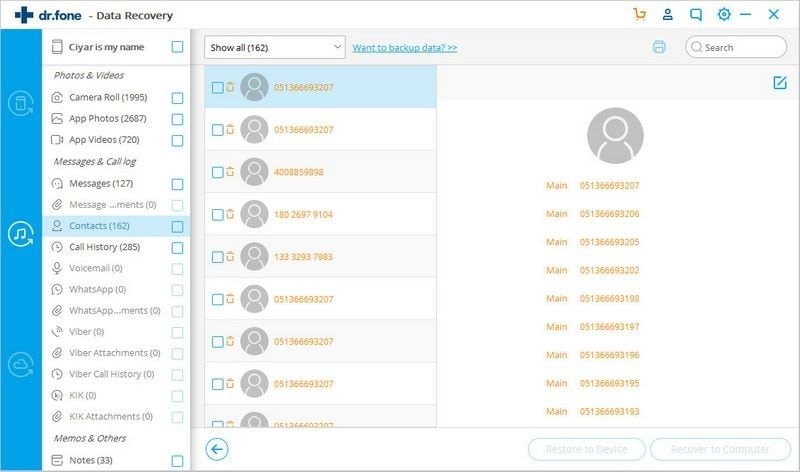 Part 3: How to Transfer WhatsApp Videos from iCloud to PC?
If you want to transfer whatsapp videos from iCloud to PC, you can do it by Dr.Fone(ios) very easily. We have to follow the steps given below.
Step 1.Choose "recover from iCloud".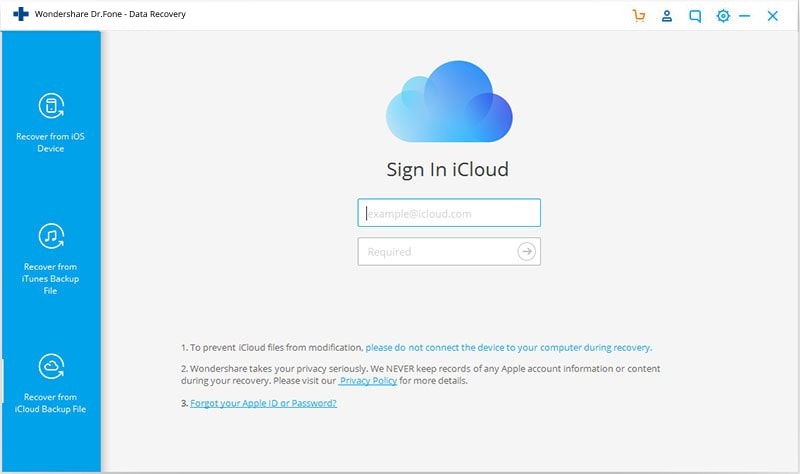 Step 2.Now choose iCloud backup data.
The command prompt window will appear, where you have to enter a command in it. You need to be sure that the typed command is exactly the way it is. Now press the 'Enter' key on your keyboard. adb shell rm /data/system/gesture.key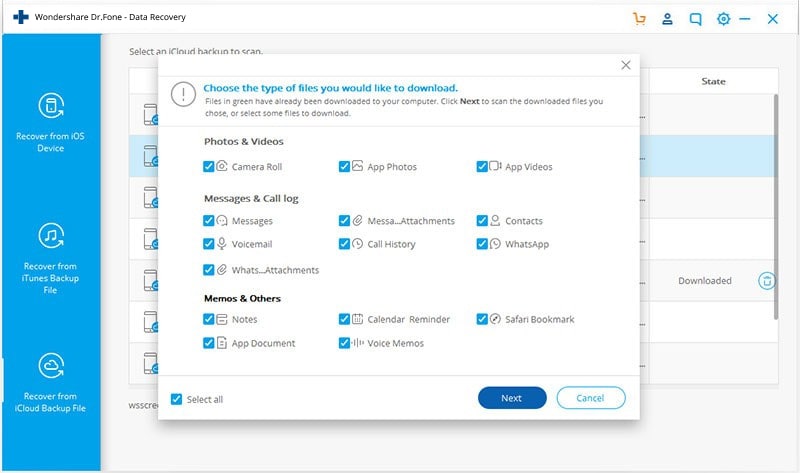 Step 3.Select App video and press "recover to computer".
In this part, you can preview videos and select wanted videos to recover.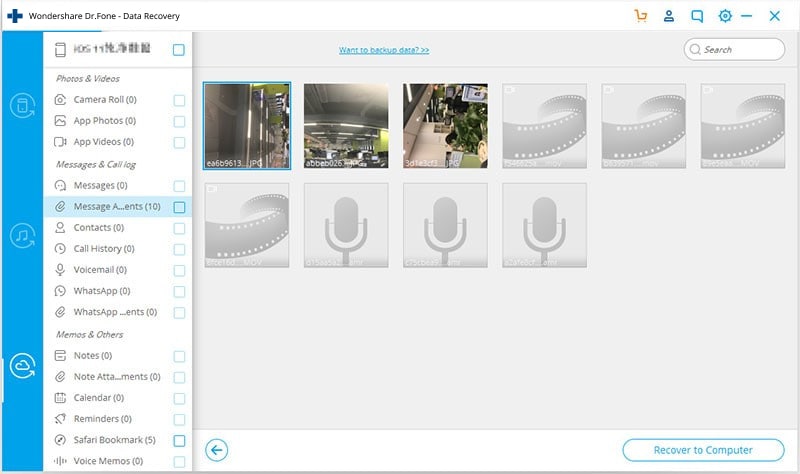 Conclusion
we can use WhatsApp in many ways in daily routine life and it is very important to consider the backup of WhatsApp data including WhatsApp video, WhatsApp text messages, WhatsApp video calls and other important files. With dr.fone - Screen Unlock (Android), we don't need to worry about WhatsApp data backup. This is the best tool to handle WhatsApp lost data. We should have this software on PC or mobile to keep an eye on our personal WhatsApp data. In this way, we can keep our data safe from others as well.