Facebook has made its mark as the most utilized social media platform, bringing a new direction to the internet and people to connect to the outer world.
To this date, hundreds of thousands of hours of videos are played daily with this social media platform. With this, there are many Facebook users generally complaining over faulty Facebook videos. This article shall cover all aspects of how to fix Facebook videos not playing.
Now, let's go through this article to dive deeper.
Part 1. Videos Won't Play on Facebook? Try These Solutions [for Win/Mac]
It is annoying that Facebook won't play videos on computer chrome, especially when you have waited for a long time but get nothing. Here, we sort out 4 methods for you to fix the issue of Facebook videos not playing on Win/Mac:
Check Your Network Connection
Clear Facebook Caches
Update Browser to Latest Version
Reboot Your Computer
Check Your Network Connection
Be sure to check if all network Ethernet cables are properly plugged into your router and/or PC and that the problem is not limited to your device. You can also call your ISP to check if there is a problem at their end.
Clear Facebook Caches
One of the most common issues of why won't videos play on Facebook is unclear cache. Here are some steps to clear your browser cache:
1. For Google Chrome
If you're using Google Chrome, you can clear the cache in a minute. Here's how:
Step 1 Click on the

icon on the top right corner of your browser window.

Step 2 This will open a dropdown menu. Click on the "Settings" tab.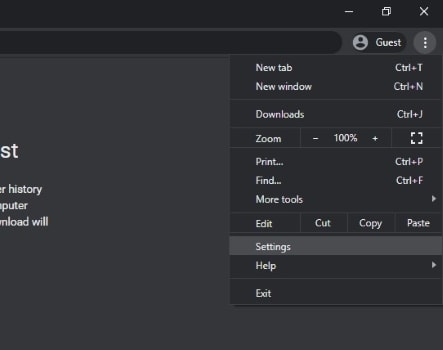 Step 3 From there, scroll down until you see the "Privacy and Security" section. And then click on the "Clear Browsing Data" option. This will open a window where you can change settings.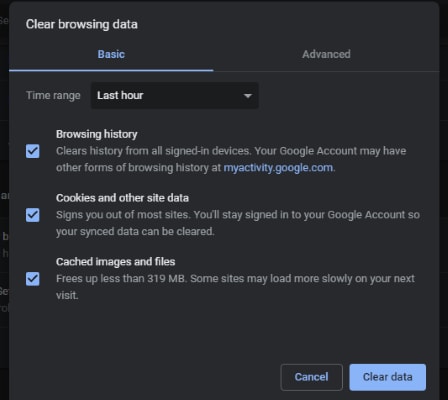 Step 4 Change the time range to "All time" and uncheck "Browsing history" and "Cached images and files".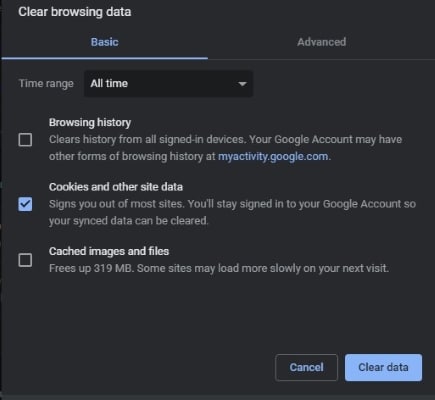 Step 5 Finally, click on "Clear Data" to wipe away the cache.
2. For Safari
If you're a Mac user, you can follow these steps to clear cache very easily:
Step 1 Firstly, open the Preferences menu from the top bar.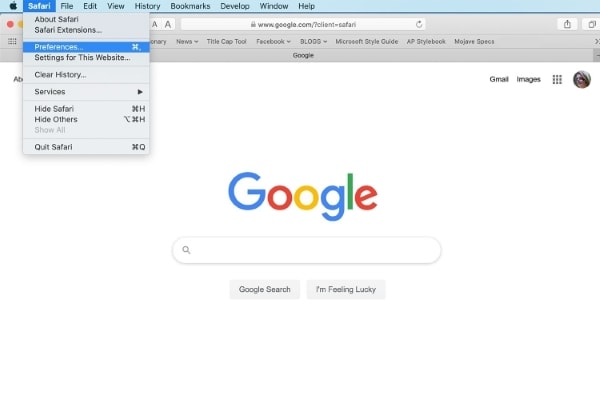 Step 2 Then click on the Privacy icon (hand) from the menu.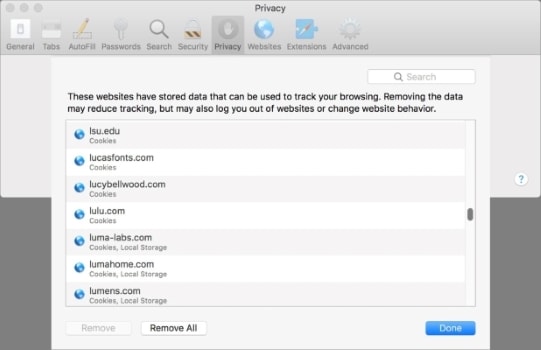 Step 3 From there you can click on "Manage website data" option.
Step 4 Then simply type "Facebook" in the search bar and click on the "Remove" button to clear cookies and cache.

Update Browser to Latest Version
Another cause for Facebook videos not playing is that your browser is not up-to-date. Here's how to quickly check and update your browser.
1. For Google Chrome
You can easily update Chrome by clicking on the

icon (It will be colored if it is out-of-date). Select Update Google Chrome > Relaunch.
2. For Safari
To update Safari open the App Store and navigate through Updates > Software Update > UPDATE.
Reboot your Computer
If you've followed all these steps and still Facebook won't play videos, then you might need to restart your PC. This will clear any Windows issues like driver malfunction or bad memory, and most likely fix the issue.
Part 2. Still Not Playing? Get Your Facebook Video Free Download Here!
If you really want to watch this video, and the above methods are not working, we suggest you download it directly to watch it later.
This solution will free you from the problems of browser and cache issues, and you will be able to view Facebook videos not playing on your browser.
Step 1 Firstly you need to open the Facebook video you want to download.
Step 2 Next, copy the URL address from the address bar by right-clicking on it.

Step 3 Then you need visit this website and to paste it in this Facebook Video Downloader.

Step 4 Click on the "DOWNLOAD" button and select normal or high quality. And there you go!
Step 5 If for some reason, this shows up then click on the icon

and click "Download".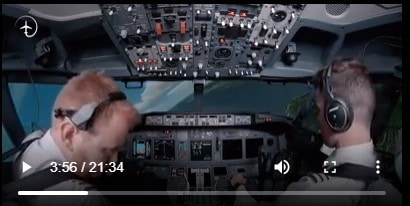 You might be interested in: How to Upload a Video to Facebook from Your iPhone
Part 3. Advance Solutions to Fix Faulty Facebook Videos (6 Problems Solved)
After you check your network, switch the browser but your Facebook video is still down, there is a list of some common problems that can be encountered while watching Facebook videos. These problems are readily reported by users, which makes them quite a common problem.
Before understanding the mechanisms of fixing these faulty Facebook videos, it is important for you to understand the significance of these problems.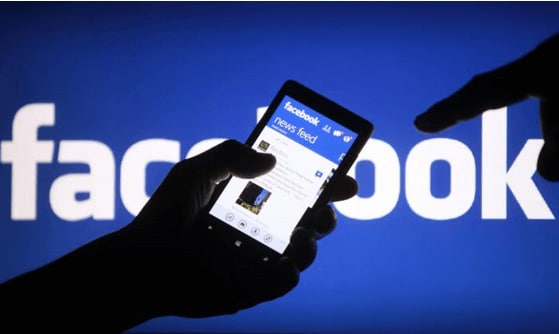 Out of the problems encountered by Facebook users, there a few problems that are frequently mentioned, which are stated as follows:
The video is either unplayable or frozen. Usually, people may cares about how to fix no sound on the Facebook video call.
It freezes while running or misses major fragments making it difficult to apprehend.
A black screen appears upfront, or the application crashes during playback.
The video is either blurry, or audio-video components are non-synchronized.
Prompt and unwanted errors during playing videos.
There can be many variant logics for the failure of these Facebook videos. It could usually lead to the fault in the internet connections, or unnecessary components are blocking the video. At times, the video might not be substantially uploaded, or there would be accumulated cache or faulty drivers within the device.
Solve Uploaded Video Not Playing on Facebook
There are many recovery software available in the market, focusing on providing prompt solutions to their users over the question of how to fix Facebook videos not playing on the device.
Within such software, Recoverit has developed a very special position in providing state-of-the-art features in recovering and repairing files. There are many reasons why you should definitely adopt Wondershare Recoverit for fixing your Facebook videos.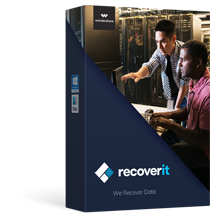 A Life Saver in Providing State-of-the-Art Features in Recovering and Repairing Files
Fixing All Kinds of Issues: Recoverit provides a perfect environment for fixing all kinds of issues with Facebook videos.
Variant Modes: The application provides its users with different scenarios (Quick and Advanced Repair) over fixing videos.
Impressive Recovery: Recoverit evolves out of many strenuous recovery conditions where it repairs videos damaged through malware and faulty applications.
Supports all kinds of Formats: This platform supports all kinds of videos recorded from any device with any extension.

2,965,271 people have downloaded it
While considering the task on how to fix the Facebook video, you have to use the software as explained below.
Step 1 After opening the platform, drop the files from the local directory or add by clicking the appropriate button.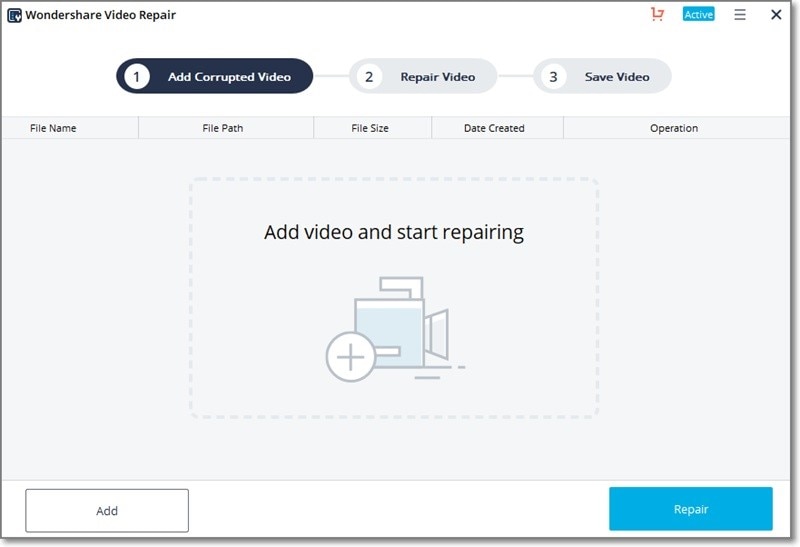 Step 2 The files are shown with their details once uploaded. Tap on "Repair" to initiate a quick repair.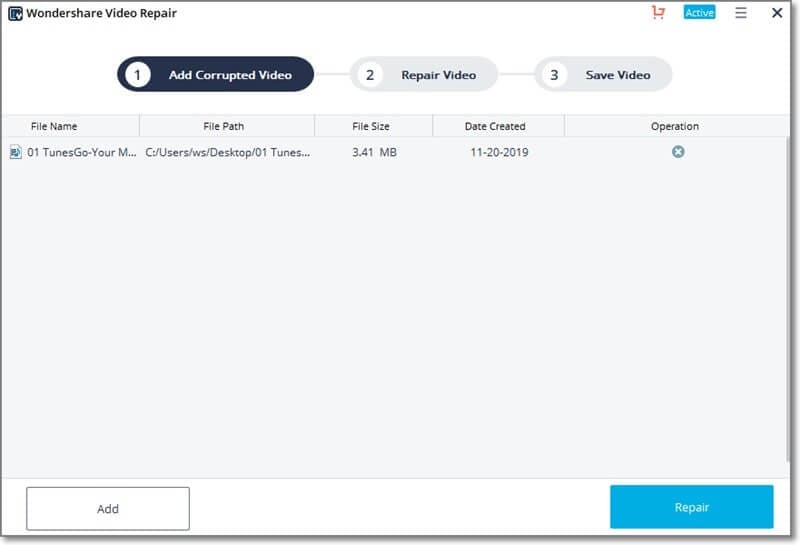 Step 3 If the quick repair fails to deliver results, you can access the Advanced Repair method. It is important for you to add a sample video file as a reference.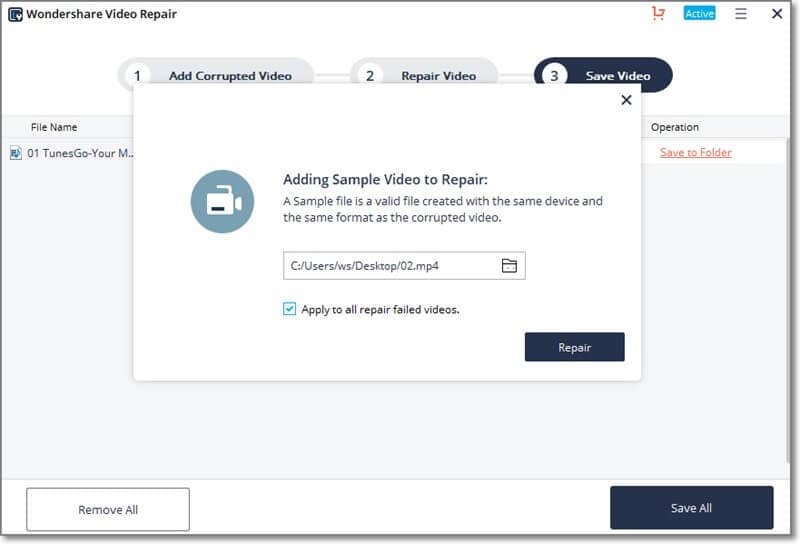 Step 4 Preview the repaired videos and save them to the appropriate directory by clicking "Save."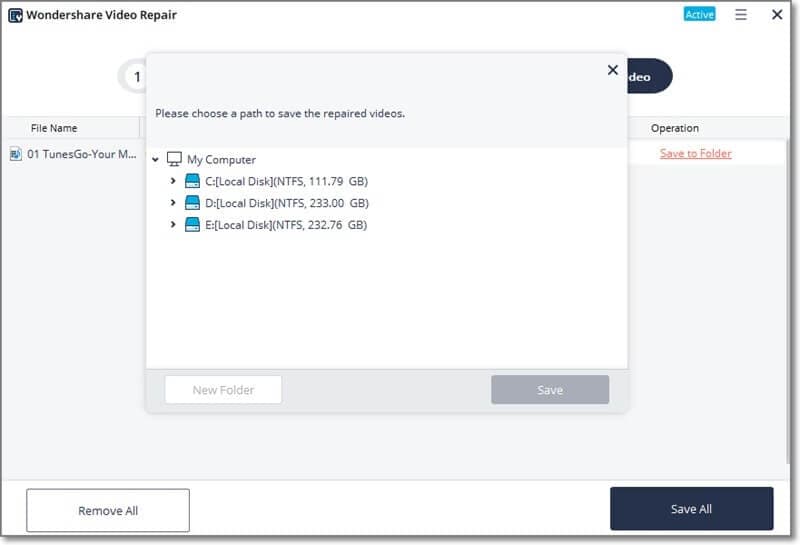 How to Fix Blurry Videos on Facebook
Apart from using third-party platforms, Facebook provides a tempting solution to its users over repairing blurry Facebook videos through the platform itself. You need to follow the step-by-step guide to understand the procedure.
Step 1 After opening the home page of Facebook, tap on the white arrow present on the top right to open a drop-down menu.

Step 2 Following the menu, tap on "Settings" to open a new window. Following this, navigate to "Videos" present on the left sidebar.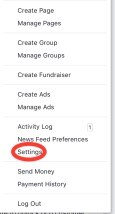 Step 3 You need to change the first option in the list to "HD if available" to solve the problem.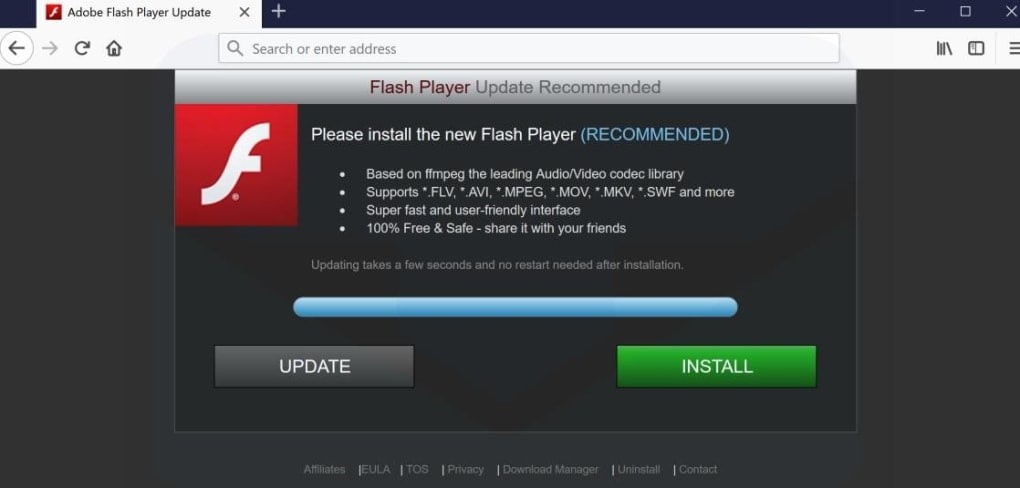 Facebook Green Video Fix
Over the question of how to fix green videos on Facebook, there are two different approaches that many people seek to adopt to smother out of the issue. You need to follow the guidelines described below to figure out the remedy to this issue.
Approach 1: Update Adobe Flash Player
Download Adobe Flash Player: The software automatically provides you with the appropriate version for your desktop. Download and run the setup file.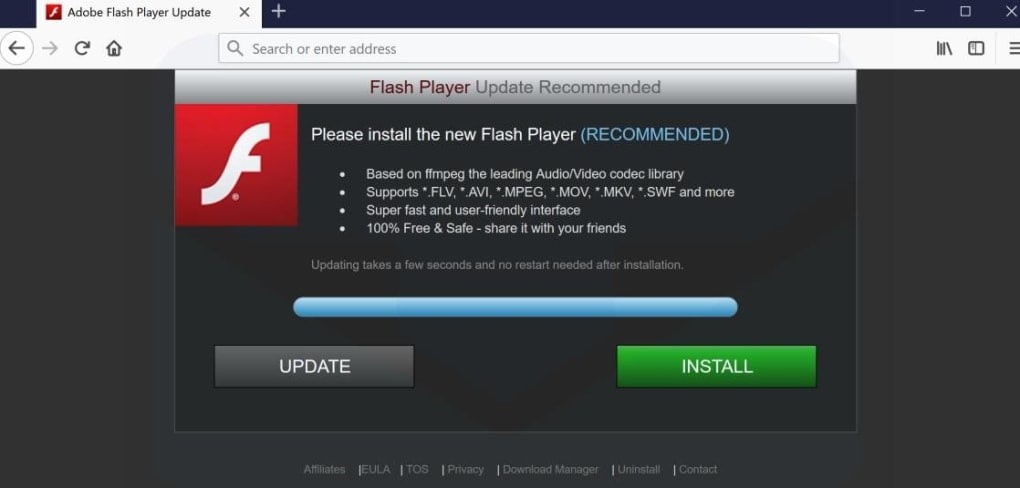 Re-open Facebook: Restart your browser and re-open Facebook. You can now easily watch your video.
Approach 2: Use a Different Browser
Close and Download a New Browser: If your video fails to run in a browser, download a different and popular browser and have it installed successfully on the device.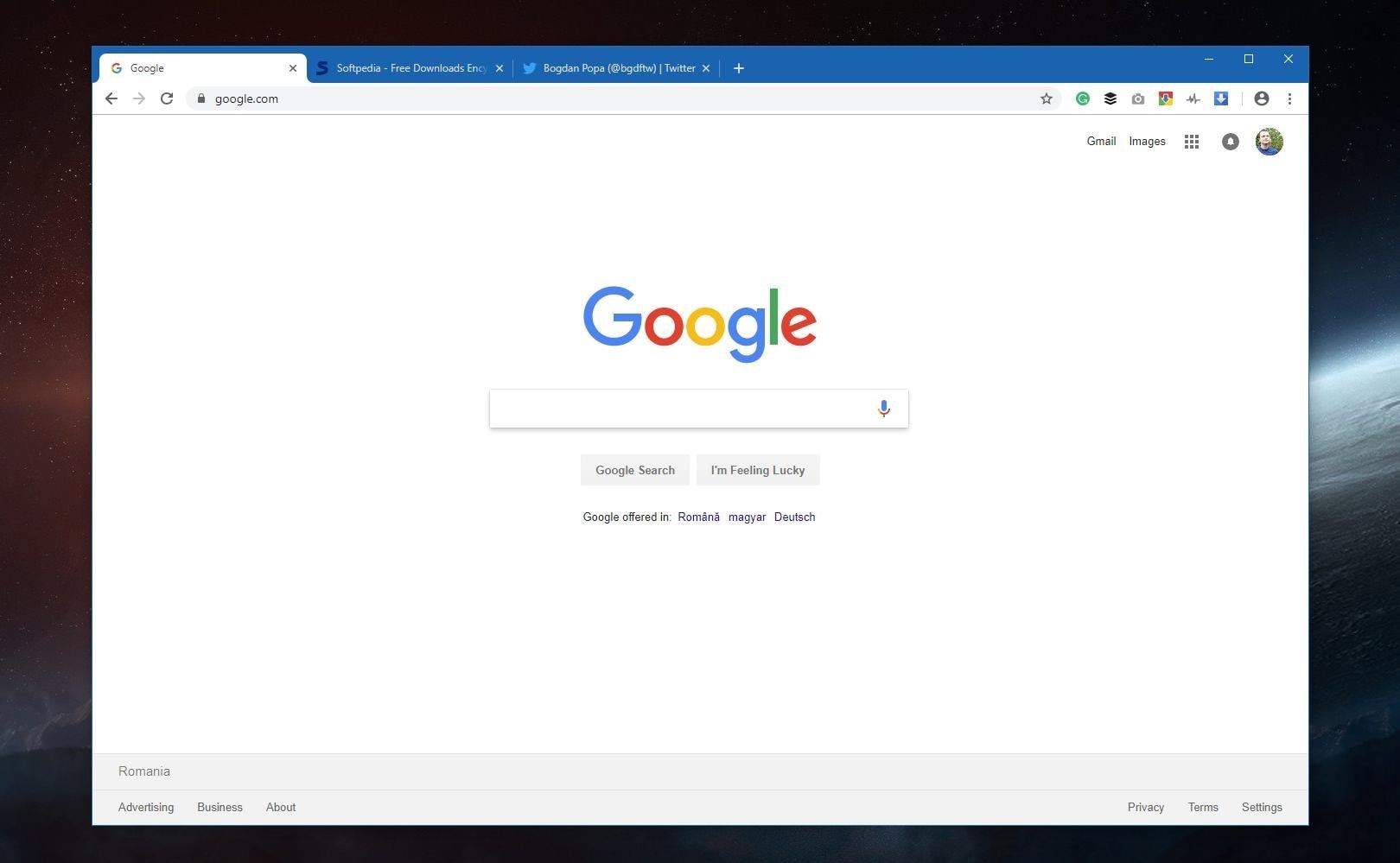 Re-open Facebook:Open your Facebook using the new browser and surf through to check the video issue resolved.
How to Fix Black Screen Videos on Facebook
For understanding the method on how to fix black screen on Facebook videos, you need to carefully read the following steps over fixing Facebook videos with a black screen.
Step 1 Open your Chrome browser and approach its "Settings." Click on "Advance" on the next screen to display the detailed settings.
Step 2 In the system section, you need to turn off the options narrating "Continue running background apps when Google Chrome is closed" and "Use Hardware acceleration when available."
Step 3 You need to restart your browser. After successfully doing this, open your Facebook to enjoy uninterrupted videos with a black screen.
How to Fix No Sound on Facebook Videos
Apart from many issues with the video, there are many different problems associated with audio and both audio/video. It could be referred to as the unsynchronized audio and video or videos having no sounds within Facebook.
For solving the issues related to Facebook video and audio, you need to follow the fixes as provided.
Step 1 If you are suffering from audio and video problems, you can simply log out and log-in to your account.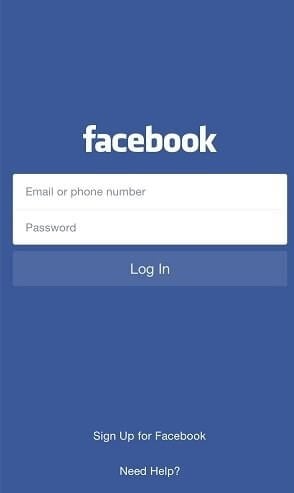 Step 2 Open "Device Manager" and update all display and sound drivers by right-clicking on them selecting the appropriate option.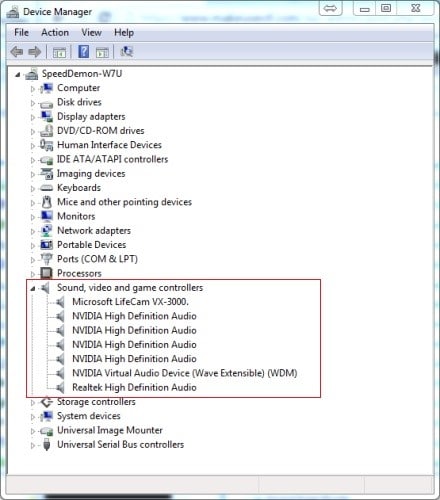 Step 3 In browsers such as Chrome and Firefox, you can turn off the hardware acceleration options by accessing their advanced options from their "Settings."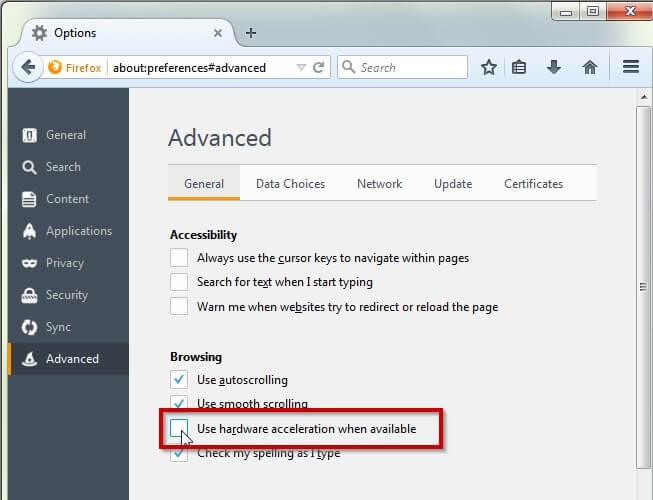 How to Fix Facebook Video Calling Problem
If you ever seek solutions over inquiring the methods on how to fix the Facebook video calling problem, you can surely look over the following prompt solutions that might be of quick help
Restart: For countering this prompt issue, you can either restart your browser or reboot your computer.
Adaptability: Confer from Facebook's support page whether your browser supports the Messenger video calling feature. There are several browsers that lack providing this feature.
Log out of Account: For quickly fixing your issue, you can log-out and log back to your Facebook account.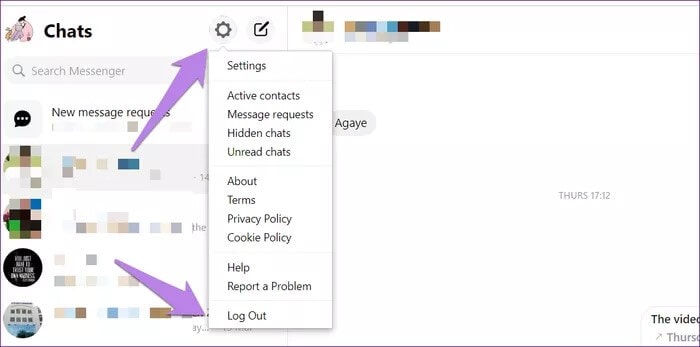 Part 4. Troubleshooting on Facebook Videos Won't Play on iPhone and Android
All the solutions that we talked about is for the desktop or laptop, but what about using a mobile device? There are 6 ways to fix the problems of Facebook can't play videos on the smartphone, you can choose the corresponding solution according to your actual situation:
Reboot Your Mobile Phone
Check Internet Connection
Clear Mobile Caches
Reboot Your Facebook App
Reinstall/Update Facebook App
Try a Dedicated Video Repairing App - Recoverit
Reboot Your Mobile Phone
If Facebook videos won't play on your iOS or Android mobile device, you can restart your phone to fix the issue. You can reboot your phone by long-pressing the power button and clicking the Reboot/Restart option.
Check Internet Connection
If you're on a mobile device and are using Wi-Fi or Cellular data, you can take the following steps to fix the issue of "Facebook won't play videos":
1. Reconnect Wi-Fi
You can try reconnecting to your home Wi-Fi and switching places. If there is a range problem, you may need a range extender to improve signals.
2. Check Cellular/Mobile Data
Again you can try changing location or going outside if your cellular data signals are weak. You can also try replacing your SIM card chip and/or switching to airplane mode for a while. If you're on a prepaid plan you can check remaining data. Be sure to check if the Wi-Fi and Mobile data are both turned on; turn off Wi-Fi if it is.
Click here to know how to connect to the Internet with an iPhone.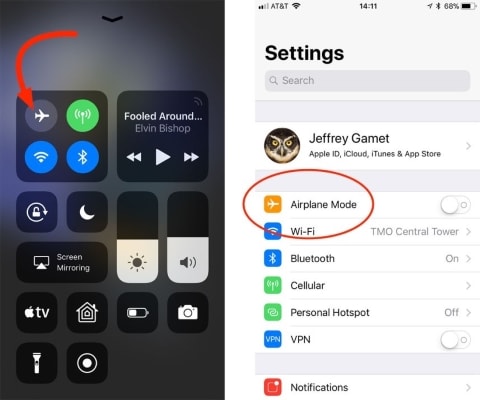 Clear Mobile Caches
Just like on your PC, you may also need to clear your cache on your mobile device if Facebook videos won't play. Here's a step-by-step guide on how to do it:
1. For Android Users
Step 1 On your android phone, you first need to open your "Settings" app. Next, you need to scroll all the way down to the "Apps" section.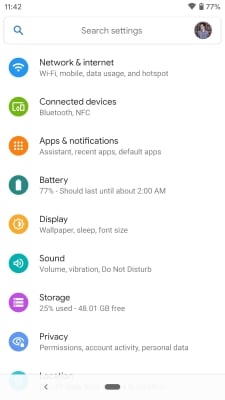 Step 2 Underneath you will need to click on the "Manage Apps" option or the "Apps and Notifications" option depending on your Android version. Once you see all the apps listed, simply locate the Facebook app and click on it.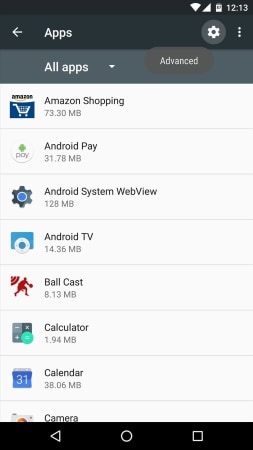 Step 3 After clicking on the Facebook app, you will see a list of options. From there just click on "Clear all data" or "Clear cache" option your cache will be cleared.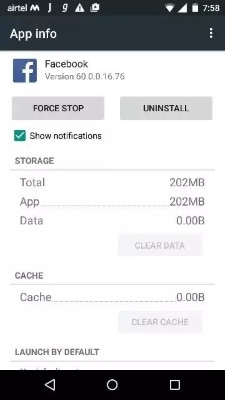 2. For iPhone Users
Even though iPhone doesn't allow clearing individual app caches, you can still fix the issue of videos won't play on Facebook.
Step 1 Free up space by deleting unused apps and offloading apps. Navigate to "Settings" from the home screen, open it and scroll down to click on "General".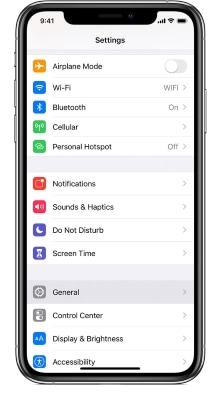 Step 2 Click "iPhone Storage". From here you can remove old messages and enable photo storage optimization.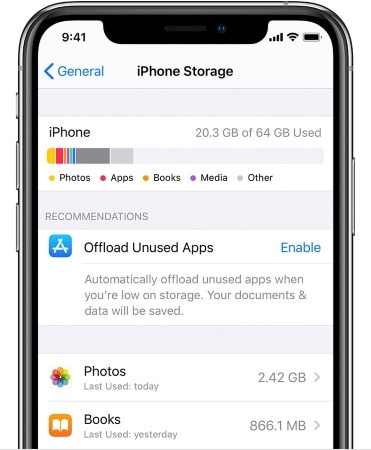 Step 3 You can also offload individual apps to make room for storage.
Step 4 Finally, you can also reinstall the Facebook App by clicking the "Reinstall" button.
Reboot Your Facebook App
If your videos won't play on Facebook, you can also restart your app. It's very simple, keep reading and learn how:
1. For Android Users
If you are on Android, then you can click on the switch apps button (≡) on the bottom bar. This will open all the apps currently open. To close it just swipe right on the Facebook app and it will close. You can reopen it from the navigational menu.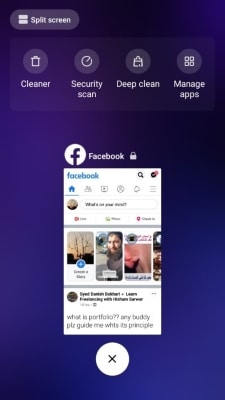 2. For iPhone Users
If you are on an iPhone with the "Home" button, simply double click on it. This will open a list of apps currently open. From there swipe up on the Facebook app to close it
For iPhone X or later, you will have to swipe up from the bottom of the screen up to the middle. Again you can swipe up on the Facebook app to close it.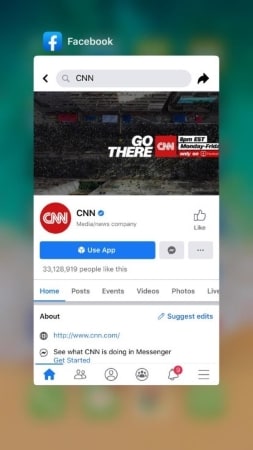 Update/Reinstall Facebook App
You can then update the Facebook app, restart the device and work again smoothly. Here's how to update your app:
1. For iOS: Go to App Store > Updates > Update.
For enabling automatic updates; Settings > iTunes & App Store > Automatic Downloads > Updates > Toggles On.
2. For Android: For an android device do this; Play Store > My apps & games > Updates > Update Facebook.
In case the above four functions fail to offer the necessary solution, then you can try to re-install the app. The process of un-installation and re-installation is actually the answer in a vast majority of cases.
Try a Dedicated Video Repairing Application - Recoverit Data Recovery
If none of the methods have resolved the issue for you, then there can be an issue with the video itself. In this case, we recommend using Recoverit Data Recovery, which can scan the repositories to replace corrupt and missing files.
This works in all cases. It can fix logical errors and playback issues with videos like a corrupt file, dropped frames, audio/video syncing, grainy video, missing audio/video, and so on. With the help of Recoverit, you can fix all kinds of videos that are damaged under different scenarios.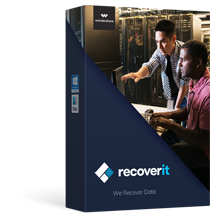 Why Choose This Software to Recover and Repair Video Files:
It can fix playback issues with videos like a corrupt file, dropped frames, audio/video syncing, grainy video, missing audio/video, and so on.
It can provide a direct way to recover and repair corrupt videos.
It also possesses the capability to recover deleted files from a full range of devices.
Supports up to 550+ types of files, so that all kinds of lost files can be retrieved soon.

2,965,271 people have downloaded it
Conclusion
This article has looked forward to providing readers with adaptive solutions to fixing Facebook videos. You can surely look over these solutions to discover the bug in your situations and watch videos with delight and ecstasy.