One click, and they have all disappeared! Who would have thought that this was how all your precious data on laptop would come to an end? It can be extremely frustrating when we accidentally remove files from our computers or devices, especially when that data was very valuable to us. Deleted videos are equally painful to lose. How to recover deleted videos from laptop is becoming quite an issue now. Whether it was because of a power failure, a water spill, or even mistakenly clicking on "Delete", removed files can be restored with relative success.
Part 1. The Best Way to Recover Deleted Videos from Laptop
There are ways to recover your precious video files. Recovery software are now easily available online, including the Recoverit (IS) (or Recoverit (IS) for Mac). It is affordable, safe, and you can use it yourself in the comfort of your home without any additional help!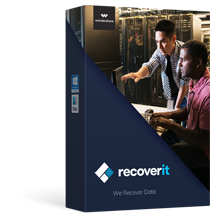 Why Choose This Software to Recover Deleted Videos from Laptop:
It can recover data like audio files, video files, emails, archives, and image files.
It can recover all these from your memory card, MP3 player, camera, laptop/computer, or hard drive.
There is a scan option, followed by a preview (where you can take a look at all lost or deleted files that have been located on your system), and finally, a recovery option.
Recovery settings are quite flexible: it is all a few clicks away, and the whole process will not take much of your time.
2,552,631 people have downloaded it
Step-by-Step Guide to Recover Deleted Videos from Laptop
So how exactly do you recover deleted videos from laptop using Recoverit (IS)? Here is a step-by-step guide to restore deleted videos from your Laptop.
Step 1. Download, run and install Recoverit (IS). You can find it online. Run Recoverit (IS) for Windows. You will be greeted with the following dialog box.
Step 2. If you want to recover deleted videos from external drive on laptop, and it is not listed in "External Removable Device", click on "Refresh" icon beside the list. It should come up. Click the drive you lost the files from, then click "Start". This will initiate the scanning process.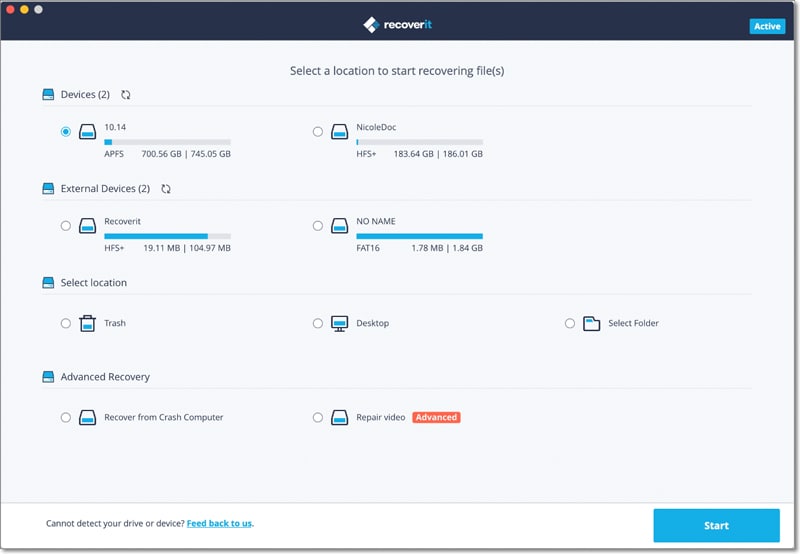 Step 3. And eventually, a list of all found files will come up. You can preview them and select the one you lost. Then click on "Recover" at the bottom of the window. It is highly recommended to save your file on a location other than the one you lost it from.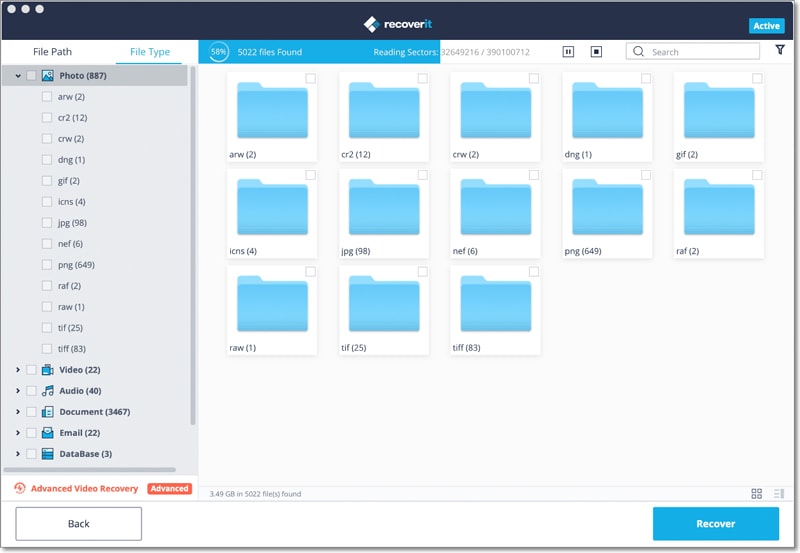 Tips: Here are some additional features that add to your Recoverit (IS) experience:
If your video hasn't come up, opt for the "Deep Scan". It will take longer, but is sure to pull your file up.
You can pause and resume scan progress, especially if it is taking too long.
The Validity feature tells you whether your file is in good enough health to be restored in its original form. The features are "Good", "Poor" and "Bad".
---
Part 2. 5 Factors for Deletion of Video Files on Laptop
What are the top causes of video files being deleted from our laptop devices? Ranging from a human error to an economy-wide failure, the causes are so diverse, one begins to wonder how we can keep track of all the ways data can be lost!
Power Outage:
Possibly the largest contributor to data loss, a power outage can happen without warning (incredibly frustrating!). To keep your laptop safe, make sure its battery is inserted at all times. Try not to remove the battery and use your laptop on AC power only.
Computer Viruses:
Viruses and malware are as prevalent today as they were a decade ago, and there is no telling when they will completely leave the tech world. However, there are plenty of antivirus software out there to choose from.
Hard Disk Problems:
Hard drives will not last for eternity. They will eventually crash. And when they crash, your data will be gone as well. It is recommended to change your hard drive every three years, especially because hard drives have a 50 percent chance of crashing within five years.
Human Error:
Let's admit it – we have all made mistakes, and some of them can be pretty embarrassing (such as accidentally deleting our files!). You could have intentionally deleted the file, so you realise you needed it only after it is gone. Or it could have been unintentional, which means you don't realise it is gone until you need it.
Computer Theft or Hacking:
A burglar could decide to nick your laptop. Employees sometimes take company laptops home to work on, along with all the sensitive company data, exposing it to hacking and theft risks. Use a firewall and anti-malware software.