"Yesterday morning was a disaster for me, I lost all my camera photos and videos that were take on an event. I have no idea how do I restore deleted photos and videos back."
- a question from Quora
Photos and videos are integral part of our lives, casually and professionally we take a lot of photos and capture the best moments as videos. There is no rocket science to tell that we store our photos and videos mainly on our smartphones however if particular device such as a camera is used then you will definitely store them on the camera itself.
In this guide we are going to make you aware about the preventive steps that you can take if you have lost your photos and videos on your camera. The step by step guide is well written in professional yet user friendly manner so that you can understand it better without much technical knowledge.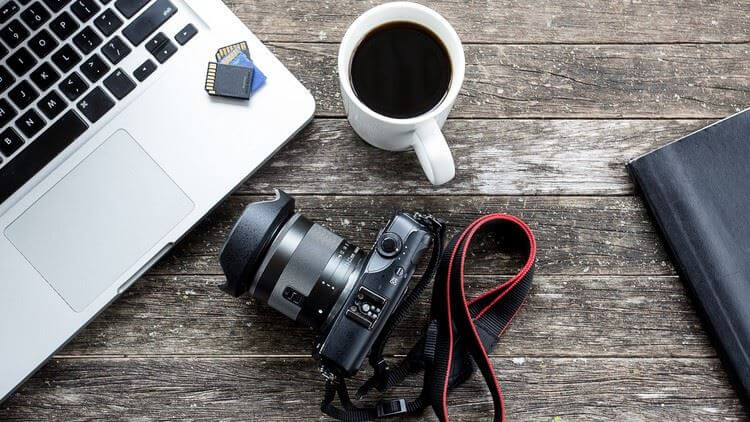 Part 1. Why your photos and videos got lost on your camera and other devices?
Some of the best options to store our photos and videos are phone, SD cards, camera, computer and Mac. We can store unlimited number of photos and videos together on these devices. If not stored with sharp ideas then later it could become a bone in your neck. If you lost all your photos and videos some day then there must be a accountability for that.
In such case, you need an expert's advice or a powerful software that can recover photos and videos from the camera. Let's see what is there in this guide, I think there is something worth reading.
Part 2. A software that you all need to recover data- Recoverit quick glance
We are going to provide you the best solution in terms of recovering your data. Recoverit is the program that is powerpacked with some of the best features to recover deleted photos and videos.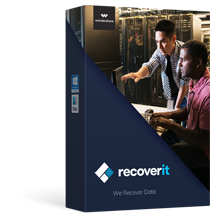 A Life Saver to Solve Your Data Loss Problems!
Recoverit is able to recover your lost data in scenarios such as accidental deletion, virus attacked data, system crash, lost partition, formatted disk, external device recovery and all around recovery.
If you are thinking about the file format, Recoverit has it all covered as it supports over 1K+ file formats that you know even exists.
No matter what kind of storage you have, Recoverit is able to recover lost data from NTFS, FAT16, FAT32 and exFAT type of file systems.

2,965,271 people have downloaded it
Part 3. How to recover your deleted data- step by step guide with Recoverit.
You can recover your data following our simple guide that is given below.
Step 1

Download and install Recoverit on your computer.
Step 2

Select a drive where your lost data was located.

Now, you would see all the drives on your system. Select the drive and click on Start to scan it for your lost photos and videos.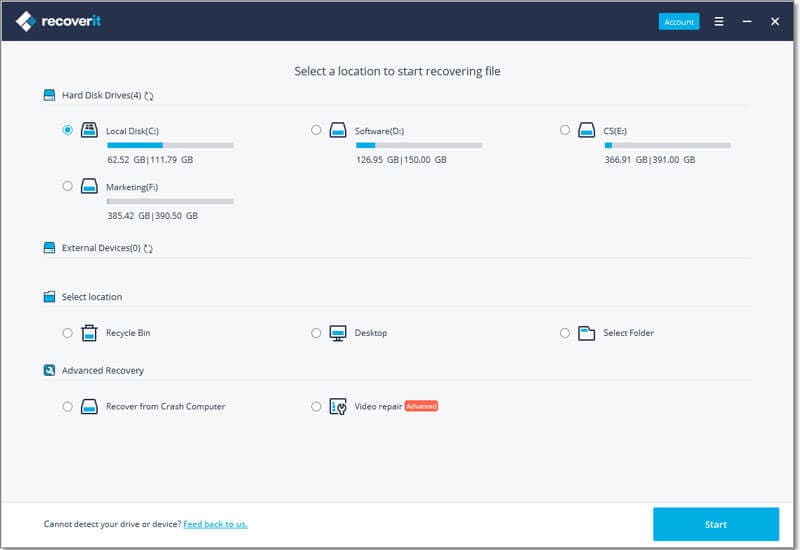 Step 3

The scan will take few moments to show your files on the screen.

The software would run a quick scan through your drive for the lost data, it would take your few moments only to display all the files in a categorized format.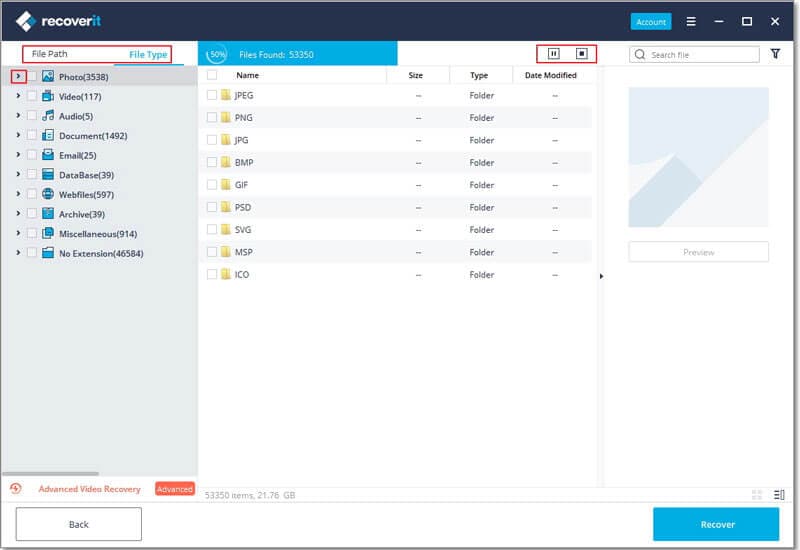 Step 4

Preview your data and recover them on a safe drive.

Now, after a quick scan it would display all your scanned data on your screen. You need to tick mark your important files and click on Recover to save them on a safe drive other than the drive they were saved before.

In case you don't find the relevant files you can still opt for a deep scan with All Around Recovery to get back all the files that didn't appear in the first scan.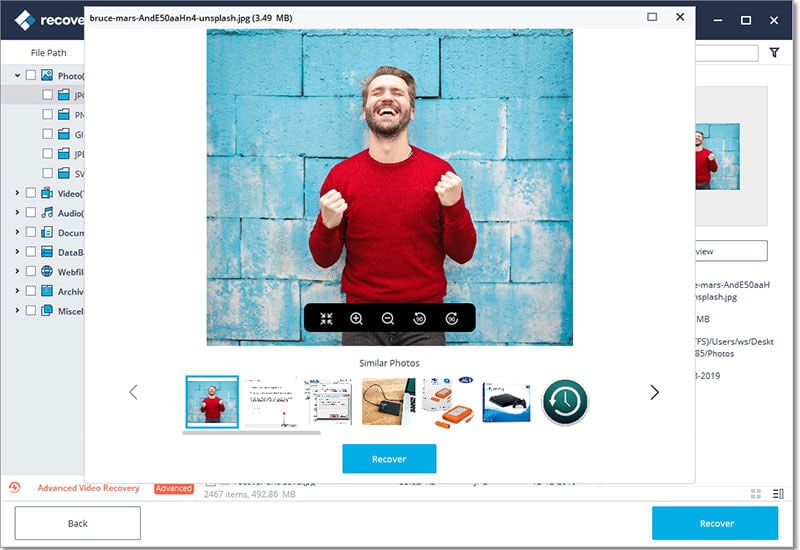 Part 4. How to keep your data safe with backup?
Here are some tips for you to keep your data safe with backup:
Create a list of files that needs to be preserved.


Keep a local backup on schedule.


Always keep a off-site backup system i.e keep a copy of your important files on a different location.


Automate your backup process.
Conclusion
In this article, we have given you the cause and cure for your data lost. This is a undeniable fact that we keep our data rolling randomly and we are not aware when it would encounter with a virus. To keep that thing sharp, Recoverit is the best companion to have along.
If you are happy with this software, what it takes in sharing it with just a click?
Share it with your friends and family who are stucked in between due to their data loss.