As SD cards are portable and easy to move from one device to another, this becomes a preferred choice for many to save and move files from one device and transfer or save them on another. However, in the process of moving or storing files in a portable or SD card frequently or for long, there are increased chances of files becoming corrupt. There are certain signs that show up when your files are damaged or corrupt in an SD card and you are trying to retrieve them.
Your SD card got corrupt if it has any of these symptoms:
Malware or virus attacks are common on SD cards as these are connected to different computers, get different files transferred to them or when they are connected to the internet.


In other cases, unsafe removal could be a cause for your SD card to have become corrupt. It is necessary that an SD card is ejected properly. There are commands to eject a flash drive safely from a computer, such as Command and E button to be pressed in Mac; in case of ejection is not done right it could lead to damaged files in the external drive.


An SD card subjected to extreme temperatures could also result in having damaged files in it; if an SD card has come in contact with water it could also affect the drive and its contents.


Heavy usage is another aspect that can affect the functions of an SD card. If it is used frequently it can lose the retention capacities over time and this, in turn, can lead to data loss.


Physical damage such as the SD card being broken or damaged can also impact the contents of it.
Now, you have proved that your SD card is corrupted and you wish to recover videos from a corrupted SD card, then what will you do?
What is the Best Corrupted SD Card Recovery Software?
To retrieve videos from corrupted SD card, you need to find a reliable yet professional data recovery software as your assistant. That's why Recoverit (IS) is recommended here. It offers extensive abilities to recover files embedded deep within any drive or partition and offers fast and quick solutions to users.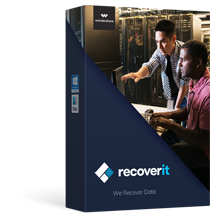 A Life Saver to Solve Your Data Loss Problems!
Support different operating systems and external hard drives of different brands, memory cards, digital cameras and hard drives or SSD.
Support different file types whether they are image files, audio or video files, email or documents as well as archived files.
Conduct quick scan or deep scan, as per the requirement; it can check the quality of files before e recovered as well as has a powerful filter in place.
Offer satisfactory results in most search requirements.
...

2,965,271 people have downloaded it
How to Recover Videos from from Corrupted SD Card/Memory Card?
Step 1 Connect the SD card to Mac or Windows with a card reader or leave the device connected.
Step 2 Check the hard disk that have been detected by the program, and select the one of your corrupted SD card, then hit "Start" button to conduct a scanning on it.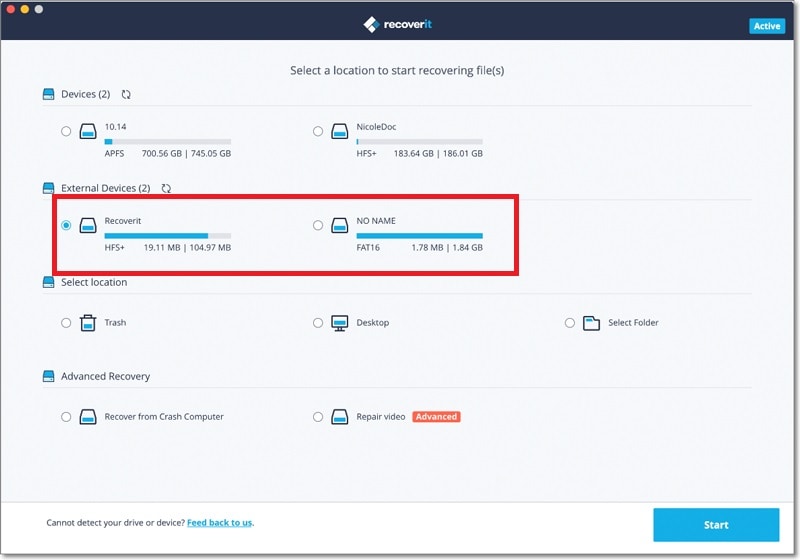 Step 3 Once the scanning is completed Filter feature will come up which helps to find the lost files on the SD card among the files that are shown after the scan is completed.
Step 4 Tick all video files you wish to restore, and hit "Recover" button to save them on your Mac or Windows computer.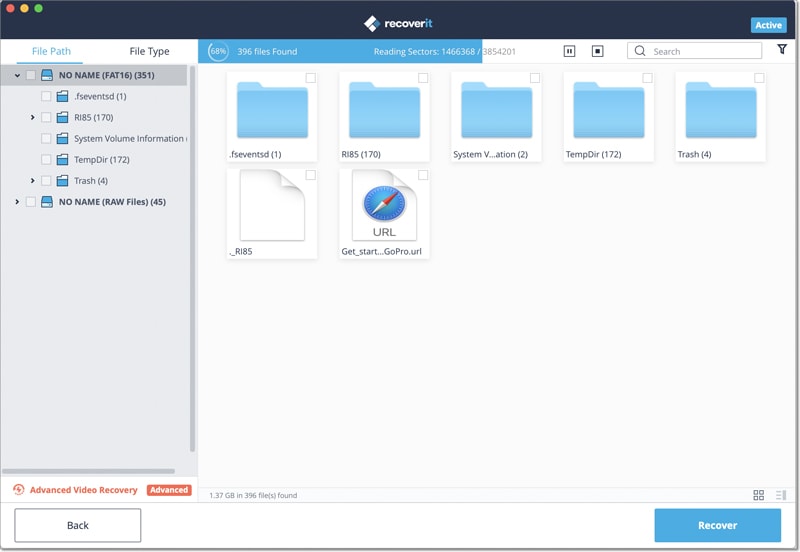 Attention: There are certain tips that you need to follow in order to ensure that your SD card data is protected. Try not to format the SD card, ensure that virus infection does not happen or power failure or file damage does not occur. In case you have used the recovery tool and have recovered data, ensure that you save the data on the hard drive on your Windows or Mac computer instead of saving it again on the SD card.