Videos can often be quite stressful to upload onto different social media platforms without getting them blurred or pixelated. While believing that the associated technology has developed itself into contemporary and competitive designs and structure, we are left with a situation where high-quality results lose their effect after being uploaded on different websites and platforms especially when we face Facebook video blurry, that's really annoyed.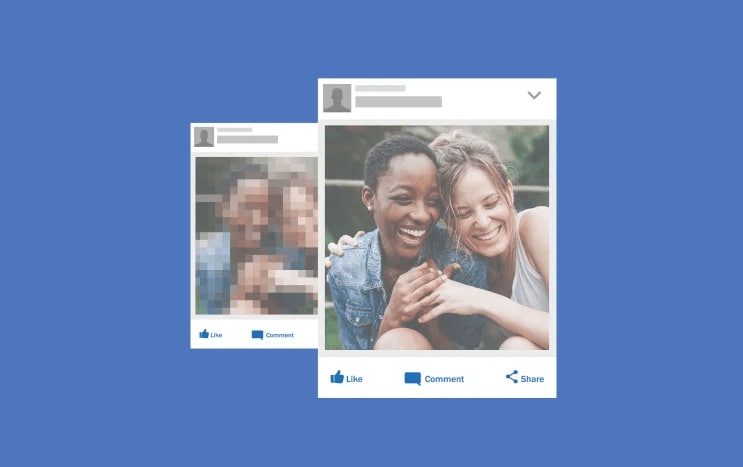 Facebook has developed into a social platform that leads all kinds of markets, where people utilize it for all kinds of official and personal communication. The platform is not only a ground for communication but an area where people of different cultures and different tastes share their own experiences to laugh or ponder upon.
Many people have often complained over Facebook admonishing the quality among the videos. This article focuses on providing you effective mechanisms and solutions that would help you understand the methods on how to fix blurry videos on Facebook.
Read Also: How to Fix Facebook Video Not Playing
Part 1: Why Are My Videos Blurry on Facebook?
If we consider the fact that why Facebook blurs out your uploaded video, regardless of its impressive quality output, it might hit your with surprise that Facebook intentionally changes your video resolutions and lowers it.
While many users complain over blurry Facebook videos, it should be kept under notice that there are many solutions available that can help you preserve the quality of the video even after having it uploaded.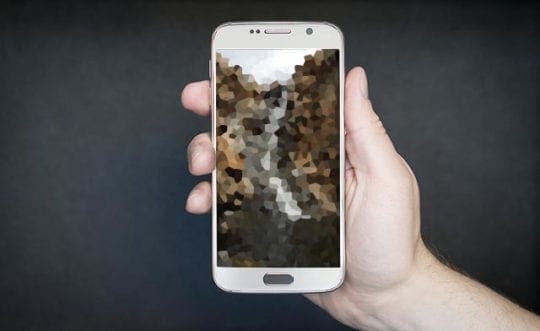 Along with taking notes on how to fix blurry videos on Facebook, you should be aware of the facts that would guide you as the major reasons why your Facebook video gets blurry.
Among the many reasons that change the video quality on Facebook, the major reasons are stated as follows:
Time in Processing High-Quality Videos:

Facebook plays your videos under a maximum of 720p. Even you upload videos with resolution as crisp as 1080p, Facebook takes a lot of time processing these videos and usually leads to changing the quality of these videos. This can be explained as the fact that Facebook changes its display settings rather than damaging the quality of the video.

Video Compression:

Many online platforms that are used for uploading and sharing video content have their built-in video compressors that optimize their storage spaces for sustaining the servers. It can be a very basic reason for your blurry videos on Facebook.

Compatibility:

The video that is being played on the platform might not be compatible with the compression schemes of the video. It is necessary for the files to have compatibility with the format set by Facebook and other platforms.
Part 2: How to Fix Blurry Videos on Facebook?
There are many methodologies that can be adopted for fixing the blurry videos that are being uploaded on Facebook.
These methods can be primarily covered for all or specific devices. While there are contemporary methods for desktops existing in the books, you can also make a few amendments in your smartphones to fix the problem of blurry Facebook videos.
1. How to Repair Facebook Video Blurry iPhone
For understanding the mechanisms involving how to fix blurry Facebook videos using an iPhone, you need to follow the steps defined below.
Step 1: Open your Facebook app, tap on the menu option present on the main screen, followed by the option of "Settings" from the list.
Step 2: A new window opens on the front. Select the option of "Videos and Photos" from the list and toggle the "Upload HD" option.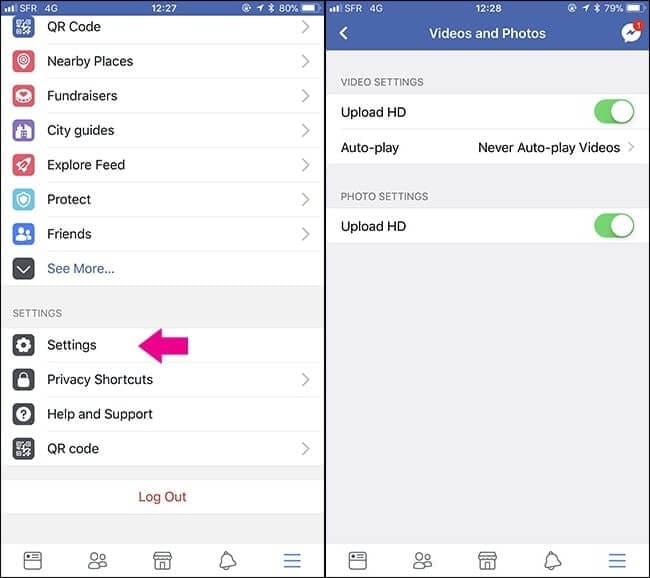 2. How to Fix Facebook Videos Blurry Android
While considering the steps for changing the blurry videos on Facebook using Android, consider the following steps, as stated below.
Step 1: Open the application, followed by the menu screen on the right to select from the list. Open "App Settings" under the Help and Settings section.
Step 2: Locate the options of 'Upload photos in HD' and 'Upload videos in HD' to turn them on. This may fix the issues with blurry videos.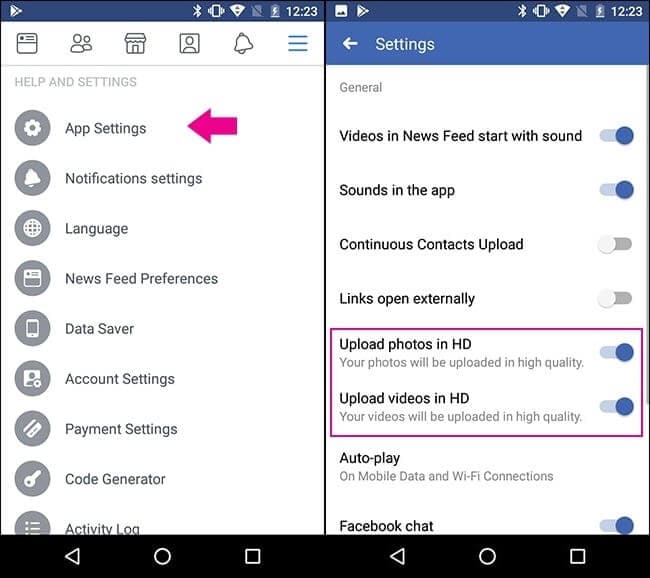 3. Using Recoverit – Video Repair
[Best Way]
There is a range of different third-party video repairing software that provide you with repairing solutions. Out of many impressive applications, Recoverit provides you with impressive results with a high success rate.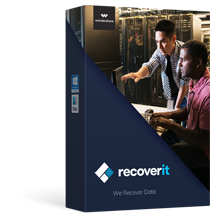 A Life Saver in Repairing Corrupted Facebook Video and Providing High Quality Video Files
Fixing All Kinds of Issues: Provides a perfect environment for fixing all kinds of issues with Facebook videos.
Variant Modes: The application provides its users with different scenarios (Quick and Advanced Repair) over fixing videos.
Impressive Recovery: Recoverit evolves out of many strenuous recovery conditions where it repairs videos damaged through malware and faulty applications.
Supports all kinds of Formats: This platform supports all kinds of videos recorded from any device with any extension.

2,965,271 people have downloaded it
For understanding the method of how to fix blurry videos on Facebook, you need to follow the guide provided below.
Step 1 Add Video Files
You need to add the blurry videos that are being uploaded on the social media platform. These videos will show their details once they are added to Recoverit.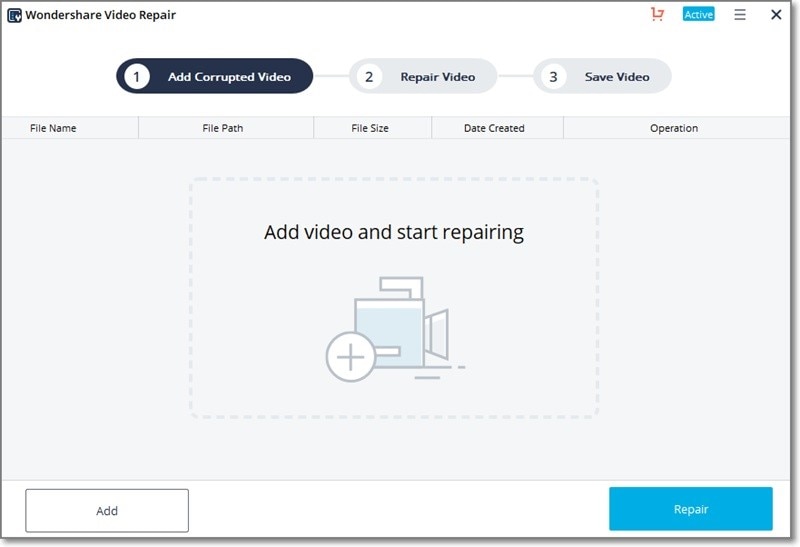 Step 2 Use Quick Repair
After adding the blurry videos, you need to initiate the procedure by tapping "Repair" on the screen.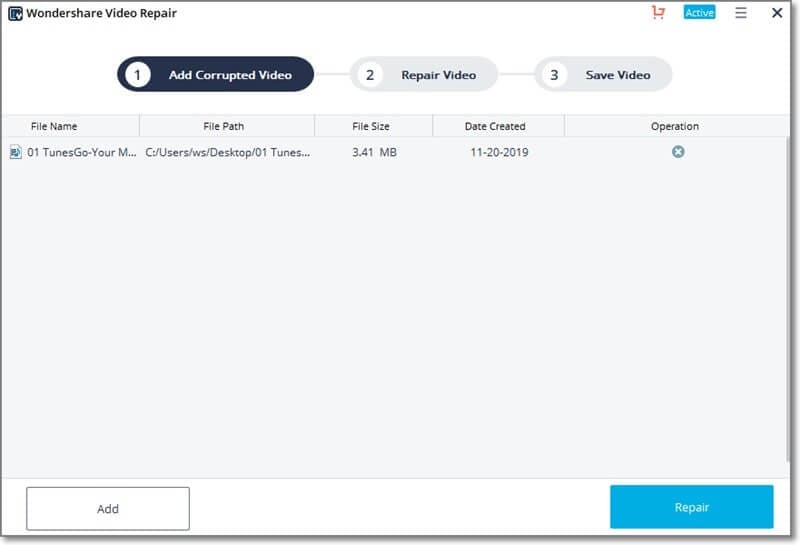 Step 3 Use Advanced Repair
After previewing the results, you can opt for Advanced Repair if you are not satisfied with the output. Add a reference file on the platform and initiate "Advanced Repair." Save your video in a local directory.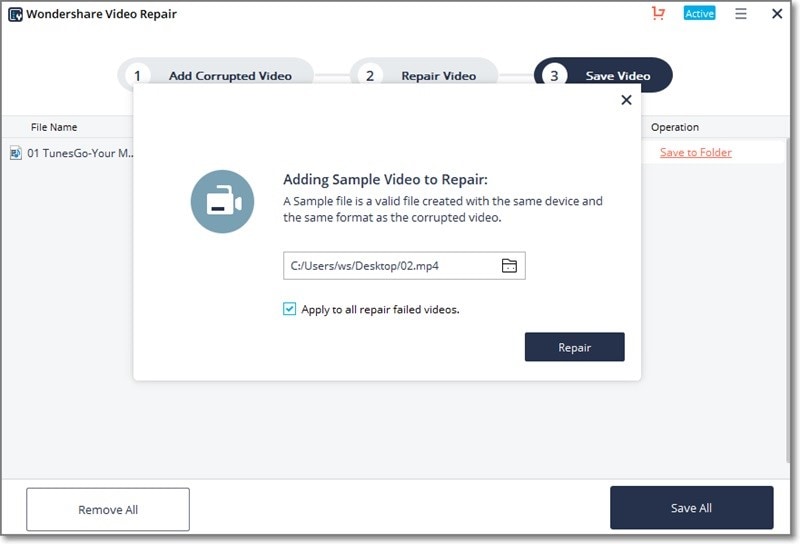 Part 3: Can I Fix Facebook Video Call Blurry on Computer?
While looking over the various mechanisms that are available for fixing the issue related to blurry videos on Facebook, you can utilize various traditional and conventional methods that might resolve the issue.
You can change your network connection to better speed and bandwidth, which presents both stability and reliability. When seeking to do a video call, you should consider using Wi-Fi.


Blurry videos can also be a reason due to bad light conditions on the surroundings or a faulty camera of your computer. You can either increase the lighting of your surroundings or upgrade to a better webcam.


The video drivers present on your computer might be out of date. For that, you can update them by downloading the core drivers from its official website.


Many users complain about a blurry Facebook video call, which can be solved in another way. You can simply start a new video call and avoid following explicit steps for solving your video issues.
Part 4: How to Fix Blurry Facebook Live Streaming
Facebook provides its users with a live video streaming feature where it uses the camera attached with your associated device to display a real-time clip of your camera on Facebook.

This tool is usually used by various broadcasters to engage their audience. These video streams are a large commemoration of small information packets. If your device fails to display a proper video, latency in data packets receival can be a major reason for the device is failing to process them and having a smooth display in the result.
Following this, you can also alter the video stream settings on Facebook to fix blurry Facebook video steaming. For this you need to:
Step 1: Open "Live Stream" Facebook settings and tap on "Create Live Stream." The server URL and stream key can be accessed.
Step 2: Open Encoder Settings and change the 'Rate Control' to CBR, 'Keyframe Interval' to 2, and 'B-frames' to 3.
Step 3: Experiment a live stream to observe the optimal bitrate for 1080p resolution.
While understanding the significance of these methods, you need to have a detailed look over the upload speed available for live broadcasting. For effective results, you need to have sufficient speeds for high-quality resolution.
Conclusion
This article has focused on providing you a robust solution on how to fix blurry videos on Facebook by following a series of steps and mechanisms.