There is something wrong with my GoPro camera, and all my recorded videos were damaged.
Is there someone knows how can I fix corrupted GoPro video?
The origin of developing videos came with the cameras that were considered high-definition devices capable of recording high-quality shots of different memoirs and occasions. GoPro is one such camera that has made its mark as an impressive toolset for video recording.
This lightweight camera has outsmarted a lot of other competitors while providing high-quality, effective results from angles that are difficult to execute on many cameras.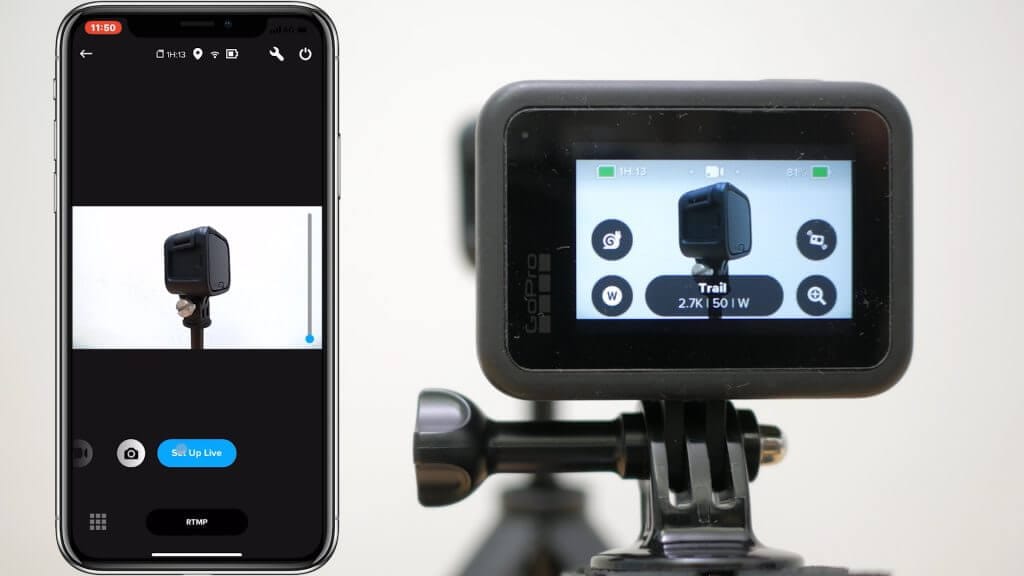 Being a camera known for fast photography and videography, it stores its results in the form of an MP4 video format. While understanding the evolution that has been brought by GoPro in the video making industry, we need to realize the presence of different situations that usually leave the video files corrupted.
Rather than leaving hours of work to waste, you can always look for several remedies that could guide the ineffective handling of the video file and have it repaired.
This article provides an overview of various methods that can be undertaken to repair the corrupted GoPro video file.
Introduction
GoPro video files are known for their high-quality results, which are, however, prone to getting damaged or corrupted. It is believed that video files, if not handled properly, can often lead to getting damaged.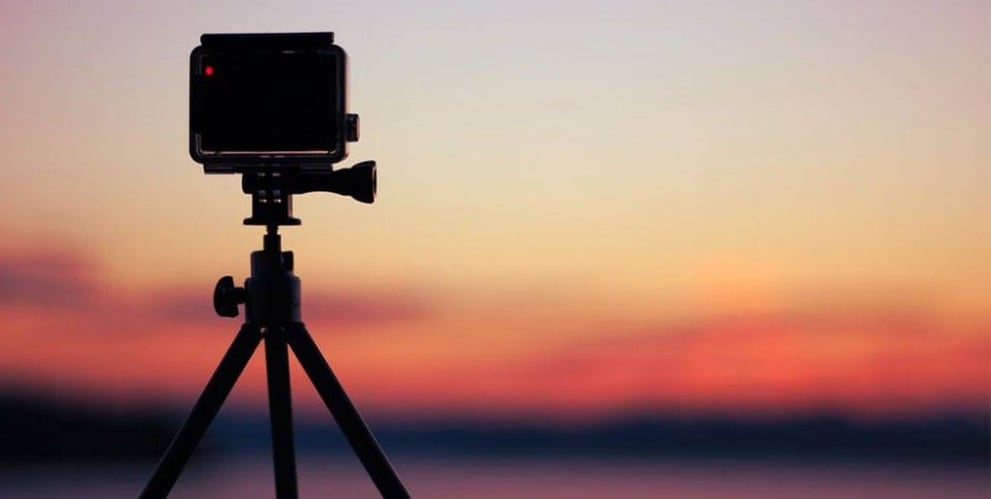 Such can be with the case with GoPro videos, which can easily get corrupted due to the reasons defined below.
Your GoPro videos can get corrupted due to the presence of malicious software, which usually changes the file extensions of your file and makes them useless.
Whenever you are transferring data from your GoPro to the PC, there might be obstacles and interruptions following it. These hindrances usually leave the file corrupted or damaged.
Your memory card present in the GoPro for recording can get corrupted, which would lead to losing all the video files on GoPro.
If you are not careful while using the hardware, there is a chance where it might get physically affected. This would damage the files present within it.
Part 1: What's The Best Way to Repair Corrupt GoPro Video File
While understanding different mechanisms and reasons that could lead you to a corrupted GoPro video file, you need to get aware of the fact that there are multiple remedies available to get GoPro corrupt video repair. .
We might get to know that there are several GoPro repair tools available in the market; however, this article intends to bring about the best solution that can lead you to repair corrupted GoPro video file within a few steps effectively. Recoverit intends to present the best solution in the form of an efficient tool to its users.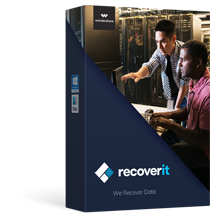 Best Solution in Fixing Corrupted GoPro Video Files
Repairing GoPro files to their original high-quality and impressive file.
The application provides its users with different scenarios (Quick and Advanced Repair) over fixing GoPro videos.
Recoverit repairs videos damaged through malware and faulty applications.

2,965,271 people have downloaded it
Step 1 Download, Install and Add Corrupted GoPro Files
You need to have this software downloaded from the official website and then installed on the computer. After launching it, tap on the "Add" button on its main screen to add corrupted GoPro video files.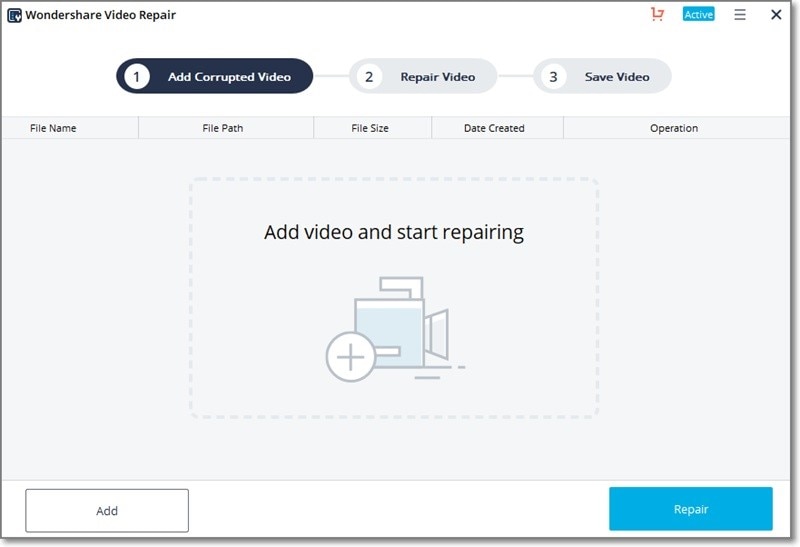 Step 2 Start Repair
After you add your video files into the system, you need to initiate the process of "Quick Repair" by tapping on the 'Repair' button on the bottom-right of the window. The process concludes, and you can review your results before finalizing it.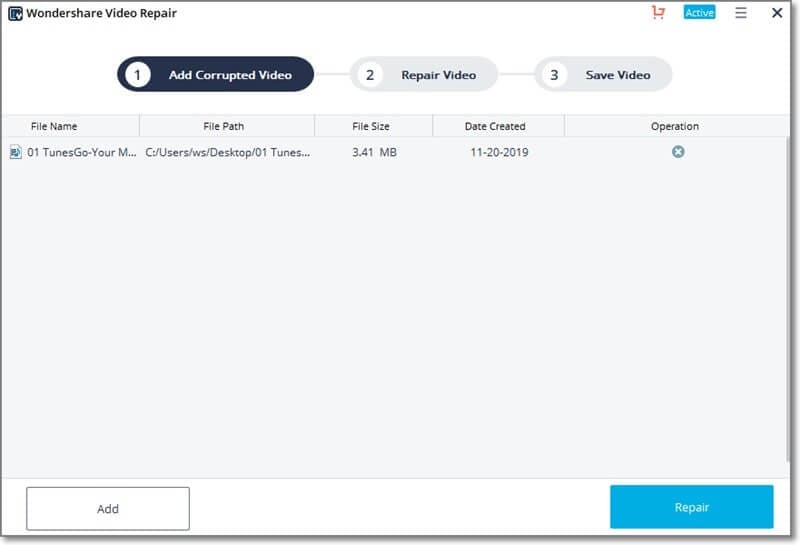 Step 3 Use Advanced Repair (Optional)
If you fail to get the results that you require in the first place, you can use the Advanced Repair Video tool for effectively guiding the software to a deep analysis of the video to get it repaired. For that, you need to add a reference video and start repairing.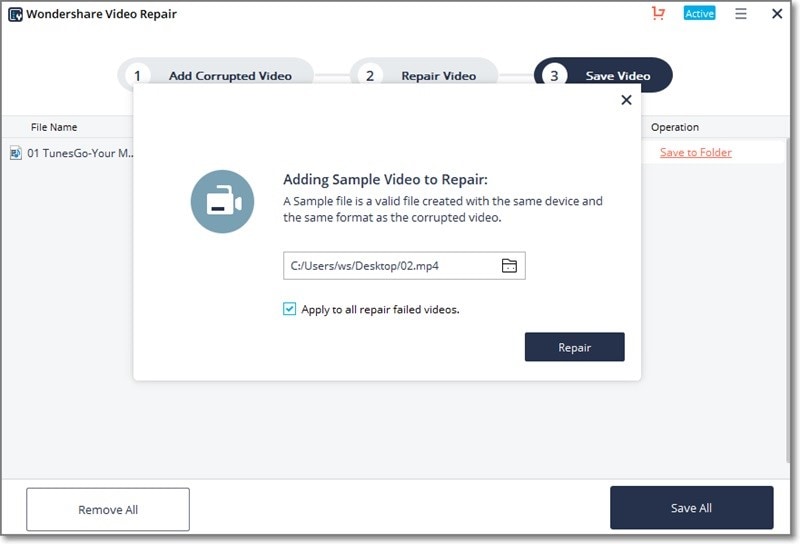 Step 4 Preview and Save
Have the recovered GoPro files previewed and saved on the local directory.
Part 2: How to Use GoPro SOS to Repair Corrupted File
GoPro cameras have their built-in utility that provides you with instant solutions to fix corrupted GoPro video. This approach is useful at places where the SD Card requires a change. There are several approaches that can be taken while being in GoPro SOS, which is as follows:
1. Using GoPro Hero Serials
Step 1: Have your camera turned off and remove the battery and its SD Card.
Step 2: You need to insert the battery only.
Step 3: Now attach the SD card and pause to see the recovery icon to appear. Now you can simply select and have these files repaired.
2. Using GoPro Hero Sessions
Step 1: Shutdown your camera and remove the battery and its external SD Card.
Step 2: Now, put these components back in the camera and have it started. The utility scans and repairs the files present on the SD Card automatically.
3. For Hero, Hero+
Step 1: Turn off the camera and remove important provisions such as battery and SD card from it.
Step 2: Re-insert all things and power up the camera. With the recovery icon on the screen, you need to tap on any button to have the corrupted GoPro video files repaired.
Part 3: How to Fix Choppy GoPro Video on Mac
There are several ways that can be adopted to repair corrupted GoPro video. However, when it comes to the question of choppy video files, you need to cover the two important points for making sure that all the possibilities have been tested to fix corrupted GoPro video files.
You need to have all the video files backed up into the computer before playing them on the screen. Usually, if files are kept within SD cards or external drives, they show a choppy behavior. Hence, local storage backup is quite necessary to avoid such discrepancies.

VLC is an open-source media player that provides greater opportunities for you to run multiple files of different video formats. You can surely utilize VLC for good to cover all the problems on running GoPro video files.



However, it is important to make sure that the video files you are handling match the display options of your computer, which can be confirmed from the "Properties" of your computer.
Part 4: How Can I Avoid My GoPro Video Being Corrupted
While believing that there are dozens of remedies to repair GoPro video files, you need to understand that there should be a few precautions taken care of, which would effectively keep your video files safe from damage.
While using GoPro, you should be careful in selecting the memory card. Have a choice that covers the approval of the company itself.
You should have your memory card formatted before use.
Use GoPro with good battery power. Low power usually fails to provide effective services.
You should eject your device from the computer properly, for saving data losses.
Write in the End
This article has introduced us with a list of reasons that usually lead to GoPro video files in getting corrupted. However, while understanding the appropriate method to repair corrupted GoPro video, this article sheds light on different precautions that can be taken to save your GoPro video files from getting corrupted.
Want to fix other types of videos, please also read:Full Corrupt Video Repair Guide: Fix MP4, MOV, M4V, 3GP Videos and More