YouTube has developed itself to be one of the most used applications throughout the world. This application uploads and runs over hundreds of thousands of video playback, where people look over setting trends using this platform.
Apart from the reputation that it holds for itself, there are many bugs and errors being reported every day related to videos playing on YouTube. These problems have been related to flickering, buffering, and loading, which can be seen as some of the very common issues in video playback. This article discusses the major issues along with their remedies to answer the basic question of how to fix YouTube videos.
Introduction
Being a regular user of YouTube, many users have complained about different malfunctions that they have encountered. Before understanding the methods that are involved in fixing YouTube videos and their qualities, it is important to go through the major reasons and issues that are involved with video playback.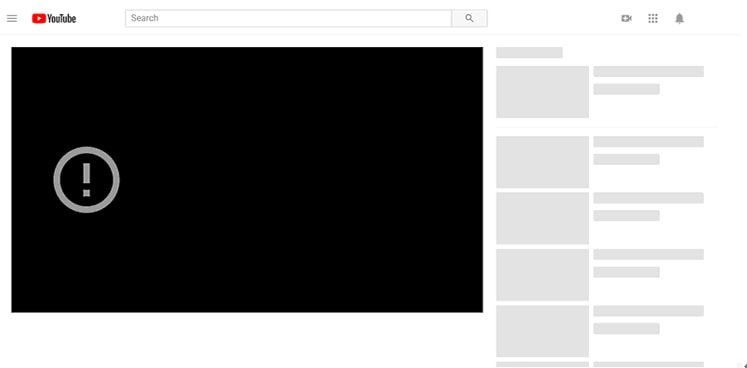 Initially, we will work upon the considerable errors that are faced by many YouTube users throughout the globe.
The videos are not working properly or flickering during playback.
Unnecessary buffering and unwanted lags during playback.
Audio and video components are highly unsynchronized.
Videos are either not available in your region, or they are stuck or not playing after being loaded.
The account is suspended.
Users report having a black screen.
Considering these problems at hand, there are quite a simple series of reasons that usually lead users to such miserable situations. There can be a case where the user can have an unstable internet connection. Their application could be corrupted, or the video can be corrupt with missing frames. In a few cases, the video can also be unavailable due to its removal from the platform. Furthermore, there can be more complex conditions such as browser blocking, VPN settings, DNS errors, or storage concerns.
While bringing light on the concerns regarding YouTube videos, it should be kept in mind that the remedies to these problems are quite simple and understandable. This article provides a perfectly comprehensive guide on the methods on how to fix a YouTube video and how to recover deleted Youtube videos.
Part 1: How to Fix Choppy YouTube videos on Chrome
Problems relating to YouTube videos go back to issues with browsers, devices, and the platform itself.
For this part, the focus resides on fixing the problem with the Chrome browser to help you find a fix for YouTube video errors. For that, you need to clear the cache and cookies that have been saved by the browser.
Step 1: After opening Chrome, tap on the three-dotted icon present on the top to open settings for Chrome.
Step 2: Navigate to "More Tools" and open "Clear Browsing data."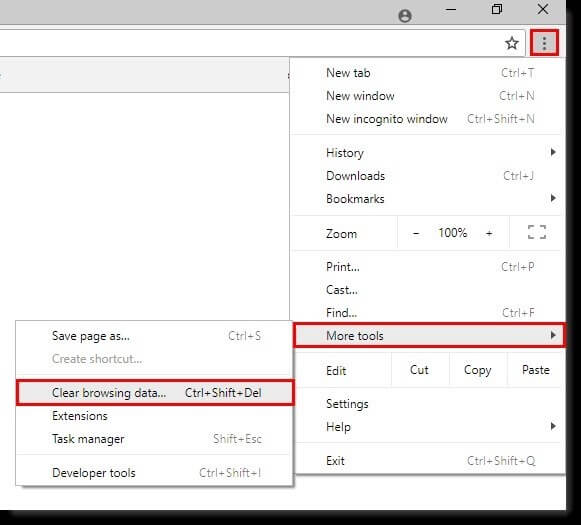 Step 3: Tap on the checkboxes that you find on the next screen narrating "Cookies and other site and plugin data" and "Cached images and files."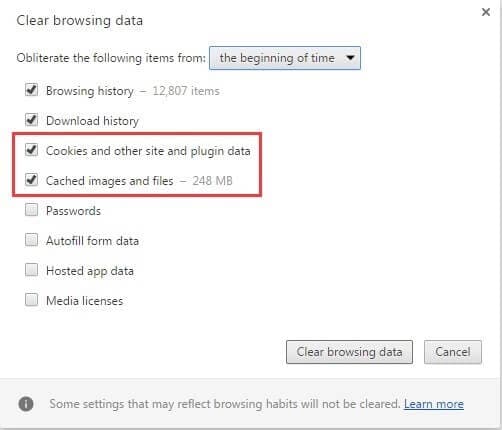 Step 4: Select the time parameter from the drop-down menu and change it to "the beginning of time."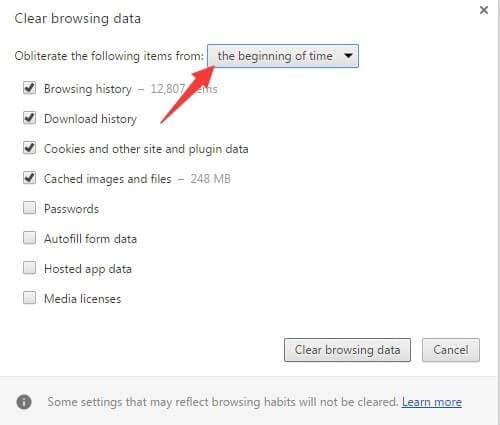 Step 5: Select "Clear browsing data" to conclude. This will surely fix the YouTube video if the issue pertains to the browser.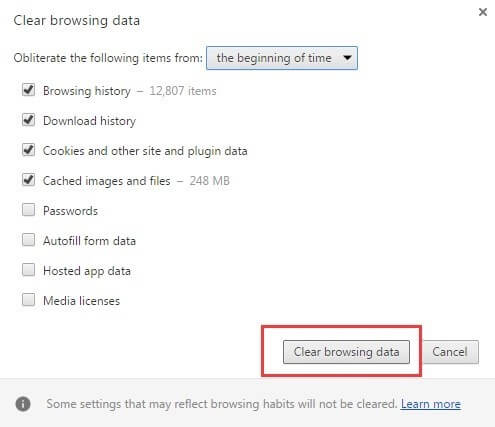 Part 2: How to Fix YouTube Videos Loading Problem on Android, iPhone, and Computer
There are a lot of issues different devices can counter while using YouTube to watch videos. Considering these issues, this article seeks to discuss the most common fixes to the problems related to different devices.
For Android:
Considering our Android devices, there can be two simple approaches adopted for fixing YouTube video playback.
1. Clear Cache
Clearing cache has been considered as the most optimal solution for fixing YouTube bugs. For that, access the "Settings" of your phone, followed by "Apps" from the list. Select YouTube and open its information page.
Select "Storage" to get a close look at the information. Tap on "Clear Cache" to conclude the process.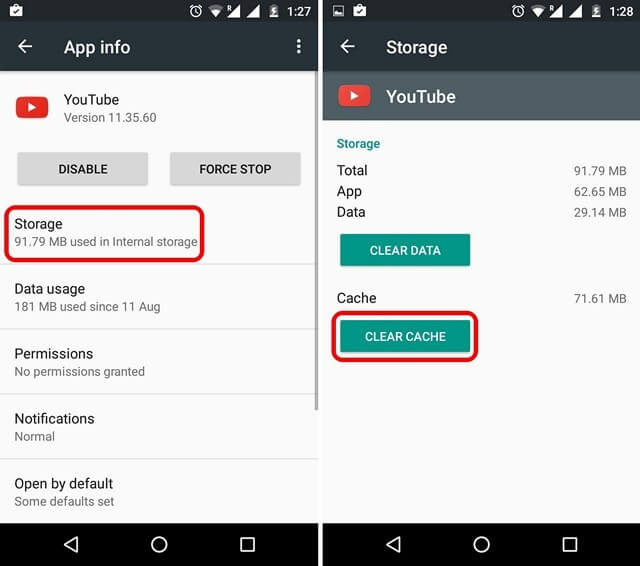 2. Update the Application
Another simple and straightforward solution that can be adopted is through updating the YouTube application. You can confirm it from Google Play Store if the app is updated or not.
For iOS:
Similar to Android, there are two different approaches considered over the question of how do I fix my YouTube video.
1. Clear App Cache
iOS doesn't allow its users to clear application caches directly. For that, it is important for you to uninstall and re-install the application.
Select "Storage" to get a close look at the information. Tap on "Clear Cache" to conclude the process.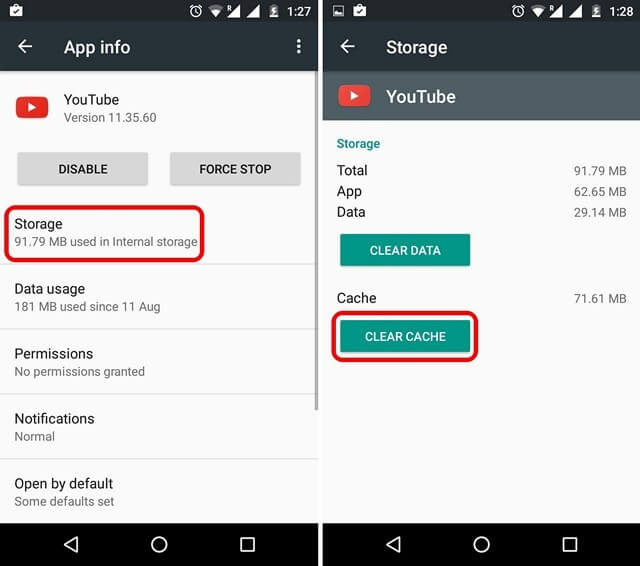 2. Enable Mobile Data Usage
For users who use YouTube on their mobile data and cannot find the solution for how to fix the YouTube video problem, they might have to allow the application access to the mobile data. For that, you need to open the phone's settings, followed by "Mobile/Cellular" to lead into a list. Select YouTube from the list and toggle the button along with the app.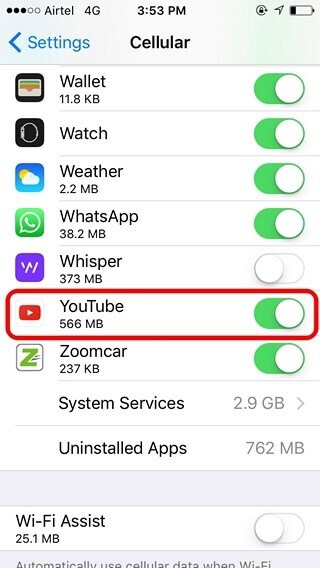 For Computer Users:
1. Enable JavaScript
JavaScript is important for YouTube to operate; hence you need to turn the services on for operating the application perfectly.
Open Chrome and lead into its "Advanced Settings" from the three-dotted icon. Tap on "Privacy -> Content Settings". With a new window upfront, you can observe the JavaScript section. Simply select the first option, followed by "Done."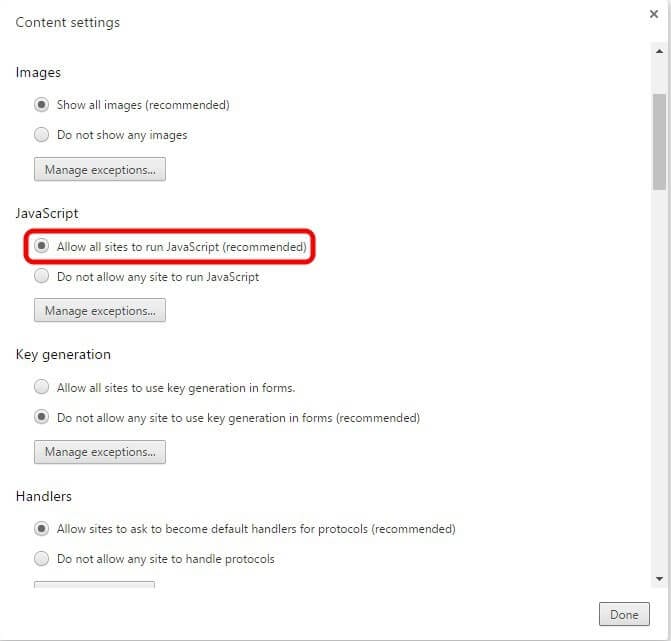 2. Enable Do Not Track Requests
For coping with similar video problems, you can access the same settings as described for the above solution to find yourselves in the same window. Enable the checkbox showing "Send a "Do Not Track" request with your browsing traffic" and tap "Done."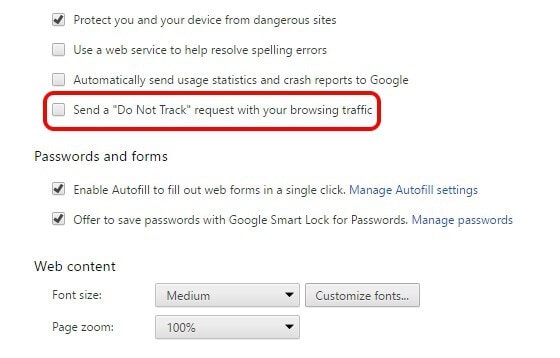 Part 3: How to Fix Shaky and Pixelated YouTube Videos
Apart from the many synthesized solutions related to fixing YouTube videos, there is an ultimate solution that focuses on solving all the issues related to the videos and their corrupted conditions.
Recoverit has developed a name in the market with its impeccable features which are summarized as follows: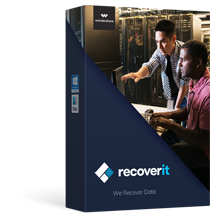 A Life Saver to Fix Your YouTube Videos!
Any video that has been damaged on YouTube can be repaired by Recoverit.
All types of errors are catered to on the platform.
Multiple videos can be added and previewed simultaneously.
The platform provides a "Quick" and an "Advanced' repairing option.
Supports all major video formats.

2,965,271 people have downloaded it
While considering the task on how to fix the YouTube video, you have to use the software as explained below.
Step 1 Download and Import
Initially, it is important for you to download the necessary YouTube video onto your device. After having it downloaded, you need to import it into the platform to work over it.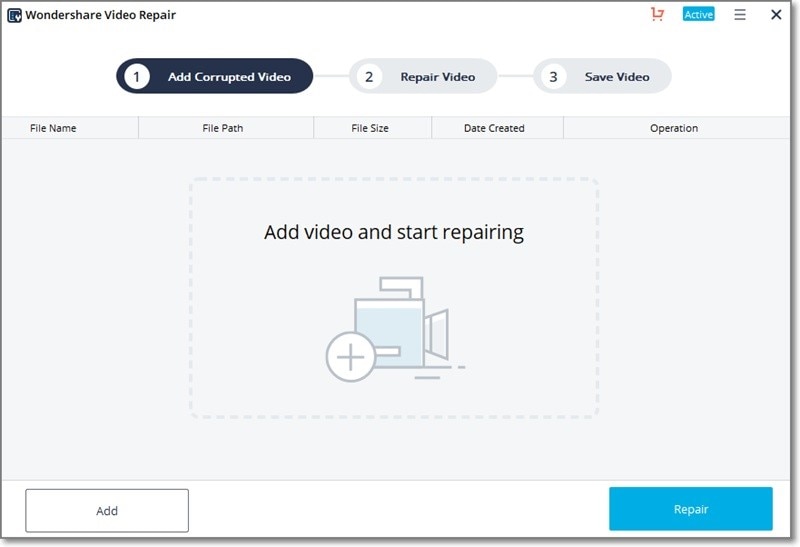 Step 2 Repair the videos with "Quick Repair."
As soon as you can see the details upfront on the screen, tap on "Repair" to start the procedure.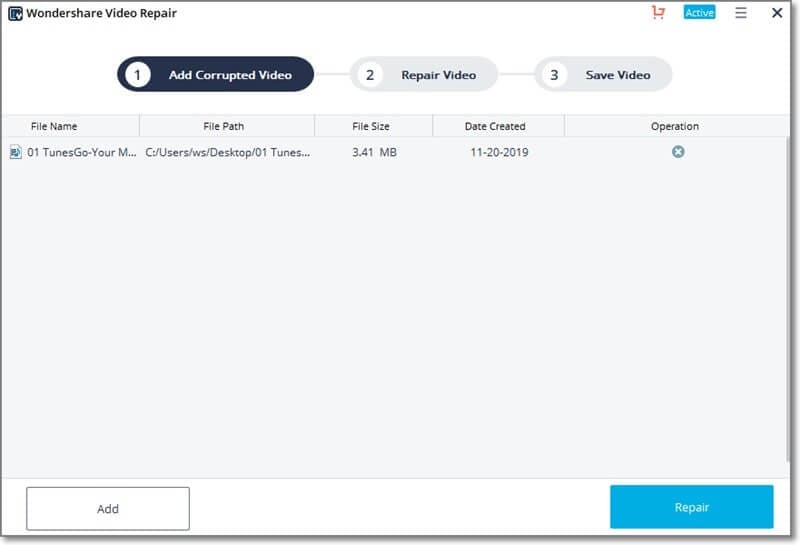 Step 3 Perform Advanced Repair (Optional)
If the video fails to provide the optimal results, you can go for the "Advanced Repair," if necessary. Have a reference video uploaded, followed by the selection of the "Advanced Repair" option.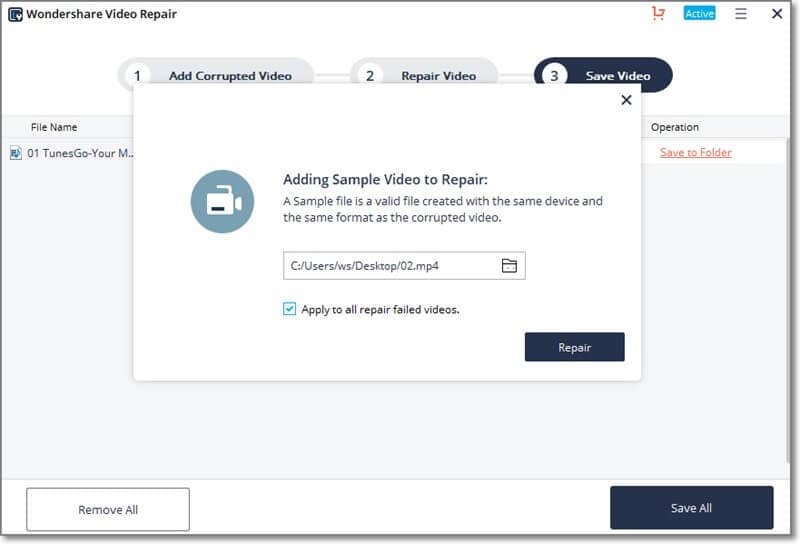 Step 4 Save the Video
After previewing it, you can now successfully save the video anywhere and enjoy it.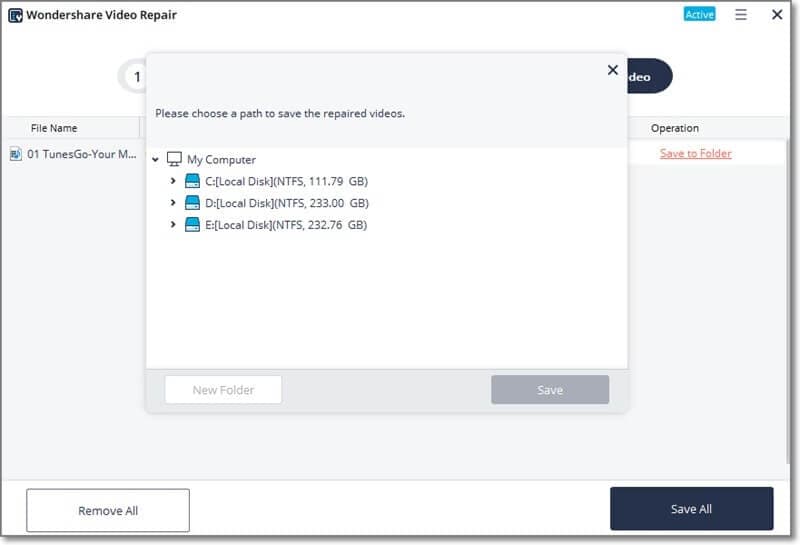 Part 4: How to Fix Green Screen on YouTube Videos
While pondering over the solutions on how to fix the green screen on YouTube videos, this article will focus on the most considerate and proper solutions that can guide you in solving the specific issue related to playing YouTube videos.
Trying another browser
There are quite a lot of complicated remedies to YouTube's video playback; however, you should first focus on changing your browser. You can shift to such browsers that provide no restrictions over opening videos along with ad blockers to save you from inappropriate malware.
Changing Display Settings
Along with changing different browser settings, you can amend the display settings of your computer to find a fix for your YouTube videos.
Step 1: Open "Display" by right-clicking on the main screen.
Step 2: Select the option of "Change Display Settings" on the left sidebar.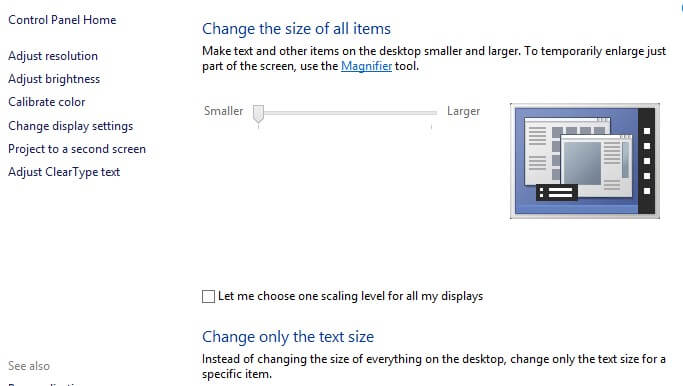 Step 3: Tap on "Advanced Settings" from the new window.
Step 4: Select the "Monitor" tab and change the option to "High Color 16 bit".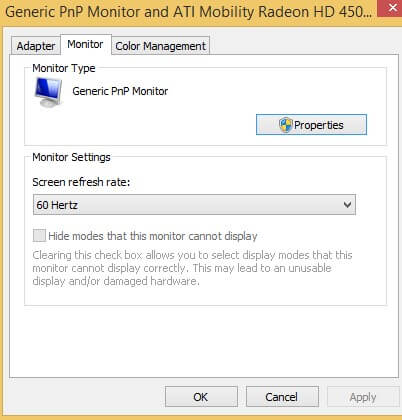 Step 5: Tap on "Apply" and open the "Troubleshooting" window from the Advanced options.
Step 6: Move the slider of hardware acceleration to the left from the "Change Settings" section. Tap "Ok" to conclude.
Part 5: How to Fix Black Screen on YouTube Videos
Another issue that pertains to YouTube videos is how to fix black screen on YouTube videos. There are many remedies designed for this purpose; however, this article would reside its focus on the two major and simple solutions that can be adopted to fix the issue.
Method 1: Updating Browser
YouTube videos run perfectly over updated browsers. If you are using browsers such as Google Chrome, you need to access the settings from the three-dotted icon. Navigate to "Help," followed by "About Google Chrome" to observing available updates.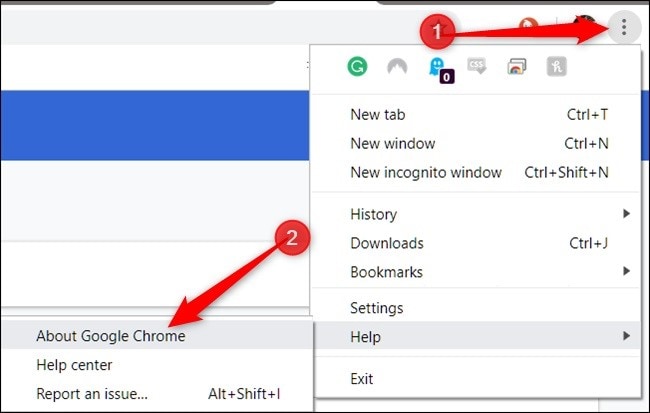 Method 2: Refresh
A black screen usually appears without reason. For fixing it, you can simply refresh the page by tapping on F5 or select the reload icon on the top of the screen. For starters, you can also restart your whole browser.

Part 6: How to Fix YouTube Video Zoom
The solution to the problem of how to fix zoomed-in YouTube videos can be easily solved through a few steps. Initially, you can use the buttons in the chronology "Ctrl+zero" for resetting your screen to normal size.
If the issue regarding the zoomed-in YouTube video is not solved, you can clear the cookies and cache of your browser. For that, you need to follow the simple steps as stated.
Step 1 Open Settings from the three-dotted icon and access "More Tools."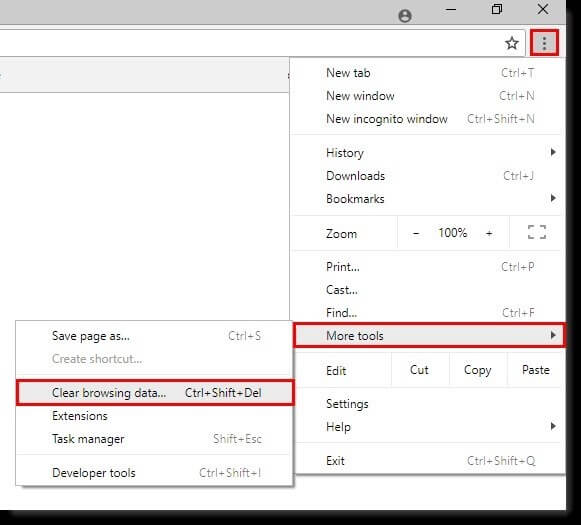 Step 2 Select Clear Browsing Data to open another screen. After selecting appropriate options and the timeframe, tap on "Clear Browsing Data" to conclude the process.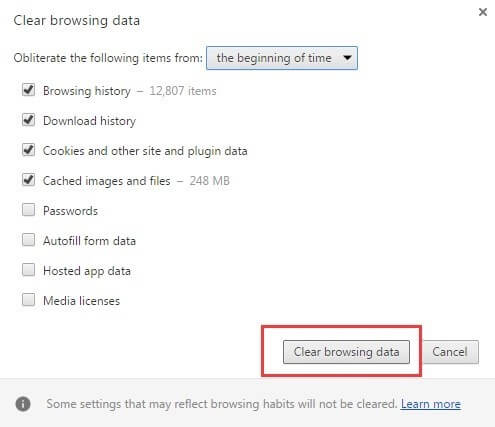 Part 7: How to Fix YouTube Video Problem
While considering YouTube videos and the problems related to both audio and video, there are quite a lot of different types of errors that arise, including out of sync videos, unnecessary lags, or audios with no sound.
This part presents a shortlist of solutions that would direct any user in fixing their audio and video problems on YouTube.
Disable Hardware Acceleration
If you are operating YouTube on a browser, it is important for you to suspend such services to save yourselves from such issues on the platform. For disabling hardware acceleration:
Step 1 Open "Settings" from the drop-down menu opening after tapping the three-dotted icon.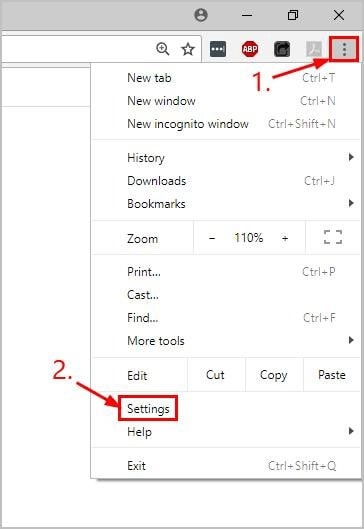 Step 2 Open "Advanced" settings from the window on the front.
Step 3 Navigate to the "System" settings and disable the toggle showing "Use hardware acceleration when available."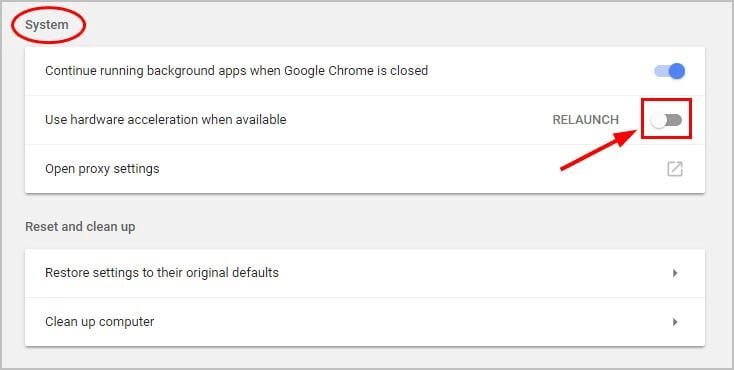 Step 4 Re-open the browser.
Locating the Faulty Extension
Usually, there are different file extensions that hinder you from streaming YouTube videos with ease. For that, you have to check for the Google Chrome extensions, which has been stated as follows:
Step 1 Open "Extensions" from "More Tools" navigated from the drop-down menu.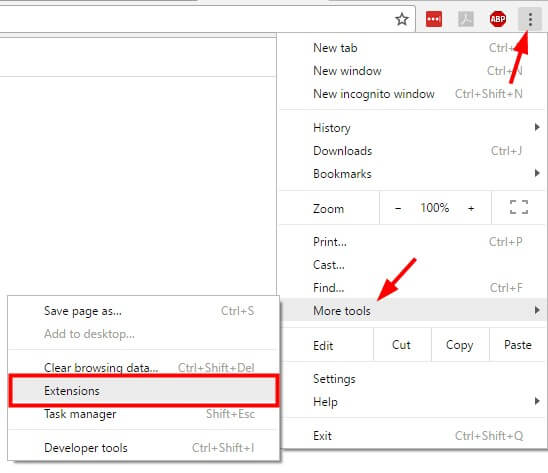 Step 2 Uncheck all the extensions enabled in the list.

Update Drivers
This can be considered as a system solution that would prevent users from facing video errors of no sounds. For that, simply access the "Device Manager" and right-click on the display and sound drivers to update them.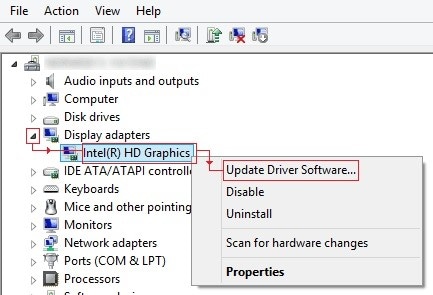 Part 8: Fixed "An Error Occurred Please Try Again Later" on YouTube
The error stated is mostly encountered in conditions where there is an unstable connection. For that, there are a few pointers that are to be checked to ensure the fixing of such error.
Refresh your page and close all other tabs when viewing the video.
Try the video in another browser or reboot your computer.
You can restart your router or switch connections.
Part 9: How to Fix Unsupported Video Format on YouTube
There are different file formats that are supported by YouTube. However, it should be kept in mind that apart from these formats, no video will play on YouTube.
.mov
.mpeg4
.mp4
.avi
.wmv
.mpegeps
.flv
3GPP
WebM
DNxHR
ProRes
CineForm
However, if you have such videos that have different file formats from the ones stated above, you have to simply convert them into appropriate format by using a good video converter.
Part 10: YouTube Video Background Play Fixed
If we consider a few remedies for fixing the background play for YouTube videos, we can look forward to observing the following factors while discovering the optimal solution.
Verification of no other applications playing any audio.
Have a look over your Internet connection.
Reboot your device or YouTube.
Write in the End
This article has presented readers with a very comprehensive guide over solving different issues relating to YouTube videos. Clear and concise remedies have been focused on catering to the question of how to fix YouTube videos having different problems at hand.