"How can I set a fake location on Android?"
- a question from Quora
It's the most asked question we observed on popular Q&A sites regarding fake GPS on Android location. Well, it also looks like a kind of mandatory thing to catch more pokemon at several locations. The most prominent problem people face with this pokemon go game is its usage in high population areas. Thus, more and more people are finding ways to fake GPS and go for hitting the Niantic's records.
What generally happens while spoofing location is that the game thinks you are in a new place. The game further generates new pokemon associated in the area, which will help you take part in special events. So, let's explore the top 10 different apps to fake locations on Android phones.
Top 10 Apps to Fake GPS Location on Android.
Now, get on to 10 different apps to fake location on Android for the pokemon go game.
---
1. VPNa Fake GPS Location.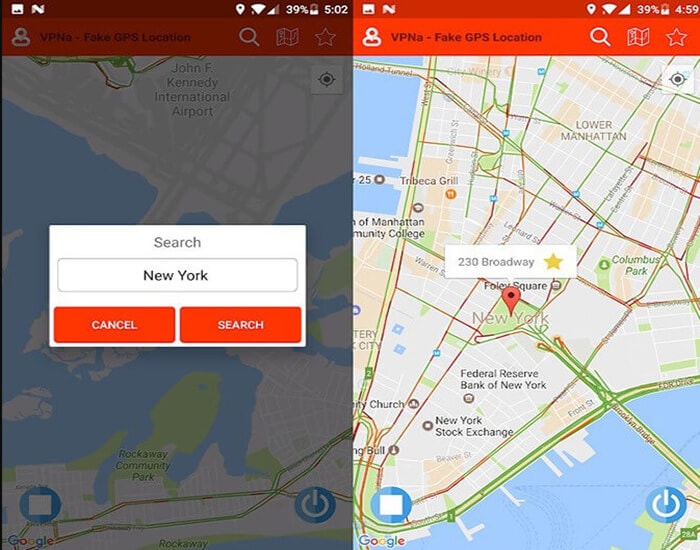 VPNa fake GPS location app is said to be one of the most reliable. This virtual phone navigation can easily modify your GPS location and prank your friends. It is available on Google Play Store while crossing 1 million + downloads. The app is free to spoof phone location and teleport it to any place.
Pros
Easy to use.
Both for Android and iOS.
Free.
Cons
May not work on certain Google Play versions.
---
2. Fake GPS Free.
Fake GPS Free is one of the secure location prank apps found in Google Play Store with great features. Using it, you can easily change the GPS location with a single click. Just check out different sites where you want to go and simply tap over them after enabling developer settings. As usual, this app also enables mock locations over your Android device. You can also custom the searches.
Pros
Easy to fake location.
Simple user interface.
Can save favorite places.
Free.
Cons
---
3. Fake GPS Location – GPS Joystick.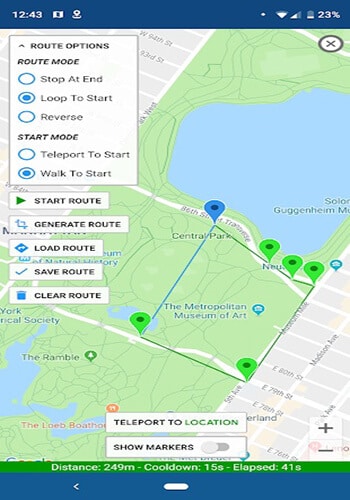 This app contains GPS Joystick, which helps you overwrite the current location. Whether you want to place the new site in London, New York, or any place of the world, the app is for you. The primary purpose of having joystick is to make the location change fun and simple instantly. You can select any location in the world using its joystick. It also exports and imports GPX files to favorites, custom markers, or routes. You can even check out the cooldown time and distance information.
Pros
Simple and quick.
Great features.
Free.
Cons
---
4. NordVPN.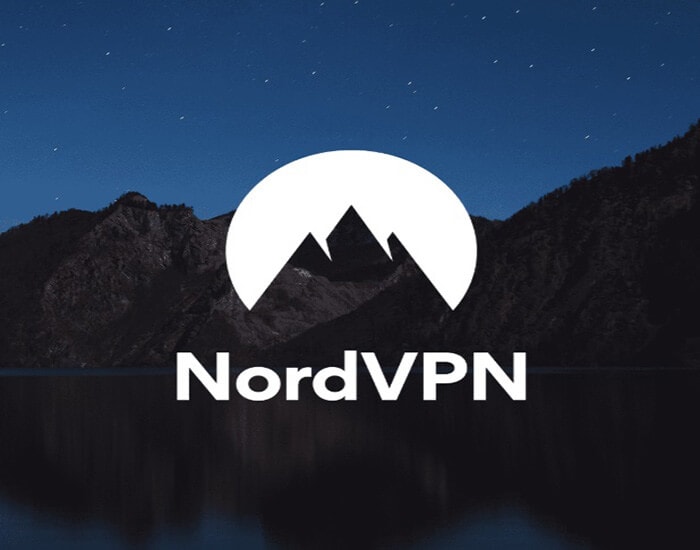 NordVPN is a fast, secure, and incredibly easy to use. The industry uses standard 256-bit AES encryption and OpenVPN tunneling protocol. The server pack is large, with more than 5000 servers across 59 countries. Well, it doesn't contain any logs and function out of a country with no data retention. It also requires you to download any compatible fake location app such as Fake GPS Location or any other. Then, download the Mock Locations Module and complete the further process.
Pros
Easy to use.
Effective.
Big server.
Cons
Not free.
Requires to download another compatible app.
---
5. Fake GPS.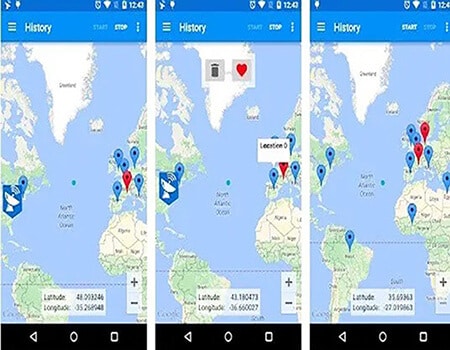 This app is different from what we have discussed above as it helps you pick any random location and change it as a default GPS location. You can then share it with your friends or use it in any gaming apps such as Pokemon Go. You can also use it over Swipe, Whatsapp, or Tinder without even having a paid account.
Pros
Good to share location.
Free.
Cons
Not so appealing interface.
---
6. Fake GPS Location - Floater.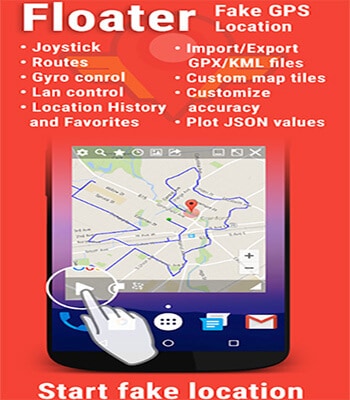 The floater is a similar fake location app to change the location instantly. The app fakes GPS location, which can be in Paris, New York, London, etc. It is for developers where you can adequately test apps and track GPS location without locking on a GPS signal.
Pros
Track GPS location efficiently.
Enable mock locations.
Useful.
Free.
Cons
In-app purchases and ads.
---
7. Fake GPS Run.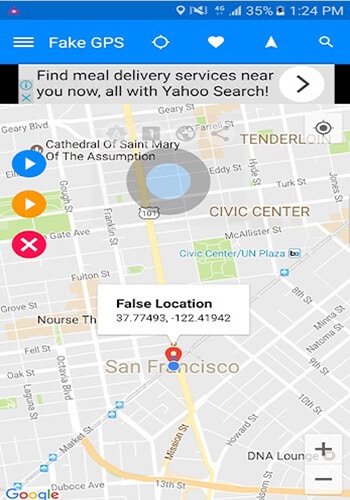 Here's another fun and easy to use apps for Android users. It teleports your location of the smartphone anywhere in the world. Get the area instantly and share it with your friends. Its amazing algorithm gets your site to any place in the world.
Pros
Simple to use.
Best for Android users.
Allow mock locations option.
Free.
Cons
---
8. Fake GPS Location Changer.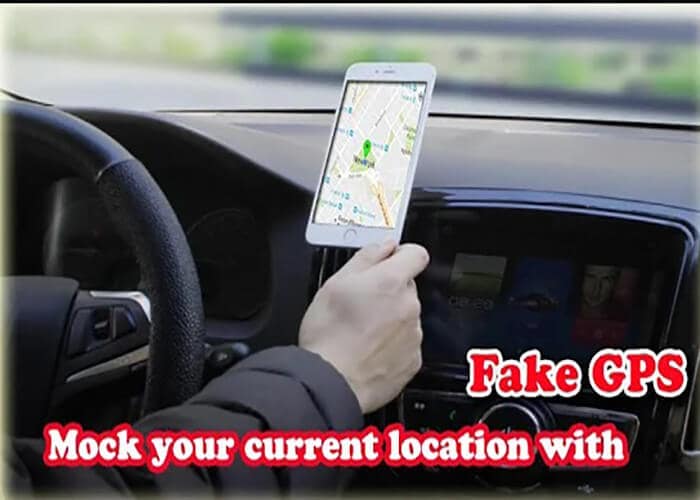 It's a fantastic GPS changer app for lovely Android users. The app is free to use where you can simply set current location to anywhere in the world. With a single click, the app is quite easy to use. It can also be used as one of the best prank apps to prank with friends or use in such AR gaming apps such as Pokemon Go.
Pros
Simple UI.
Set current location simply.
Amazing algorithm.
Cons
---
9. Fake GPS 360.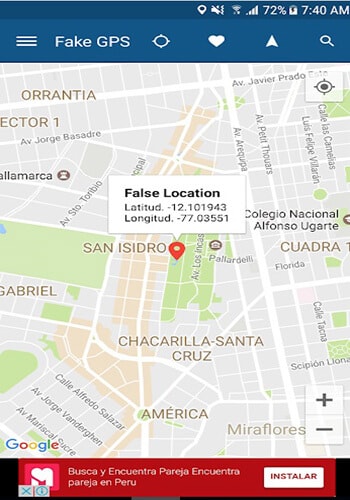 Fake GPS 360 is a famous fake location app for Android users to change locations over a smartphone. Simply hide the current location, share a new place with friends and family. One of the advantages of the app is you can use it without GPS on the phone.
Pros
Easy UI.
Can be used without a GPS.
Famous location changer app.
Compatible with most devices.
Free.
Cons
---
10. FGL Pro.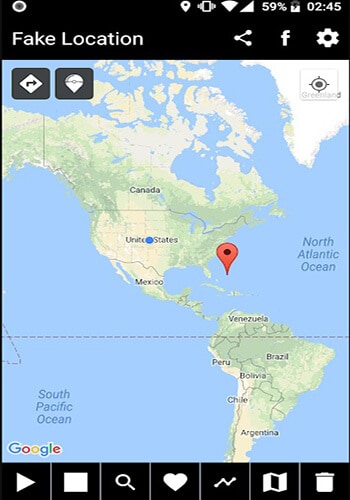 FGL Pro is another easy and free location changer app for various Android users. Its simple user interface helps easily change the current location of the Android device. It contains an option to select the location of your choice from around the world and share it further with your family, friends, and to be used in various AR gaming apps. The app is also best to share routes with multiple options as driving, walking, change in speed, and others.
Pros
Great features.
Best to share routes.
Easy to use.
Cons
Contains ads.
May face problems in using the joystick.
Conclusion
Now that you know the top 10 apps to fake GPS 360 over your Android device, it's up to you to select as per your personal preferences. Well, you should always keep in mind the crucial points:
The risk of banning over the pokemon go always hovers around Android device users.


So, there's no full guarantee of protection offered by any of the apps.


Simple user interface with extra features.


The addition of joystick, and VPN networks.
Hence, you must prefer a fake GPS app with an easy user interface and no further complications over other apps. Also for iPhone users, we recommend dr.fone - Virtual Location (iOS) to you, fake your GPS location as easy as 1-2-3, download and try it!