Part 1: Why People Want to Hide OnLine Status on WhatsApp?
A major provider within the messaging platform is WhatsApp. An Important feature of WhatsApp is that the online status tells others whether you're active or not. Where you'll have a brief statement of what you were up to at any given time to offer an update on your surroundings and your current status. But in many cases people also need apps to hide online WhatsApp for various reasons. For example:
You don't want to receive those late-night notifications when you're sleeping.
You don't want to be bothered while working (private space).
You want to hide WhatsApp online status while chatting.
You want to avoid useless drama from your closer ones.
You haven't completed your Buyer's work, therefore you need to be on incognito mode while using WhatsApp.
You just want to reply to WhatsApp messages when you feel comfortable.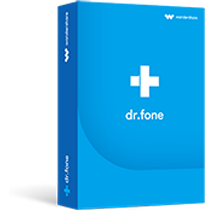 When you use dr.fone, you will enjoy such features as the following:
It allows for the phone to phone transfer. You can transfer WhatsApp files from iOS to Android and vice versa and iOS to iOS or Android to Android.
It allows for transferring all your WhatsApp Business chats to a new iPhone or Android when you are changing devices.
dr.fone lets you transfer your WhatsApp messages and media files to a computer to avoid essential data loss.
It allows for the restoration of backed-up files on a wide range of systems.
dr.fone WhatsApp Transfer has a preview feature that lets you go through the files you have backed up before restoring them to any device of your choice.
3,898,656 people have downloaded it
Part 2: How to Hide Last Seen on WhatsApp on Phone?
After knowing about the tips about how to hide online status on WhatsApp, people may also want to know the tips about how to hide their WhatsApp last seen. Short guidelines are demonstrated below for you to use WhatsApp efficiently.
Step 1. Open WhatsApp and tap on the three vertical dots in the upper right-hand corner.

Step 2. Tap on Settings and select Account from the Setting menu.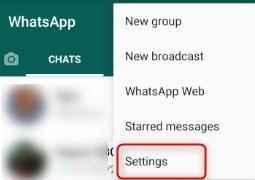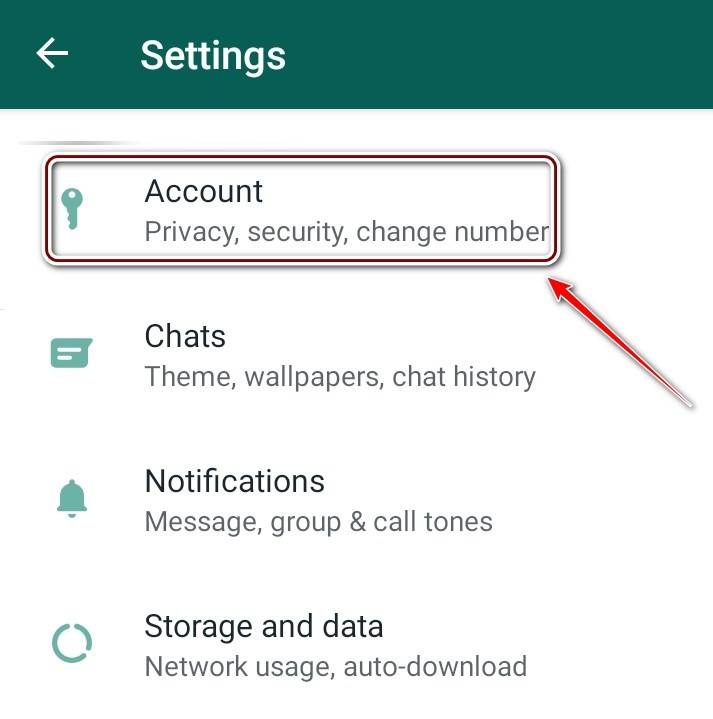 Step 3. Then tap on Privacy and choose Last Seen from the list of options.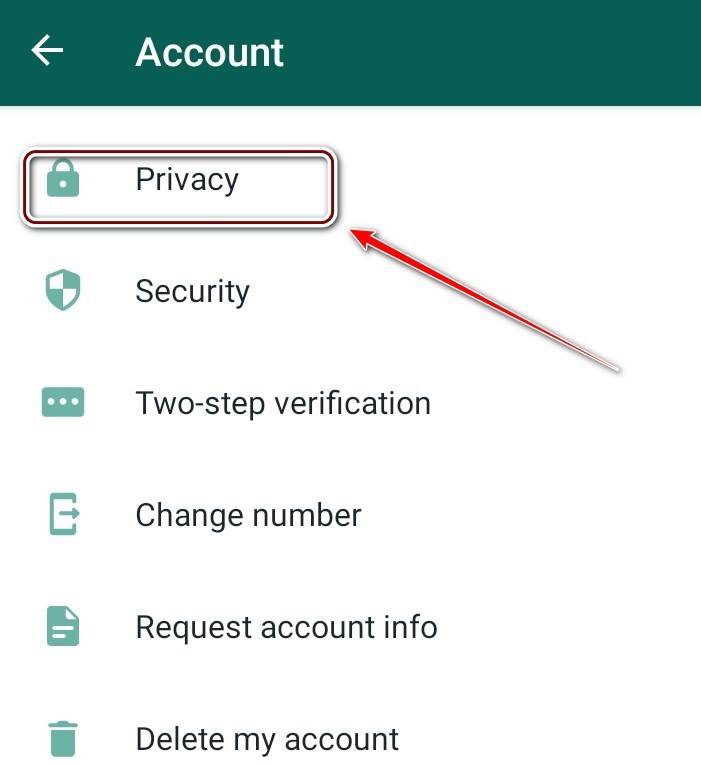 Step 4. In the pop-up window, change Everyone into Nodody.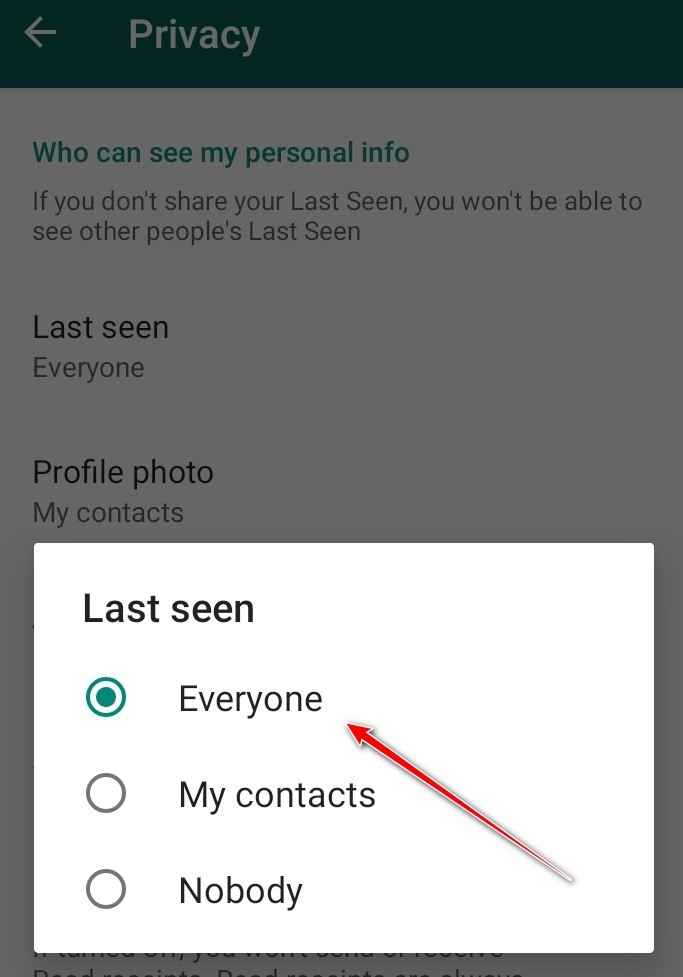 Another tip to hide WhatsApp online status:
To begin with, it is important to understand how WhatsApp's online status works: You only appear online when the app is open. That is, if the app is closed or in the background, other users will only be able to see when you last used it. Therefore, you need to be offline to your contacts and be able to read your messages offline. Get all the messages when you are connected to the internet, but before you open WhatsApp, turn on the flight mode of your smartphone. Now the messages coming to WhatsApp will appear in the brakes. If you start chats here, you will not be able to see anyone online and you will be able to chat freely even when you are offline.
Part 3: Six Advisable Apps help you Hide WhatsApp Online Status.
1. Hide Unseen Online, No Seen Last Seen, Hide Read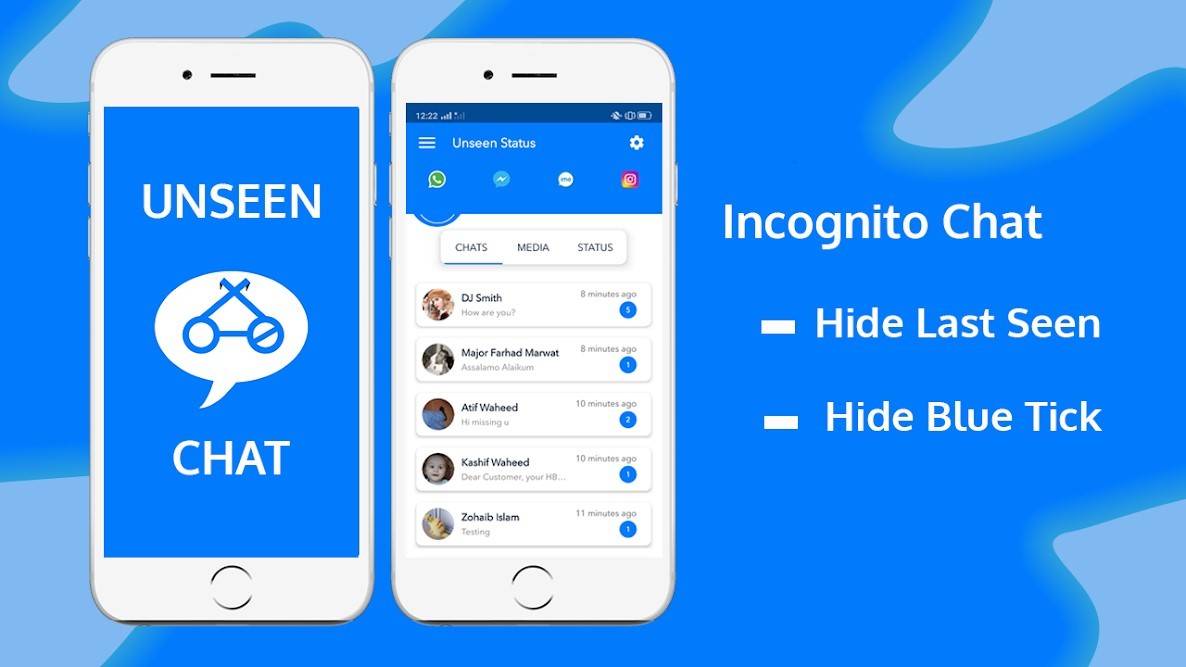 Features:
Read messages offline without being found online on Facebook or WhatsApp.
Easily hide your no last scene status.
Read messages from other friends without them knowing you are online.
Backup of erased messages for recovery in case of deletion.
Retrieve all types of data by unseen online status application.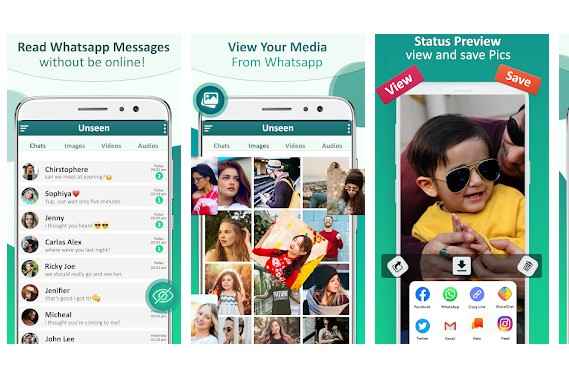 Features:
Not double-checked. And there is no double blue test.
Hide when reading WhatsApp messages.
Know when a friend is reading your WhatsApp messages, but read theirs anonymously.
Listen to your files and preview your photos and videos.
Get control of how others view your WhatsApp communications.
Get real incognito mode.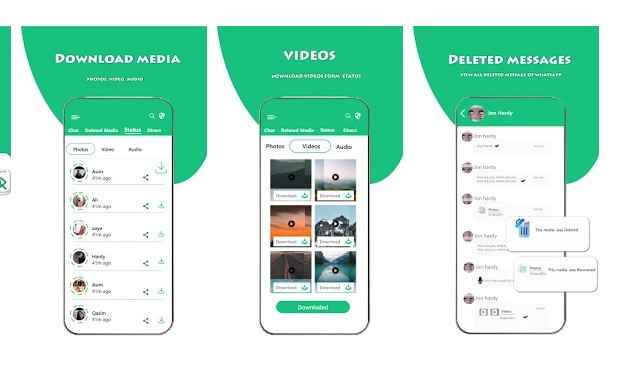 Features:
Not double-check or blue double-check.
Hide WhatsApp status when you read WhatsApp message.
Experience real incognito mode.
Get control of how to view others' WhatsApp interactions.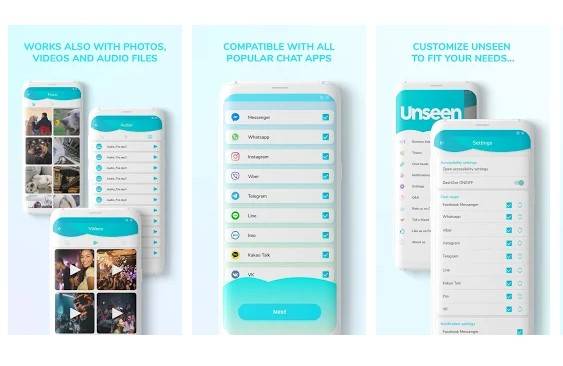 Features:
Hide blue double tick for WhatsApp, last seen for Facebook messenger, no last read for Viber.
Read chat messages secretly without your friend's concern.
All your favorite chats are in one place, where you can fine-tune them with the app.
Enable or disable ignore for various chat apps such as WhatsApp, Viber or Messenger.
Be invisible to only selected chats.
Customize unseen to fit your needs.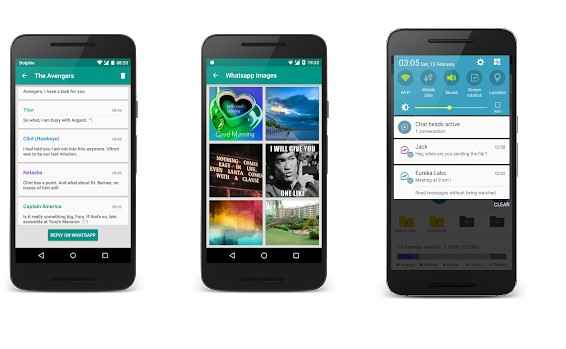 Features:
Supported apps are WhatsApp (blue double check and no last seen), Telegram (hide blue tick), Facebook Messenger (no message read tick), Viber (no message read).
Options to enable/disable chat for required chat apps.
There is no need for a hack like turning off the internet connection.
At any times it saves a list of messages to be read, and an identifier for unread messages.
Both single and group chat are included for WhatsApp, Telegram, and Facebook.
6. Unseen - No Last Seen for WhatsApp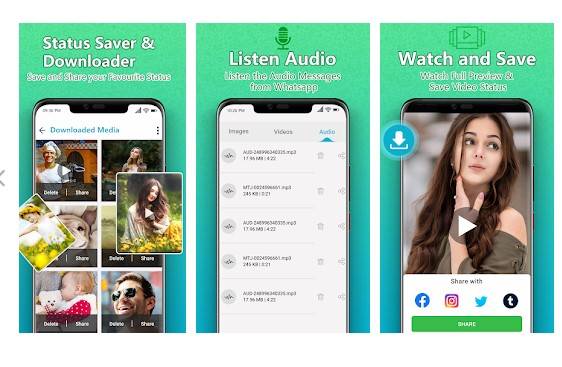 Features:
With Unseen, your contacts are not aware that you are reading their messages.
Read and send messages without appearing online
Remove "Viewed Status" from the messenger.
No double-check for Unseen Messenger.
Read all messenger app messages with unseen, no blue tick mode.
Hide notices and blue ticks for all your favorite WhatsApp chat apps.
Conclusion
Sound judgment/best practices, a decent quality moderate VPN (Surf shark VPN survey), and a top-performing antivirus supplier will give you the most thorough assurance against digital aggressors in 2021 and the past. Moreover, numerous organizations don't offer full-scale technical support for clients of the free release. On the first occasion when you need additional assistance burrowing an especially obstinate piece of malware out of your framework, you may lament the absence of help.